From Dalgona drinks to charcuterie boards.
Ah, 2020. What a year it has been. This year most of us have been stuck at home because of the COVID-19 pandemic, giving foodies lots of free time to hit their kitchens and cook and experiment meals.
This year, we saw (and willingly joined) a lot of food challenges, jumped into bandwagons, and followed numerous recipes on social media.
Also Read: Top 10 Most Loved Restaurants in Tagaytay for November 2020
Here is a grand recap of all the food trends we have witnessed thrive here in the Philippines, and where you can get your hands on some.
2020 was undeniably the year of ube dishes. The most popular food trend we've seen under this flavor is the ube cheese pandesal. This pandesal has been baked with ube-flavored dough and comes with a gooey cheese filling. It's the best, we tell you!
Read more: Where To Find Ube Cheese Pandesal Near You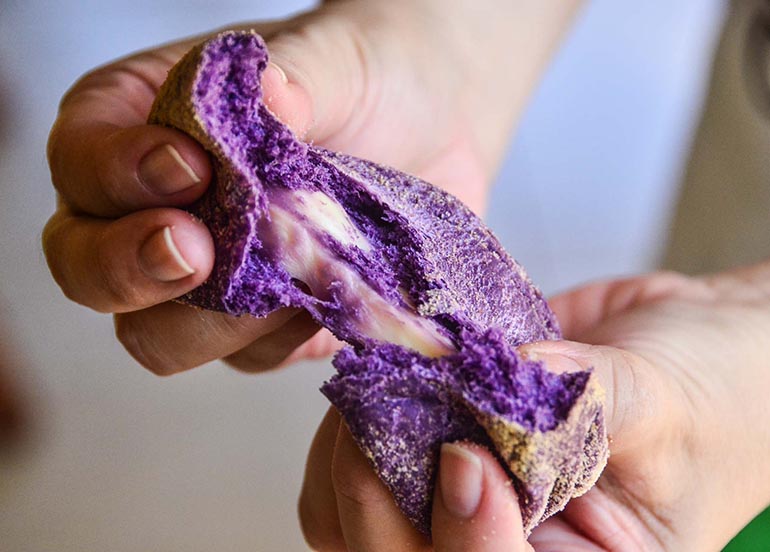 All hail the most popular quarantine drink of 2020 — the Dalgona coffee!
The Dalgona coffee puts a twist in our daily coffee using four simple ingredients: instant coffee, hot water, sugar, and milk. It's so simple yet its fluffy, whipped texture has captured the hearts of many people who are stuck at home and have nothing else to do. For some, making their very first cup of Dalgona coffee paved the way to their quarantine cooking career.
Fun fact: This beverage got its name from the Korean sweet candy called Dalgona.
Read more: Here's How to Make Nutella Dalgona For Non-Coffee Drinkers!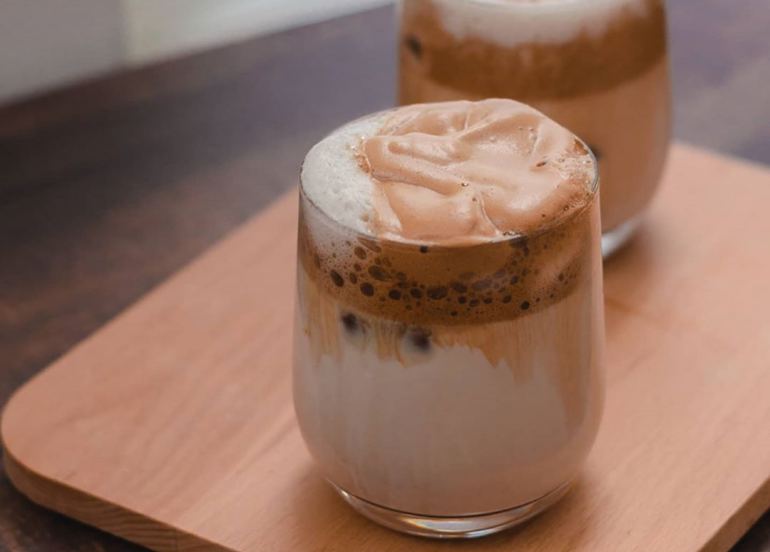 With the Korean samgyeopsal as the pioneer in food wrapping, Pinoys have adopted to this food trend and even invented a new one — the sushi bake or baked sushi.
It sounds weird at first, but many immediately jumped to the trend to try the sushi bake. It is basically a platter of cooked rice, tons of crab sticks, your choice of vegetables such as cucumbers or mangoes, cheese, Kewpie mayonnaise, and bits of nori (dried seaweed) all layered to create a gorgeous bed of sushi.
You eat it like a samgyeopsal only except your lettuce leaves are your palm-sized nori sheets and your grilled pork belly pieces are your spoonful of baked sushi in this case.
Foodies have gotten creative with their baked creations as well and sort of stepped outside the box with their baked samgyup and takoyaki bake.
Read more: Where To Get Sushi Bake to Satisfy Your Cravings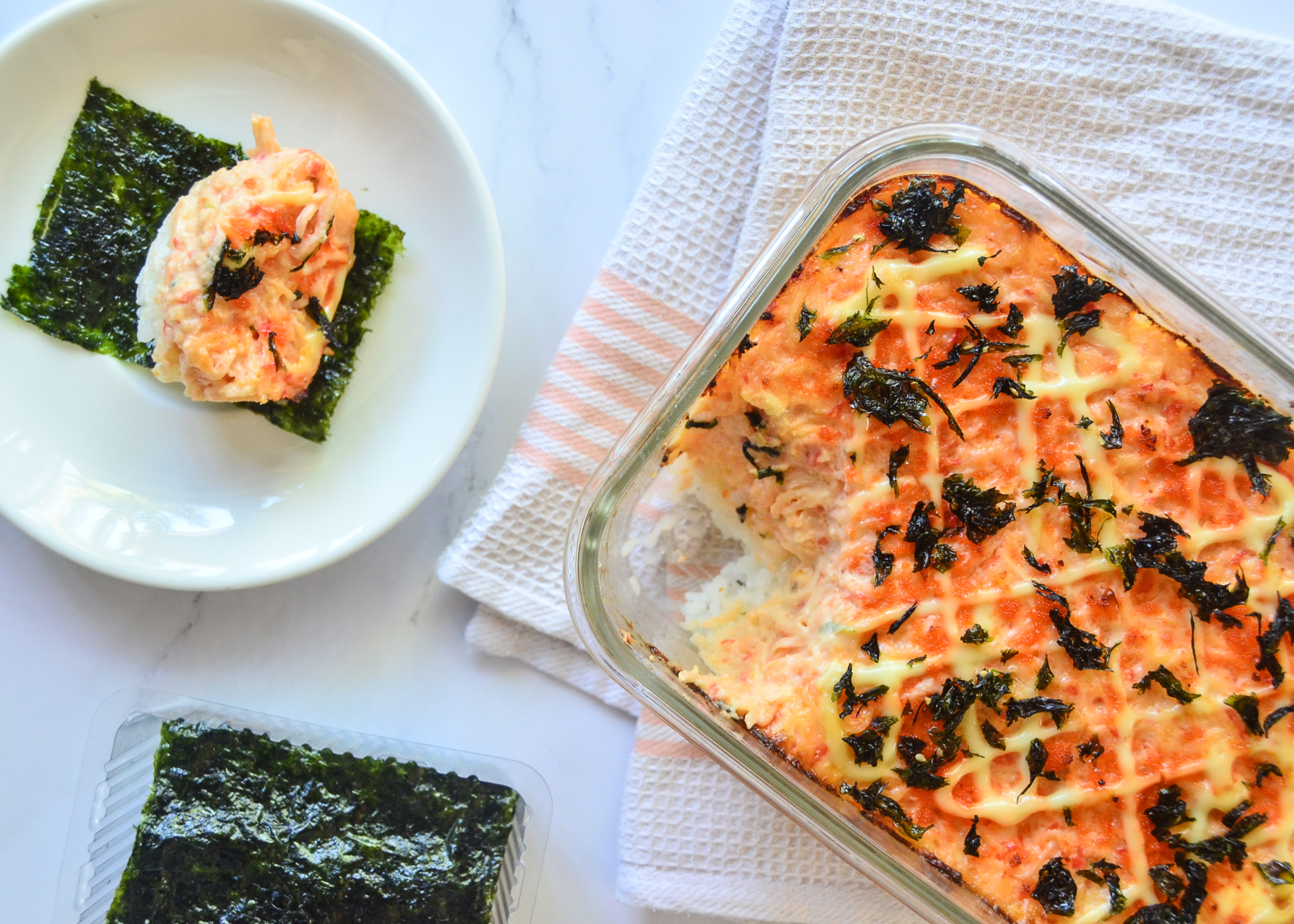 Originally a recipe from Spain, the Basque burnt cheesecake is an exception to the notion that all things burnt are unappetizing. This cheesecake is not burnt to its literal sense, rather it gives the impression of being burnt because of its dark brown top layer.
Unlike other receipes, the Basque burnt cheesecake encourages you to burn the dish, an essential part of the dessert to give a nice, bitter contrast to its rich and creamy flavor.
Read more: Where To Find Mouthwatering Basque Burnt Cheesecake Near You!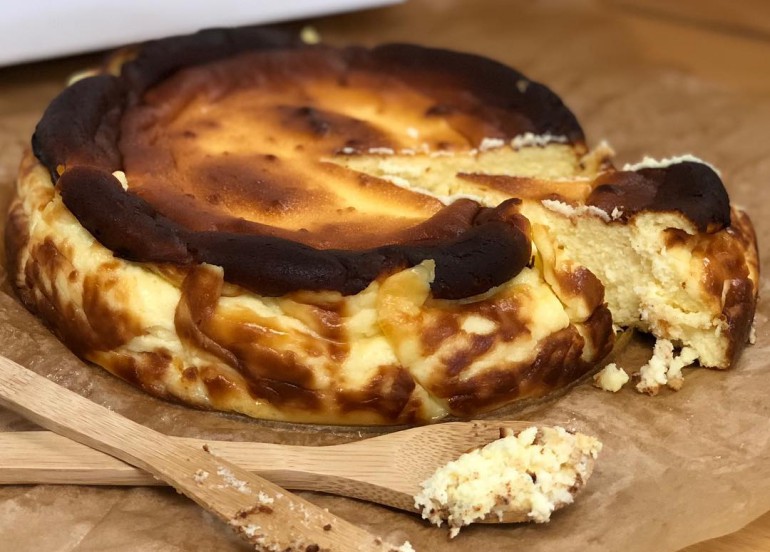 You've seen it before on social media, topped with birthday wishes, confessions of love, or even just because messages. We're talking about those viral minimalist cakes!
They apparently originated from South Korea (the land of all trending things), where instead of the usual detailed cake design they tone it down with solid pastel colors and some straightforward text to get the message across.
Read more: 10 Shops Where You Can Buy Minimalist Cakes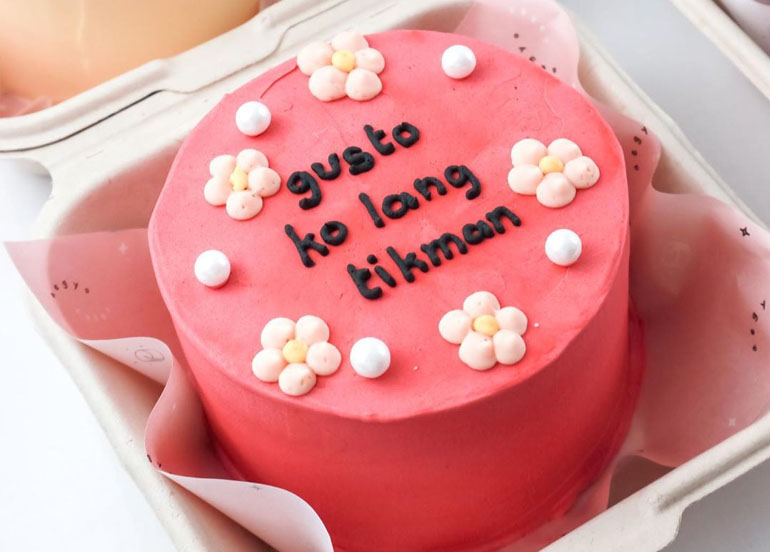 The pahabol food trend of the year has got to be charcuterie boards and grazing tables and boxes, just in time for the noche buena and media noche.
It is basically a beautifully arranged spread with different kinds of cold cuts, cheeses, nuts and fruits. It's the perfect pairing to wines and spirits!
Read more: Where to order Grazing Boxes in the Metro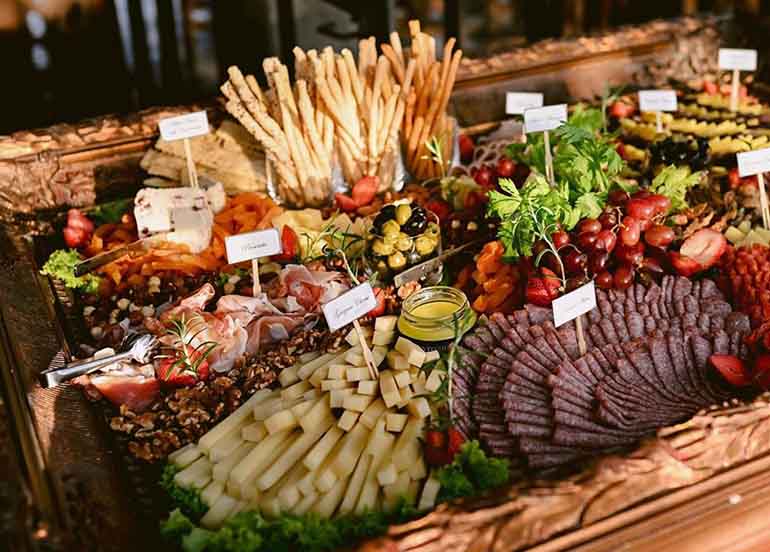 We know you loved using the Booky app for discovering the newest places in your city. Given these extraordinary times, we want to continue being helpful during the GCQ so check out our updated food delivery guide, restaurants that just reopened, where to shop for groceries online, and more.
Cover image from Booky