Time to prep for Noche Buena!
Last updated: Nov. 13, 11:30am
Looking for food and beverage needs, and local produce bargains for your daily needs? We've curated a list of Where to Shop for Groceries Online within and outside of Metro Manila. Also, a bonus for you, this list even includes where to find basic necessities!
Disclaimer: Due to the high volume of deliveries at these online shops, you might expect a possible limited supply and some delays in delivery. But all is not lost; don't let that stop you from seeking out small businesses ready to provide you with food supplies and essentials!
This list only shows some of the many enterprises and markets willing to serve you during our community quarantine.
Online Supermarkets
Robinsons Supermarket, S&R Membership Shopping, Rustan's The Marketplace, and Farmers Market are some of the notable supermarkets that you can order fresh food and quality essentials online. For affordable medicines and health products, you can check out Watsons and Generika Drugstore.
P.S. For pet needs, you can order from Pet Express online. To view and place orders, download the Metromart App or order via their official website.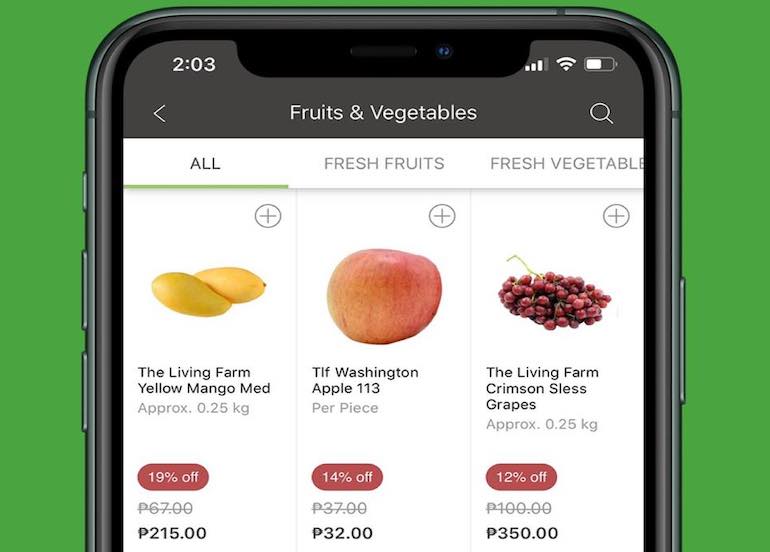 Order here
Download the MetroMart app for iOS
Download the MetroMart app for Android
View their Facebook page
If you're in need of basic essentials, Lazada's Lazmart provides food, drinks, personal and baby care products, pet care essentials, etc. To make shopping easier, Lazmart lets you sort categories based on item types, brand, unit metric, and more!
You can check Lazmart out through the Lazada app or through Lazada's official website.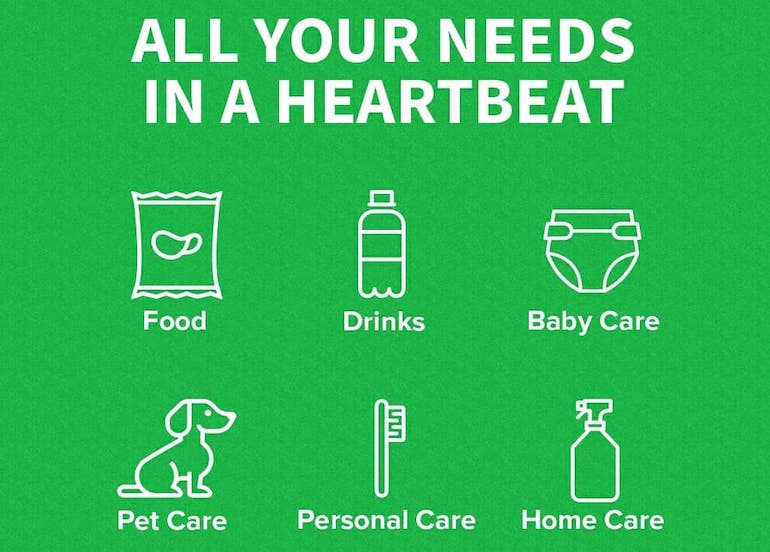 Order here
View their Instagram account
Download the Lazada app for iOS
Download the Lazada app for Android
WalterMart has always been a reliable source for high-quality food, drinks, and produce at an affordable price point. In times like these, WalterMart Delivery allows you to make orders online for fresh meat & seafood, fresh fruits & vegetables, frozen foods, and more.
All you have to do is sort through their range of categories to get what you need! Plus, WalterMart Delivery gives you the option to buy products (i.e. bottled water, fruit juices, and soft drinks) in bulk—though, there's no need to hoard!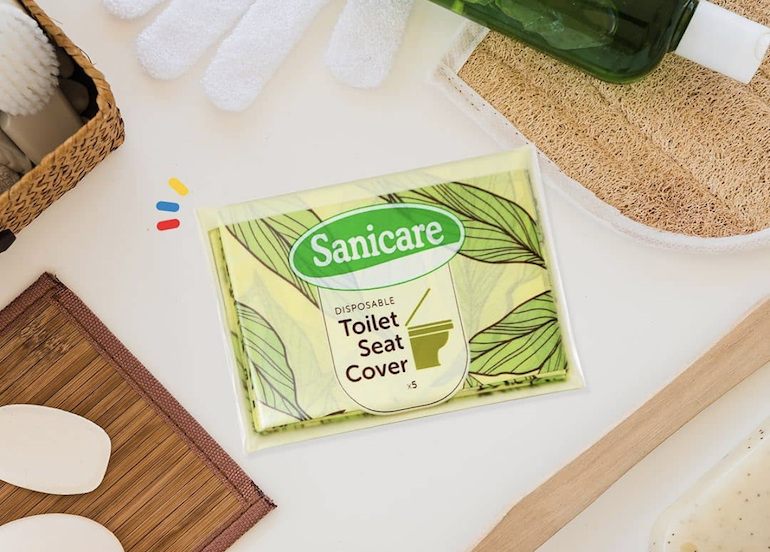 Landers' website is a convenient space to purchase everything you need—from food and beverages, hand soap and sanitizer, disinfectant, and more. Known for their budget deals, Landers is also providing a "Buy 2 for the Price of 1" and "99 and below" promo on their website.
Landers also delivers to Batangas, Bulacan, Cavite, Rizal, Laguna, and Cebu. To find out if they deliver to your location, click here.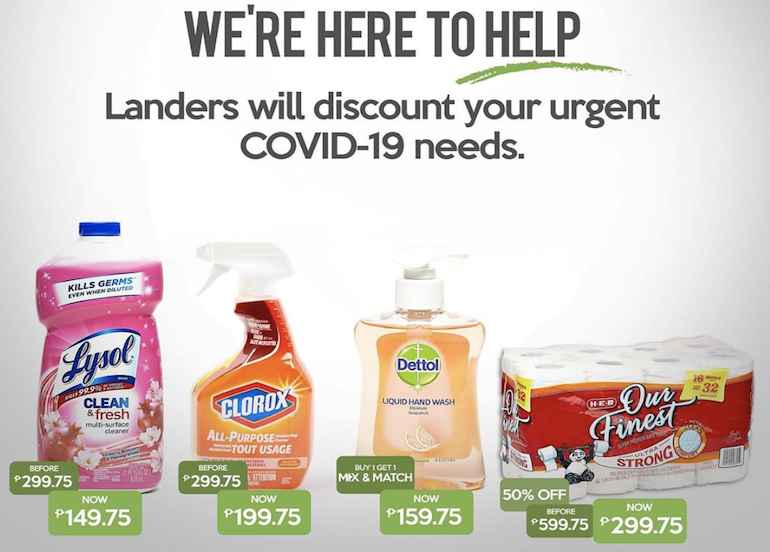 Located in Molito, Real Food offers a curated selection of healthy edibles such as organic produce, free-range poultry, grass-fed pork and beef, and hormone-free dairy products, to name. If you're looking for specialty products but can't access them at the moment, Real Food is a great place to find your organic food necessities online.
With the global pandemic at large, COVID-19 is affecting small businesses—our farmers included. Real Food believes in supporting the local agricultural industry, which is why over 90% of the merchandise is grown and sourced locally from farmers, cooperatives and social enterprises. Support our farmers while eating clean and green!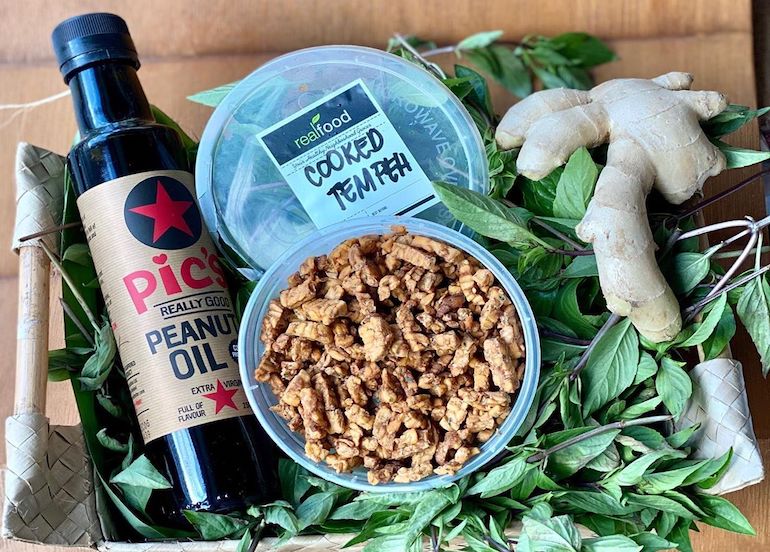 Order here
View their Facebook page
View their Instagram account
You might think it difficult to maintain a healthy lifestyle amidst the pandemic, but The Green Grocer Manila makes it both easy and accessible. The Green Grocer is Manila's first local delivery service of fresh produce, grass-fed and naturally raised meats, artisan bread and cheese, organic eggs, and other fresh gourmet eats.
Also read: What We Need To Know (And Do) in the Time of Coronavirus
Meat and Seafood
A purveyor for hotels and restaurants, Rare Food Shop specializes in a premium selection of meats, seafood, and poultry unique to many of its rivals. For a generous supply of imported steak, seafood, and specialty products, Rare Food Shop delivers straight to your doorstep with just a click!
Insider tip: Rare Food Shop offers nationwide coverage, which means they deliver door-to-door to all major cities and nearby areas!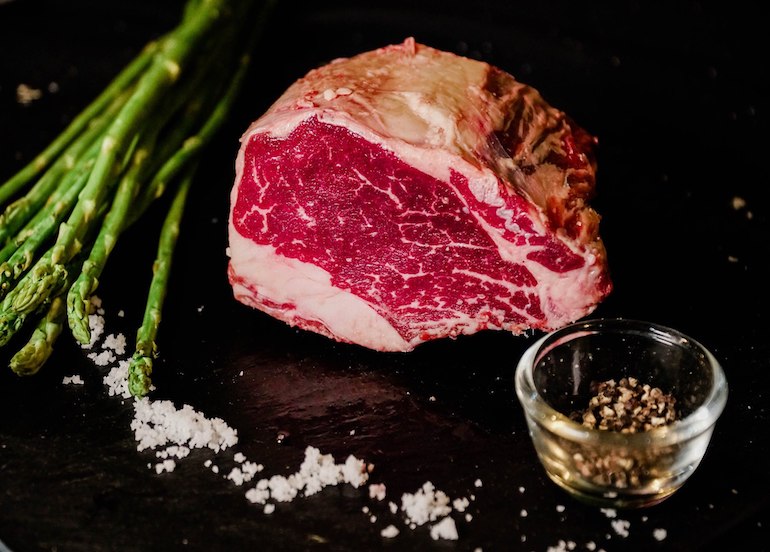 Order here
View their Facebook page
View their Instagram account
One of the country's most well known butcher shops is making sure your protein needs are met. Monterey Meats offers a wide selection of poultry and meat as well as marinated and ready to cook ulam dishes.
You can check out their list of open branches here. While some offer a delivery option, others are only available for pick-up orders so be sure to check for the branch you need.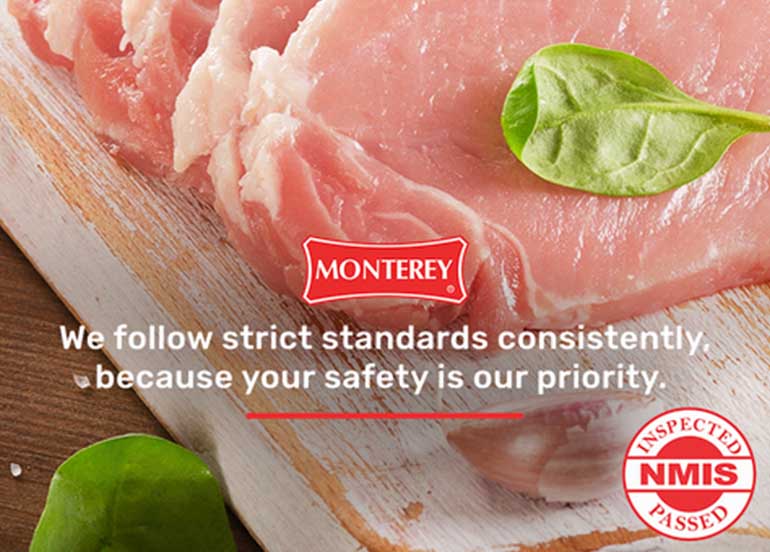 Mr. Delicious is a specialty online meat shop that offers choice cuts, cured, smoked, and marinated meats to keep your freezers well stocked. You can also find everyday eats like pasta sauce, soup, and mashed potatoes. They are currently operating on skeletal staff.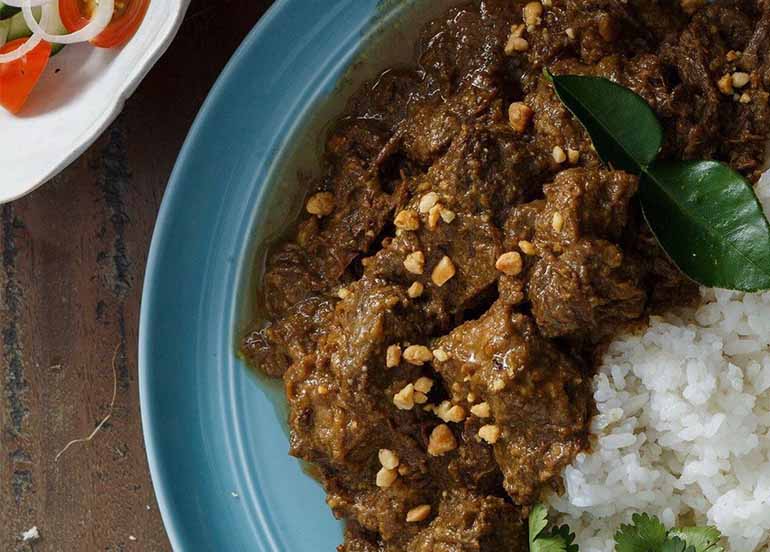 Another one for the seafood lovers out there! Get your fresh or frozen fix of export-grade fish, shellfish, and most anything caught at sea! Fill out an order form here and Wild Caught will take care of the rest.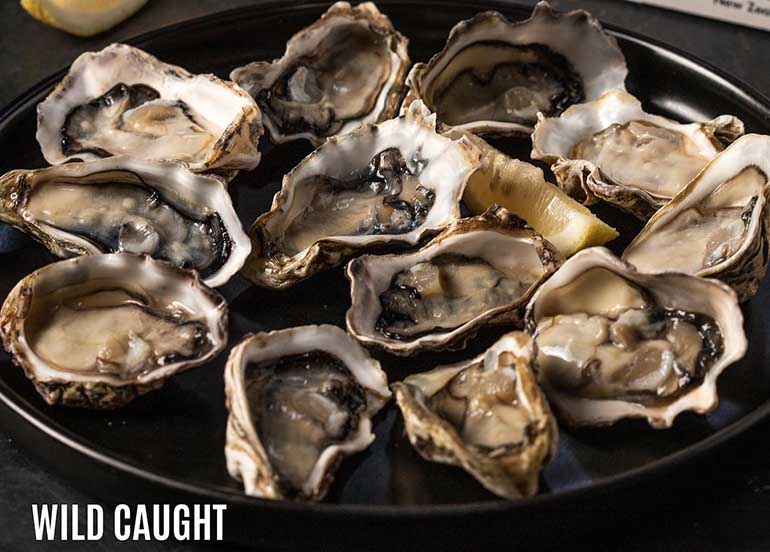 Tenderbites offers a wide variety of meat cuts to meet different cooking needs. Check out their website and you'll find all sorts of premium cuts from beef, pork, and lamb to choose from. If you're not looking for anything fancy, Tenderbites also provides regular beef and pork cuts priced under ₱500.
Insider tip: Tenderbites also carries premium imported items such as USDA Angus, Japanese Wagyu beef, and Imported Lamb.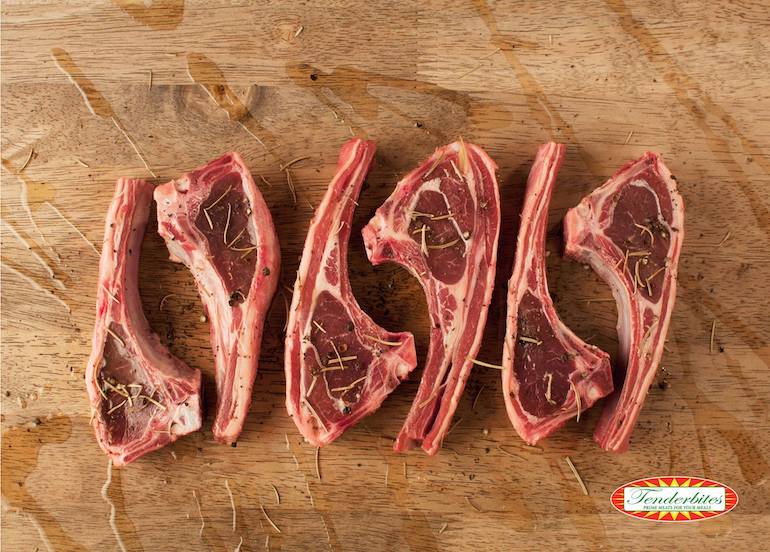 Offering only the real deal, preservative free cured meats and charcuterie, Antwe Crafted Meats has bacon, luncheon meat, and sausages that will fill the pantry and the stomach. They've invested much in their recipe development so you can be sure you'll get nothing but the real deal.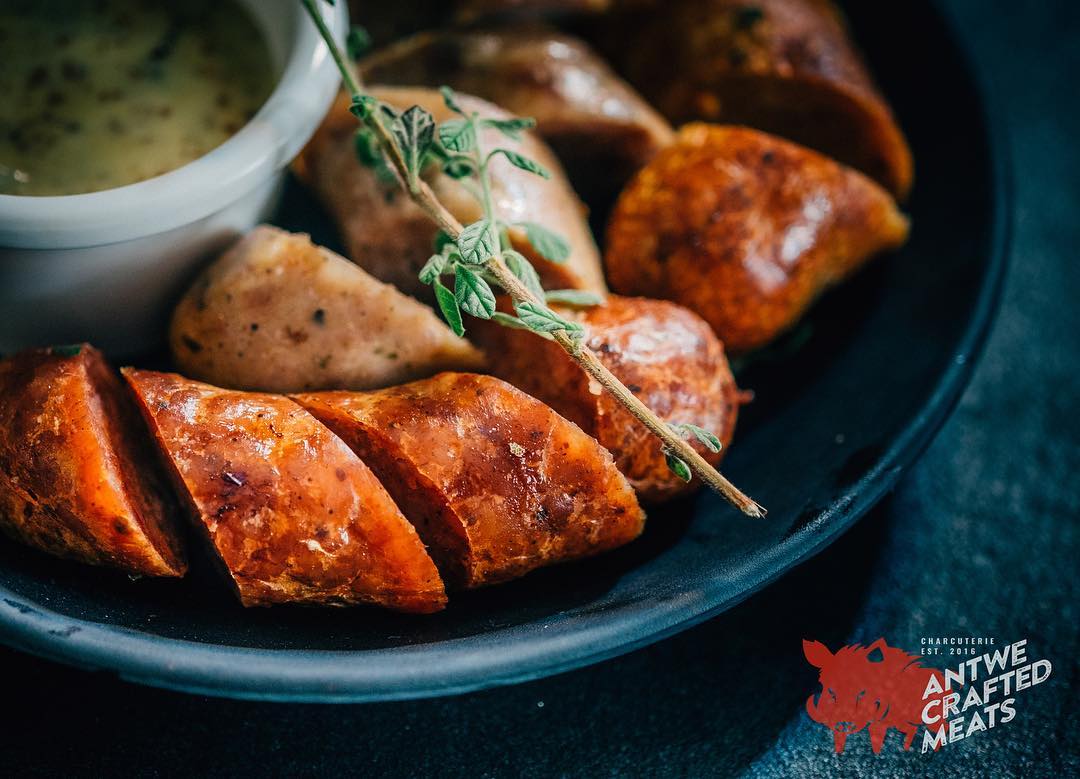 Limon Farms was created to cater to the Filipinos transitioning into a healthy new lifestyle. If you're laying off canned goods and junk food, Limon Farms offers products that are fresh, clean and 100% organic. Their products range from organic chicken, pork, to eggs—all considered reasonably priced.
There's no minimum order, but make sure to stock up on food enough for you and your family only! To order Limon Farms' organic products, contact them through their mobile number, Instagram account, or Facebook page.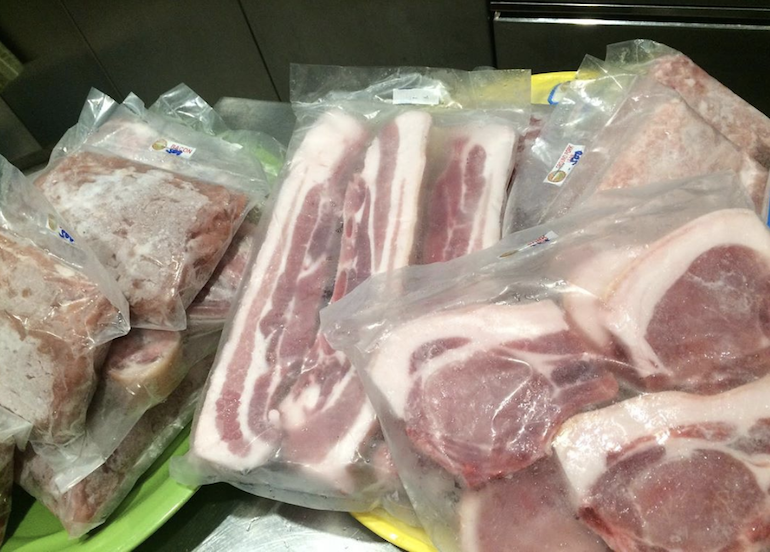 View their Facebook page
View their Instagram account
(0915) 623-8205
They offer a wide selection of frozen food and goods. Meats, ready-to-cook ulam, french fries and the like are all available. Be sure you have space in your freezer before you order!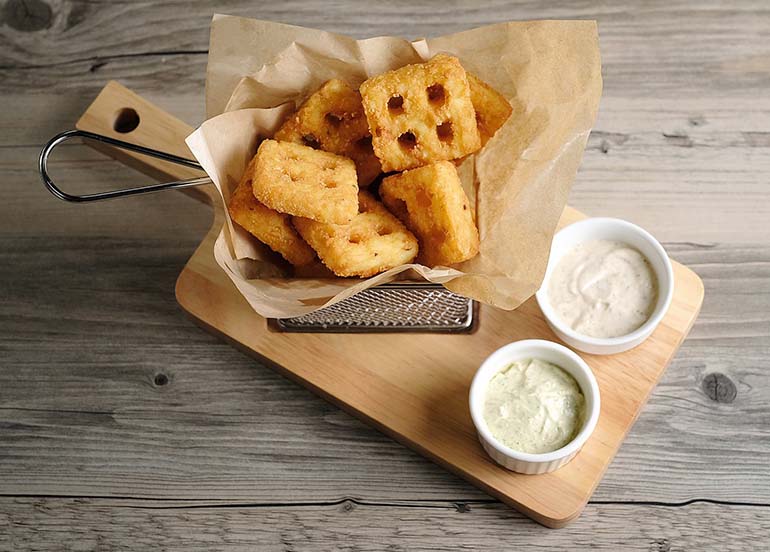 JAAM Seafoods Trading is known for its budget-friendly seafood without skimping on the quality. One of their customers' top picks is the 250-gram platter of fatty, fresh tuna and salmon sashimi you can get for only ₱280. Don't worry, it might be cheap, but it's also high in quality!
JAAM Seafoods Trading is fortunately still in service during this COVID-19 situation and they're accepting online orders from 7 AM to 5 PM only, so make sure to send them a message on Instagram or Facebook!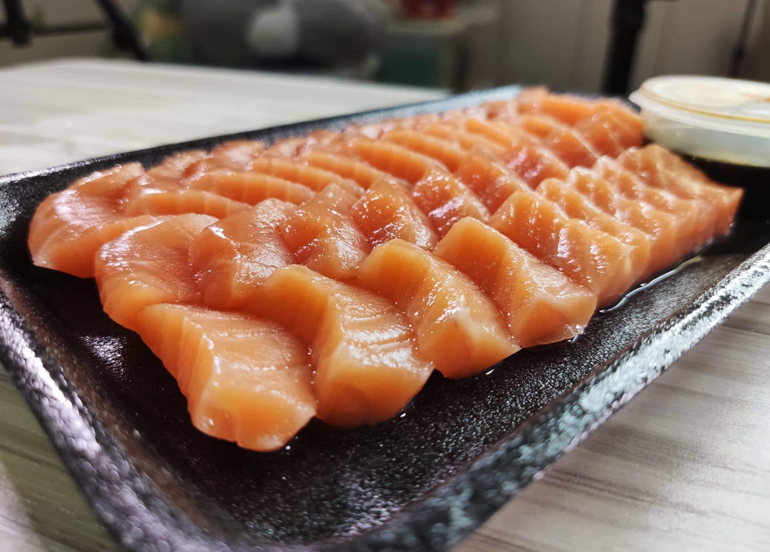 Ever heard of a bespoke meat supplier before? Well, now you have. SoLo Meats is an affordable, Australian meat provider that takes the utmost care with the cuts they deliver.
They are available in Metro Manila and only make deliveries on Mondays and Fridays.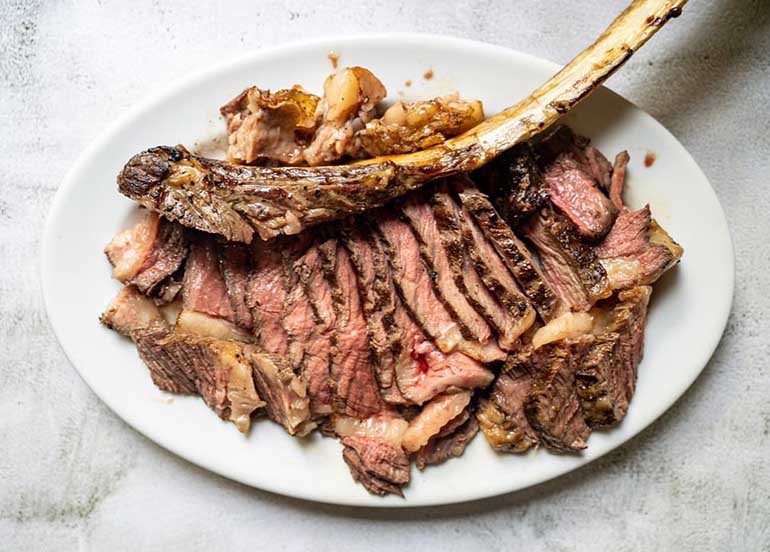 Drinks
In need of Coca-Cola's refreshing beverages during your self-quarantine? Coca-Cola and its online delivery provide its original Coca-Cola drinks, Wilkins Distilled Water, Minute Maid Fruit Juices, and even Nutri Boost. Their website also allows you to sort through their products by use and shows you the amount of Coca-Cola drinks in bulk as well as their bottle sizes.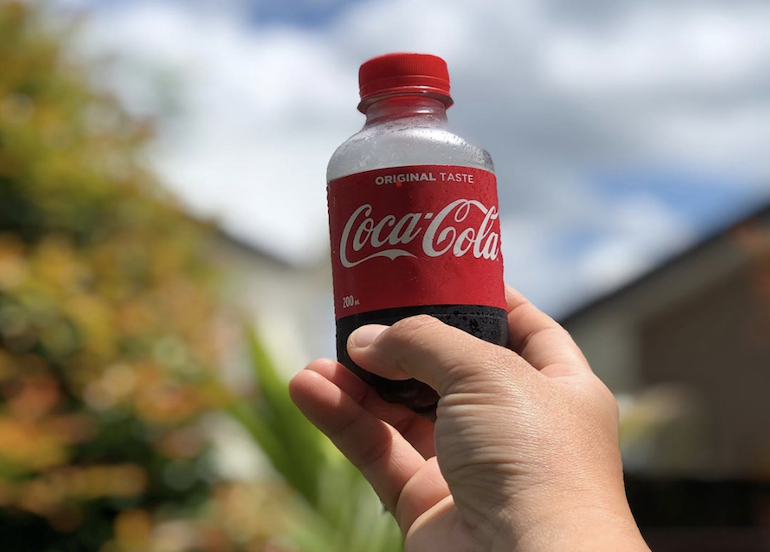 Ready to Eat Meals
Anchient Homies offers plant-based, vegan, all-natural, and ready-to-eat meal options. Anything from sisig, curry, bagoong, and adobo, they've got all your cravings covered with their ulam in a jar.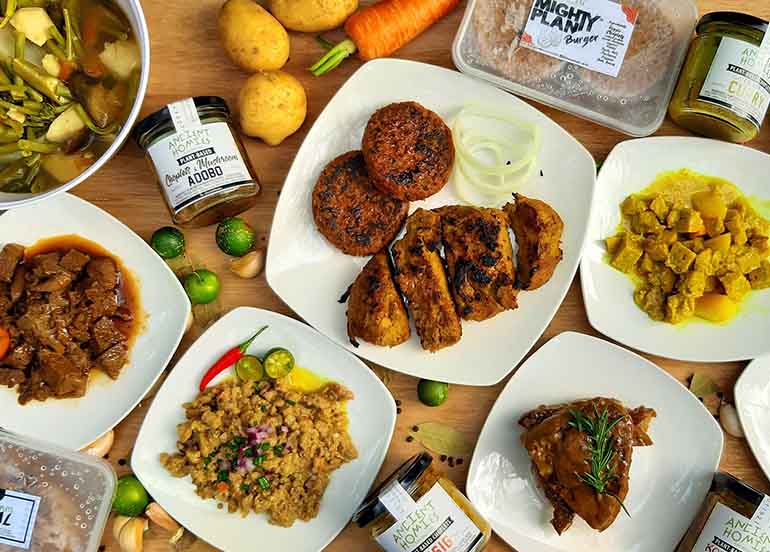 This spot may just be your one-stop shop. Try Vegan offers vegan, ready-to-eat meals, and grocery items. Check out their Facebook page to see what they offer and place your orders from there too!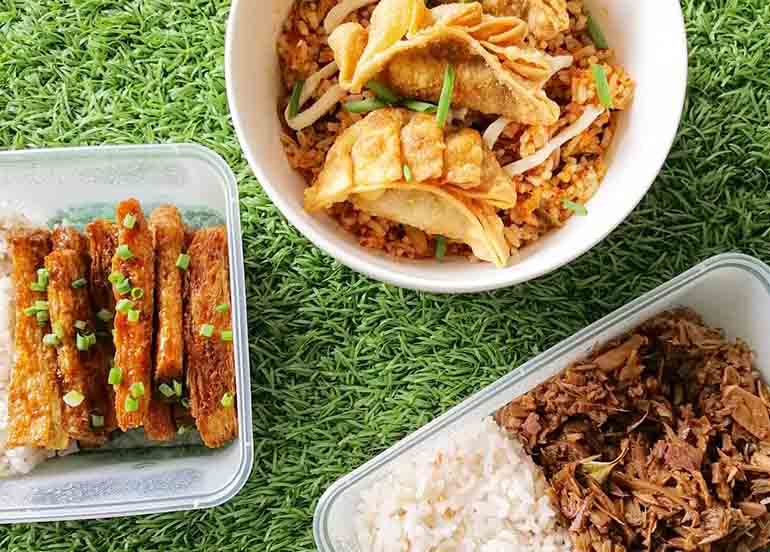 Vegetables
The Murang Gulay Shop aims to provide fresh but affordable vegetables to everyone through delivery or pick-up. The vegetable purveyor offers a vast and varied selection of highland and lowland crops as well as spices and fruits. To place orders for their fresh produce, message them on Facebook.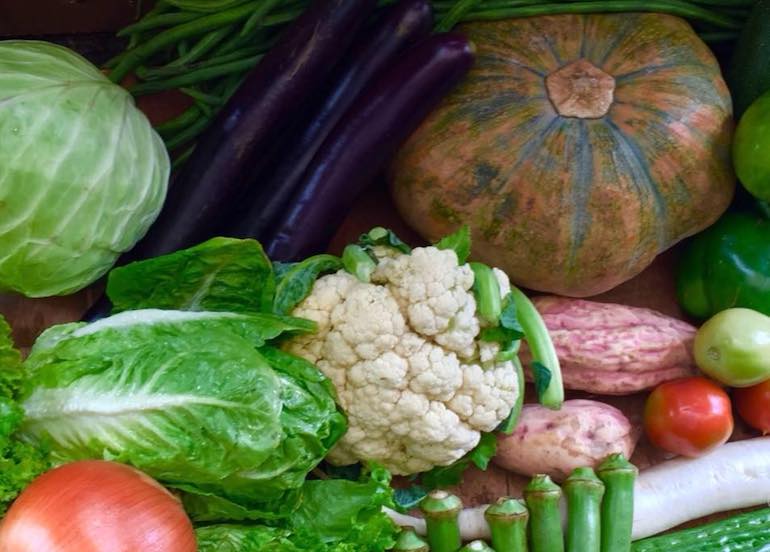 Order here
(0905) 969 1837
Session Groceries is an app that connects local farmers and consumers in order to support local agribusinesses. Session Groceries' farmers offer fresh strawberries from Benguet, organic eggs, honey, and more. Not to mention, they deliver right to your doorstep!
The app also promotes a sustainable lifestyle and educates the local community on the benefits of eating fresh, locally grown food. In this dystopic climate and global situation, it's important to stay healthy while lending a helping hand to our local farmers who are sadly, one of the worst-hit.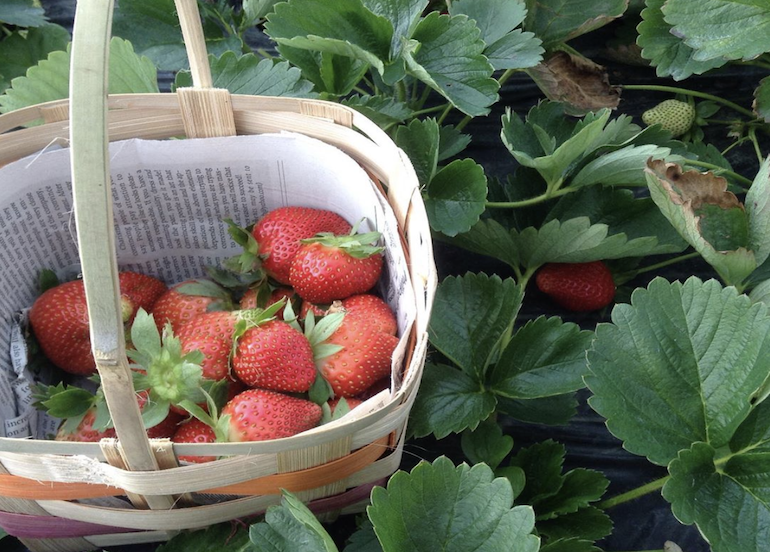 Order here
Download the Session Groceries app on iOS
Download the Session Groceries app on Android
Bukid Fresh is an online farmers market offering local, top-quality, and naturally grown fruits & vegetables at family-friendly prices. Bukid Fresh is currently in operation, which means they're taking the necessary steps to ensure their food is safe and their riders are also fit and in good condition to deliver at the comfort of your home.
You can order a Bayong comprised of an assortment of vegetables depending on the dish you wish to make—chop suey, pinakbet, nilaga, and sinigang are some of the kinds of Bayong you can get.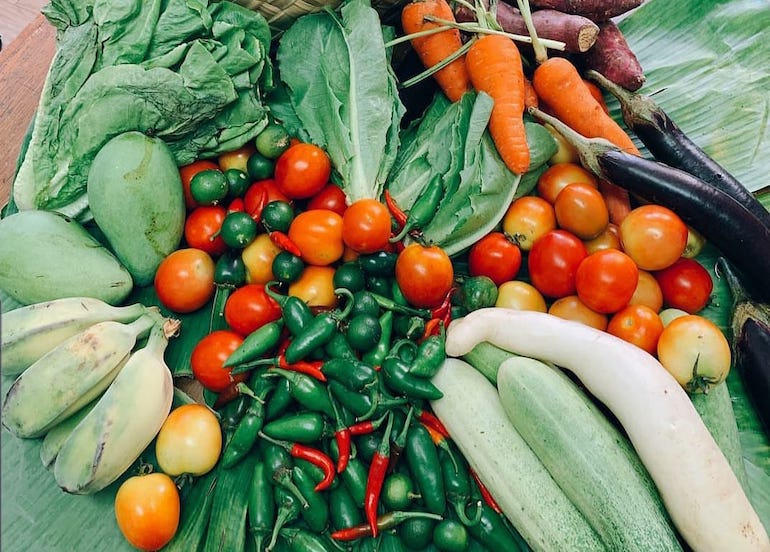 For those of you who have said sayonara to meat, The Vegan Grocer will take care of you. They have a selection of vegan and organic grocery items that can be delivered via Grab or Lalamove. Take note, they're only open every Tuesday, Thursday, Saturday, and Sunday.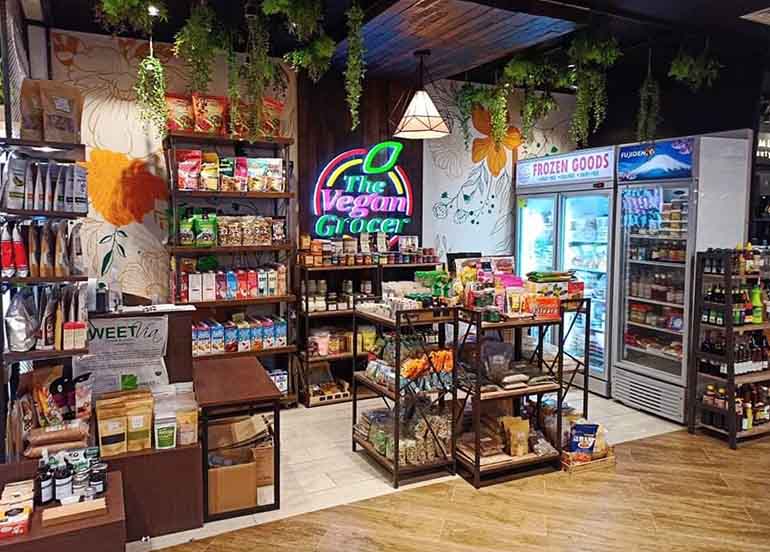 DowntoEarth is a family farm located in Bukidnon where they currently grow biodynamic vegetables, and raise and source local cattle, heritage pork, lamb and native poultry.
On DowntoEarth's website, you can order a selection of grass-fed beef and dairy, specialty produce, regular cuts of meat, and even vegan and vegetarian treats that are typically hard to find online!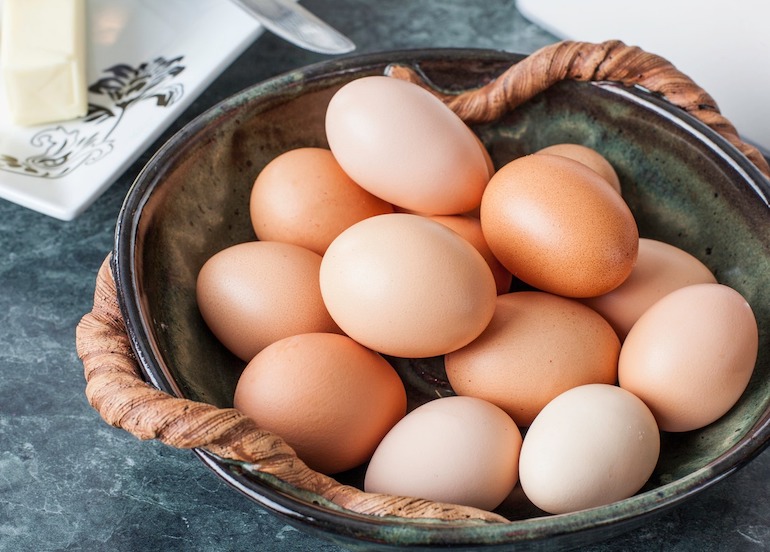 Order here
Contact 0917 570 3828

Only bulk orders for vegetables available
Farm to kitchen is exactly what you'll get at Zagana. Take a look at their fares and get that dose of vitamin veg that you've been looking for.
Another option for vegans out there is Veg Fuzion, they have a variety of plant-based meats. Message them on their Facebook page to place your orders.
Vegan bagoong and tofu tocino are just the tip of the iceberg with Plant Lab Manila. This plant-based food provider does same day delivery for frozen goods and what's more is they reuse old paper bags, ecobags, and plastic for their deliveries.
The OG's of the healthy eating scene know all about the Good Food Community. They offer a variety of organic veggies and fresh finds that will add a much needed brightness to your next meal.
Fresh fruits and vegetables to brighten your day! Sun Bright Food opens orders every Monday and Thursday and you can expect your farm fresh goodies to be delivered in a couple of days!
It's hard to get your hands on fresh vegetables nowadays but Homegrown Organics will being them straight to your doorstep.
True to its name, Future Fresh PH offers something you didn't think even existed. Hydroponically-grown produce harvested hours away so it's fresh, clean, and nutrient rich.
Fruits
Contact 0977 811 5050
View their Facebook page
Contact (02) 8 400 1467
View their Facebook page
Superfoods
These are nutriend-rich foods that double down on health benefits for your body and well-being. At a time like this, where no one's diets are normal, superfoods might be just the thing you need to keep your body going while we're all on quarantine.
We know you loved using the Booky app for discovering the newest places in your city. Given these extraordinary times, we want to continue being helpful during the GCQ so check out our updated food delivery guide, and restaurants that just reopened, and more.