Stay SAFE, stay INFORMED, and STAY HUNGRY.
Last Updated: March 29, 2021 – 10:33 AM
It's an understatement to say that the current social climate is worrisome. And over the past few weeks, the sudden rise in confirmed positive cases in the Philippines has reached an alarming rate.
But power comes in solidarity and knowledge! We're all here together.
What We Need to Know
Greater Manila Area under ECQ
For anyone who missed Presidential Spokesperson Harry Roque's announcement last March 27, 'NCR plus' also known as Greater Manila Area or Metro Manila, Bulacan, Cavite, Laguna, and Rizal will be put under a one-week enhanced community quarantine from March 29 to April 4, 2021, due to the surge in positive cases. However, unlike last year's ECQ, there are a couple of differences. Here are some FAQs (because we've asked them, too):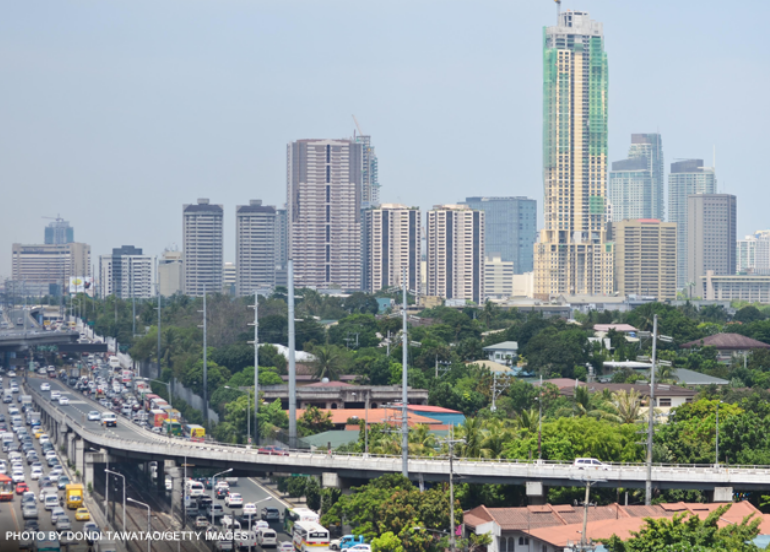 Further changes or updates will depend on future statements from the World Health Organization and/or the Department of Health.
City-wide Curfews
Curfews have also been placed on public streets to avoid loitering from 6 PM to 5 AM. Exceptions to this are leaving the house to buy food, medicine, and other necessities. It is also recommended that only one member per family do the errands to lessen the risk of infection.
Are we allowed to dine out?
The answer right now is NO. Although Coronavirus cannot be transmitted through food, due to the recent announcements, social distancing is now stricter! Restaurants are prohibited from accepting dine-ins (even al fresco dining), and can only accommodate pick-ups and deliveries.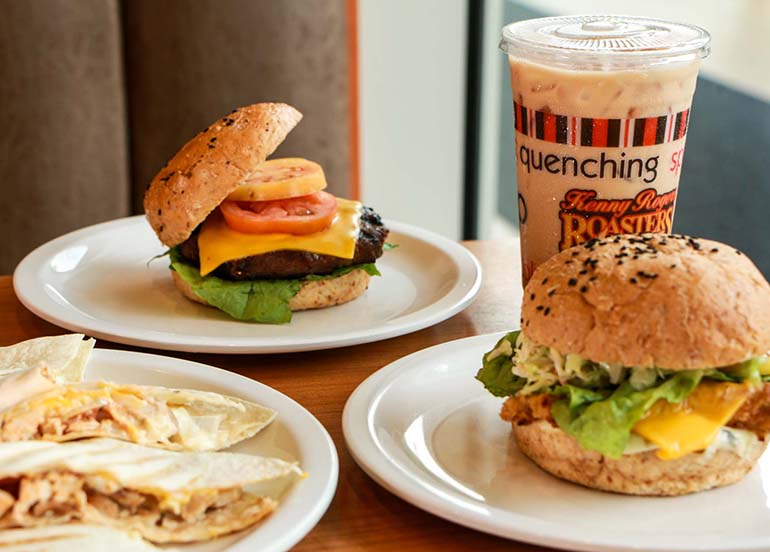 WE GOT YOU: Temporary opening times, delivery, and pick-up services are all subject to change without prior notice, so check the Booky App for any info! (We are always updating our info there too!)
What about food delivery?
Yes, food delivery is available! And again, please show extra gratitude to your delivery rider! Not all heroes wear capes, sometimes they wear helmets.
Note: both GrabFood and Foodpanda are operating.
How about malls?
Shopping malls will be allowed to remain open for essential stores such as groceries, pharmacies, and hardware stores.
Meanwhile, restaurants will be allowed to remain open for take-out and delivery but all types of dine-in, including alfresco, are now prohibited.
Below are a few announcements from major malls in Metro Manila regarding their adjusted operating hours and including guides to open stores (arranged by north to south).

*For malls not mentioned, please check their official Facebook or Instagram accounts for confirmation of schedule.
Trinoma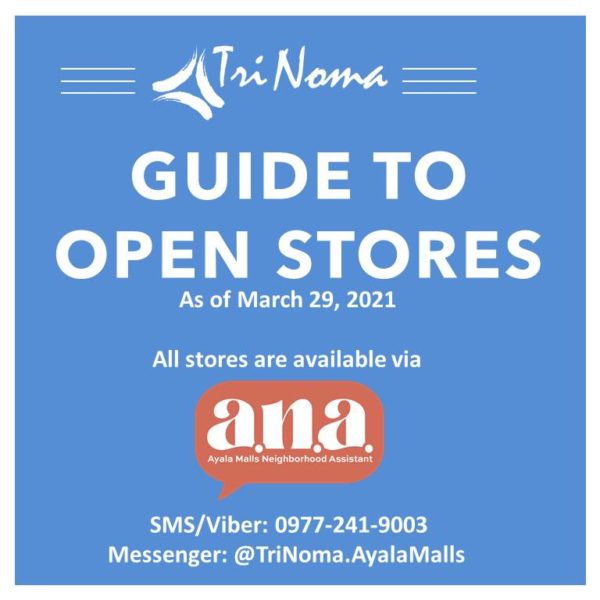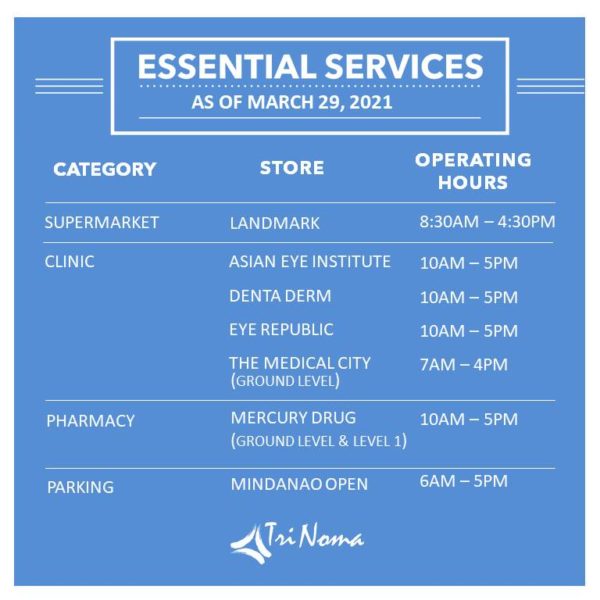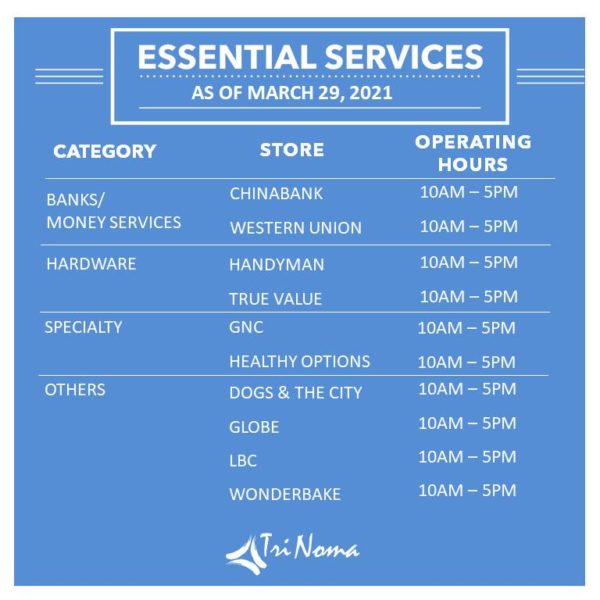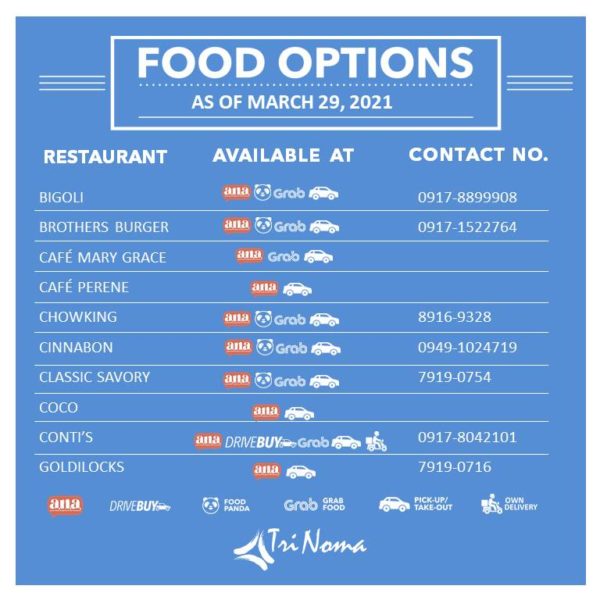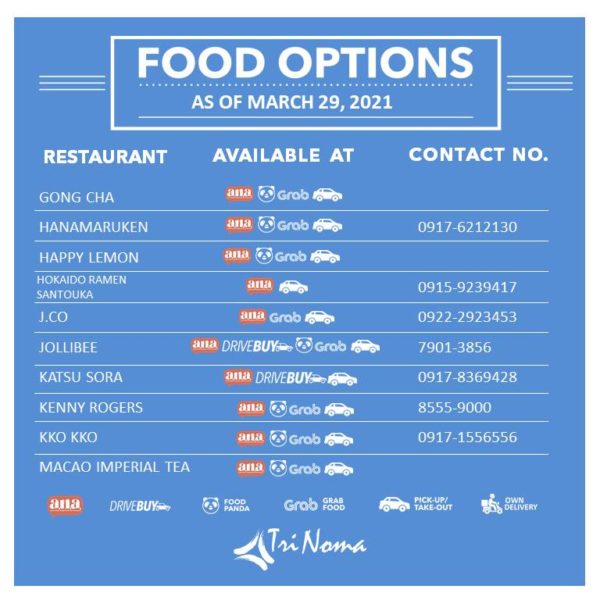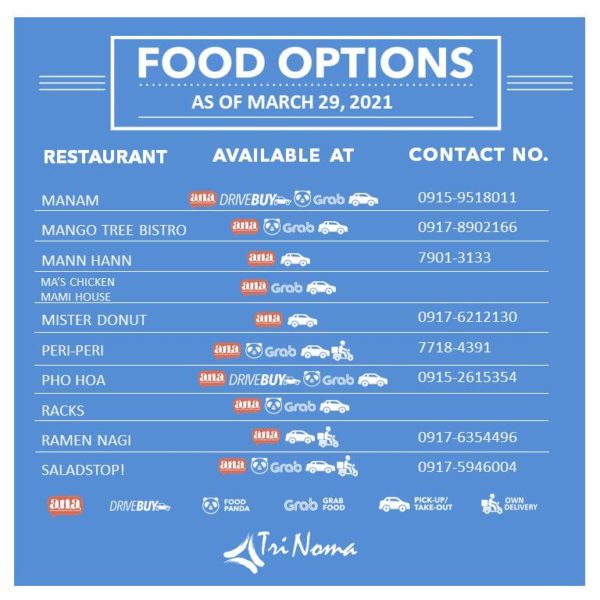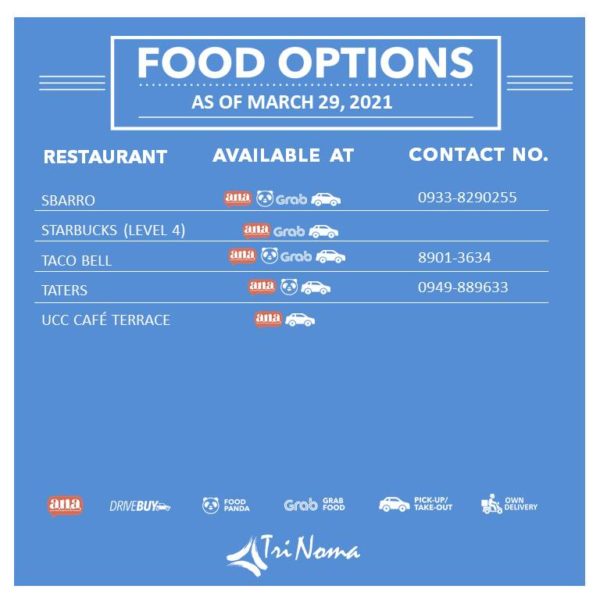 U.P. Town Center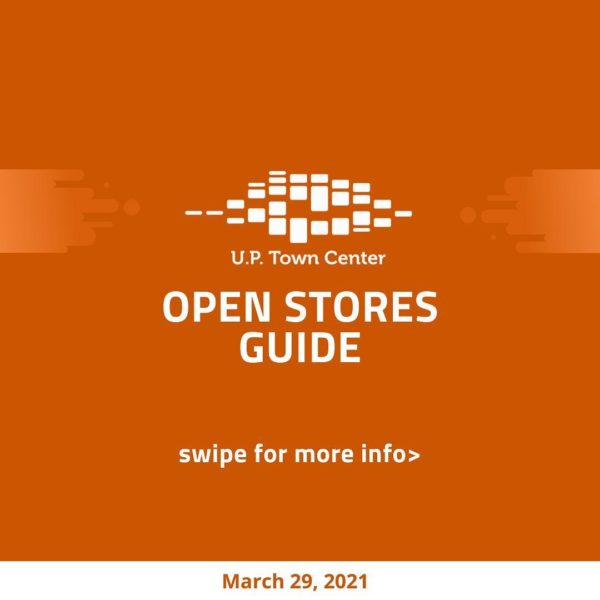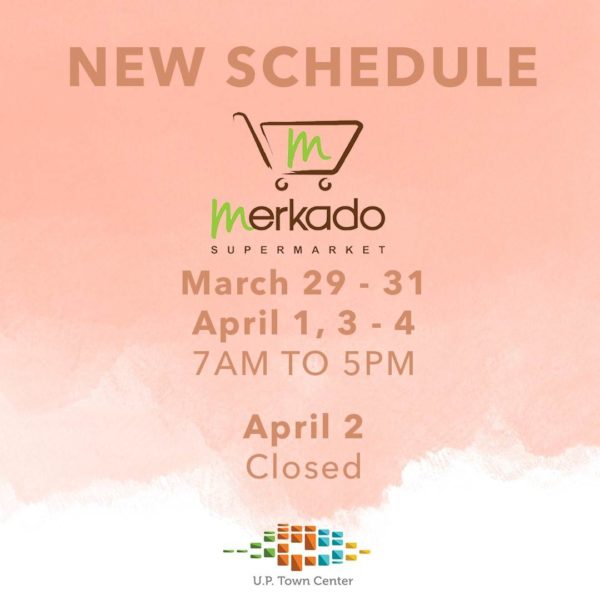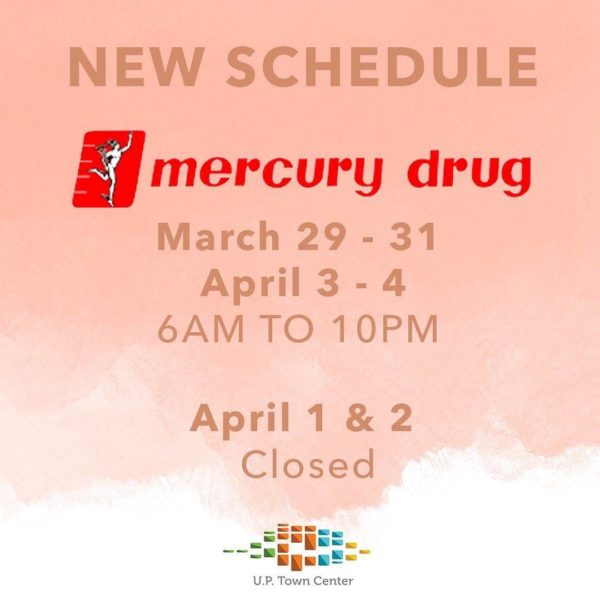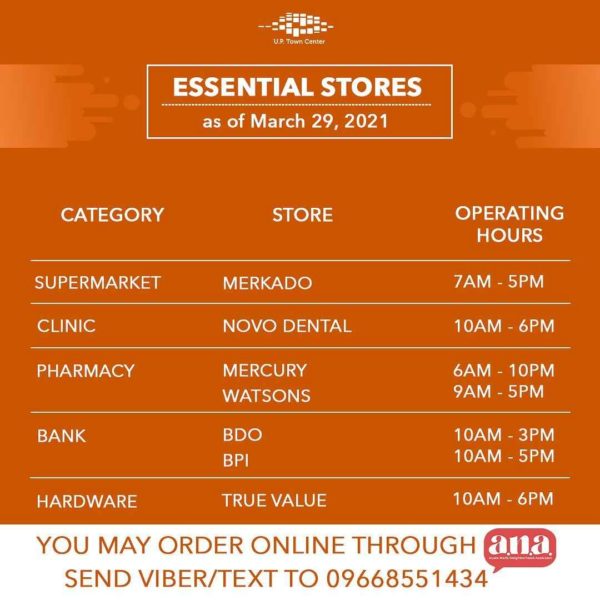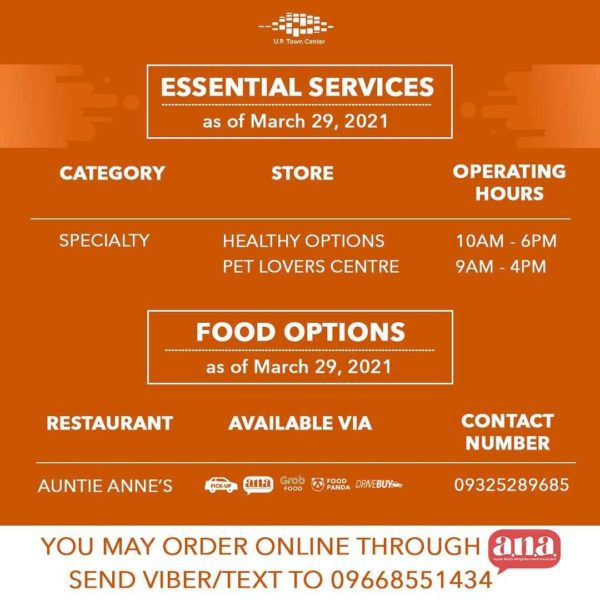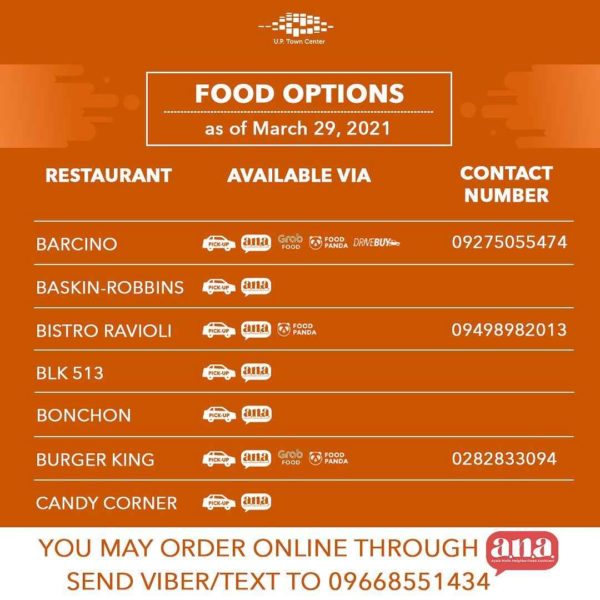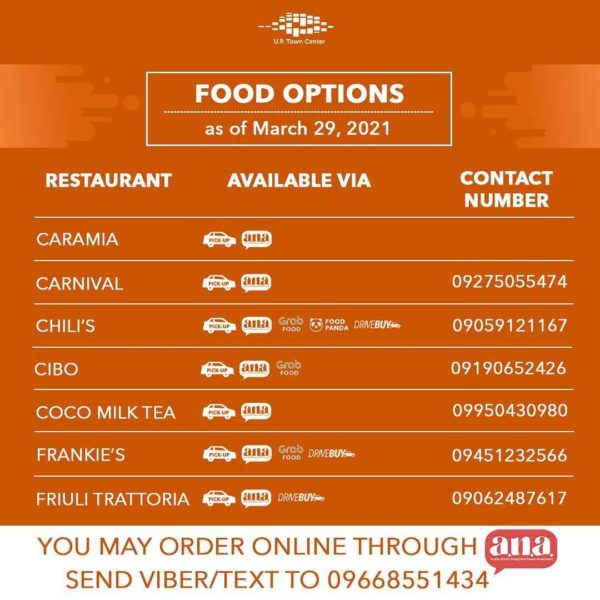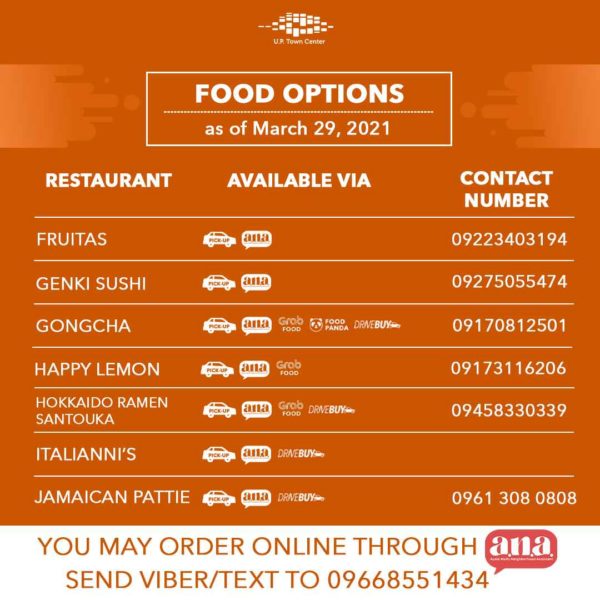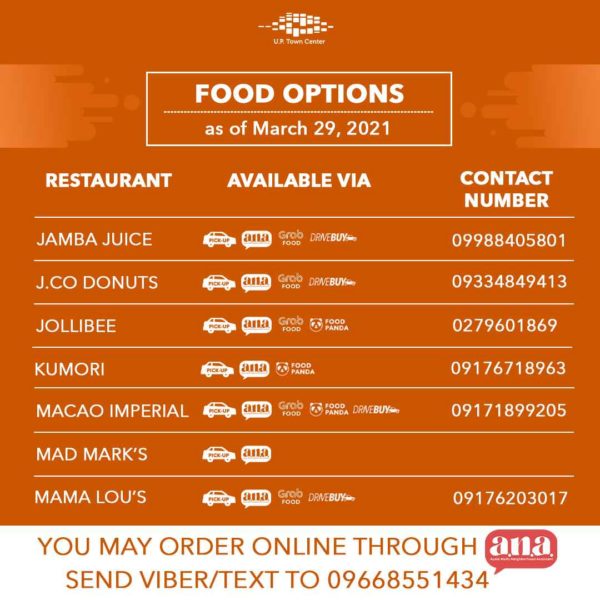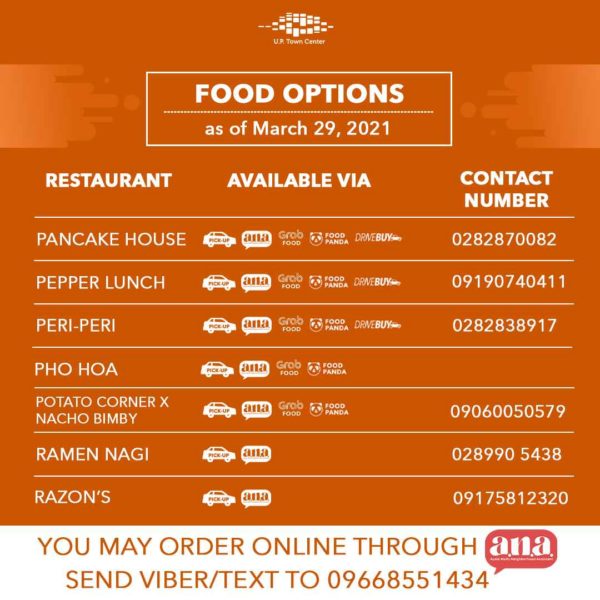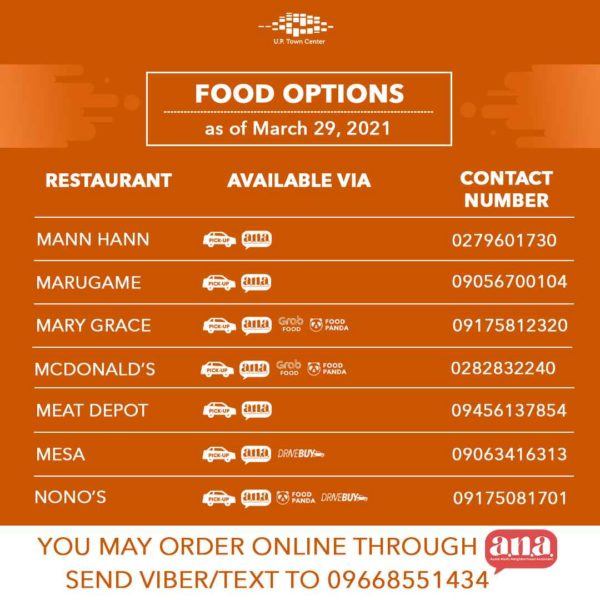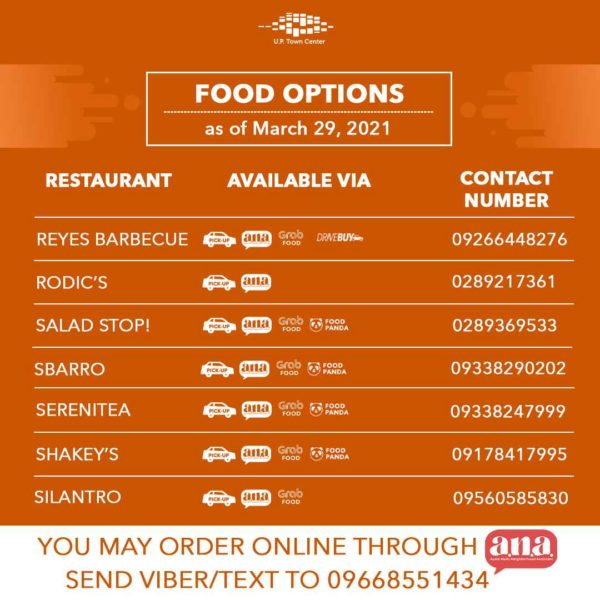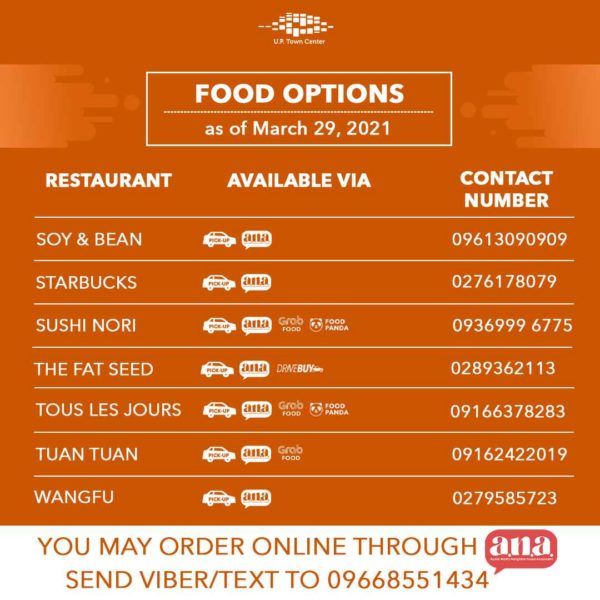 Robinsons Malls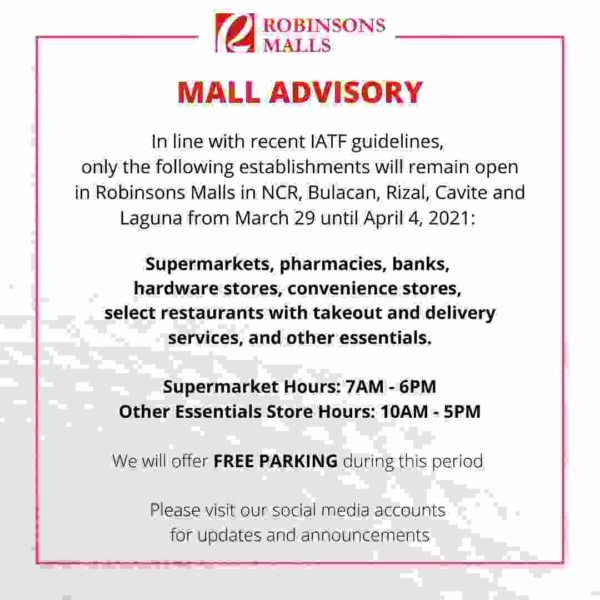 SM Megamall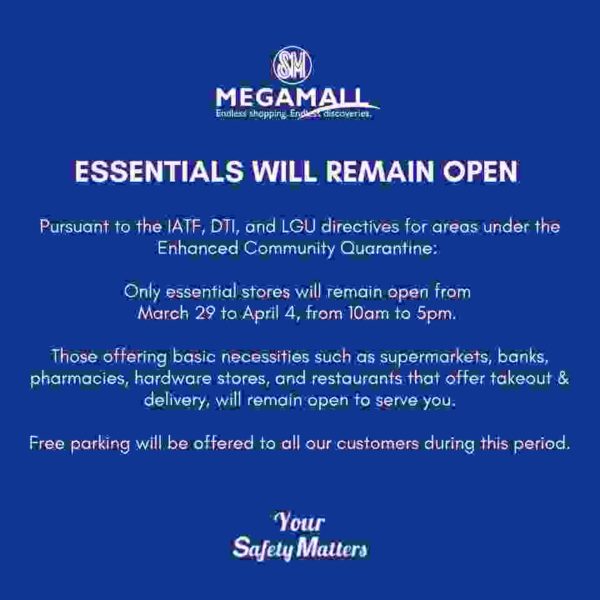 Shangri-la Plaza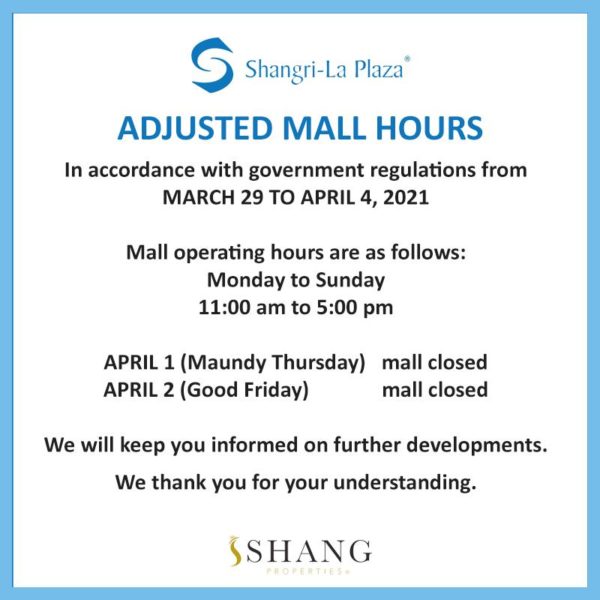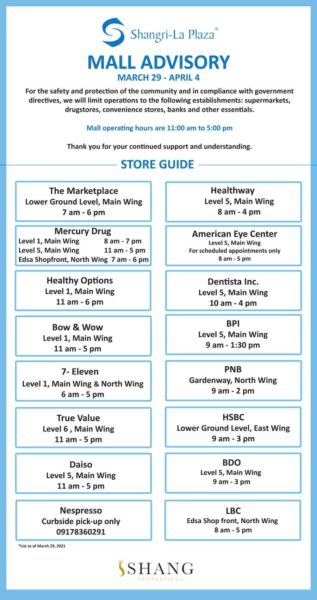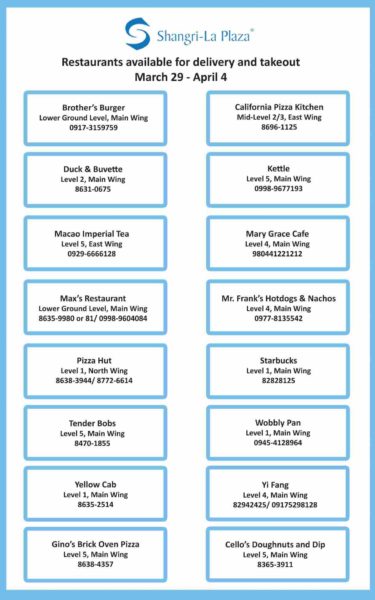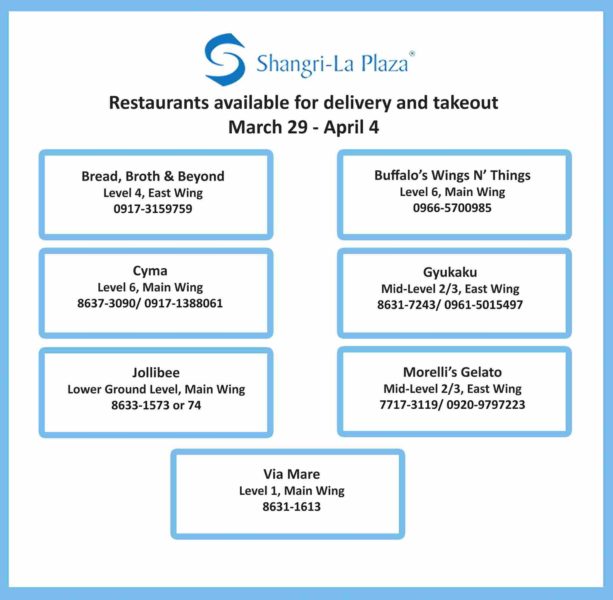 SM Aura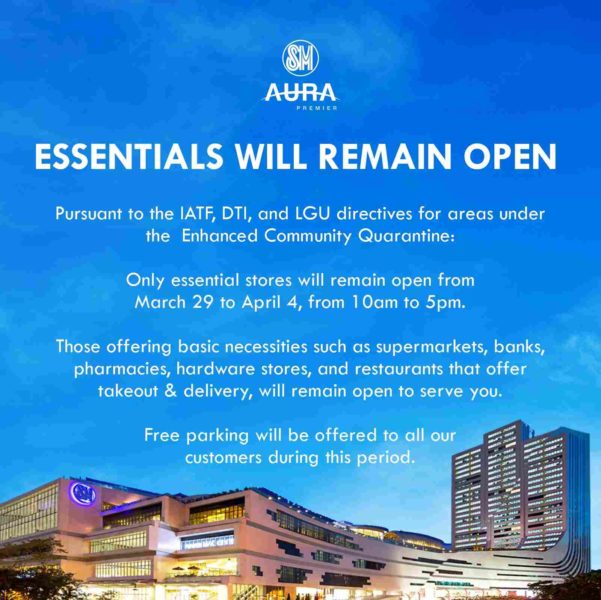 Greenbelt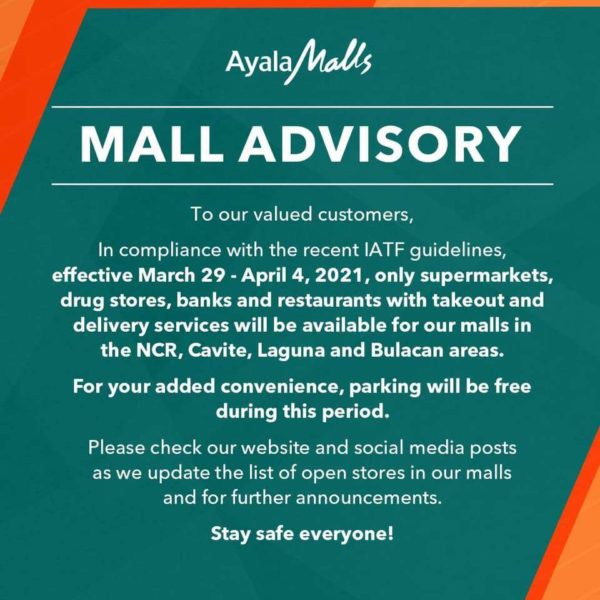 SM Mall of Asia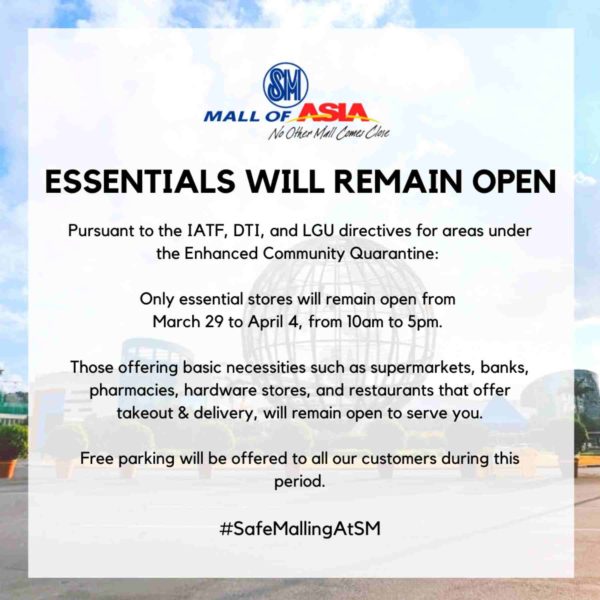 Ayala Malls Manila Bay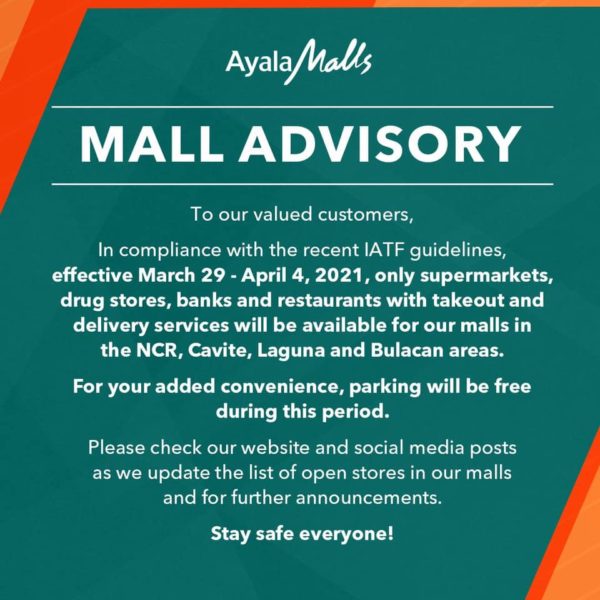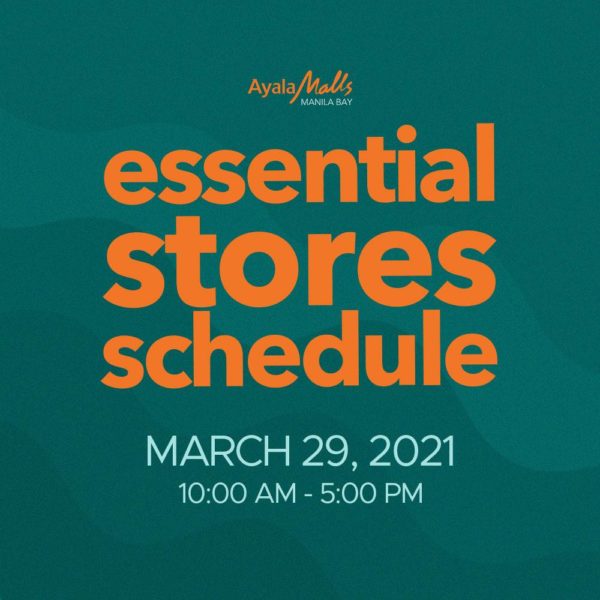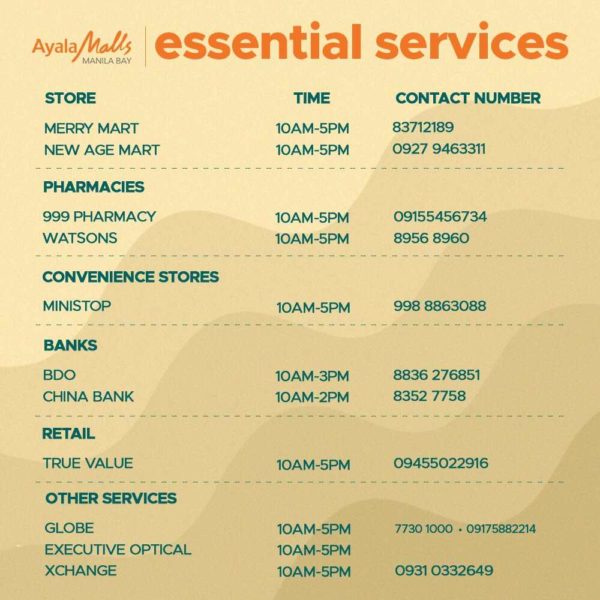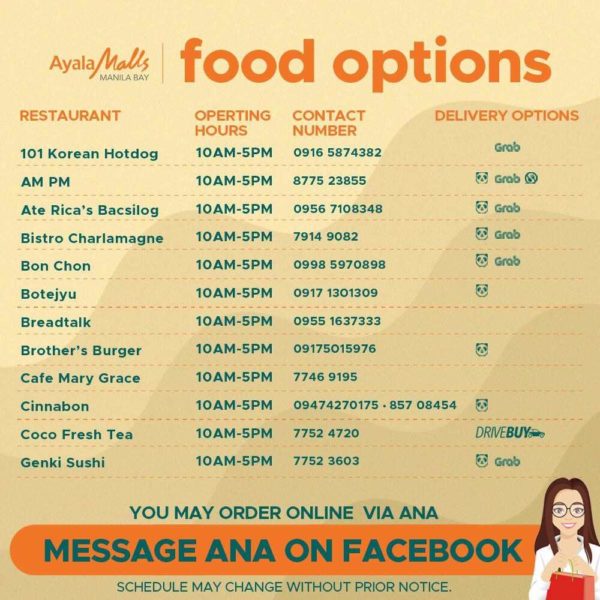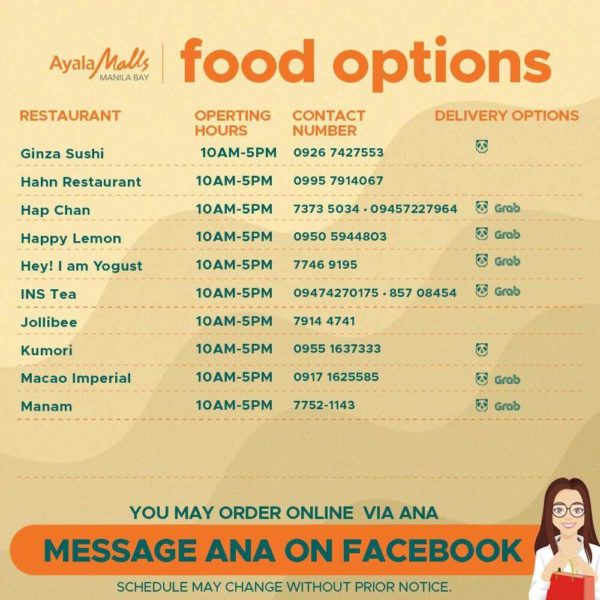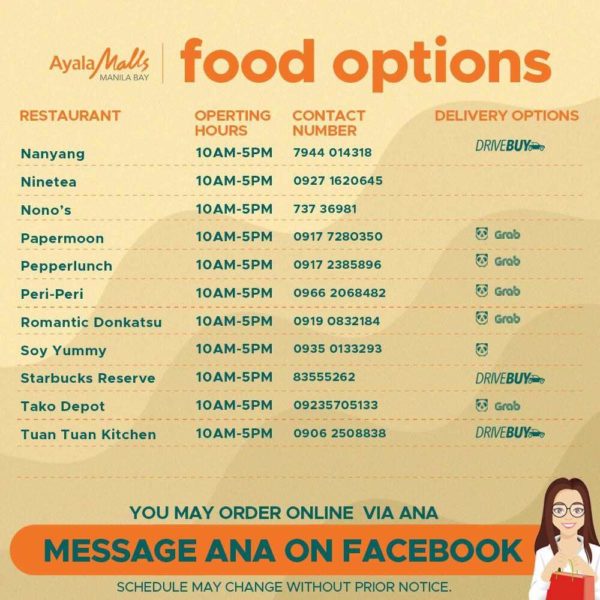 Alabang Town Center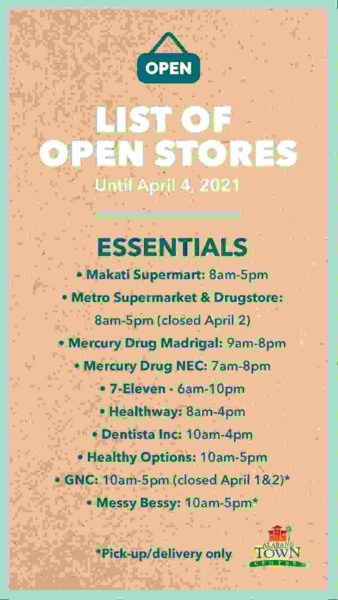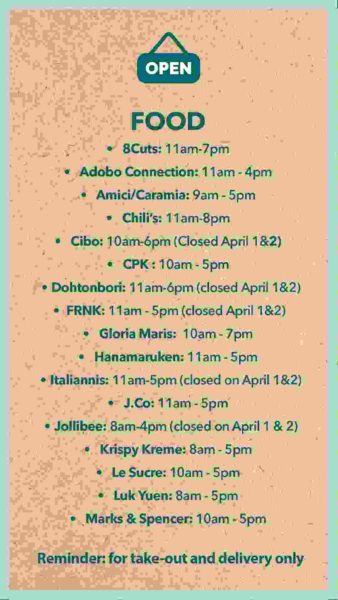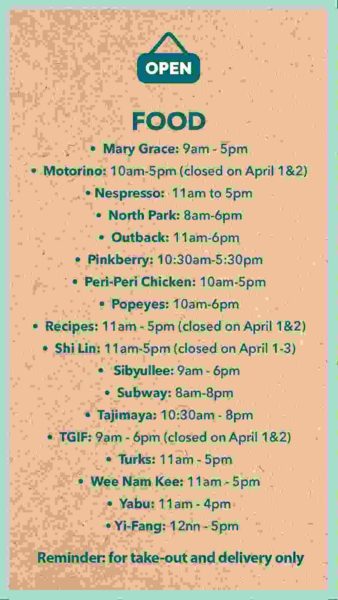 Evia Lifestyle Center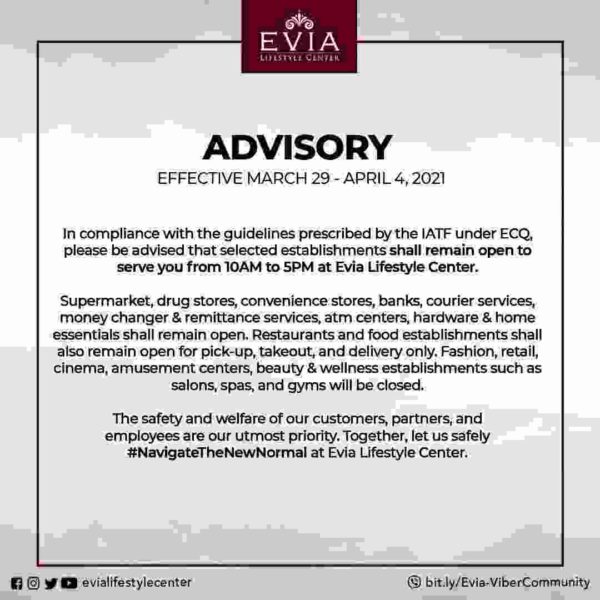 Where to Do Groceries
In the height of panic (which we told you not to do), people tend to go a little overboard. It's understandable with all the anxiety that comes with the whole situation but this is a prime example of what happens when you panic! PANIC BUYING.
Posts are everywhere detailing what it's been like in groceries the last time we were put under enhanced community quarantine (yeah, we're looking at you, the viral dude who bought all the Mi Goreng in one store). Not only are they adamantly breaking the rule of social distancing being in such a large crowd, but they are also wiping the counters clean of necessities and unnecessarily hoarding. Aside from overreacting, this lessens the supply of other families.
We're here to let you know that slipping through people, carts, and germs isn't the only option. Here's where you can do your groceries online!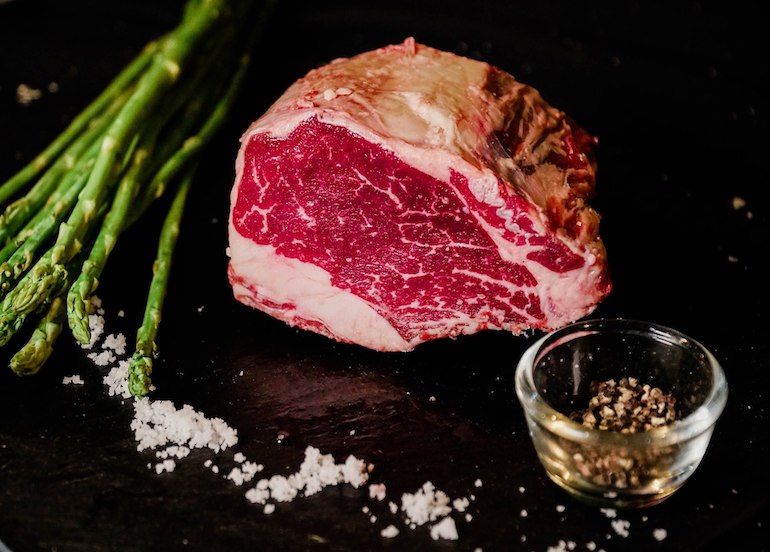 As mentioned above, groceries situated in malls are still open, but with a change of schedule!
What We Need to Do
First things first: we need to calm down. Panic brings us nowhere, so the best thing to do is be prepared!
Next few measures tackle the most important details of this virus. HYGIENE. We need to be clean, and stay clean! Wash your hands frequently. Not just before you eat, not just when you go to the bathroom. Do it as often as you can – in the right places and as long as prescribed! Refrain from touching M.E.N. (mouth, eyes, nose) #bigmood
In order to stay clean, it's best to keep a distance from people around you. Trust us, no one's going to take offense in a time like this. Practice social distancing, and yes @clowns, that includes making landi!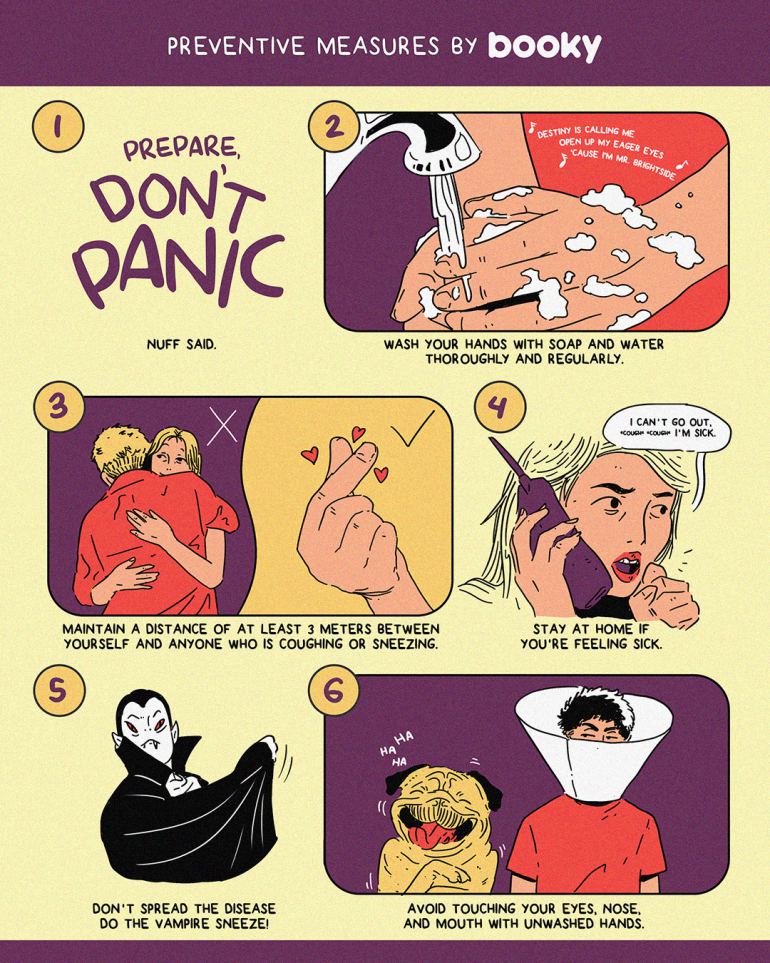 And lastly, if you have to cough or sneeze, do the dab! This makes the germs scatter on your elbow rather than your hands (which touch or come into contact with EVERYTHING more frequently). Don't mind strangers if they shoot daggers at you right after, as long as you're following the suggested precautions! And if you're sick or under the weather, STAY AT HOME.
Social Distancing
Social distancing is (to put it lightly) having a moment. It's the BEST way to contain the situation. What is it? It's the conscious effort to put distance between yourself and other people to reduce the risk of being exposed to the new virus. If you protect yourself from exposure, you're also protecting others (more than you'll ever know, from the people you pass by to your family members at home)!
As most of us are staying at home, the Internet is our only companion (isn't it always?). For the introverts, social distancing is a BIG MOOD, and it's been made clear that funny + helpful content is unlimited.
Check out: The Only Metro Manila Food Delivery Guide (with Hotline Numbers) You'll Ever Need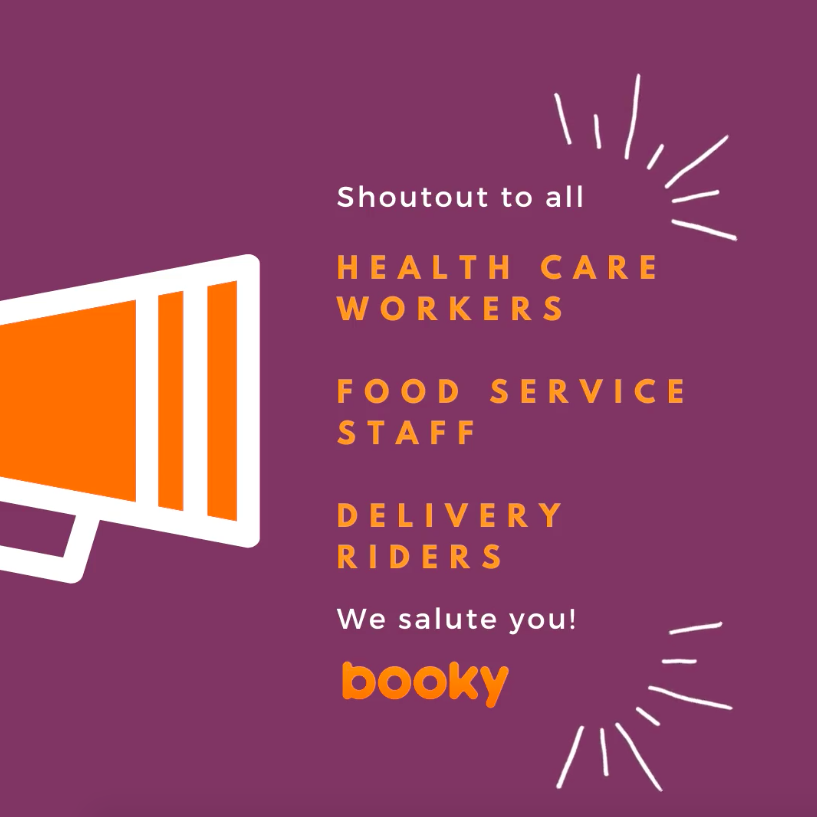 Your Immune System is Your Best Bet
Social distancing and hygiene are the two pillars of getting through this. But it's just as important (if not more) to take care of your health!
We need to make sure we're getting all the right nutrients, and a lot of them! Let's be even more mindful now of what we're intaking, because it will go along way. Get a lot of greens in!
Fun fact: Guava has 4 times more vitamin C than an orange!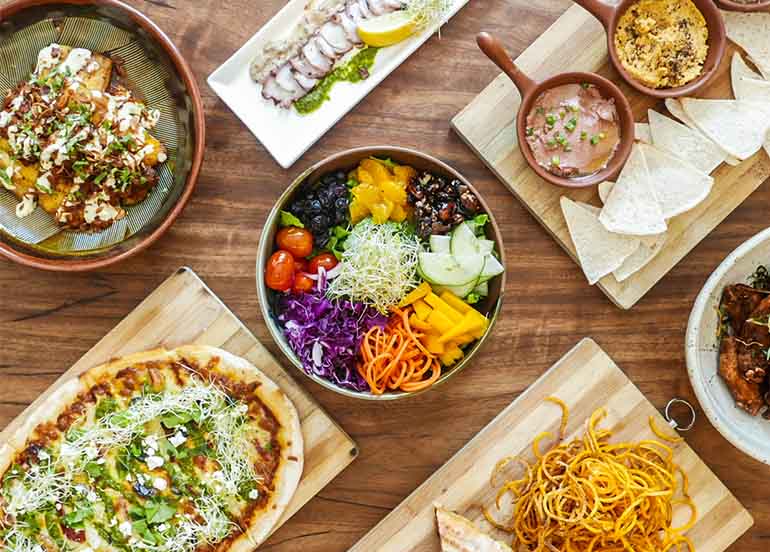 Also, get your daily dose of vitamin D! Say hello to the sun in the morning. But more importantly, Vitamin C, vitamin A, vitamin E, and zinc are a MUST. Take multivitamins as a supplement and make sure you're eating healthy!
Symptoms to Look Out For
Common symptoms:
Fever
Tiredness
Dry cough
Sore throat
Runny nose
Shortness of breath or difficulty breathing
Just in case, if you or any loved ones are experiencing the symptoms
DOH COVID-19 Hotline – (02)8-651-7800 local: 1149-1150
Other Emergency Hotline Numbers You Should Know: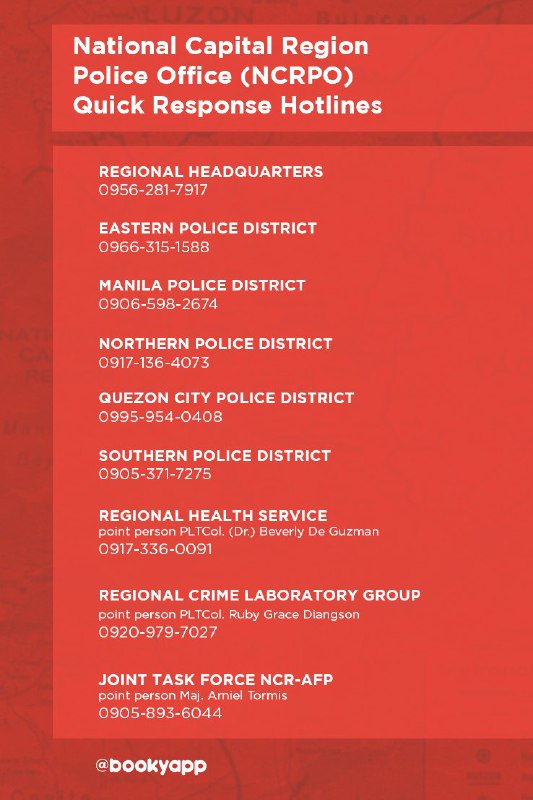 Feel free to save this downloadable copy of hotline numbers on your phone just in case!
COVID-19 Glossary
As the Coronavirus outbreak continues around the globe, overwhelming news coverage can become a source of fear and uncertainty.
Defining the terms and understanding the actual risk to yourself and the people you care about can make an outbreak less stressful.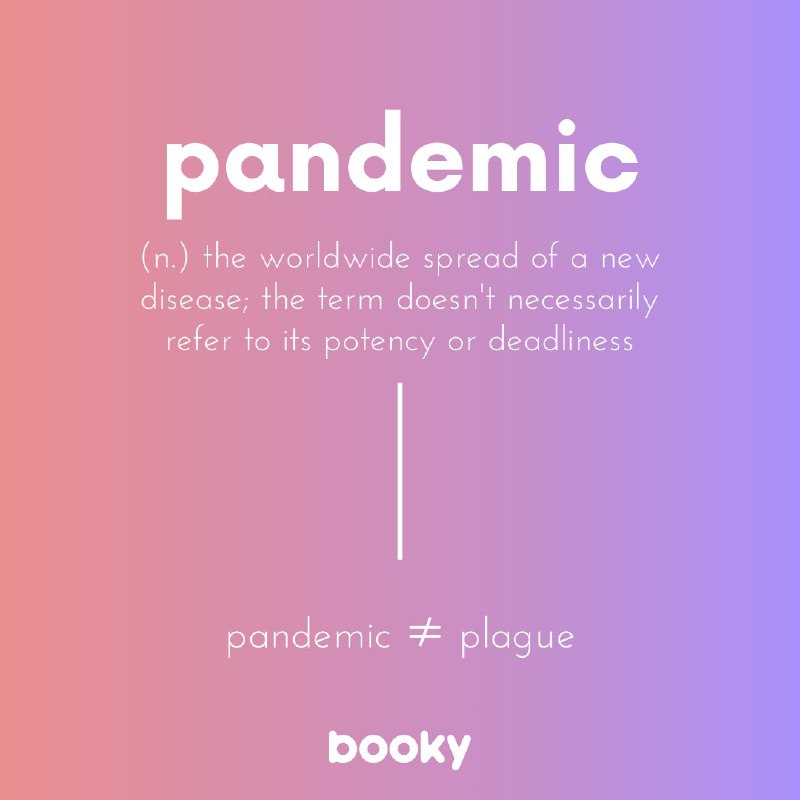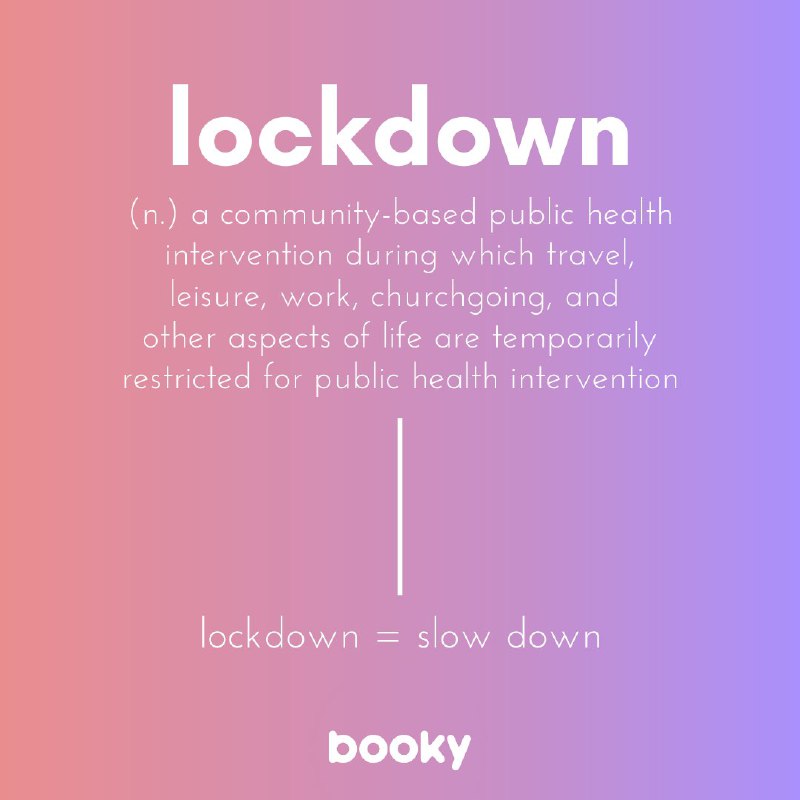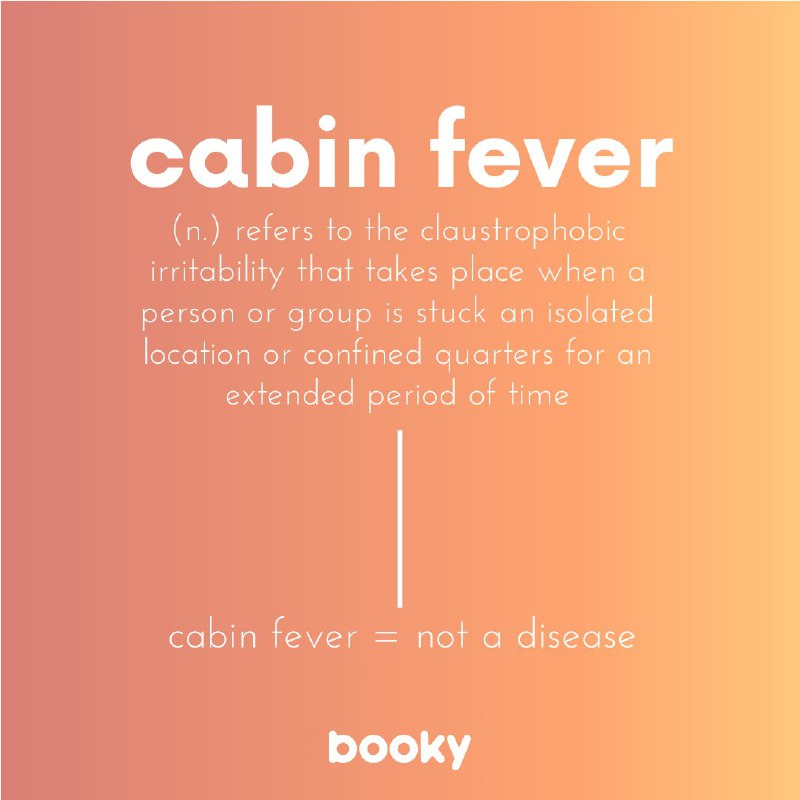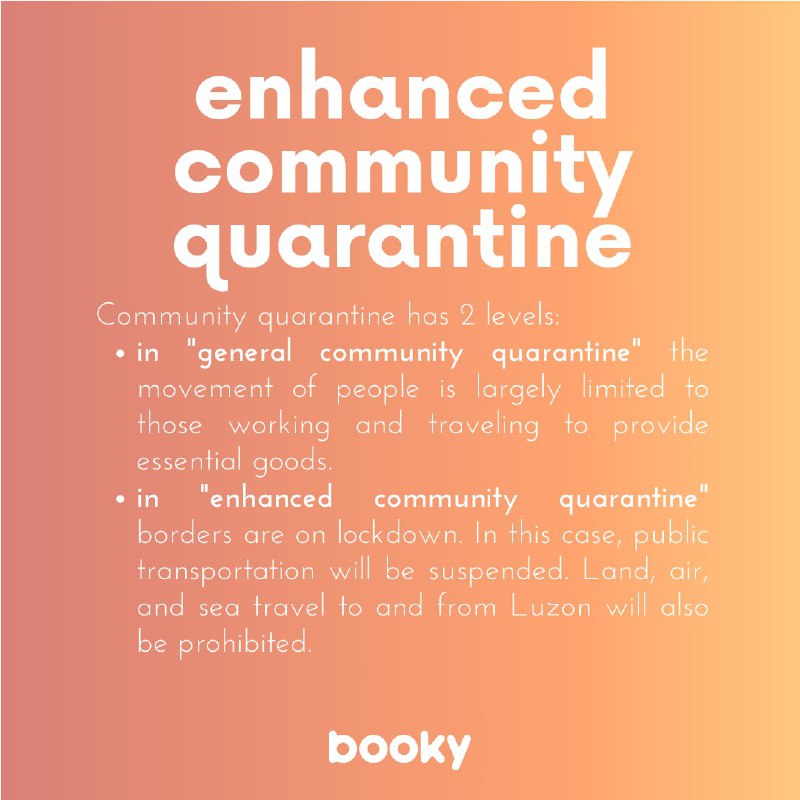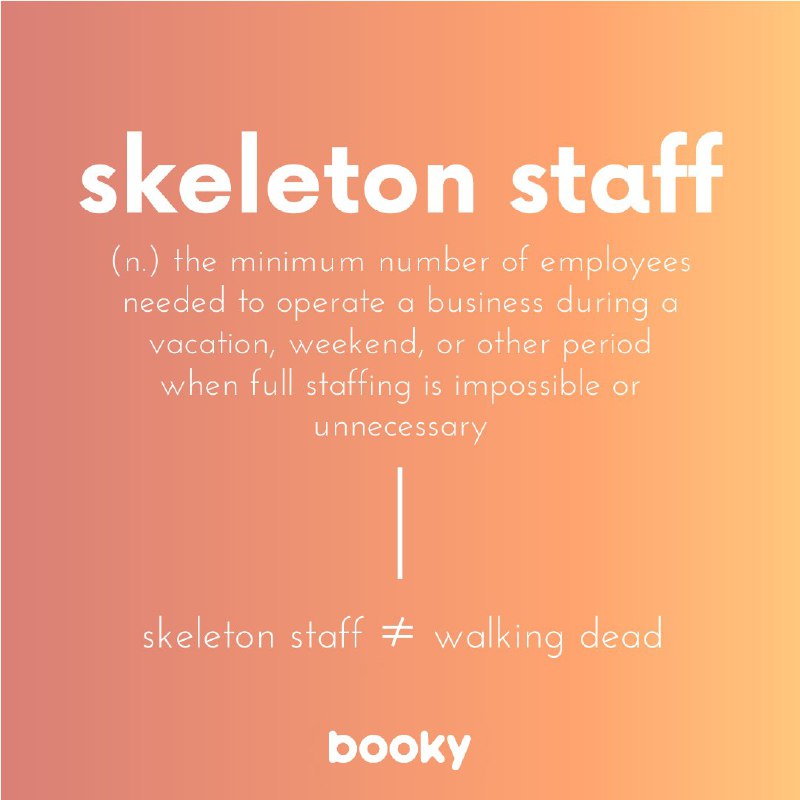 Whether you decide to go out and experience our offers to stay in your homes, we ask you to be careful during these times.
Remember, during these tough times, what is most important is keeping each other safe. We have a responsibility to ourselves and each other to contain this virus at all costs! It's hard not to feel hopeless, but look to the future and remain disciplined with all safety precautions.
Take care always!
– The Booky Team