Oreo, Kesong Puti and Ube Halaya Burnt Cheesecake? They exist!
If a New York Cheesecake had an alternative self, it would definitely be a Basque Burnt Cheesecake. It's burnt, crustless, with a caramelized surface and a custardy center. With this, it's no doubt a winner in the hearts of dessert lovers.
Want to know what's the hype all about? We've compiled a list of some notable online shops and bakeries in the Metro that will surely satisfy your cheesecake cravings!
Workshop Bespoke Bakery serves freshly baked breads, pastries, cakes, and famous French desserts. One of their bestsellers is their smooth and creamy Basque Burnt Cheesecake.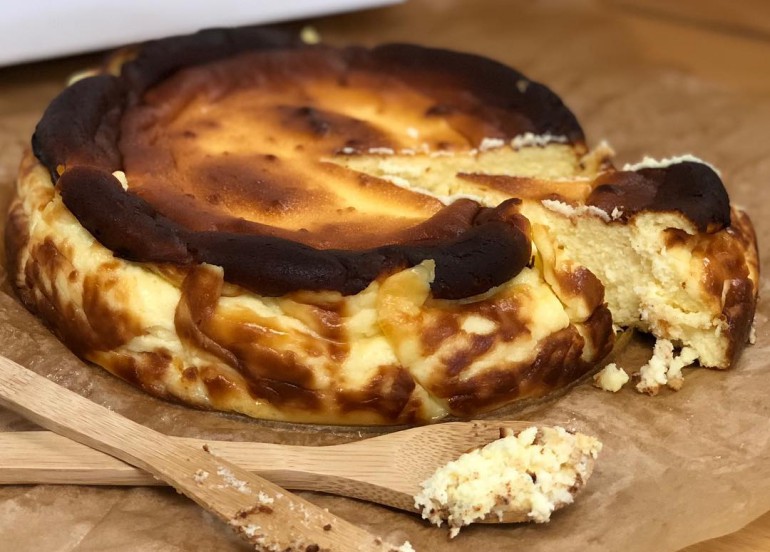 Missing the taste of Spain? Bueno Tapas and Wine Restaurant will transport you to Spain with the help of their flavorful dishes and desserts like their Tarta De Queso, Basque Burnt Cheesecake with port wine!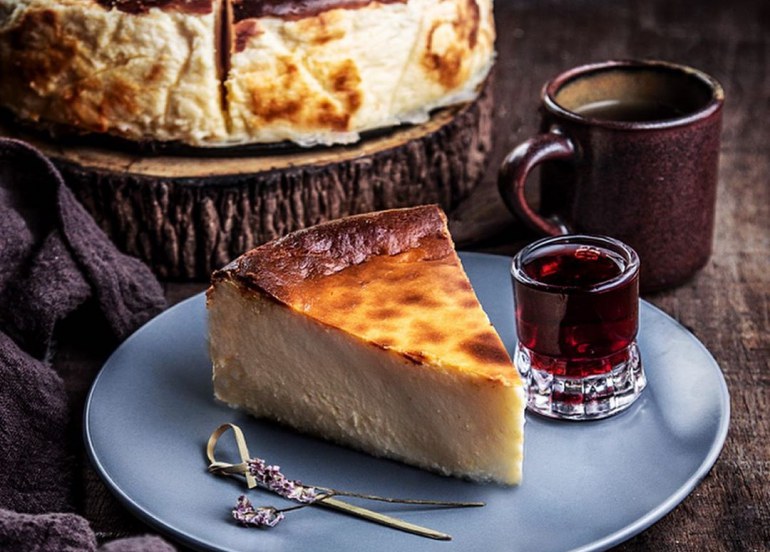 If you're craving for cookies and other baked treats, Twenty Four Bakeshop is a great spot for delicious, affordable, and addictive sweets! They recently launch their Basque Burnt Cheesecake and is available for in store pick up, curbside pick up, and delivery.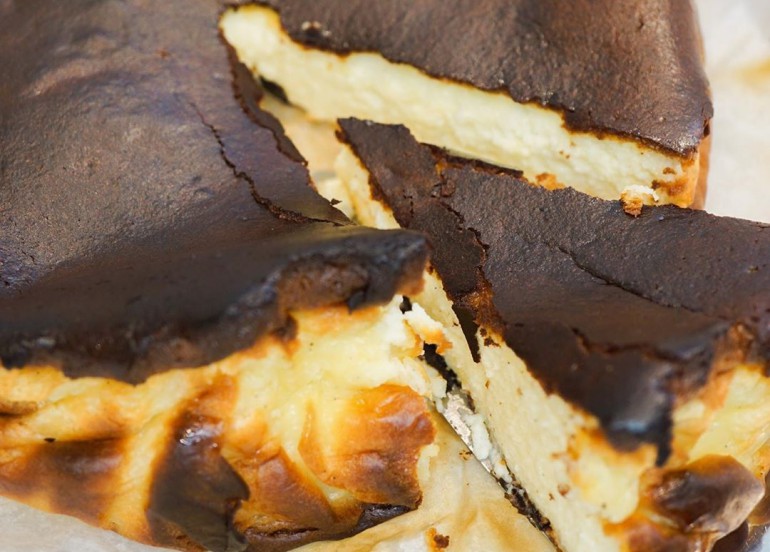 Fun fact: If you order directly from Twenty Four Bakeshop, you can avail of their Buy 2 Mini Cheesecakes (4″ round) and get 2 mini cheesecakes for free promo. Available only from September 17-20,2021, enjoy a sampling of their basque burnt cheesecake flavors: Sugar-free Black Sesame, Uji Matcha, Original Vanilla, and Ube for only ₱745.
Check out their website
Check out their delivery website (powered by Booky)
Check out their Facebook page
View their Instagram account
Bake Scout is known for their Artisan Belgian Chocolate Cookies but they also have other treats like Muddy Pie and burnt to perfection Basque Cheesecake. To order, simply fill up their order form in their social media accounts below.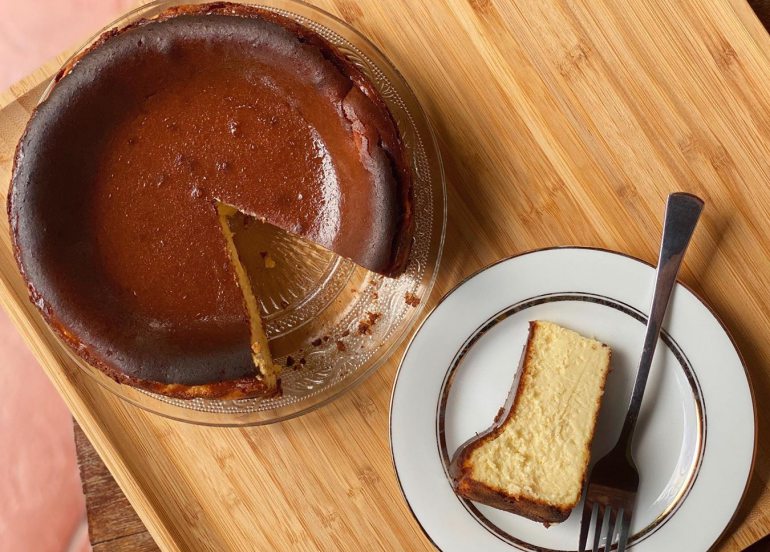 Etxeko offers Caviar Pie and Basque Burnt Cheesecake that comes in 2 sizes, small (good for 5 – 7) and large (good for 10 – 12). For orders, you can message them at 0918-8ETXEKO.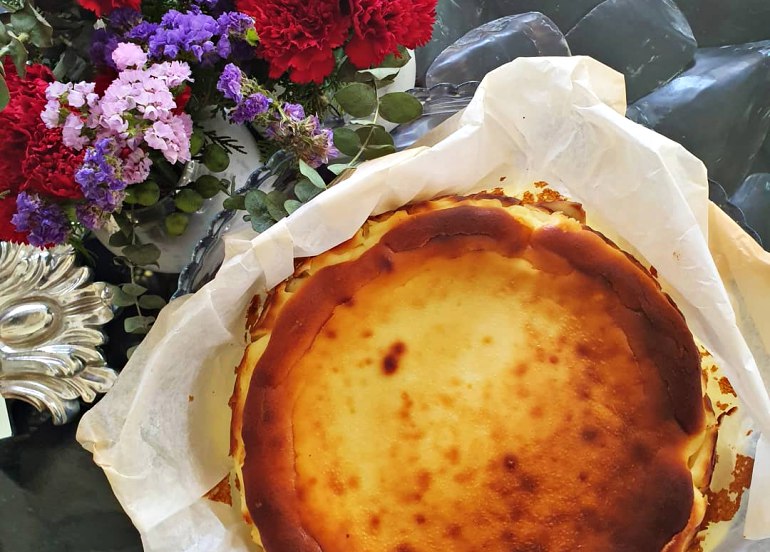 What about a low-carb, sugar-free Basque Burnt Cheesecake? Chrisha's Kitchen offers sugar free and low carb cakes, perfect for diabetics and those who are in a ketogenic diet.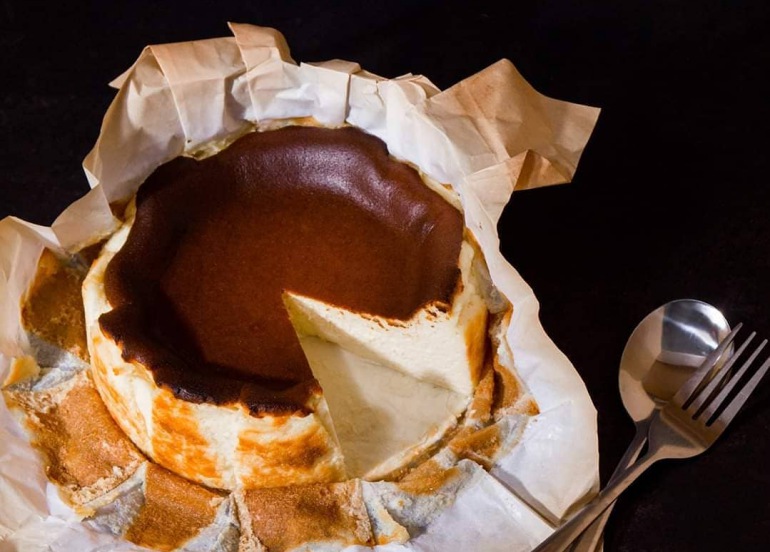 Check out their website
Check out their Facebook page
View their Instagram account
Chloe's serves homemade Basque Burnt Cheesecake inspired by the city of San Sebastian, Spain. For inquiries and orders, simply message them in their Instagram account.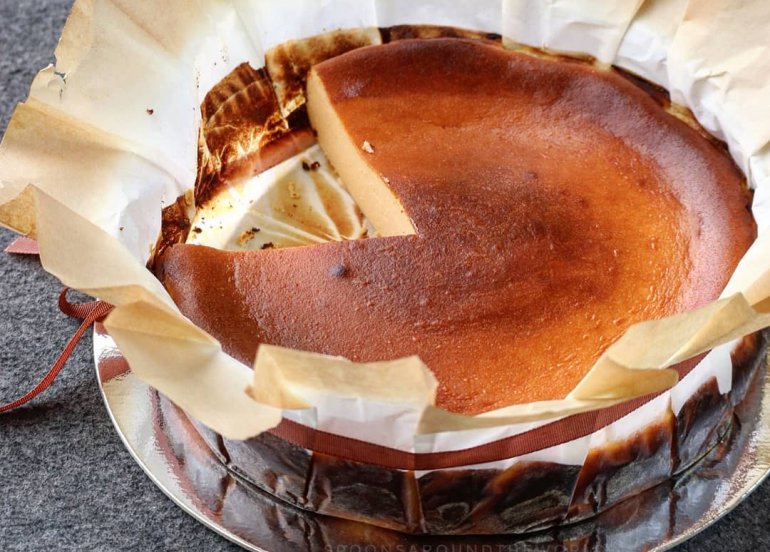 Located in Paco, Manila, The Rolling Pin offers decadent treats like Chocolate Cake, Salted Brown Butter Sea Salt Cookies and creamy Burnt Cheesecake. Send them a DM to place your orders!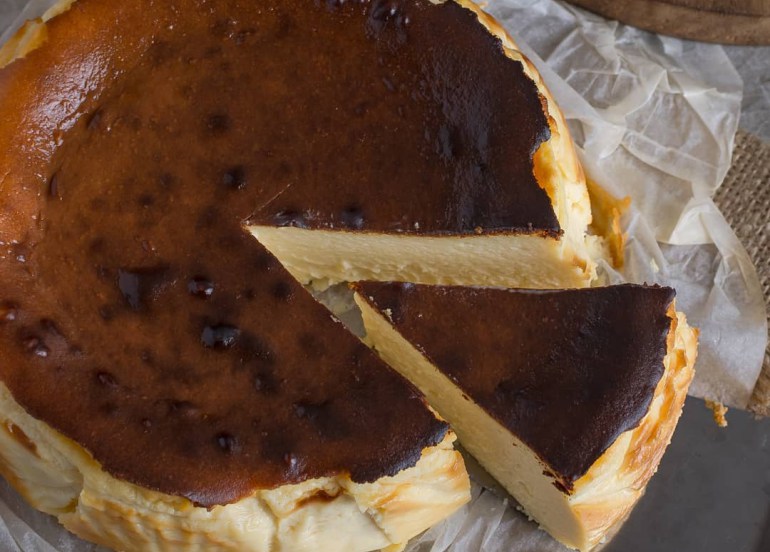 Decadenza's Basque Burnt Cheesecake is crustless, gooey and burnt to perfection. Whether it's freshly baked or chilled, it's definitely a gooey treat that you'll enjoy!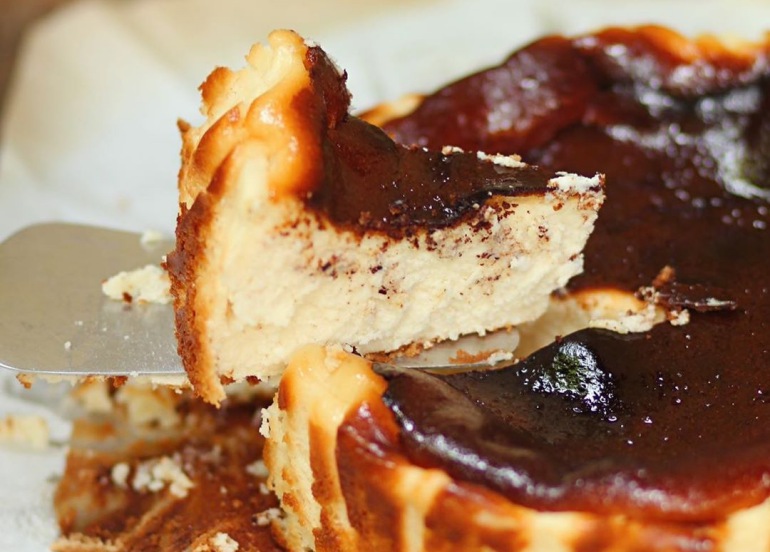 The Manila Baker has a wide array of sweet treats. From cookies, pies to cornbread and yes, you guessed it, Basque Burnt Cheesecake. After more than a year of offering their Basque Burnt Cheesecake, they recently introduced a new varient, Basque Burnt Strawberry Cheesecake!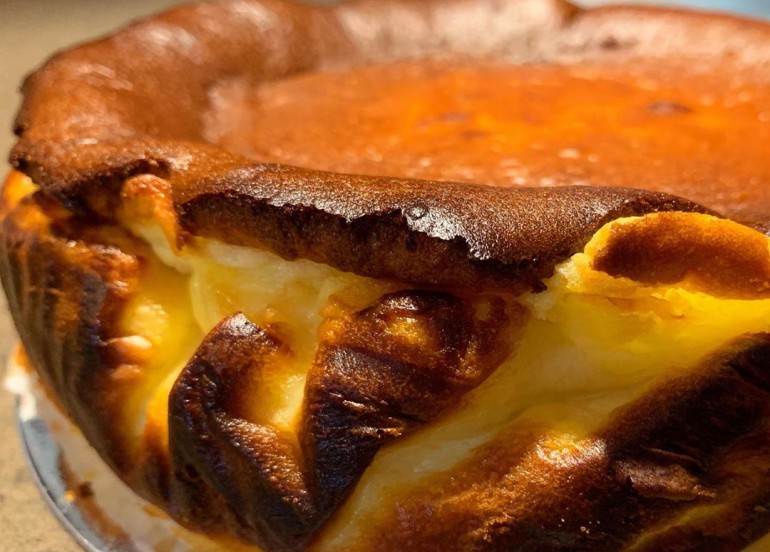 From Novaliches Proper, QC, Misis Pihikan is known for their baked goodies like Chocolate Chip Cookies, Ube Quezo and Chocolate Cream Cheese Pandesal and Basque Burnt Cheesecake.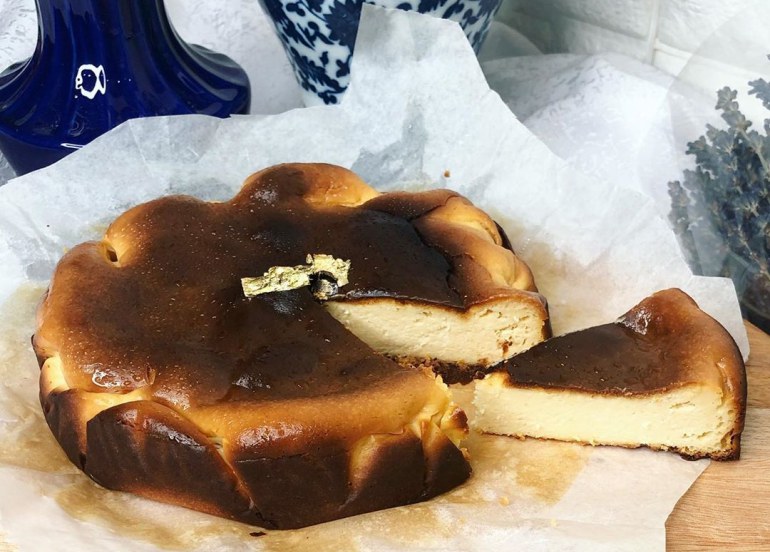 Located in Parañaque, Wisteria 7242 offers Macadamia and Almond crusted Basque Burnt Cheesecake and Blueberry Basque Burnt Cheesecake.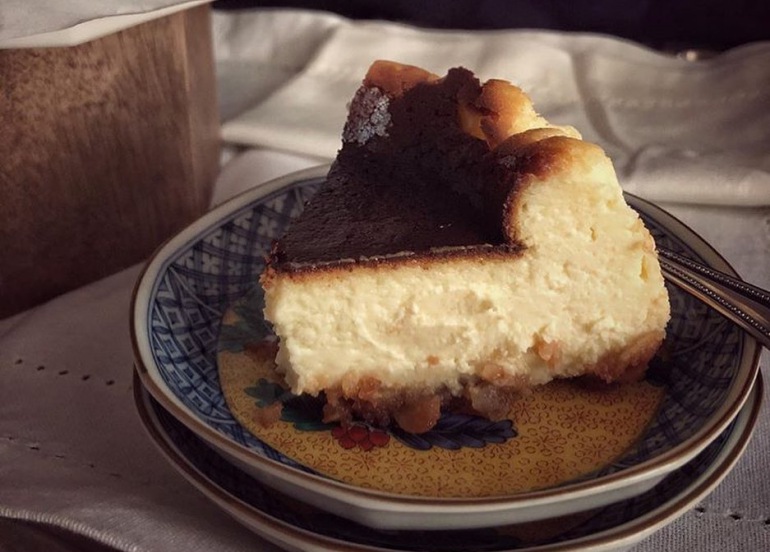 We know you loved using the Booky app for discovering the newest places in your city. Given these extraordinary times, we want to continue being helpful so check out our updated food delivery guide, where to shop for groceries online, and more.