Donut miss out on the city's new food obsession!
Half a year into quarantine, it's no surprise that the list of food trends just keeps growing. From the OG Dalgona Coffee to Sushi Bakes to Burnt Basque Cheesecakes, everyone has been living their best and most creative foodie lives. Now, let's welcome a new food trend that's been gaining a lot of buzz: Milky Cheese Donuts.
Check out: Where To Find Ube Cheese Pandesal Near You
These addictive pastries are indulgently sweet, salty, and cheesy — all of which caters perfectly to the Filipino palate. Think the flavors of ensaymada, but maxed up to a hundred! This pastry is dusted with powdered sugar and sweet milk powder, but the best part is the ooey-gooey melted cheese you'll find in the center.
Are you drooling yet? We don't blame you! Here's where you can get Milky Cheese Donuts, stat!
Who says food trends have to break the bank? For only P100, you can get a box of 10 Milky Cheese Donuts from friendly neighbourhood bakery, Wawe's. Talk about a deal! No wonder why they're a go-to when it comes to pastries and treats. Just message them on Facebook to order!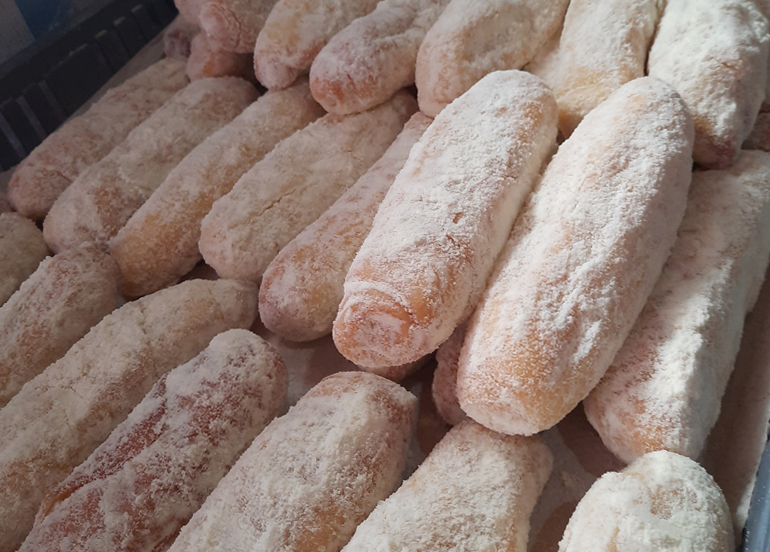 View their Facebook page
4th Street, Salinas 1, Bacoor, Cavite
Email them at rosalie.rosales1994@gmail.com
Store hours: 5AM-6PM
These aren't just your ordinary Milky Cheese donuts! According to their site, these are "pillowy soft Korean-style filled donuts generously coated with their signature 'Milky Dust'"
These elevated donuts by Twinkle Lacsamana also offer a premium flavor filled with four kinds of cheese, and even have peanut butter, dark mocha, ube-cheese, chocolate, and vanilla-filled donuts, too. Talk about variety! A box of 8 donuts (any flavor) goes for P250, while the "Mañanita" tub of 16 donuts goes for P450.
What more can you ask for? To order, you can message them on Instagram or Facebook.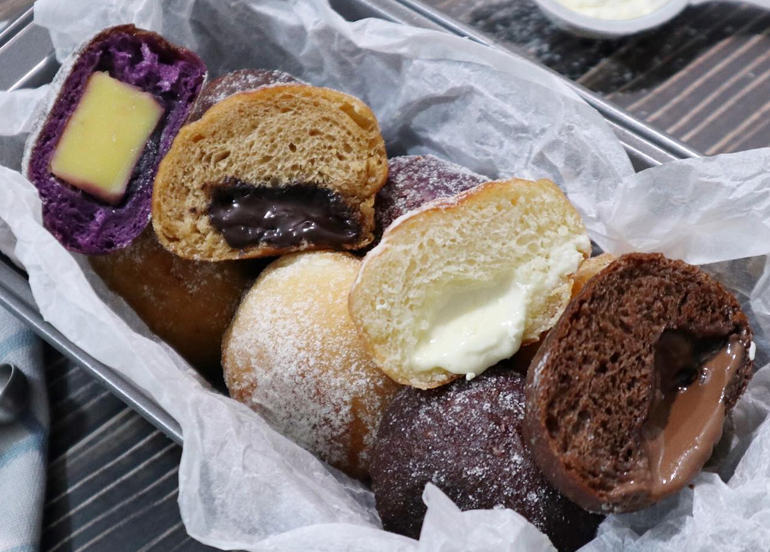 Check out their Facebook
View their Instagram
See their menu
One Metropolitan Place Condominium, Malibay, Pasay City.
For freshly made Milky Cheese Donuts every day, this Quezon City-based bakery fits the bill. Level-up your merienda when you order from them via viber, or message their Instagram page. They also have cinnamon-sugar coated ones if you want an extra twist!
You can get your hands on their delectable donuts for P270 per box of 12.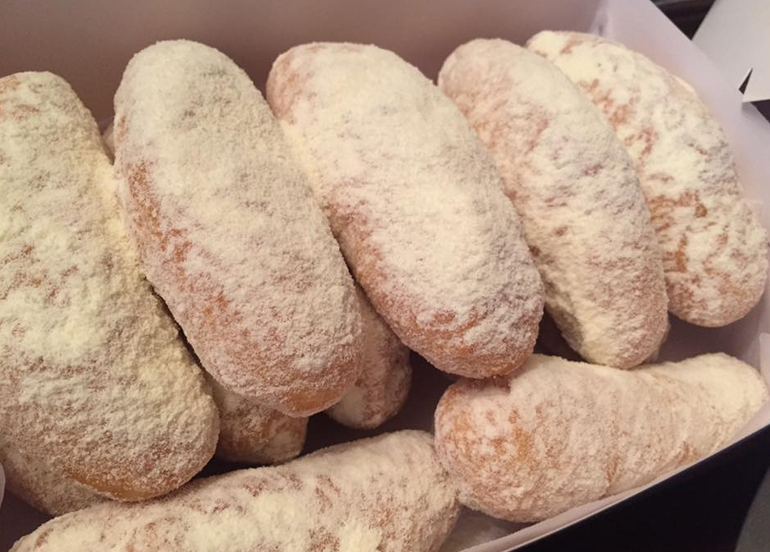 Check out their Instagram page
View their Facebook page
Order via Viber: 09561633644
West Triangle Homes Quezon City
Another hometown favorite panaderia that you can count on to sell warm and comforting pastries is 43-year-old establishment, Mix-up Breadhaus. While based in Laguna, they have affiliated retailers in Manila, Biñan, and Sta. Rosa.
Their classic cheese donut is a no-frills pastry that just checks all the boxes. To inquire, just message them on Facebook.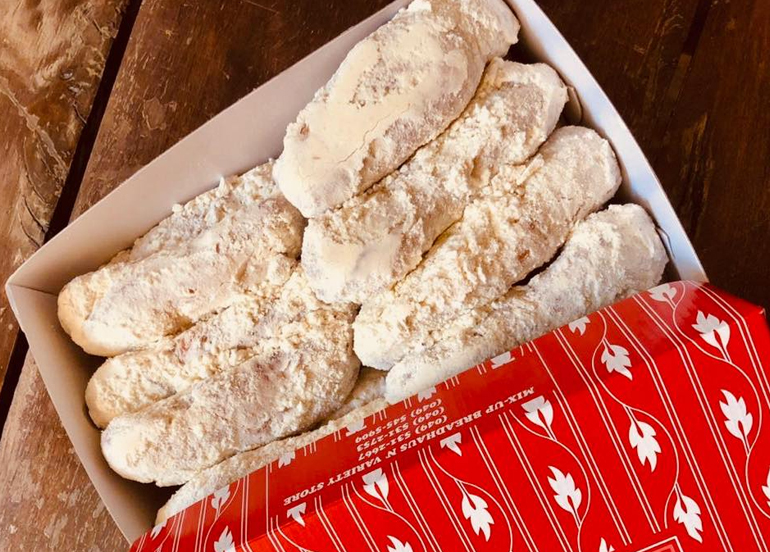 Check out their Facebook page
View their Instagram
J.P. Rizal St. Brgy. I Cabuyao Laguna, Cabuyao, Laguna
Amidst their hearty menu line-up, Marikina Bakery also offers the trending Milky Cheese Donut done in the way only they can do it. This well-loved panaderia is known for their freshly baked Monays and Pandesal, but their Milky Cheese Donut is very much worth trying as well.
You can order from this bread-lovers' favorite by messaging them on Facebook. A box of 5 Milky Cheese Donuts go for P70 — which is definitely a lot of bang for you buck!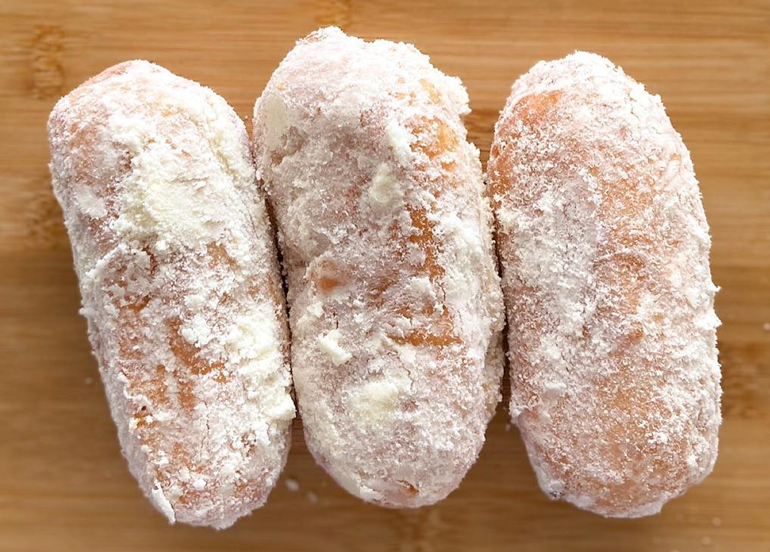 View their Facebook
Check out their menu
Contact them at (02) 621 1643
41 Redwood Corner Walnut St, New Marikina subdivision, San Roque
DonAth's may be a small business for now, but they've definitely got creativity. They've put together two big food trends and created one with a twist: Milky Ube Cheese Donuts!
This ambitious enterprise also sells pizza, so you can have lunch and dessert when you order from their Facebook page. A box of 10 Milky Ube Cheese Donuts go for P170, while they also offer a regular box of 10 Milky Way Cheese Donuts for P150.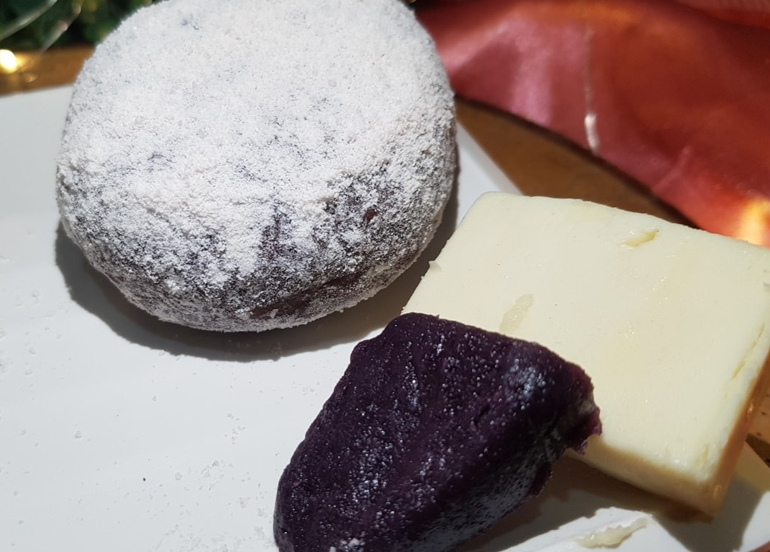 View their Facebook page
Check out their menu
Contact them at 0906 141 1880
Blk 7 Lot 18 Fortune St., Gardenia Valley, Molino 3, Bacoor, Cavite
Delivery available in Laguna
This desert-lovers' dream store offers it all — cakes, cookies, cinnamon rolls — and yes, Milky Cheese Donuts. Their version of this food trend comes in smaller munchkin-esque rolls and is perfect for binge-eating while watching some Netflix! (Don't worry, no one will judge how many you've gobbled up!)
Grab a box of 15 Milky Cheddar Munchkins sells for only P135. Just message their Facebook or Instagram page to place an order.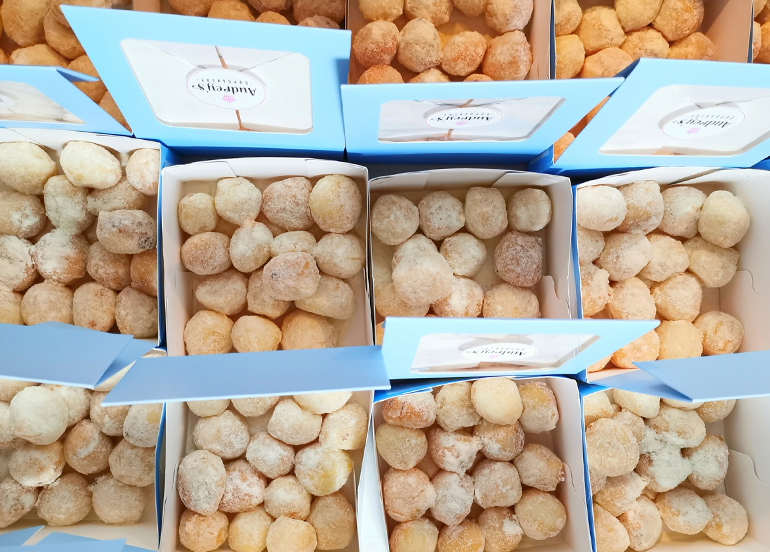 Visit their Facebook page
View their Instagram page
Contact them at 0927 887 5693
5296G B Demetillo St., Gen T de Leon, 1442 Valenzuela, Philippines
Las Piñas merienda lovers, rejoice! This local bakery is offering Milky Cheese Donuts in three variations: classic cheese, cheesy ube, and red velvet.
You can grab your box of 9 for P135 or a box of 18 for p250! Keep an eye on their Facebook page though, because they often post offers such as Milk Tea and Donut bundle promos.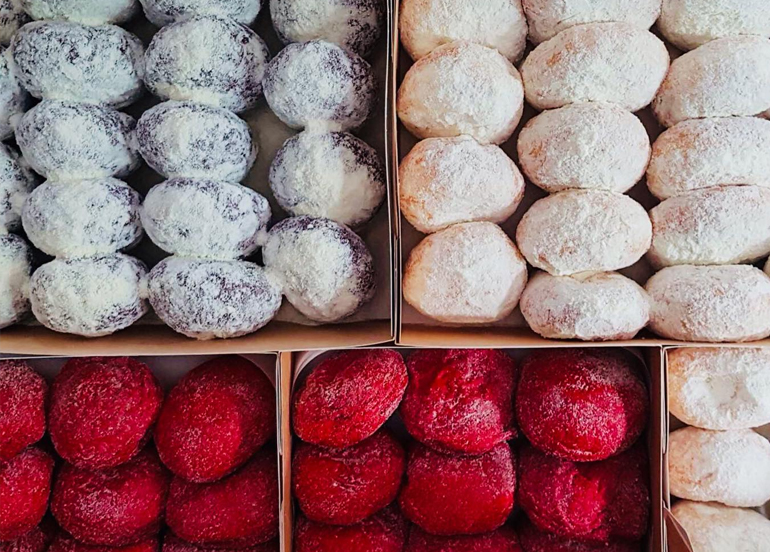 View their Facebook page
Check out their Instagram
See their menu
Contact them at 09276104529 or ellinhor_cuenca@yahoo.com
We know you loved using the Booky app for discovering the newest places in your city. Given these extraordinary times, we want to continue being helpful so check out our updated food delivery guide, where to shop for groceries online, and more.
Cover photo from Marikina Bakery's Facebook page.