No rollin' but more bakin'
You've probably seen these while scrolling down your social media feed and at one point asked yourself… what in the world is sushi bake and is it easy enough to make on my own??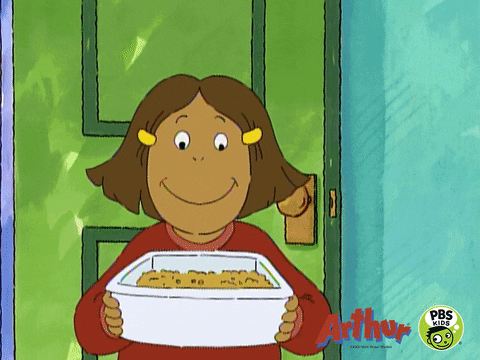 Sushi bake, according to many, is "deconstructed" sushi that's prepared and baked like the classic casserole. It usually consists of Japanese rice, mayonnaise, fresh salmon, kani strips, and nori.
If you've been itching to make one yourself, we've found a recipe from Cookpad that uses crabmeat instead of salmon, check it out below!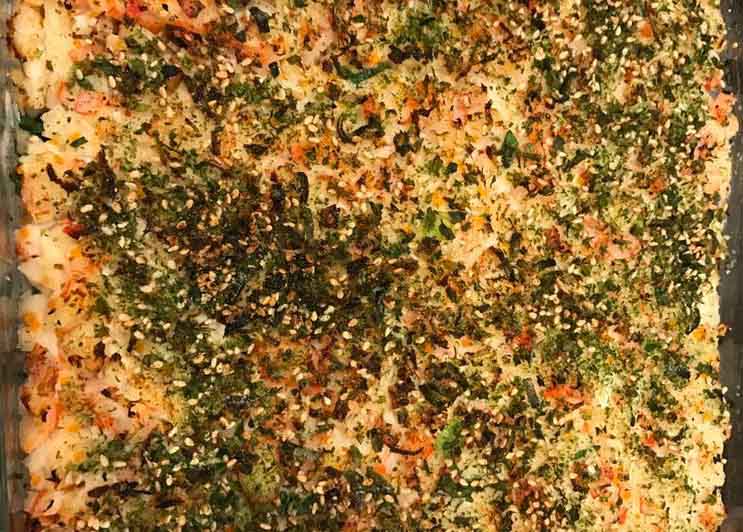 Ingredients
3 cups cooked sushi rice
1 lb lump crabmeat (or cooked shrimp or sautéed scallops)
1 lb imitation crab sticks, chopped
1 cup Japanese mayonnaise
2 stalks green onion, thinly chopped
Wasabi paste or Sriracha sauce, to taste and optional
2 tbsp Tobikko or roe, optional
1 jar Nori furikaki seaweed flakes
1 pack seaweed sheets, cut into rectangles
Instructions
Preheat your oven to 450°F
Combine lump crabmeat, crab sticks, Japanese mayo, green onion, wasabi/sriracha, and fish roe.
Place the cooked sushi rice and press onto a 9×13 pan
Sprinkle 1/2 jar of the Nori Furikake onto the rice
Spread the crab mixture on top
Sprinkle remaining Nori Furikake on top of this mixture
Then place in the oven and cook until you notice the top turning golden brown, this'll take about 5-10 mins.
Serve with pre-cut seaweed sheets as a wrap, enjoy!
We know you loved using the Booky app for discovering the newest places in your city. Given these extraordinary times, we want to continue being helpful so check out our updated food delivery guide, where to shop for groceries online, and more.
Photo from @theultimatesushibake.