It's no snaccident that these foods are vegan.
It's automatically assumed that adopting a vegan diet is quite difficult. And though this can be true in some cases, there are, believe it or not, plenty of options to ensure it's really not. When you just can't make it to lunch or dinner without grabbing something quick and easy to munch on especially, following a vegan, vegetarian, or plant-based diet can seem like a daunting task.
Also Read: 9 Places to Get Vegan Desserts Even Non-Vegans Will Love
Luckily, there's already an abundance of options in existence—ones that don't require any animal product, are just as delicious as non-vegan food items if not more, and are easy on the wallet. This begs the question: If we can enjoy food without the need for animal products, eat generally healthier while still remain within budget, why don't we choose to? Here, we've gathered some of the best vegan-friendly snacks in this list that are perfect on the go and ones that you probably thought could never be vegan.
Vutcher is a plant-based version of your typical carinderia. They've got your favorite classic Filipino dishes from sisig to adobo and even a 100% vegan alternative to Jollibee's sweet-style spaghetti and peach mango pie. Among their other bestsellers include their empanadas which come in seven different flavors.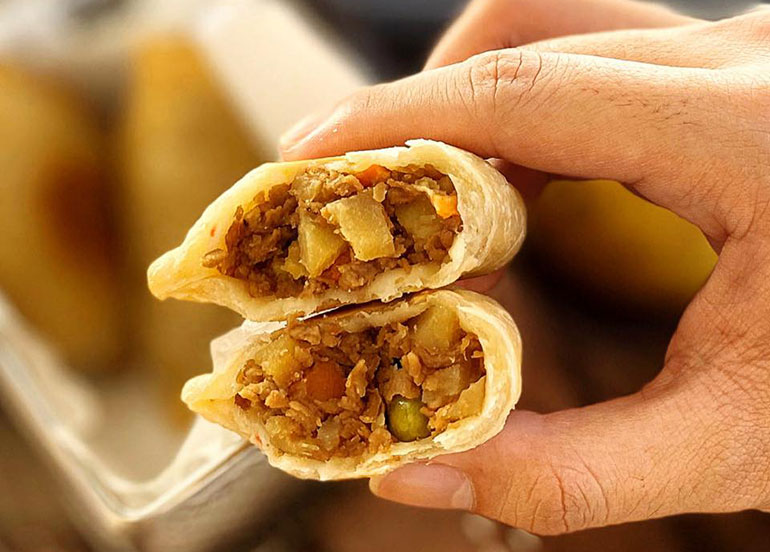 View their Facebook page
View their Instagram account
(0906) 069 8069
Making freshly baked breads, cakes, and other plant-based goodies, Baker's Gallery Café takes pride in providing alternatives that are almost hard to believe are actually vegan. Though they've got quite a handful of delicious treats to choose from, their Ensaymada tops the cake. They've got it in classic cheese, ube, and caramel flavor.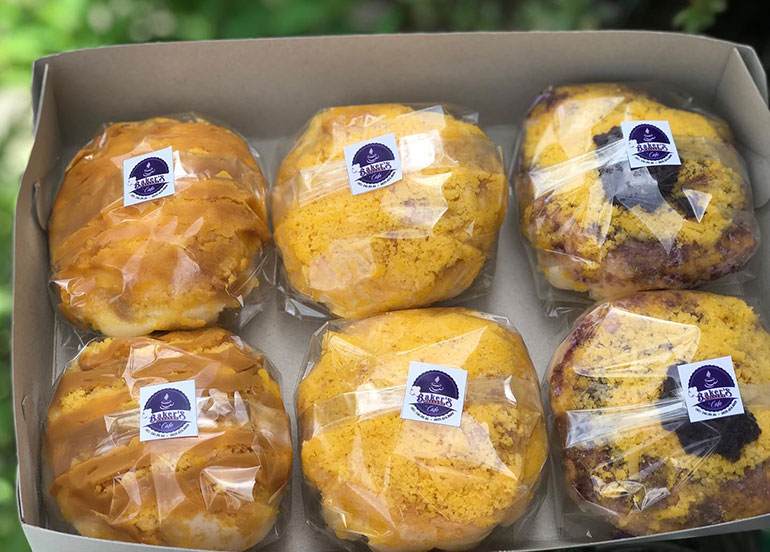 View their Facebook page
View their Instagram account
(02) 245 9944
Store-bought Snickers are unfortunately not vegan-friendly. Luckily, Mindful Indulgence has a Faux Trix bar that's a healthier yet equally indulgent option for when the sugar cravings kick in. They're naturally sweet and made with only a handful and the simplest ingredients in comparison to your ordinary Snickers bar.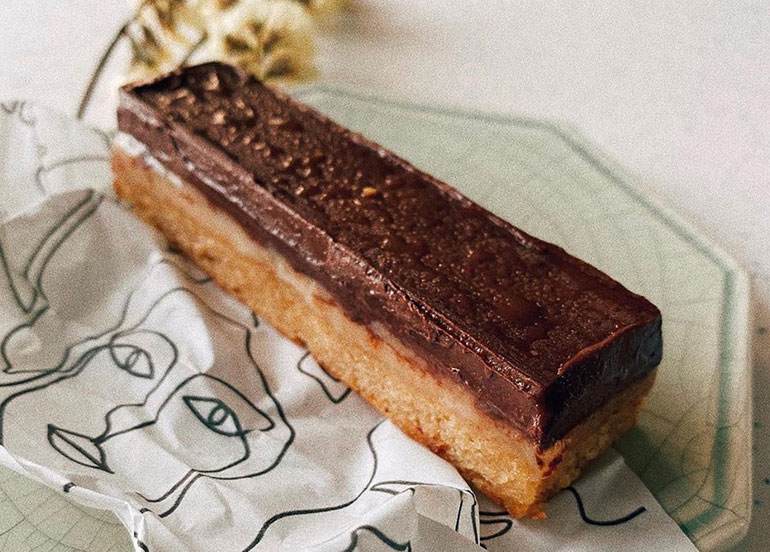 Mozzarella sticks are just one of the best comfort foods. They're the perfect snack for movie and game nights or even just eating them for the heck of it. The Vegan Grocer's Vegan Mozzarella Sticks provide the same comfort, cheesiness, and deliciousness of non-vegan mozz sticks minus the dairy. Tip: Serve with a marinara dipping sauce for the full snacking experience!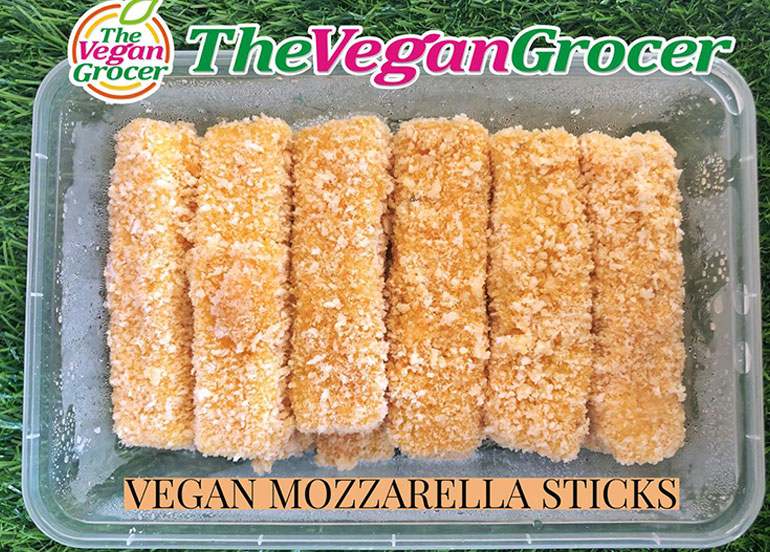 View their Facebook page
View their Instagram account
201 Recto St., Brgy Addition Hills, San Juan City
(02) 8726 8941 | (0917) 192 0346
Not a lot of people are the biggest fans of mushrooms but Vegetari Healthy Bites' Sunnaku Mushroom Cracklings lets you enjoy mushrooms in disguise. They're the best meatless alternative to chicharon and the upside? It's easy on your heart too.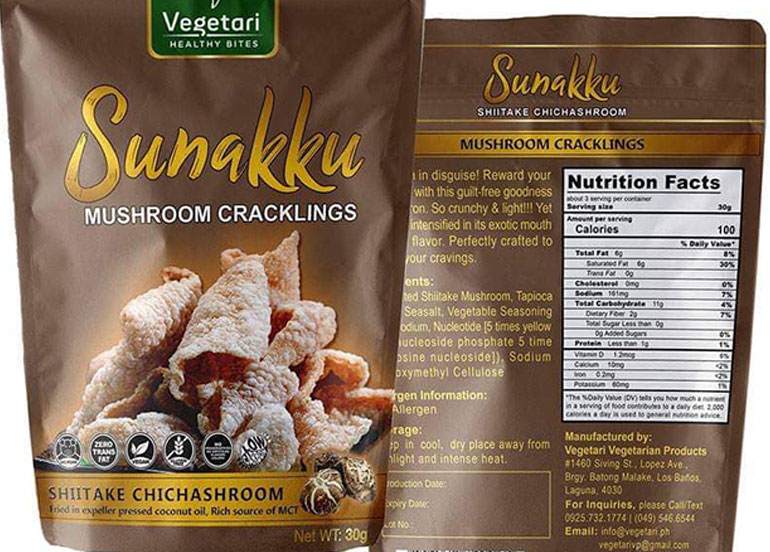 View their website
View their Facebook page
View their Instagram account
(0949) 889 1445
Reward your taste buds with Pao Express' Bao Buns. This fluffy multigrain dough with flavorful mushroom filling is the perfect choice for your meatless Monday snack.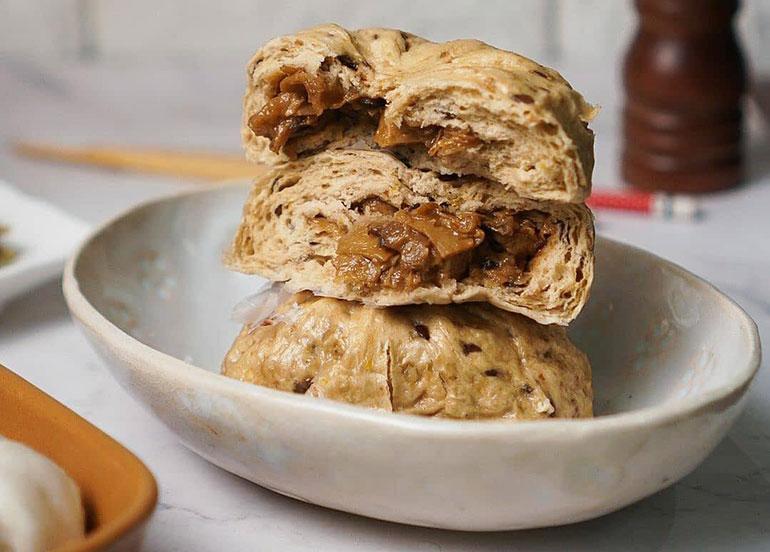 View their menu
View their Facebook page
View their Instagram account
132 9th Street, East Grace Park 1403 Caloocan
(02) 332 0081 | (02) 962 5810
Vegans aren't one to miss out on quarantrends and this includes the famous ube cheese pandesals that everyone seemed to not get enough of at the beginning of the pandemic. Vegans, fortunately, can get a 100% vegan option from Vegan Bakes for the Animals and the Planet.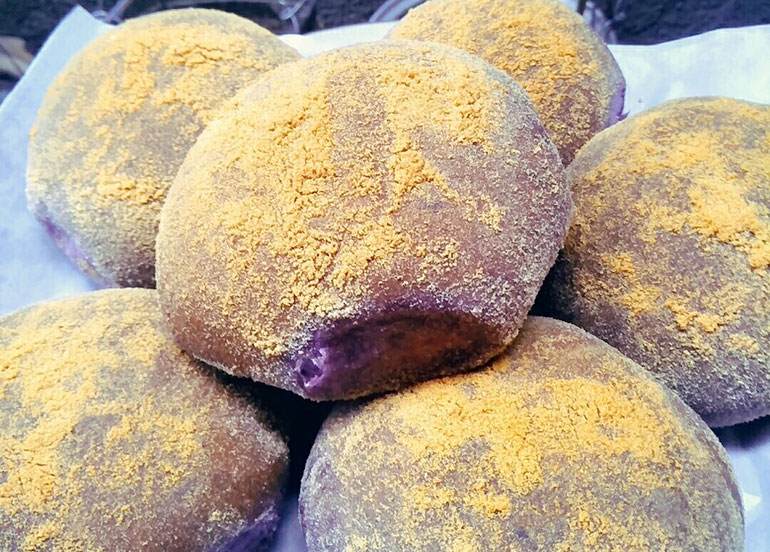 View their Facebook page
View their Instagram account
(0927) 243 7582
Vegan Spam Musubi – Maxteaph
A vegan twist on the classic spam musubi, Maxteaph's Vegan Spam Musubi is the perfect savory afternoon snack that won't just keep the hunger pangs at bay.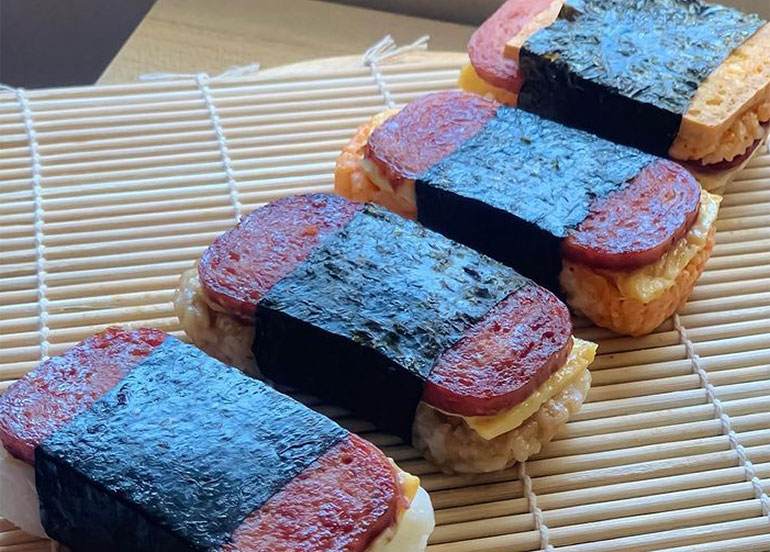 View their Facebook page
View their Instagram account
(0917) 680 3056
Maru Cafe is a 100% plant-based café that offers a selection of delectable Japanese-inspired street food designed for the Filipino taste bud. One of the offerings on their menu includes their vegan takoyaki which is made from scratch using their homemade secret batter mixture, mixed veggies, aonori, and togarashi.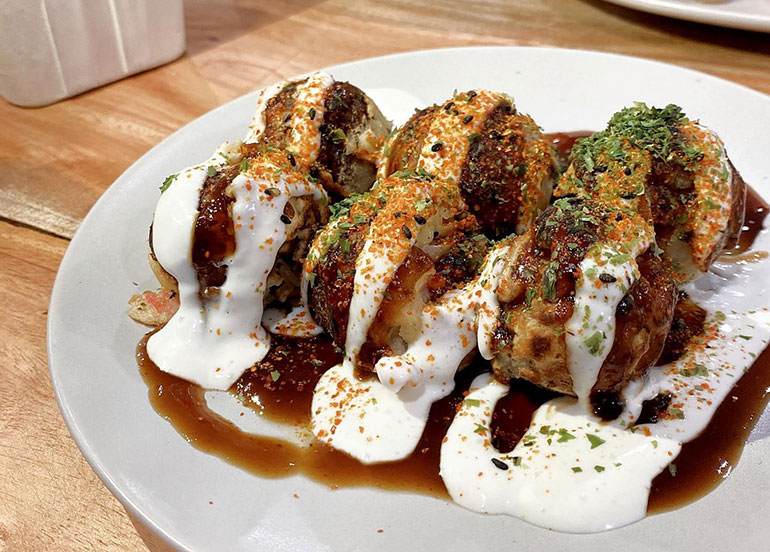 View their Facebook page
View their Instagram account
(0910) 377 4508
We know you loved using the Booky app for discovering the newest places in your city. Given these extraordinary times, we want to continue being helpful so check out our updated food delivery guide, where to shop for groceries online, and more.