Authentic konbini vibes.
Before Miniso, Daiso is known as our one-stop shop when it comes to ridiculously affordable deals for anything — kitchenware, cables and gadgets, utensils, bathroom supplies — you name it, they have it and mostly for a low, low price of ₱88!
This time, Daiso Philippines is bringing out their A-game by launching the Daiso Japan Food Hub, a new store under the brand dedicated to everything about food, from snacks to condiments and sauces.
Also Read: Where to Get Japanese Groceries in Metro Manila
Some Daiso branches already offer chips and breads, so what makes this Food Hub different? They serve fresh, hot, to-go meals!
Take these pieces of onigiri (rice balls) for example. You can just grab a pack or two and you're already covered for a light lunch!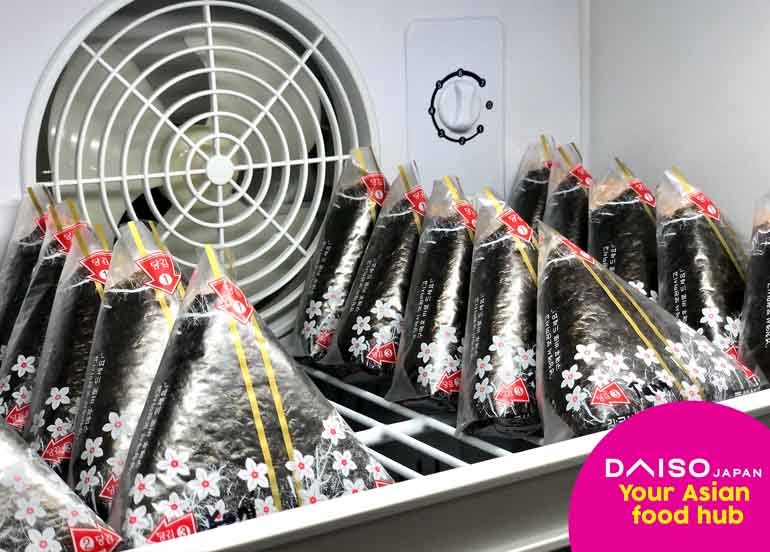 They also serve these cute steamed buns in the shape of animals. Take your pick: panda, bear, rabbit, or pig steamed buns?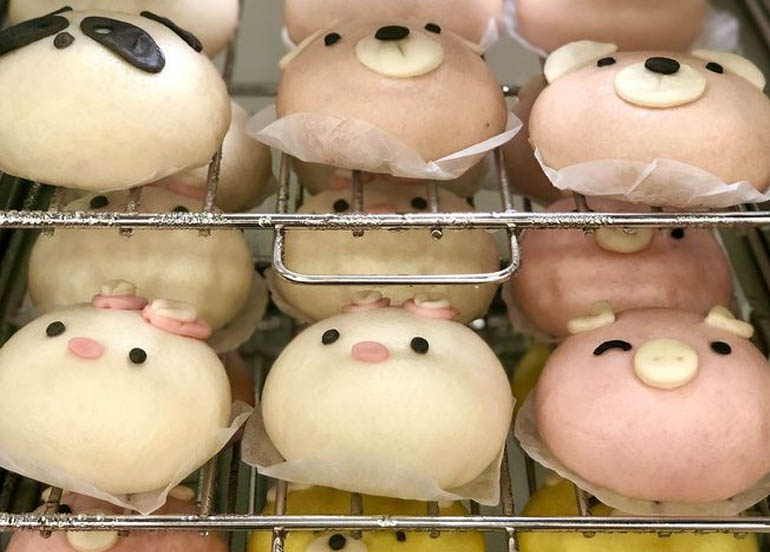 With to-go meals like these, the Daiso Japan Food Hub already feels like one of those konbinis (convenience stores) you'll only see in Japan, with shelves filled with all kinds of food for a quick snacking sesh.
They've also teamed up with Japanese ice cream brand Mochi Creme to bring sweets like individually-wrapped mochi ice cream for dessert lovers.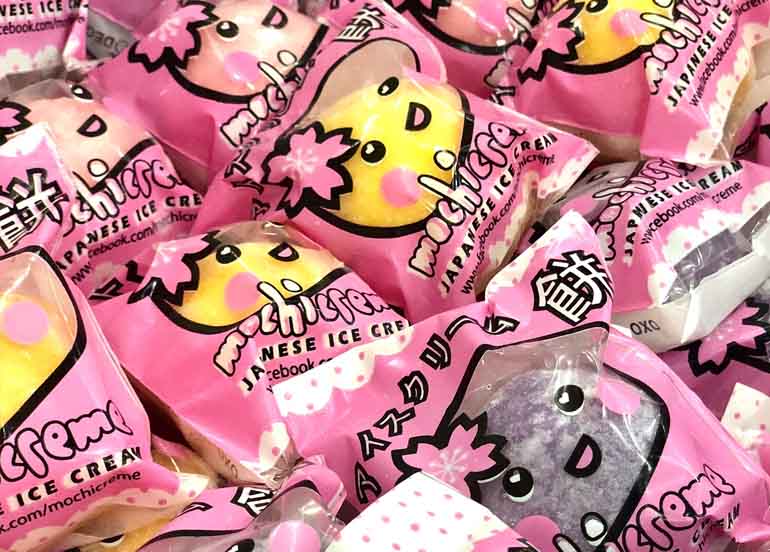 We're curious to taste these mochi bread packs, which contain 12 pieces of ball-shaped bread pieces, available in classic or cheddar flavors.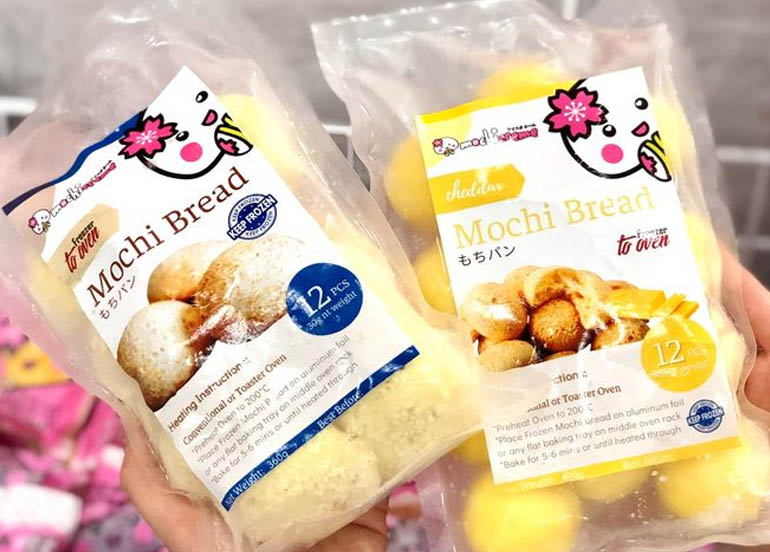 Mochi Creme's ice cream pints are also available in Daiso's freezers. There are over twelve different flavors to choose from, but for the ultimate Japanese snack experience we recommend getting the green tea and azuki red bean pints.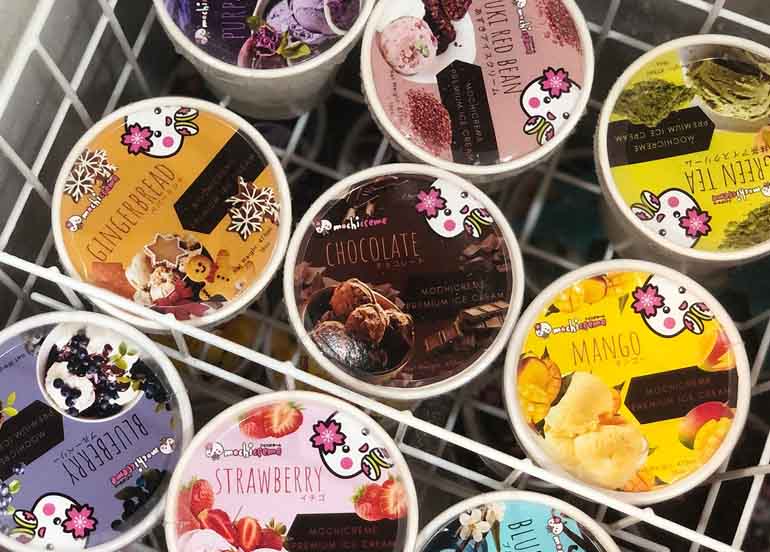 When it comes to frozen food, the Daiso Japan Food Hub holds a lot of ready-to-cook gems like these Wagyupsal beef and wagyu meats.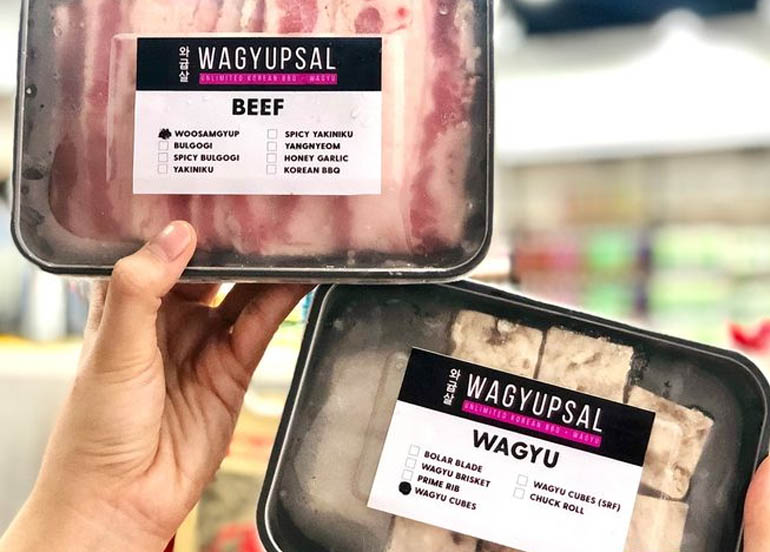 Fishta seafood packs are also available, featuring goodies like scallop meat.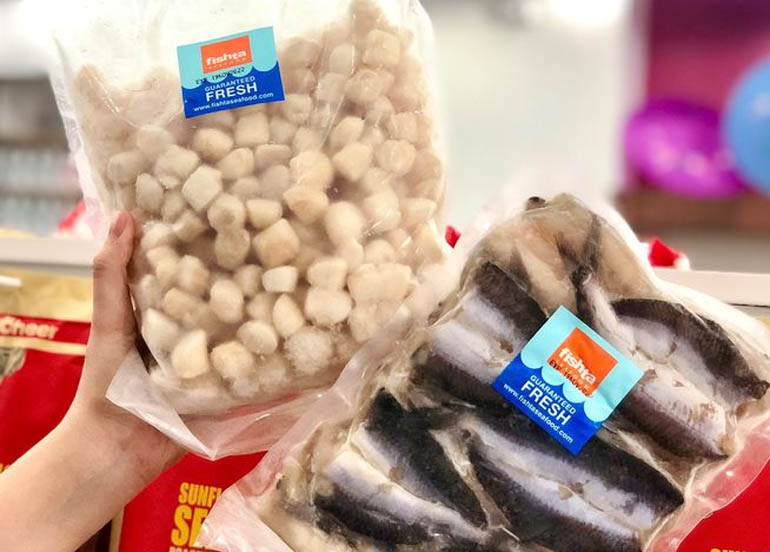 They also have breaded ebi fry tempura available, as well as their very own seafood mix pack which contains 500g of squid, scallops, shrimp, and other shellfish all in one pack.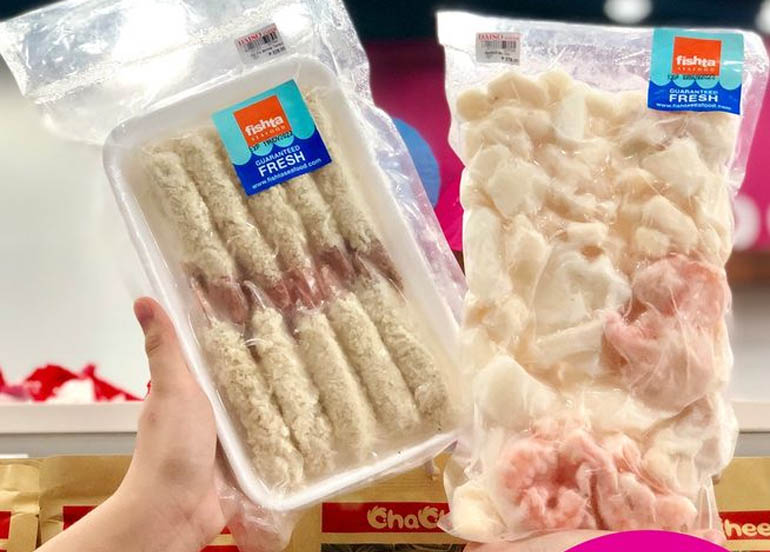 Meanwhile, fans of Japanese bakery Jipan would be delighted to shop at the new Daiso Japan Food Hub since it includes plenty of the brand's bread products on their shelves. They also have Jipan's classic spreads available to pair with!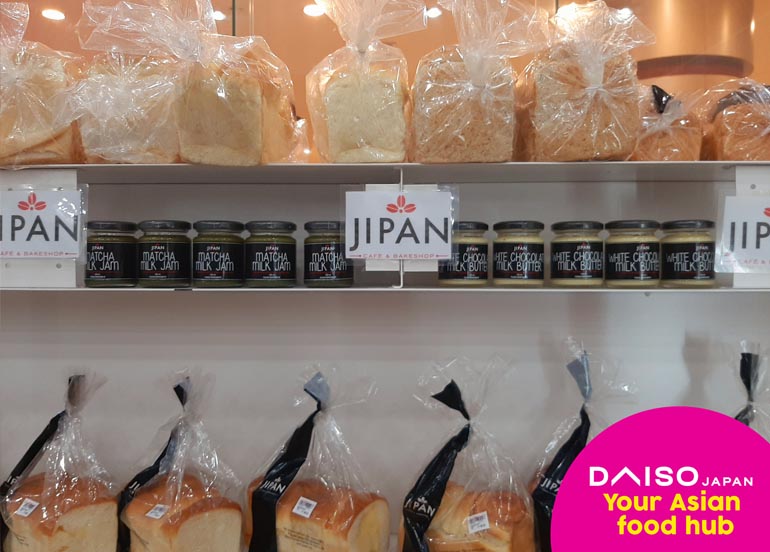 For drink lovers, Daiso Japan Food Hub holds numerous packs of almond milk — two cartons for only ₱88! What a steal!
Aside from that, you can also find traditional Japanese drinks like ramune sodas in different flavors.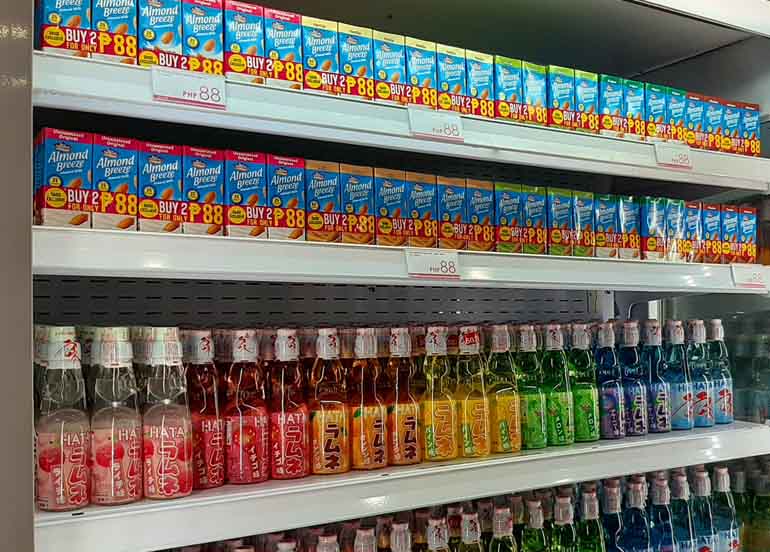 They also have these super cute Kawaii Milktea drinks in strawberry and chocolate variants.
If you're looking for a different kind of drink, Daiso Japan Food Hub has a multitude of coffee packs available to keep you awake during all-nighters.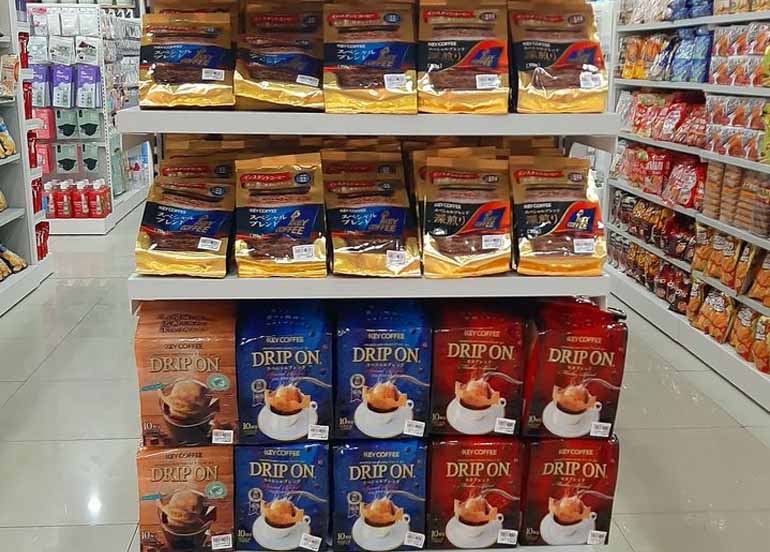 Pair it with a couple of candies and jellybeans…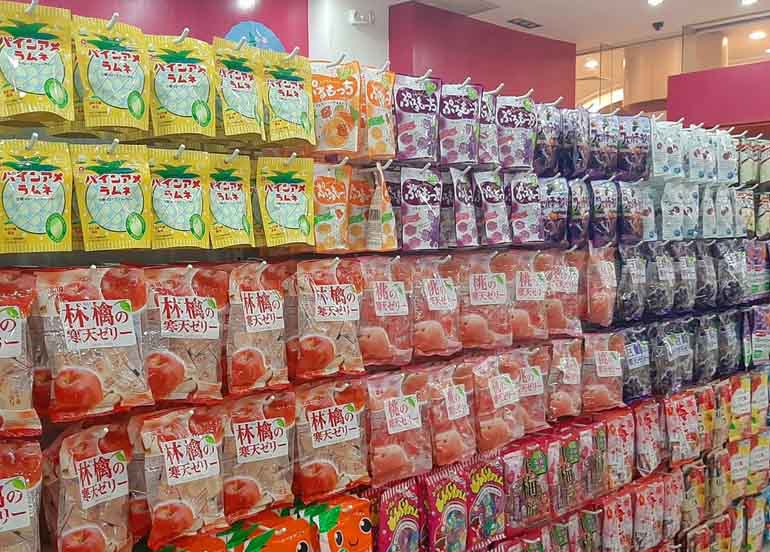 …Or perhaps some chips with exotic flavors?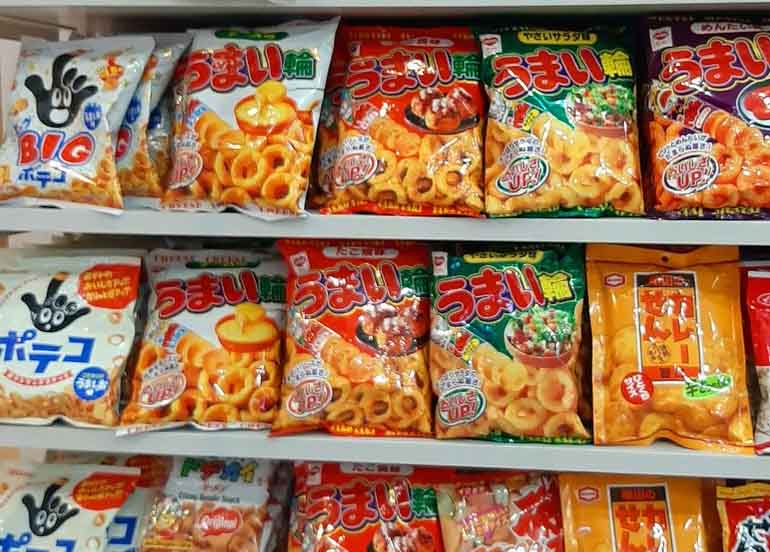 They also have dried goods like this fish snack which comes in different packets and flavors.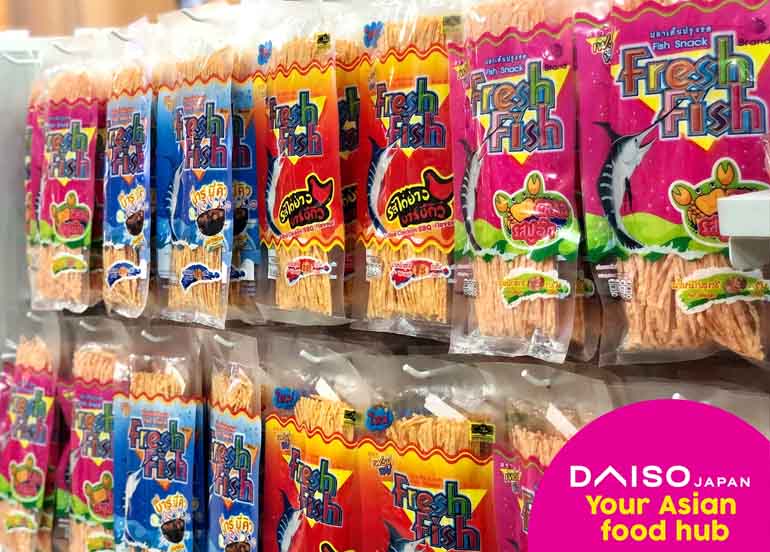 Our trip to Daiso wouldn't be complete without buying some nori (dried seaweed) sheets to munch on!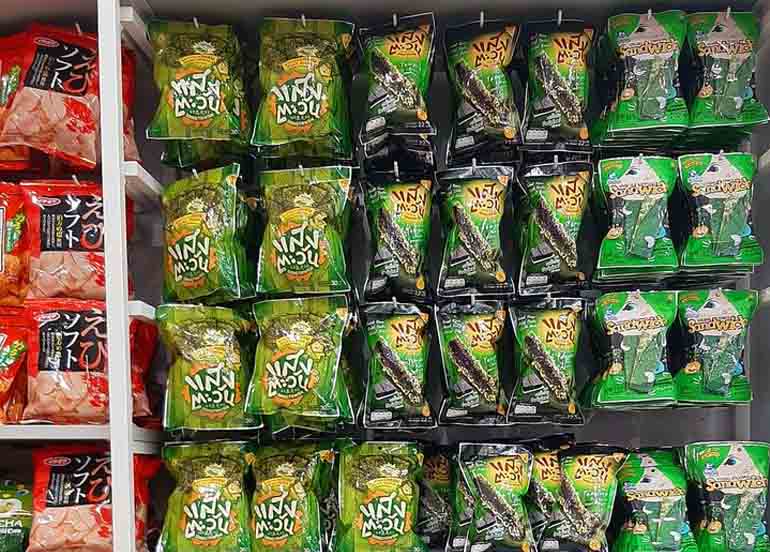 Daiso Japan Food Hub also houses traditional ingredients like mirin (rice wine) and rice vinegar used for dishes like katsudon, sushi, and teriyaki.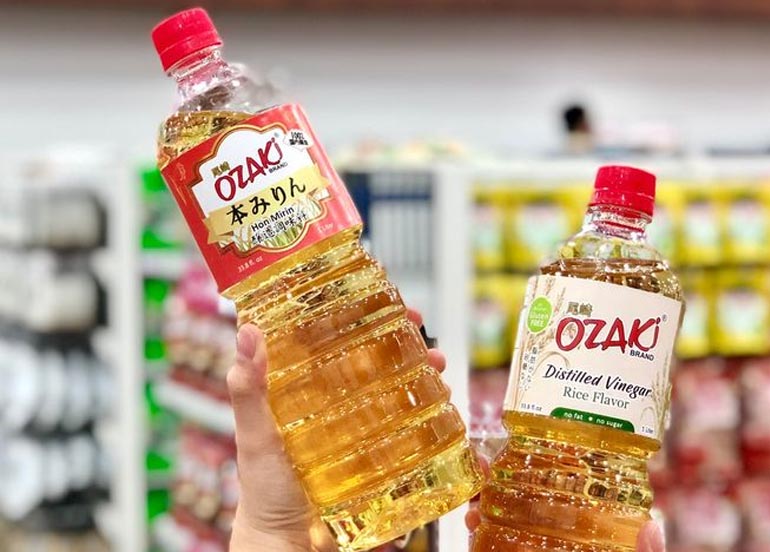 Are you a beginner at using chopsticks? Why not try these special, foolproof pair from Daiso Japan Food Hub?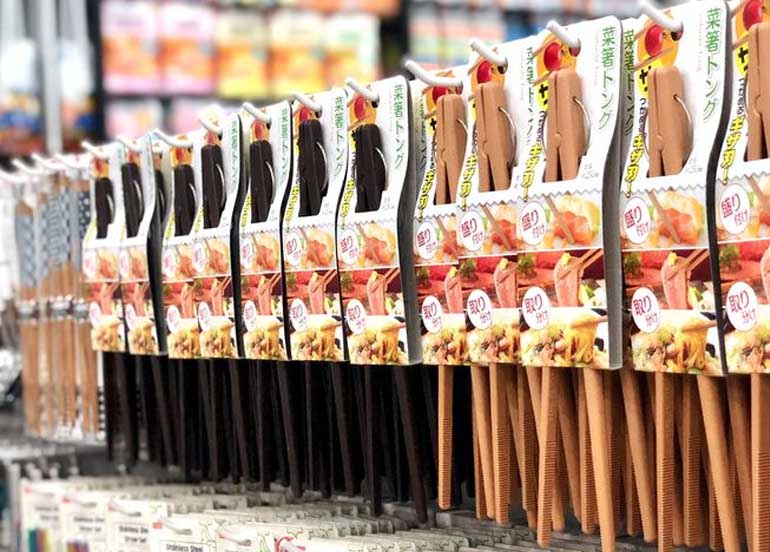 You can also get new kitchenwares from the food hub, including non-stick pots and pans!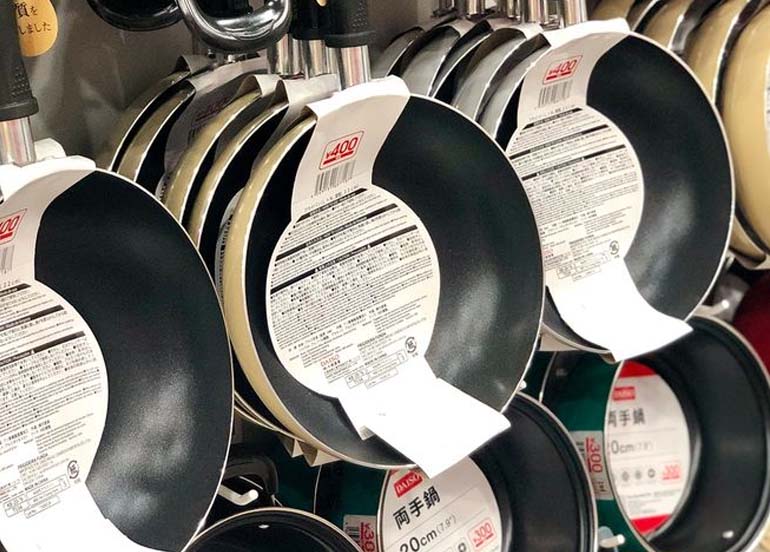 The Daiso Japan Food Hub is now open at the Ground Level of Robinsons Place Magnolia around New Manila, Quezon City.
We know you loved using the Booky app for discovering the newest places in your city. Given these extraordinary times, we want to continue being helpful during the ECQ so check out our updated food delivery guide, restaurants that just reopened, where to shop for groceries online, and more.
Cover image from Daiso Japan PH's Facebook page