Irasshaimase!
Nothing beats the feeling of entering a store filled with Japanese goods — all shelves lined up with essential cooking ingredients like mirin and dashi, the chiller filled with all kinds of canned and bottled beverages you can imagine, and the snack section brimming with sweets featuring classic flavors like chocolate, matcha, and strawberry.
Sometimes there would even be kitchenwares like pans and plates highlighting the Japanese's efficiency and simplicity.
There are numerous Japanese groceries and marts scattered around the Metro Manila, and to make your search easier we listed them down for you! Here are ten Japanese groceries and specialty stores where you can buy takoyaki sauces, tamagoyaki pans, and even special alcoholic beverages like canned chuhai.
Also Read: 11 Stores Where You Can Get Baking Supplies
Takoyaki sauce? Check. Okonomiyaki sauce? Check. Pickled red ginger? Check. Furikake seasoning? CHECK!!! Simply put, New Hatchin Japanese Grocerant has everything you're looking for! What's more, you can avail of their to-go snacks like inarizushi and takoyaki after you're done shopping.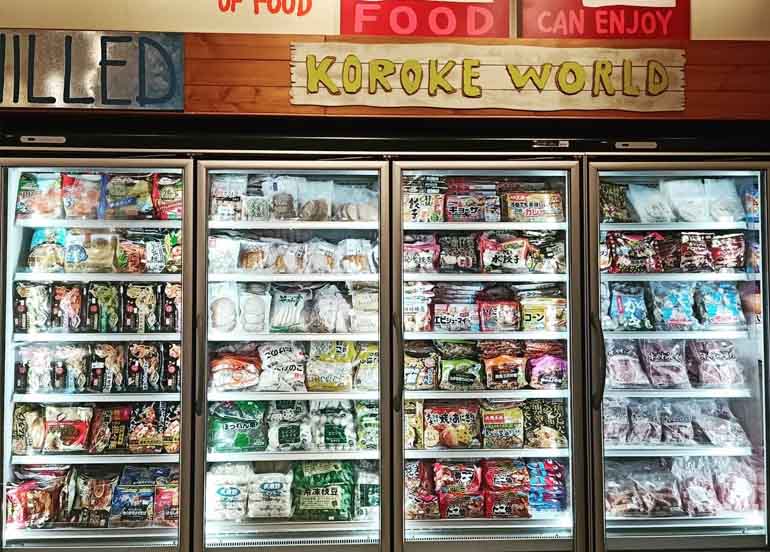 View their website
View their Facebook page
View their Instagram account
With several branches around the Metro, you'll never have trouble finding a Fuji Mart near you! They have the Filipino-favorite Nissin Seafood cup noodles if you need a quick yet filling lunch option.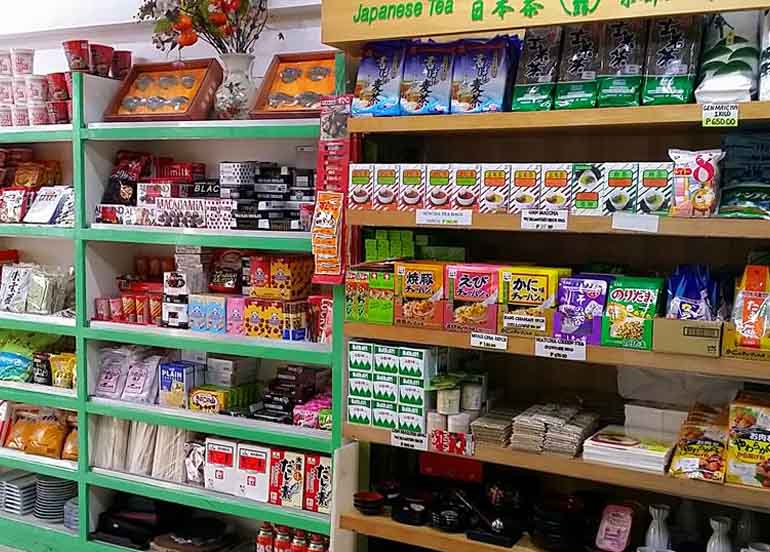 Located at the heart of Greenhills, San Juan, Konbini Store offers our favorite Japanese snacks like Pocky and Kit Kats of all flavors (yes, even matcha). Groceries aside, customers keep on coming back for their hot meals like tonkotsu ramen and gyoza.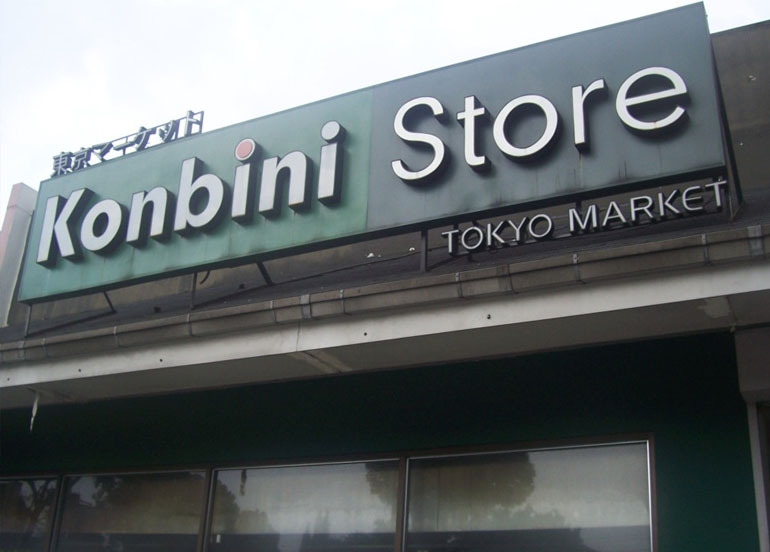 View their Facebook page
View their branches
57 Connecticut St, Greenhills, San Juan
(02) 8722-4263
Toyoda Store is as straightforward as it gets, even offering a classic Japanese snack, the umaibo, on its listing. Just above the store is Washoku Toyoda, an underrated Japanese restaurant that offers teishoku or lunch sets.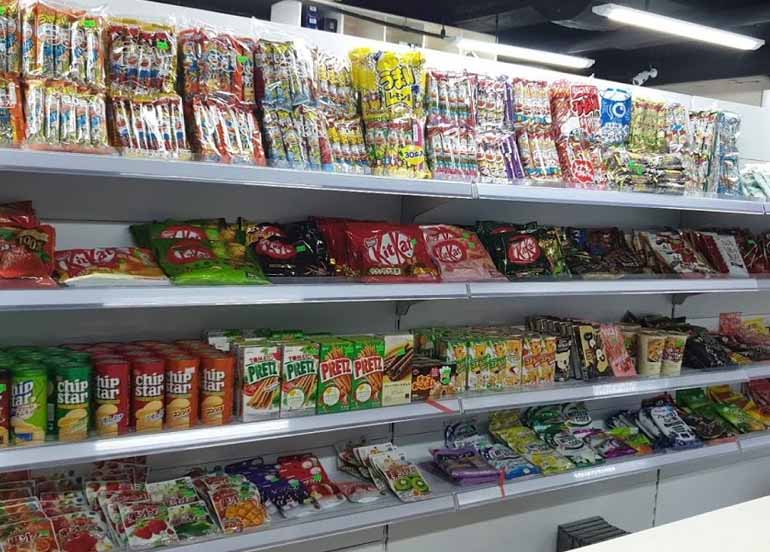 View their website
Unit 1C #8 Missouri Bldg. Greenhills San Juan City 1500
(0918) 964-4588
Yamazaki is a popular grocery and restaurant located right outside the Little Tokyo complex in Makati city. Aside from its Japanese goods, it serves authentic meals like ramen and bento boxes.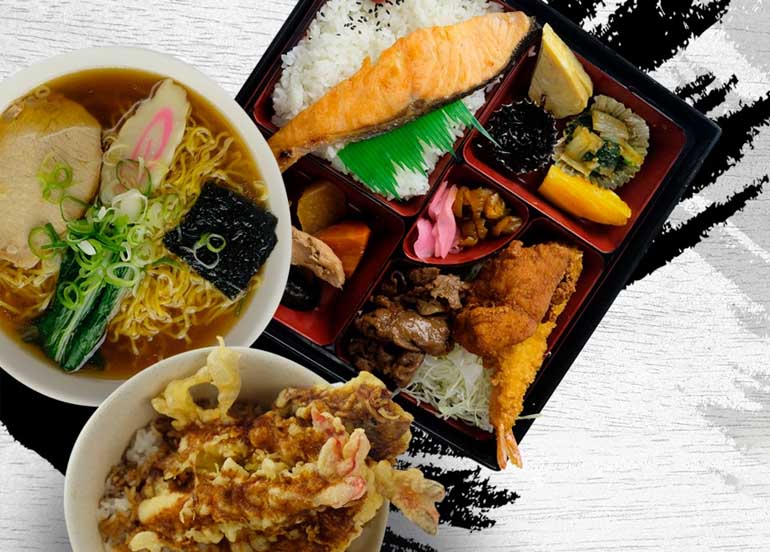 View their Facebook page
Little Tokyo, 2277 Chino Roces Ave, Legazpi Village, Makati
(02) 8893-2163
The next time you're around Cartimar Avenue, drop by Darumaya Japanese Food Center! They have a wide variety of Japanese ingredients, even hard-to-find ones like special sauces or unique chip flavors.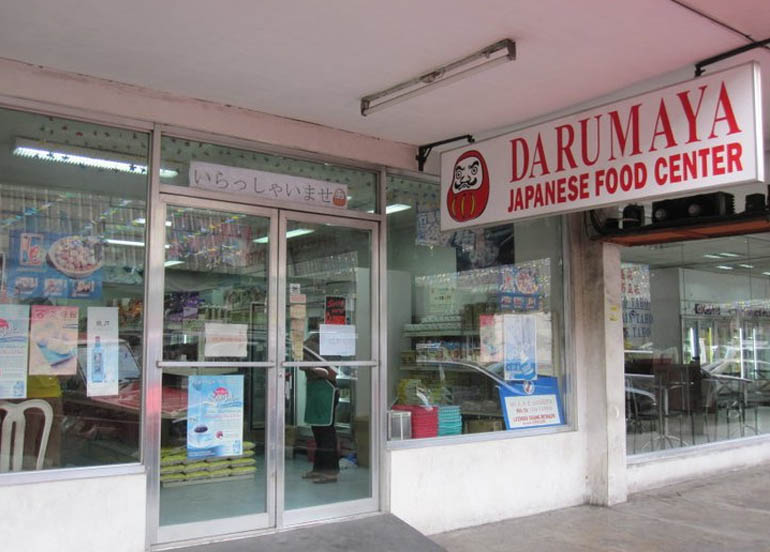 View their Facebook page
Plaza #5, Cartimar Ave, Pasay
(28) 831-0114
A Japanese and Korean grocery store in one, Teppen provides a mix of our favorite Asian products. They also have kimchi and samgyeopsal meats available for purchase.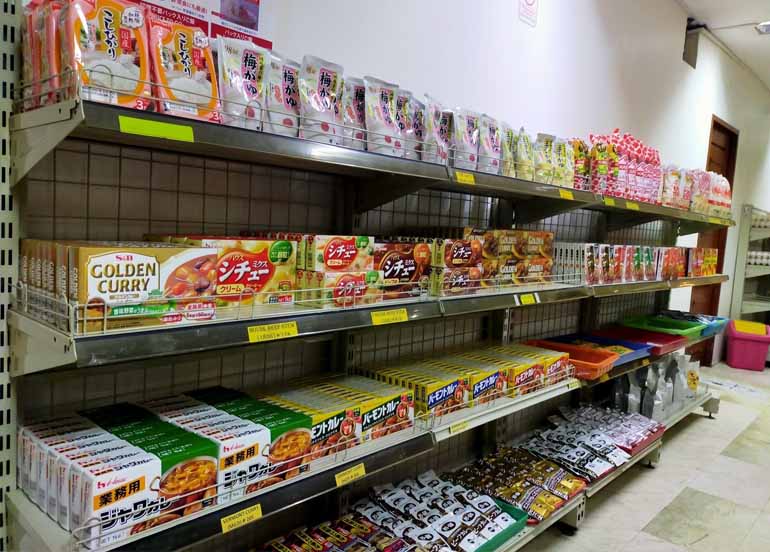 View their Facebook page
V.A. Rufino St, Legazpi Village, Makati, Metro Manila
(0917) 514-8078
Kobeya's selections are for chefs who love cooking Japanese dishes! They are complete with sauces, powders, condiments, and even noodles at your convenience.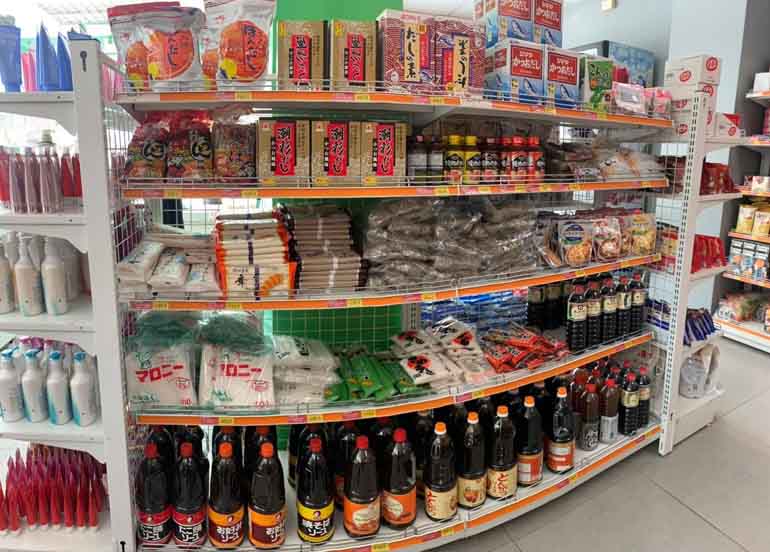 View their Facebook page
st. cor. 1209, Makati Ave, Makati, Metro Manila
(0956) 499-7797
You'll find a variety of Japanese merchandise in their store, but we're really eyeing their kimono goods and accessories! You can buy a complete kimono set at Nishikiken Mart, including the obi, tabi, and even zori.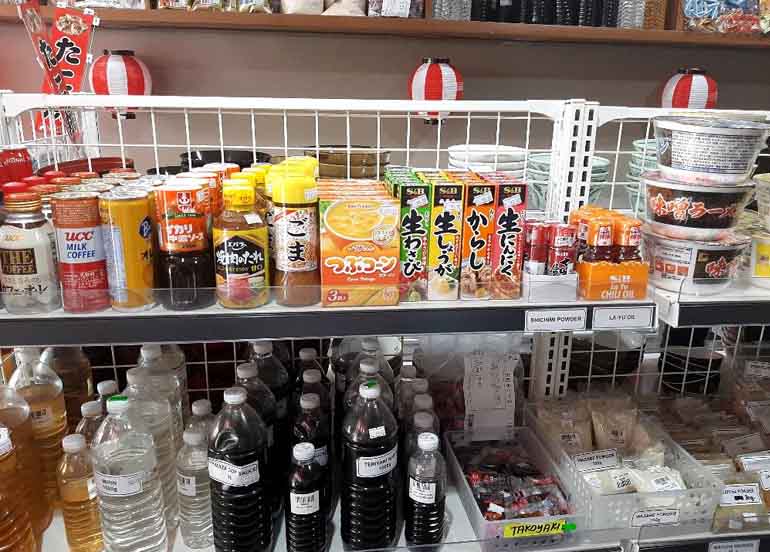 View their website
View their Facebook page
451 G.square Bldg G/F, Barangka Drive BRGY Plainview, 1550 Mandaluyong, Philippines
(0915) 834-3597
Seikyo Japanese Grocery Store
Also located around the Little Tokyo complex in Makati, Seikyo is your number one store when it comes to affordable finds! Their shelves are always full on cup noodles and Japanese alcoholic beverages if you're looking into hoarding grocery items.
Jupiter St Brgy Bel-Air, Makati Ave, Metro Manila
We know you loved using the Booky app for discovering the newest places in your city. Given these extraordinary times, we want to continue being helpful during the ECQ so check out our updated food delivery guide, restaurants that just reopened, where to shop for groceries online, and more.
Cover image from New Hatchin Japanese Grocerant's Facebook page