A new quarantine trend? We're so ready for this!
We love how there are so many types of cake that can easily brighten up our mood. Whether it's cheesecake, fruit cake, butter cake or mousse cake, we simply love them all! Alongside the well-loved Basque Burnt Cheescake, there's one cake that's becoming a crowd favorite and that's Tres Leches Cake, a popular Mexican cake soaked in three kinds of milk, making it super moist, that's topped with whipped cream!
You know what makes a tres leches cake even better? Adding breakfast cereals aka CORNFLAKES. Moist, sweet, creamy and crunchy, get a hold of this wonderful creation with the list of home-based bakers below!
Milkrun is known for their luscious and moist tres leches cakes that come in 3 flavors! Choose from their OG tres leches cake, with an option to add a dash of cinnamon powder, Cereal Milk tres leches cake and Ube tres leches cake. To make your Milkrun experience even better, you may purchase additional Cereal Milk Soak and Cereal Crunch bottles as well!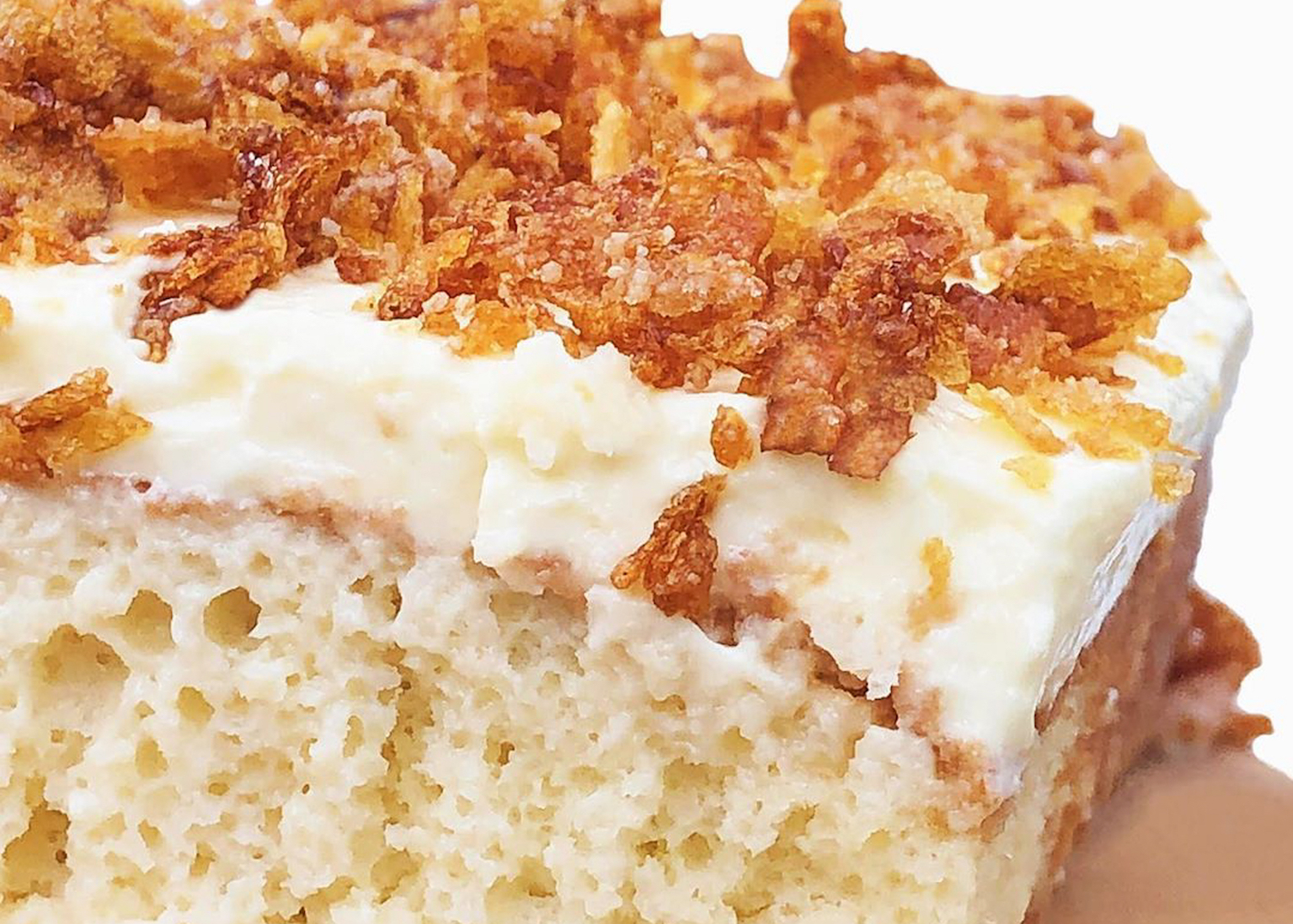 Aside from their Classic tres leches cake, Bakeys also offers Cereal Milk tres leches cake and Strawberry tres leches. If you opt for an on-the-go treat, they have cookies too!
Started with macaroons and tarts, Deluxe Dough now offers Cereal Milk tres leches, a sponge cake soaked in creamy cereal milk topped with their homemade whipped cream and cereal crumble topping. If your orders are worth P1000 and above, they won't charge for delivery fee anymore if you're within Metro Manila!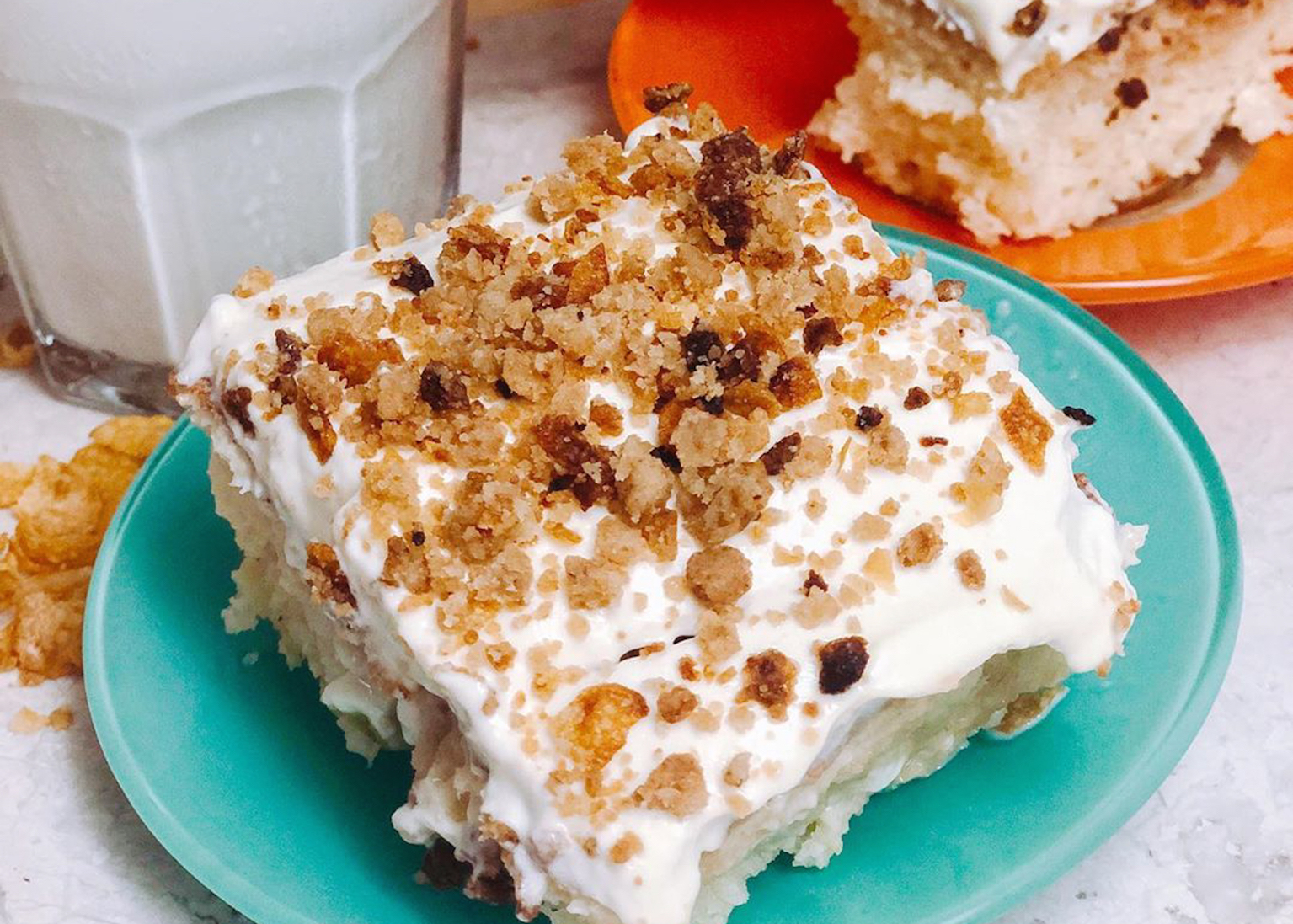 Located in QC, The Red Box Project started off with homemade cookies, brownies and crinkles. Just recently, they added a new item on their menu, Cereal Milk tres leches cake!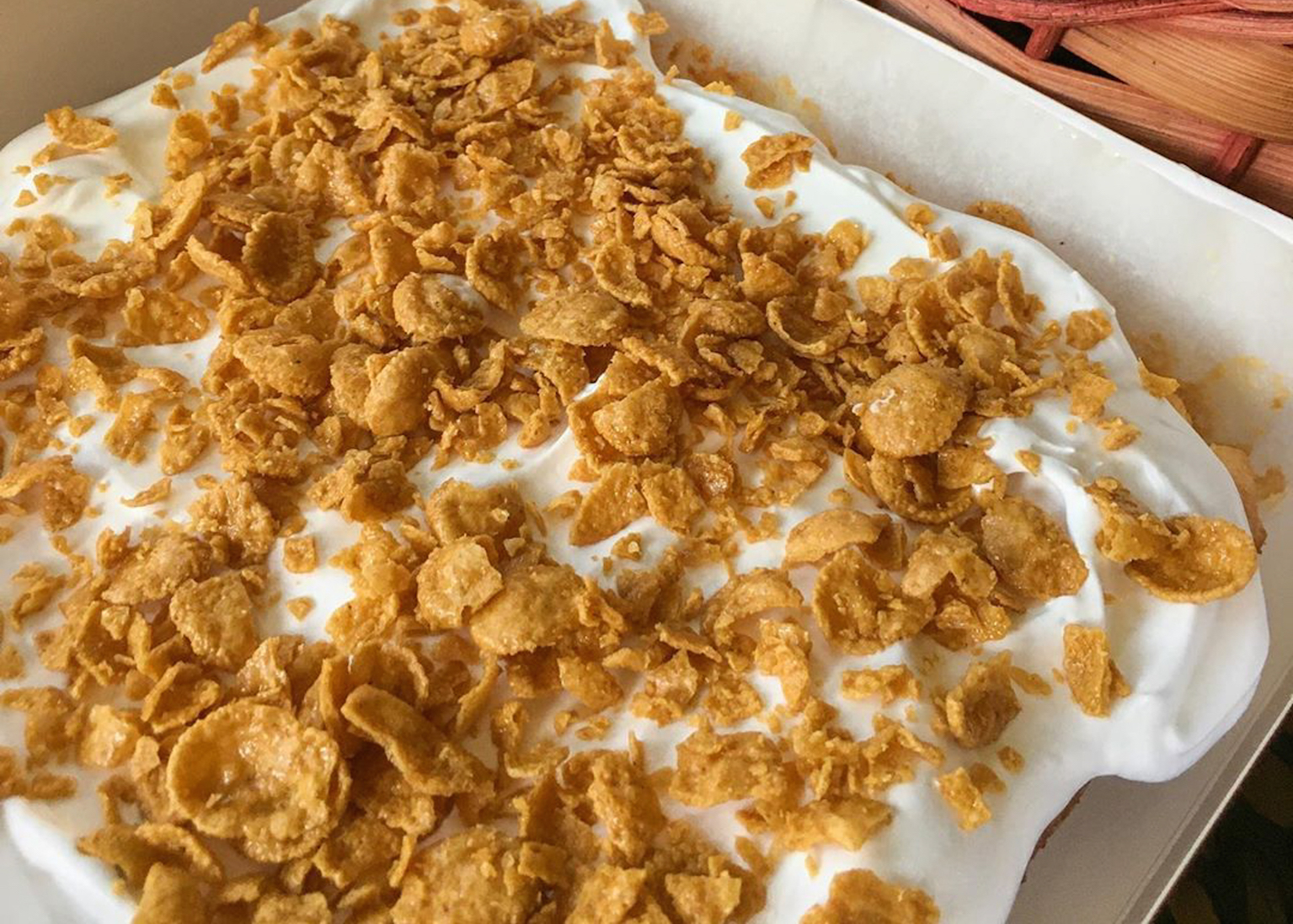 From Sushi Bake to Basque Burnt Cheesecake, Kitcheng PH is ready to join the trend with their Cereal Milk tres leches cake. They may be located at Pampanga, but they'll be able to deliver their treats to Manila very soon!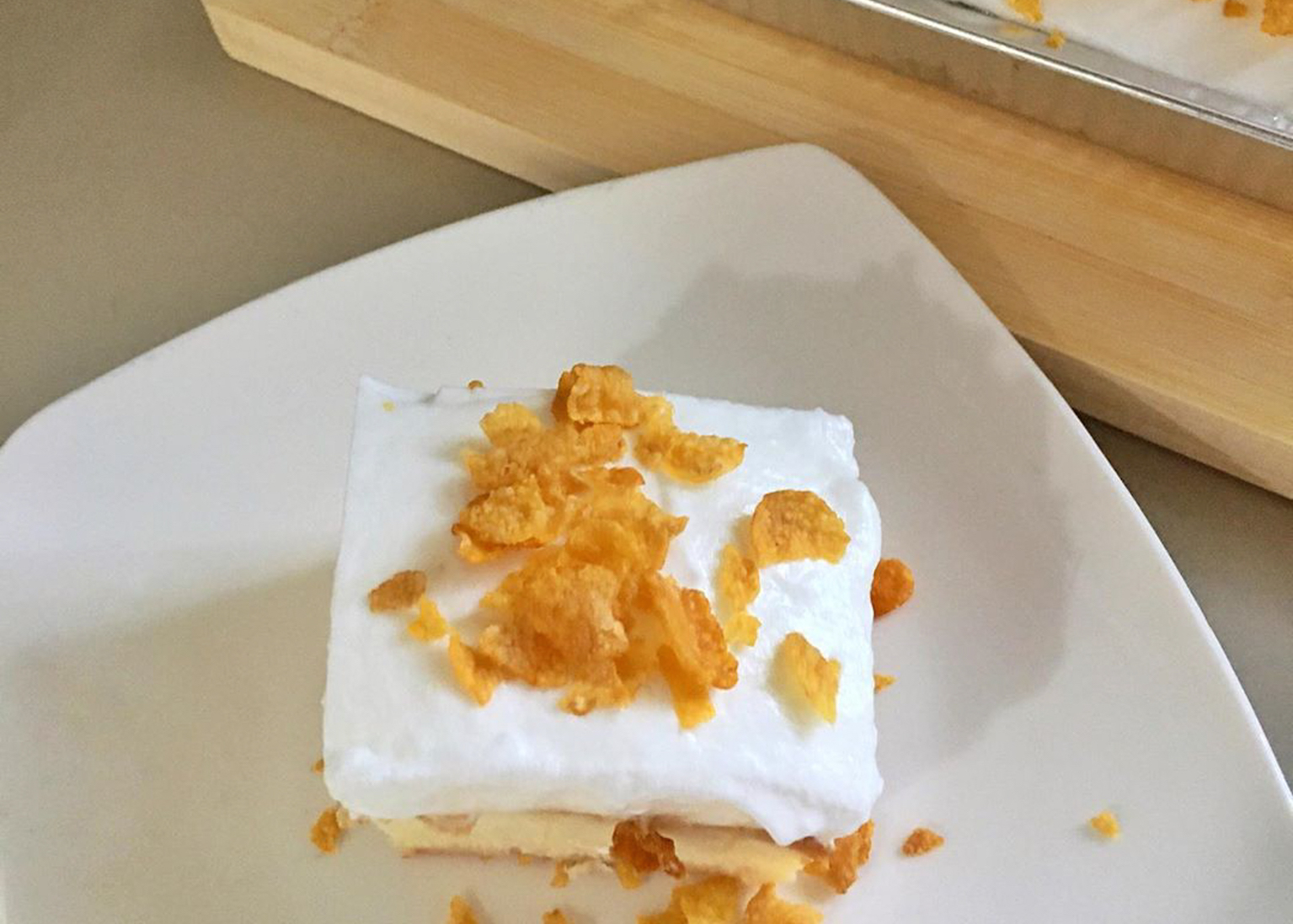 The Sweet Street offers baked goodies like dark chocolate cookies, revel bars and Cereal Milk tres leches cakes. Fun fact, they use biodegradable sugarcane bagasse containers, made from renewable and sustainable raw materials. Talk about sustainability!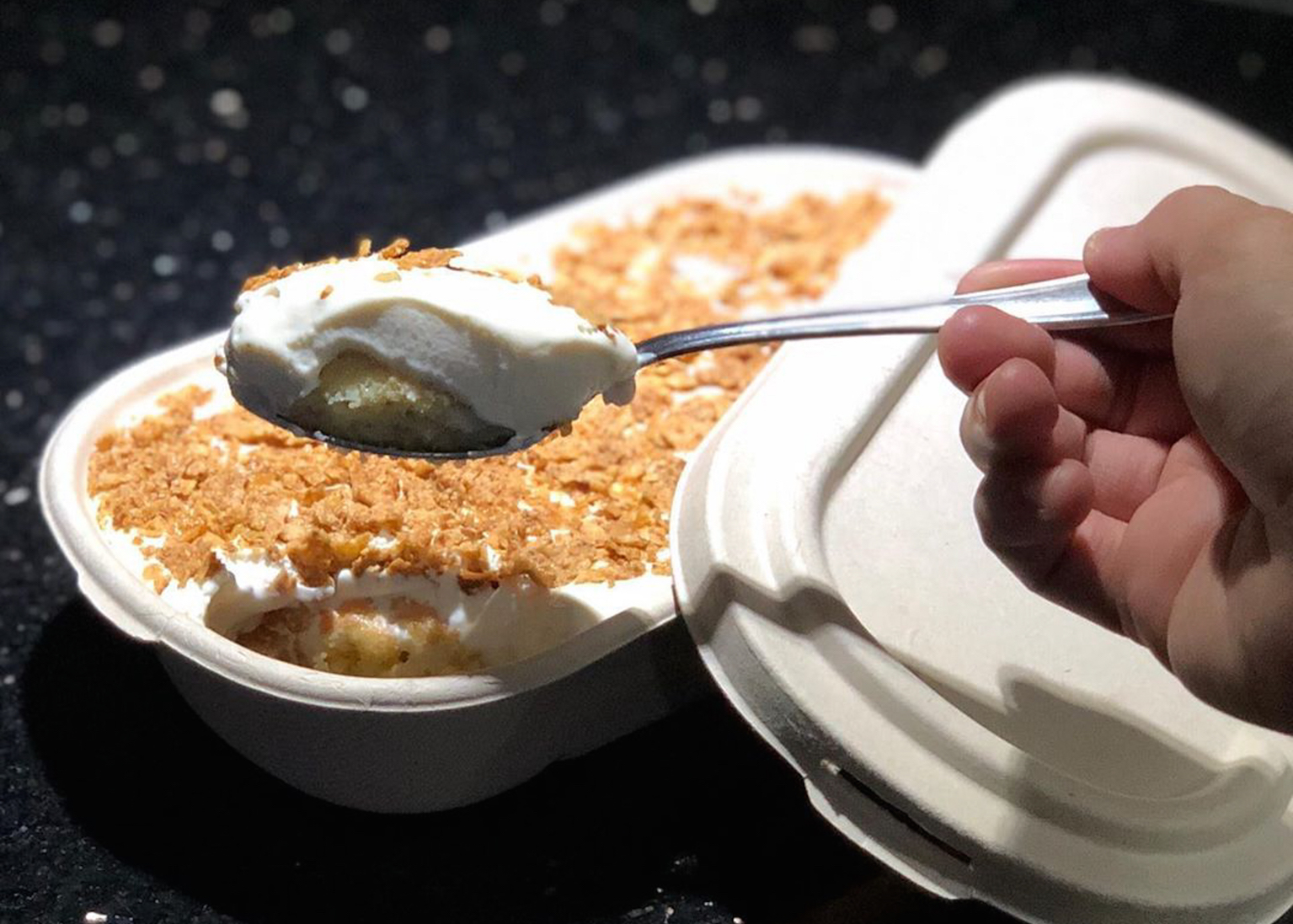 If you're into chocolate cereals, this one's for you. Cucina Luna has a half and half combination of cornflakes and Con Koko Cereales tres leches cake that comes in 2 or 4 layers! Their menu also includes other sweet treats like ube cheese pandesal, Hokkaido milk bread and even savory dishes like baked spaghetti and sous vide wagyu steak.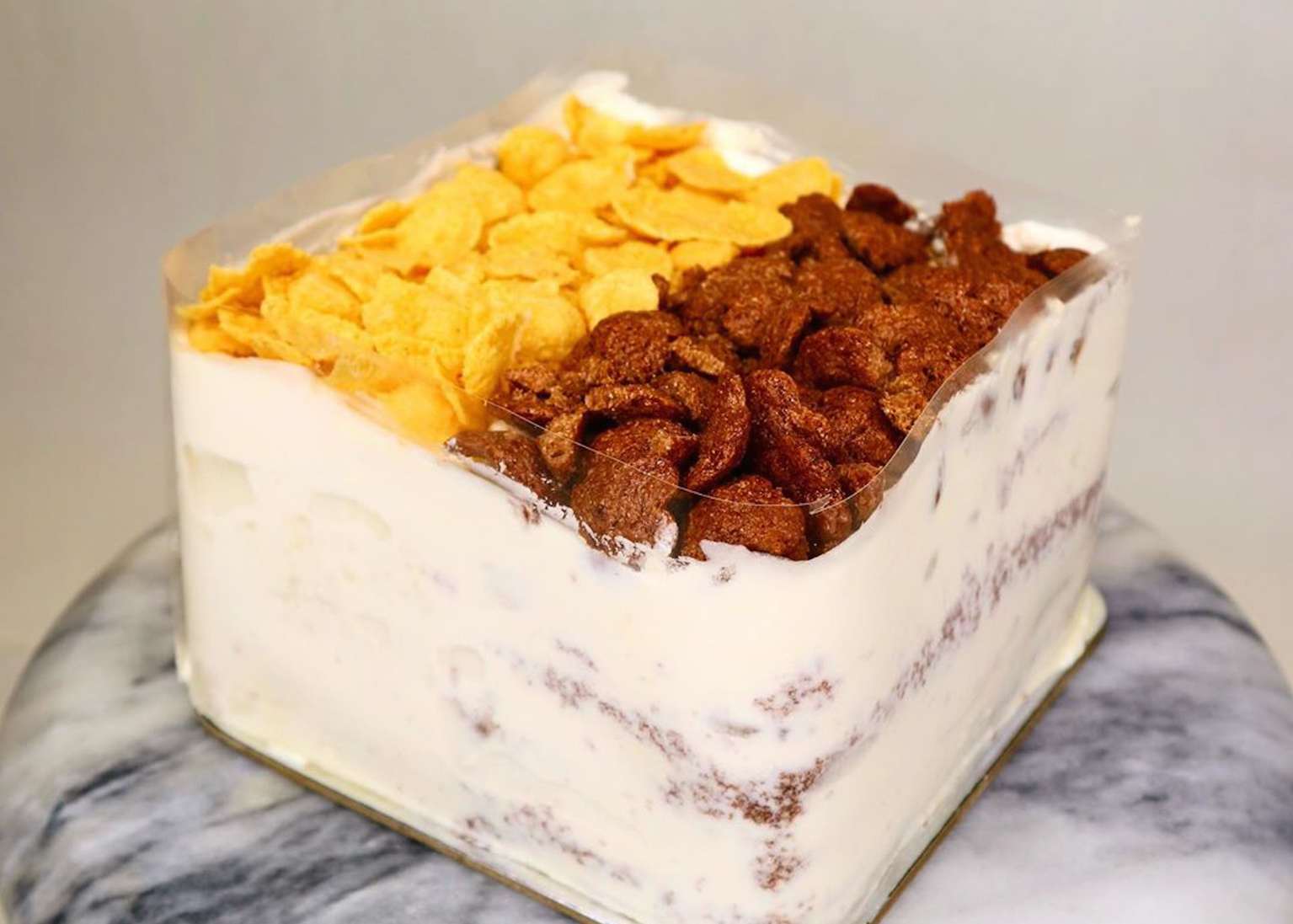 Take your pick from C Kitchen's unique tres leches cake flavors. If you're going for something safe, order their classic tres leches cake. If you want something sweet and different, try their Chocolate tres leches cake and Matcha tres leches cake. And if you want something more flavorful with an added crunch, their Cereal Milk tres leches cake will satisfy your sweet tooth, plus it comes with free cornflakes!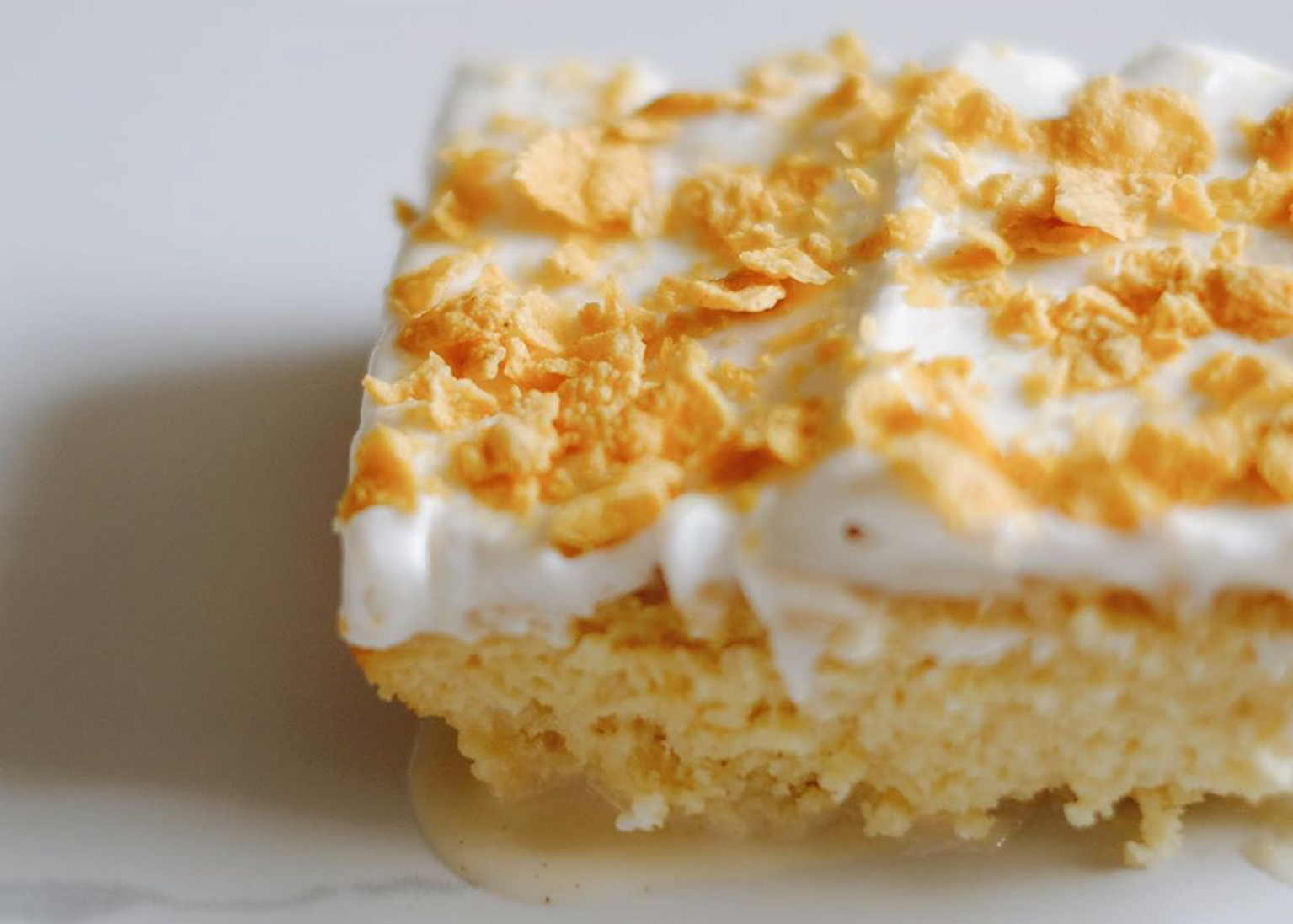 The Pretty Little Baker offers customized cakes for every occassion. They recently launched their new product, Tres Leches Cereal Milk Cake, on their menu which is only available every Saturday and Sunday.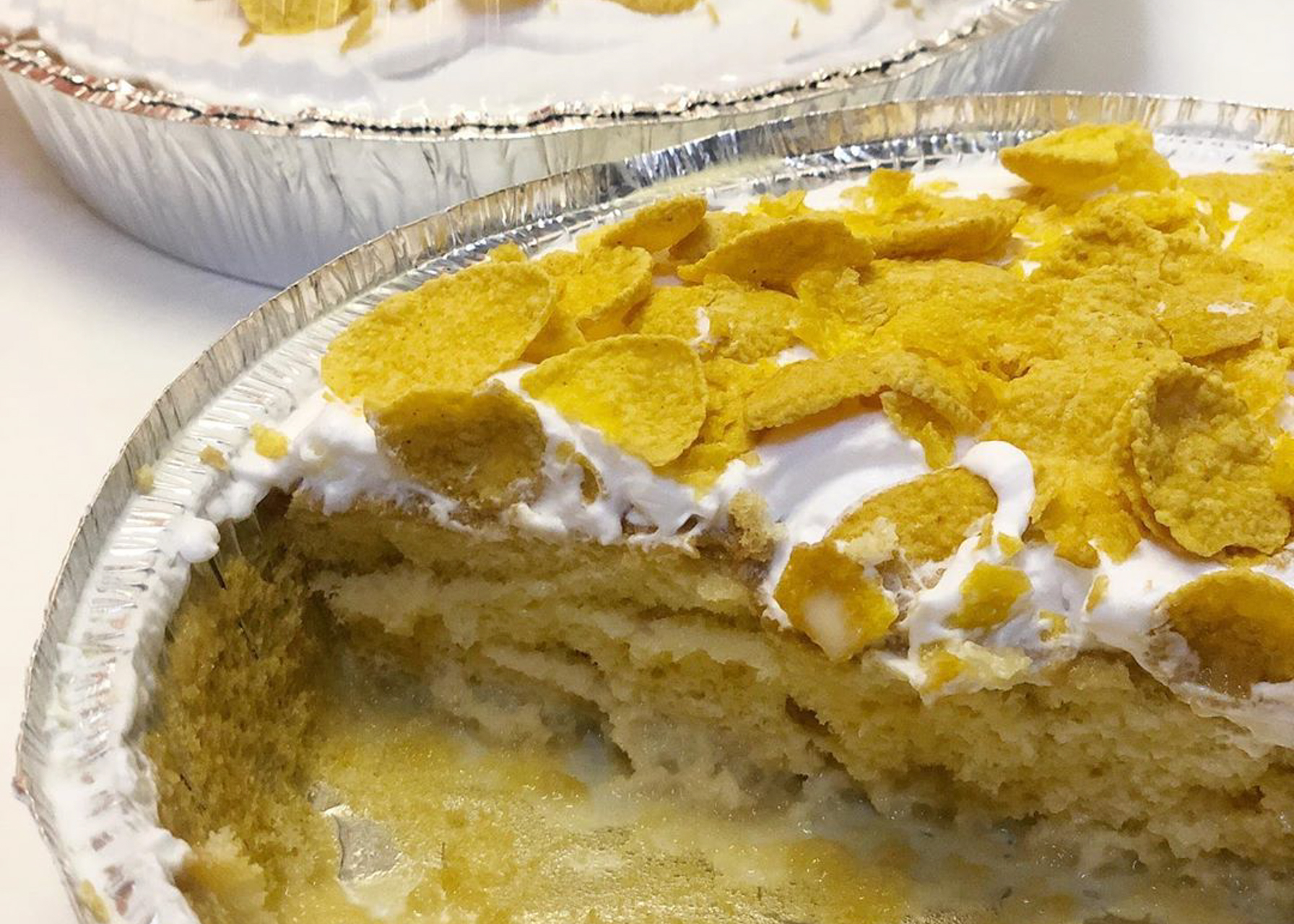 BONUS!
If you want your cake to be extra milky and creamy, CUATRO leches cake exists!
Cravedsome takes pride in their Cuatro Leches cakes. Yes, they use 4 kinds of milk for their sponge cake! Their menu offers 2 variants of cuatro leches cake, Classic and Cereal Milk, that comes in 3 sizes – small, medium and tray.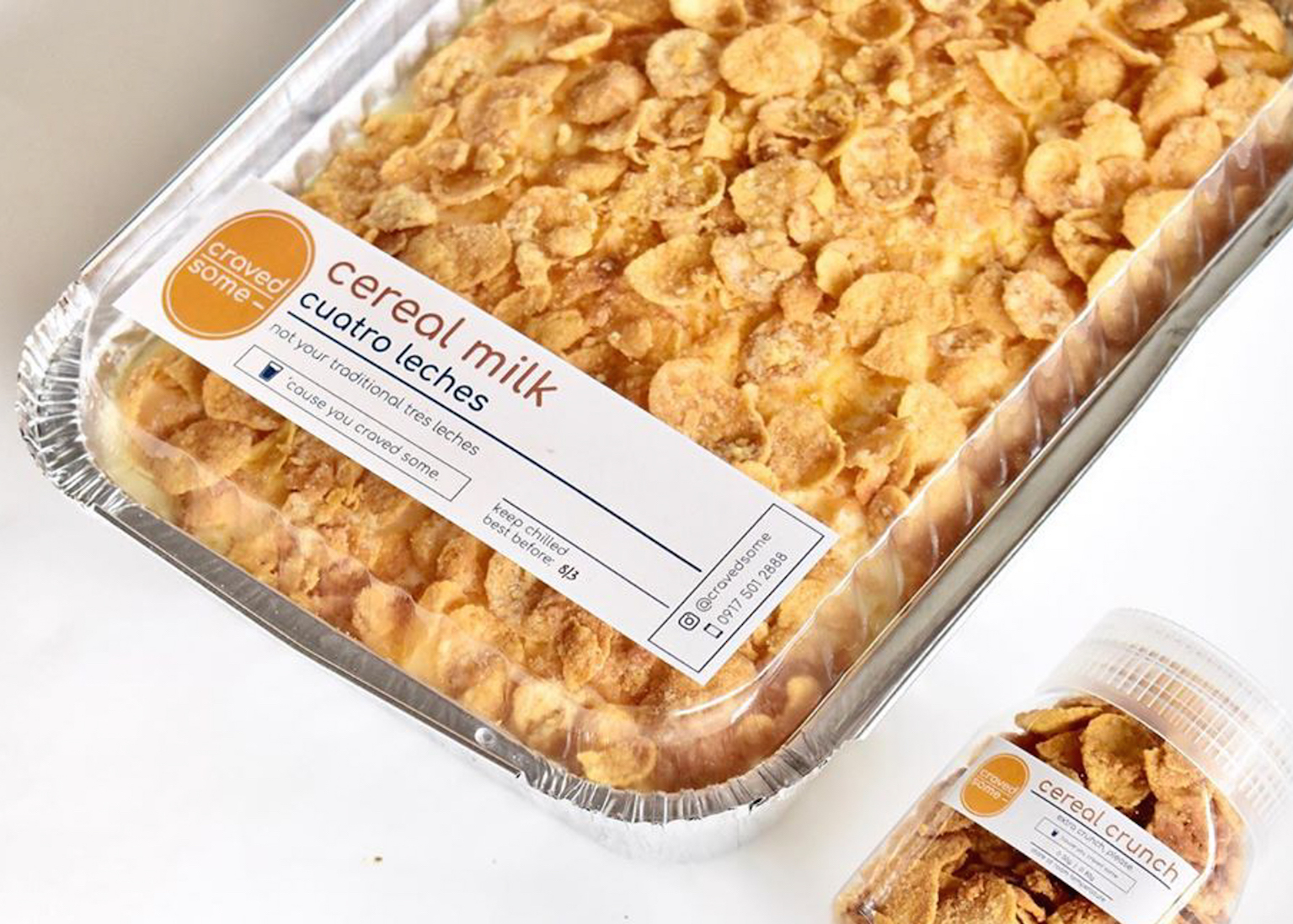 Food by Nadine's Cereal and Milk Cuatro leches cake has 5 kinds of cereal toppings that you can choose from. Take your pick on Milo Cereal, Fruit Loops, Frosted Flakes, Koko Krunch or Honey Stars! Aside from this, they also have Strawberry Cuatro leches and Oreos and Milk Cuatro leches cake.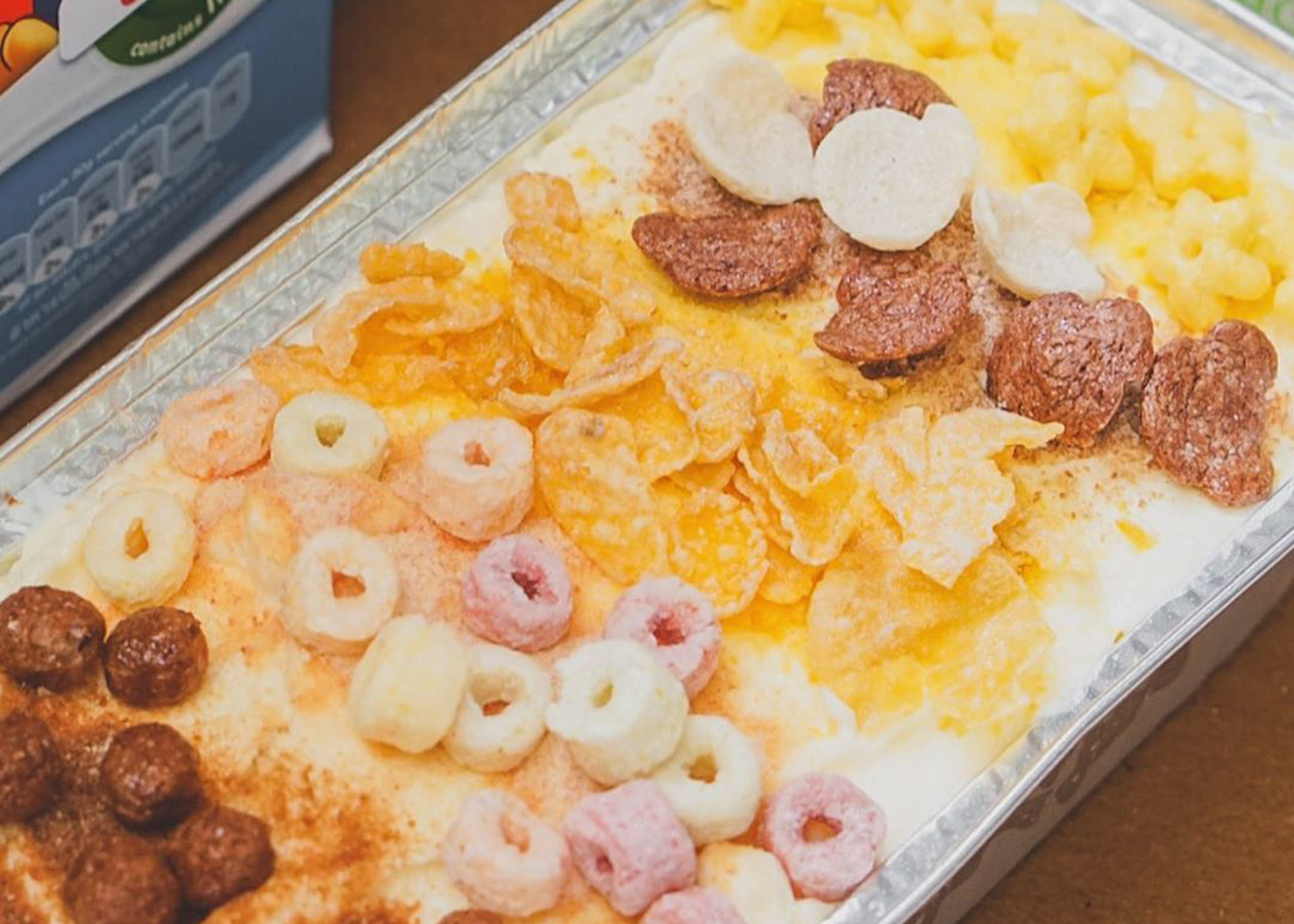 We know you loved using the Booky app for discovering the newest places in your city. Given these extraordinary times, we want to continue being helpful so check out our updated food delivery guide, where to shop for groceries online, and more.