A complete meal in a bowl? Sign me up!
Just like many other Japanese dishes, Donburi is also popular. It's delectable seasoned rice topped with some crispy chicken fillets, garlic chunks, shredded Nori, and stir-fried spinach gives an appealing treat to the taste buds.
Also read: https://booky.ph/blog/japanese-food-delivery-manila/
Among several other Japanese dishes, Donburi comes under the class of rice dishes. Often called "rice bowl", there are several improvised versions of this dish. Katsudon, Oyakodon, and Gyudon are a few of them.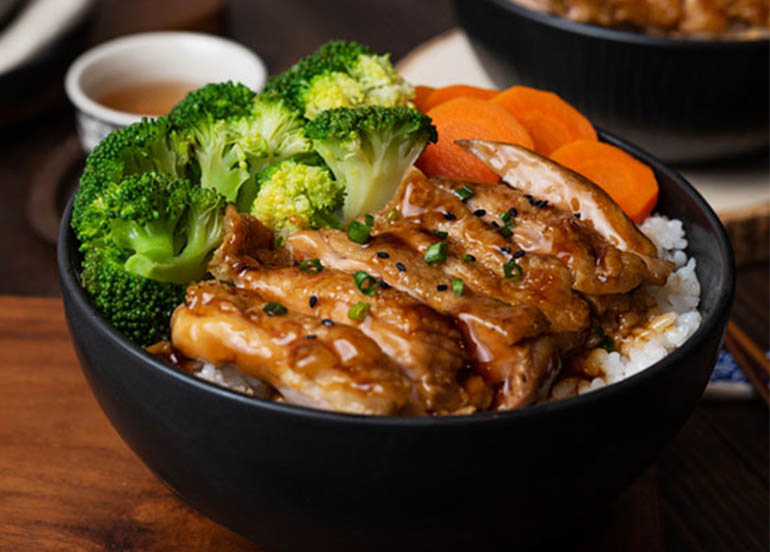 If you must know, making Donburi is not difficult. You can cook it in a single pan or a rice cooker, most of the ingredients are basic and easily available in any grocery store, and it just takes around 30 minutes to prepare the whole dish.
In the end, you will get a scrumptious bowl of rice with a dash of flavor and textures. If you want to make your own, check the recipe below: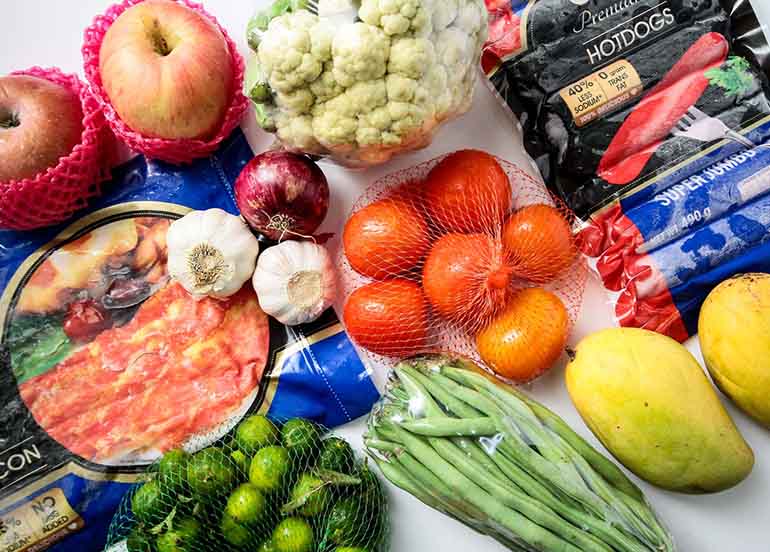 Ingredients:
1 tbsp. of cooking oil
9 garlic cloves
10 ounces of spinach (washed)
salt
1/2 tsp. sesame oil
1/2 tsp rice vinegar
2 skinned chicken breasts
1/4 tsp./1 ml mayonnaise
1/4 cup sake
1/4 cup dashi or water, chicken/vegetable stock
1/4 cup soy sauce
2 tbsp. mirin
cornstarch paste (1 tbsp. water + 1/2 tbsp. cornstarch)
1 tbsp. unsalted butter
6 cups fully cooked rice (preferably short-grain)
Nori (optional)
4 egg yolks (optional)
thinly sliced scallions (optional)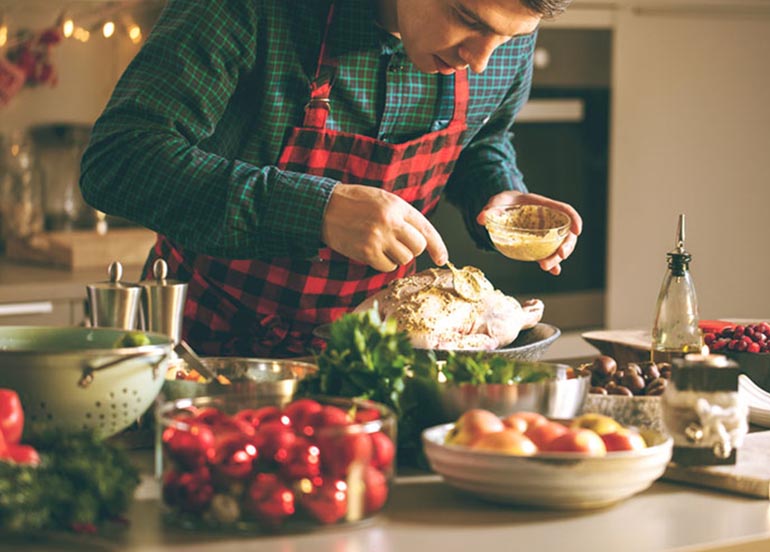 Preparation:
1. Stir-Fry Garlic
In an iron pan, add garlic cloves, and fry them until they turn golden brown. Once finished, transfer the cloves to a small bowl.
2. Stir-Fry Spinach
In skillet on medium flame, fry the spinach with some oil until the water released by the spinach evaporates completely. Then, add the remaining chopped garlic and cook for a few more minutes.
Season the spinach with salt, sesame oil, and vinegar then, once finished, transfer in spearate bowl.
3. Marinating and Frying Chicken
Note: If you're using mayonnaise, spread a thin layer of it on the skin of the chicken.
First, marinate the chicken pieces with salt and leave 5-10 minutes. Then, in the skillet where you cooked the spinach, over medium flame, cook the chicken pieces in some oil.
Reminder: Put the chicken skin side down for golden brown, crispy chicken skin.
Flip the chicken to the other side once the first side is cooked. Cook until tender with the chicken skin crispy and the chicken meat, moist and once finished, transfer the chicken to a separate bowl.
4. Sauce Preparation
In the same skillet where you cooked the chicken, on low heat, add sake and scrape the bottom of the skillet. Once you can smell the alcohol, add soy sauce, dashi, mirin, and the rest of the garlic cloves.
Allow the sauce to come a boil then add the cornstarch paste. Keep stirring until the sauce thickens a bit. Then, you may add the butter if you want.
5. Assembly.
If you are using chicken breast, slice the fillets into 1/4 inch wide slices. Then in a bowl, begin assembling.
First, put 1 1/2 cup of rice then top with nori, chicken slices, the sauce, the spinach, an egg yolk, and scallions.
Et voila, you're done! Don't forget that it's best assembled right before eating.
A really simple recipe that even beginners can try, this homemade bowl of hearty Donburi is no doubt a delicious, healthy, and comforting bowl of food that has its own place in our hearts.
By Myrah Abrar
Looking to complete your Japanese food feast? Check out My Sushi or the Booky App for our updated food delivery guide, restaurants that just reopened, where to shop for groceries online, and more.