Annyeong hase-YUM!
First, there was Ube Cheese Pandesal. Then came the Sushi Bake and Basque Burnt Cheesecake craze. The food scene is full of new and exciting trends and oh my my my there's a new trending dish that deserves to be in the spotlight – Baked Samgyup, a layer of pork or beef belly slices resting on a bed of kimchi rice, with a unique cheese sauce on top that's baked to perfection!
Since we won't be able to travel anytime soon, why not bring the flavors of Korea at the comfort of your home with a tray of Baked Samgyup! Here's a helpful list of online local businesses who offer this unique baked treat on their menu.
The Baked Samgyup offers a play of flavors in a 7 inch pan. For P450, it consists of kimchi rice, cheese, samgyup and 2 free nori sheets. You may add extra nori sheets (P40/pack) and kimchi (P70/250g) as well.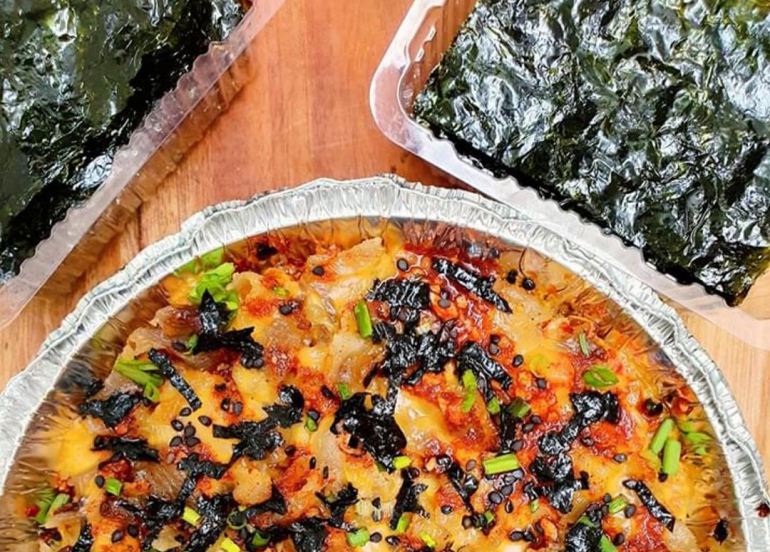 Located in Paco, Manila, Bakedyeopsal's baked samgyup is made with kimchi rice, quality pork samgyup cuts, egg strips, their very own secret cheesy sauce, topped with nori flakes, roasted sesame and leaks. Their menu consists of 3 sizes – solo, mini and party.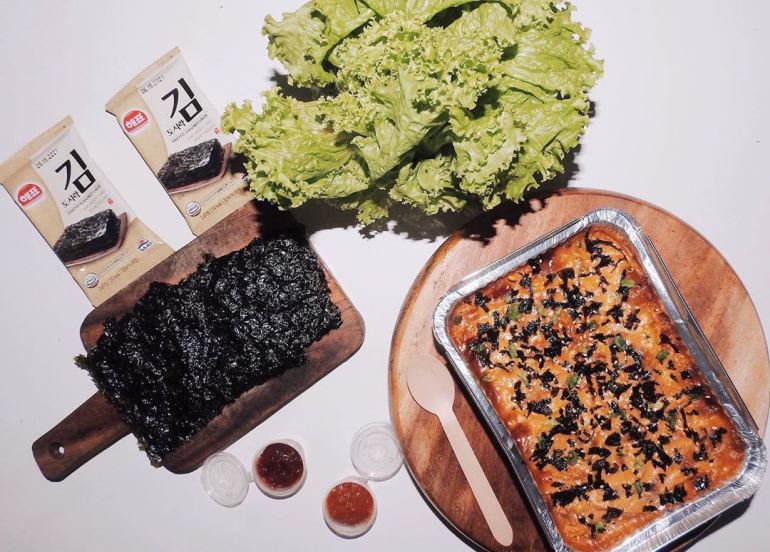 Baked Samgyup by R & M lets you customize your baked samgyup! First, you can choose from pork or beef for your protein. Then, you have 3 options for your rice – kimchi rice or chicken and corn rice.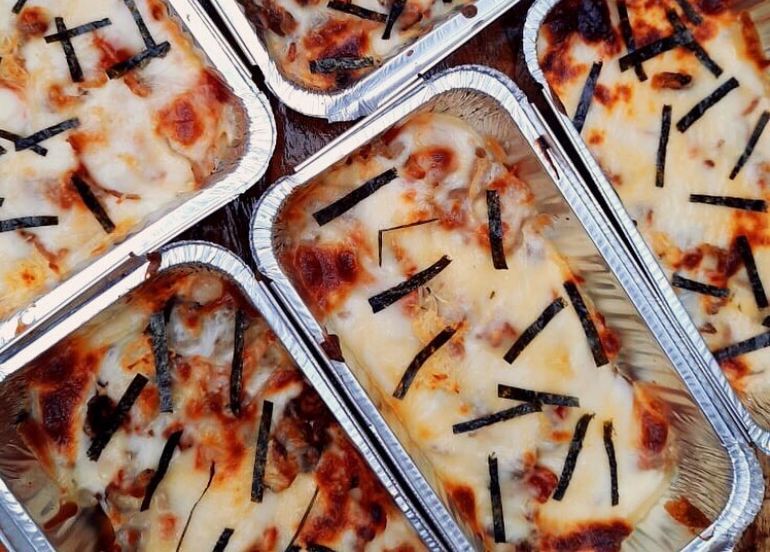 For P389, each set of Phase Two's baked samgyup tray comes with 2 sides (kimchi and pickled cucumbers), nori sheets and lettuce. They also recently added K-Burrito on their menu.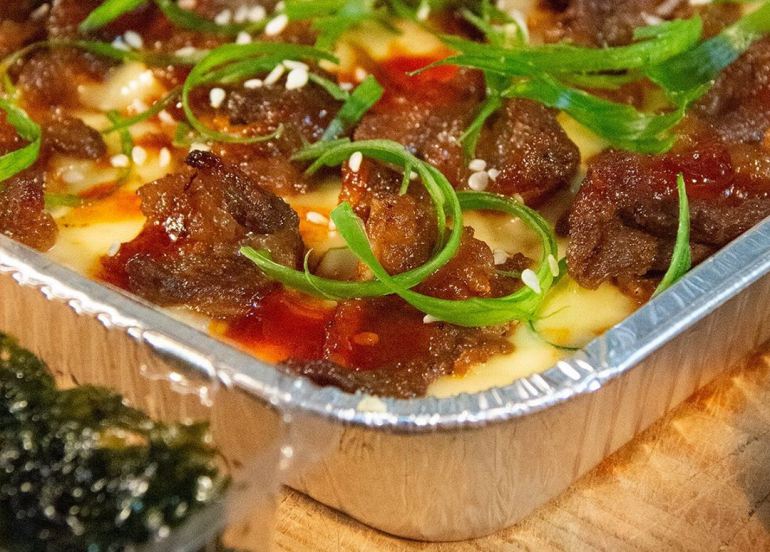 Have a taste of Seoul at home with Tasteful Korean's baked samgyup, flavorful layers of kimchi fried rice, cheese, beef bulgogi and more cheese! One tray costs P480 (good for 2 to 3 pax) that comes with 2 small packs of nori.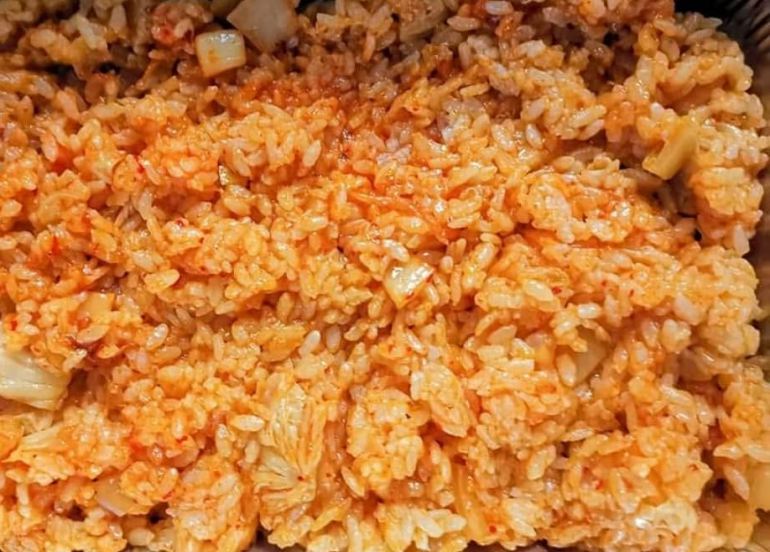 What makes Woosarap MNL's baked samgyup unique? They use USDA beef that's been marinated and torched! Not only that, they use a special Korean cheese sauce that's poured over their rice. Each tray is good for 4 to 5 pax with 2 nori packs – all for P450.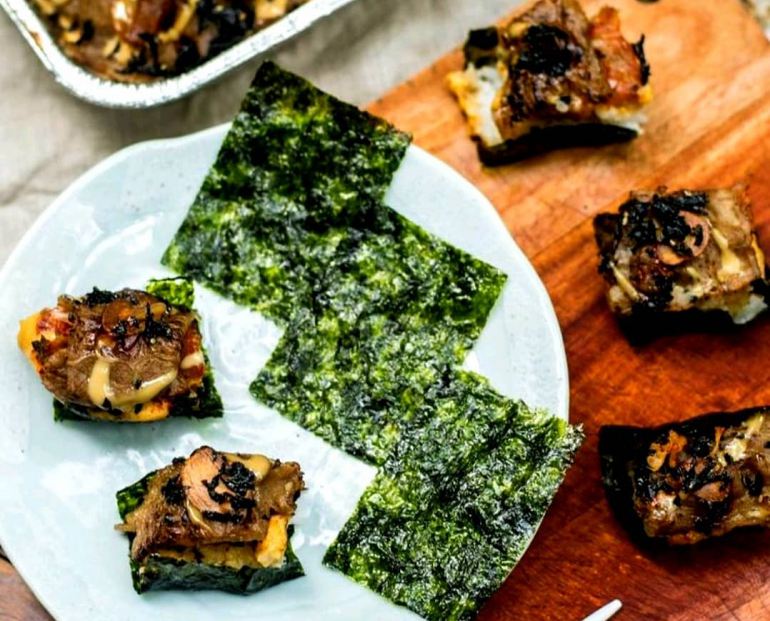 BTS is here to make our hearts (and tummies) happy! This QC based business offers beef bulgogi on kimchi rice that's topped off with cheese sauce. They offer 2 sizes that you can choose from – BTS DUO (good for 1 to 2 pax) or BTS ARMY (good for 6 to 8 pax). We STAN!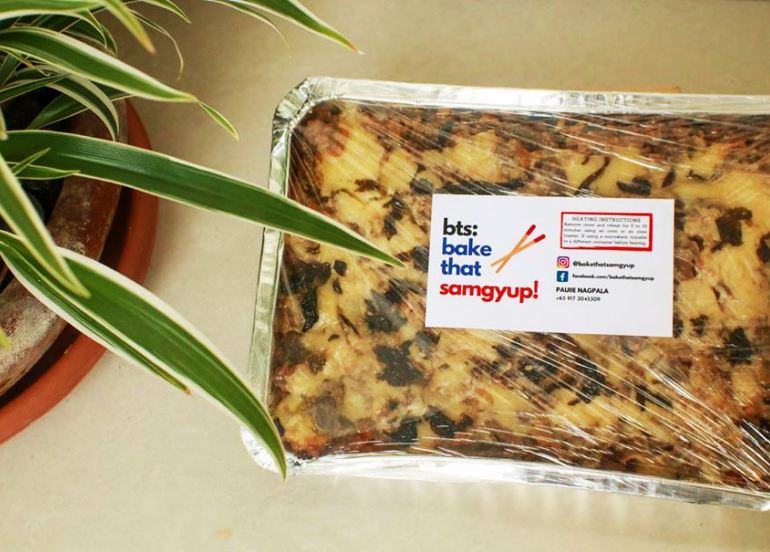 The Saturn Street offers home cooked meals and baked goodies for every occasion. They recently launched their Baked Samgyupsal tray that comes with a fresh lettuce pack for the complete samgyup experience.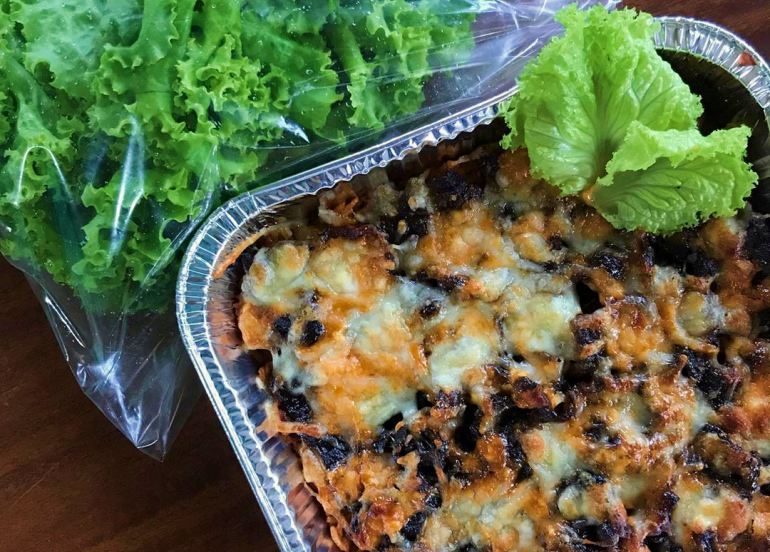 Located in Imus, Cavite, Baked offers a wide array of baked trays like Baked California Maki, Kani-Bacon Sushi, Pork Teriyaki and Korean-style Fire Beef. They recently introduced their Cheesy Baked Tteokbokki, paired perfectly with their Baked Samgyup!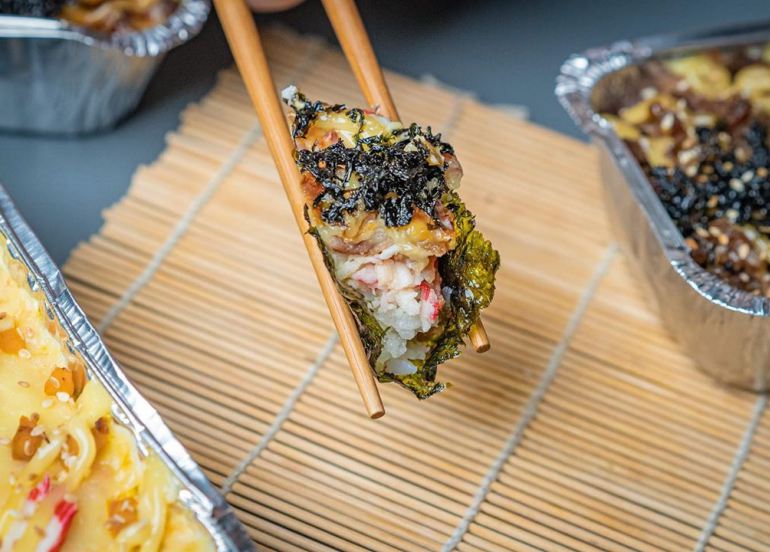 Aside from wings and nuggets, Somethingsomething! added Baked Somegyupsal in their menu. For your meat, you may choose from woo samgyupsal or pork samgyupsal, then choose either kimchi rice or chicken and corn rice for your base.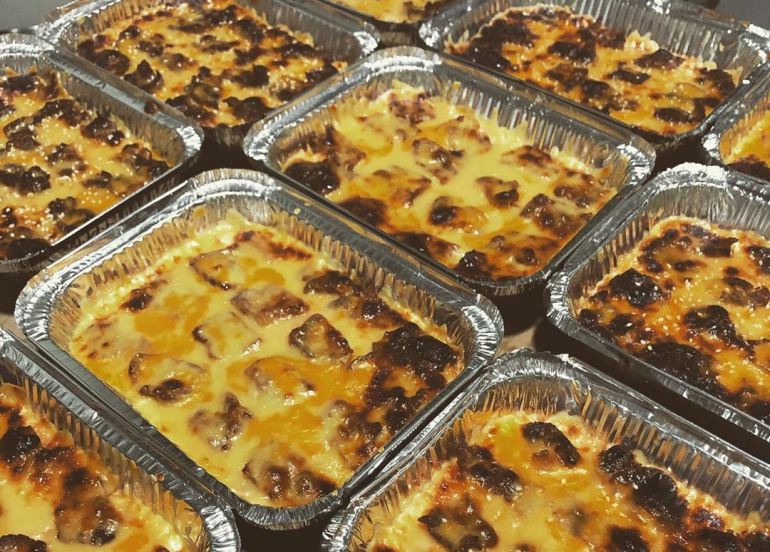 What's inside Malinao Kitchen's Cheesy Samgyup Bake? Kimchi rice at the bottom, pork or beef, a generous amount of their special cheese sauce and red sauce, and a sprinkle of kimnori and sesame seeds!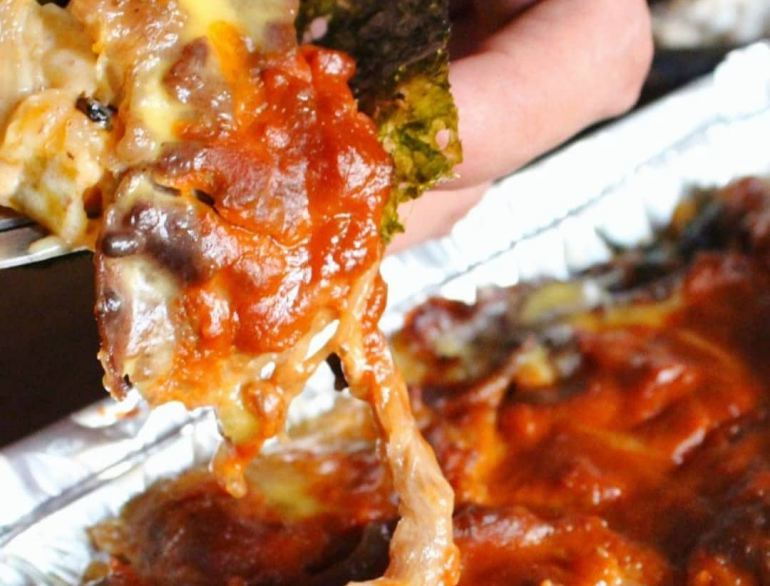 Fluff Club's new menu is out and it includes Korean flavors like Woosamgyup Bake, Pork Samgyup Bake and Cheesy Bulgogi Bake! Each regular tray (good for 1 to 2 pax) comes with 1 pack of nori while the large tray (good for 3 to 5 pax) comes with 2 packs of nori.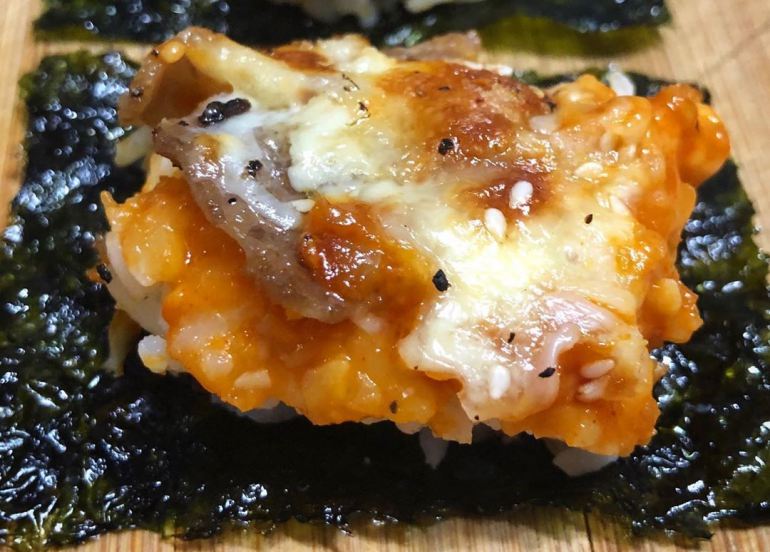 We know you loved using the Booky app for discovering the newest places in your city. Given these extraordinary times, we want to continue being helpful so check out our updated food delivery guide, where to shop for groceries online, and more.