Enjoy Pancake House favorites all-you-can!
Do you love Pancake House? Can't get enough of their Best Chicken Taco and Pasta? Then we've got good news for you!
Also check: Fried Chicken Dishes in the Metro For Every Budget Bracket
Celebrating their 49th birthday, Pancake House has decided to bring back their All You Can Eat Promo for their Chicken Tacos and Pasta with Garlic Bread and a Drink. From February 24 – 26, 2023 for only ₱399!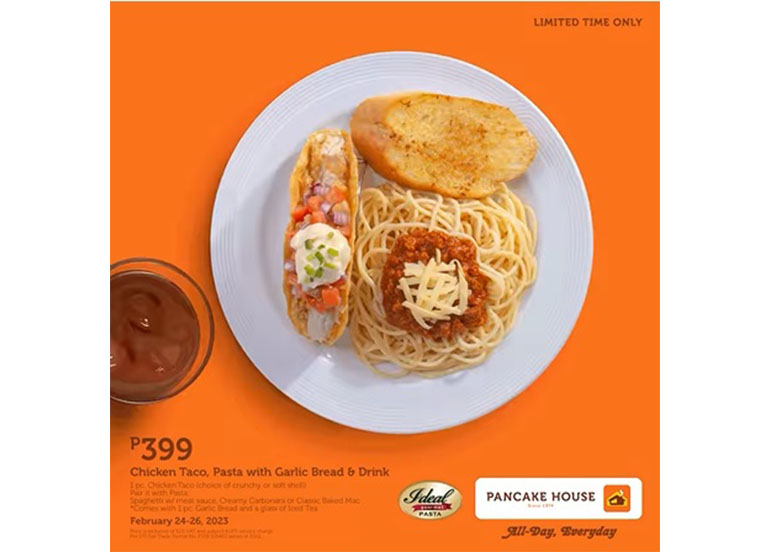 If you're planning to go, here are some things you have to know about the event-slash-celebration:
You can choose from spaghetti, creamy carbonara, or classic baked mac for your pasta.
You have a maximum of 2 hours to consume All-You-Can.
Strictly no sharing and no leftovers
Here's a list of their open branches.
For a full list of their rules and guidelines, check out this post. And for more information on the brand or future updates, check out their social media accounts.
View their menu
View their Facebook page
View their Instagram account
View their branches
We know you loved using the Booky app for discovering the newest places in your city. Given these extraordinary times, we want to continue being helpful during these trying times so check out our updated food delivery guide, restaurants that just reopened, where to shop for groceries online, and more.