Pro tip: You'll be needing A LOT of ICE.
It's 12 noon, you just finished your lunch, and now about to do your work-from-home tasks. However, the scorching summer heat is keeping you from working properly, and even the air-conditioning and the electric fan isn't even cutting it.
Cheer up, because we got some recipes for coolers and cold desserts to keep you back in the game! From the popular halo-halo to a an underrated local dessert the guinumis, we compiled the easiest pampalamig recipes you can do.
Also Read: The Booky Guide to Pinoy Desserts That'll Keep You Cool for the Summer
Grab your ice cubes, shaved ice, and cold water — here are 11 pampalamig recipes that will help you beat the heat this summer season.
Iskrambol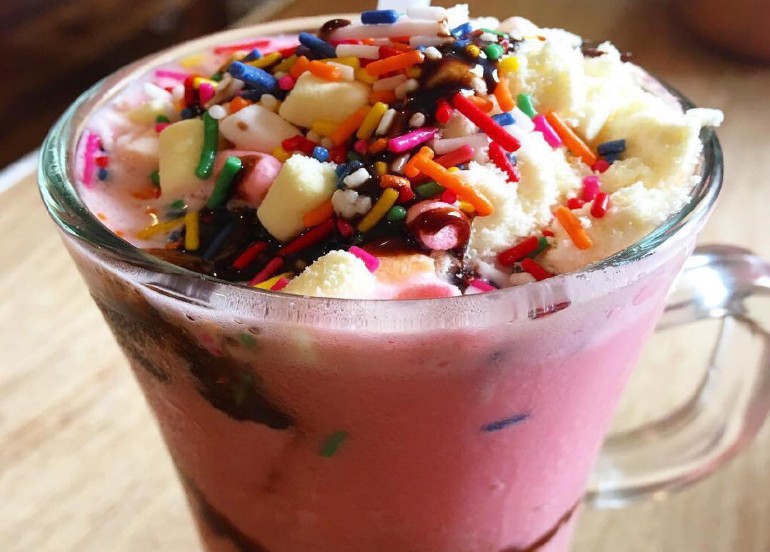 Ingredients:
shaved ice
sugar
condensed milk
red food coloring
banana flavoring
powdered milk
marshmallows
chocolate syrup
Instructions:
Combine shaved ice, sugar, condensed milk, a few drops of red food coloring, and banana flavoring.
Once you get your desired color and consistency, grab your glasses and scoop in a generous amount of the iskrambol mixture.
Top with powdered milk, marshmallows, and chocolate syrup as desired.
Halo-Halo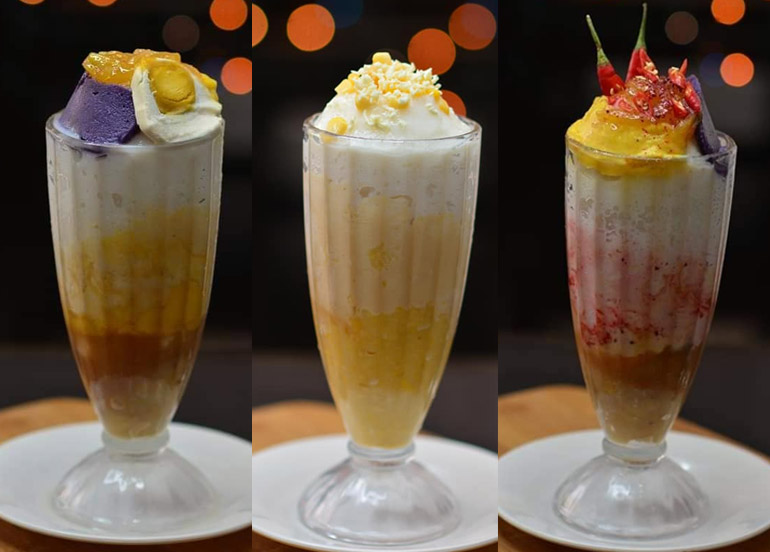 Ingredients:
sugar
sweetened bananas, sliced
sweet corn
gelatin, sliced
macapuno (coconut sport)
ripe jackfruit
cooked red beans
nata de coco
ube halaya (mashed purple yam)
tapioca pearls
ice cream
leche flan
pinipig (pounded toasted young rice)
shaved ice
evaporated milk
Instructions:
Get a spoonful of the sweetened bananas, sweet corn, gelatin, macapuno, jackfruit, red beans, nata de coco, pinipig, and tapioca pearls and put them in a tall cup.
Get your shaved ice and stuff it into the cup.
Top with your preferred sweets like a scoop of ice cream or ube halaya or a slice of leche flan.
Drizzle with evaporated milk and serve.
Mais con Hielo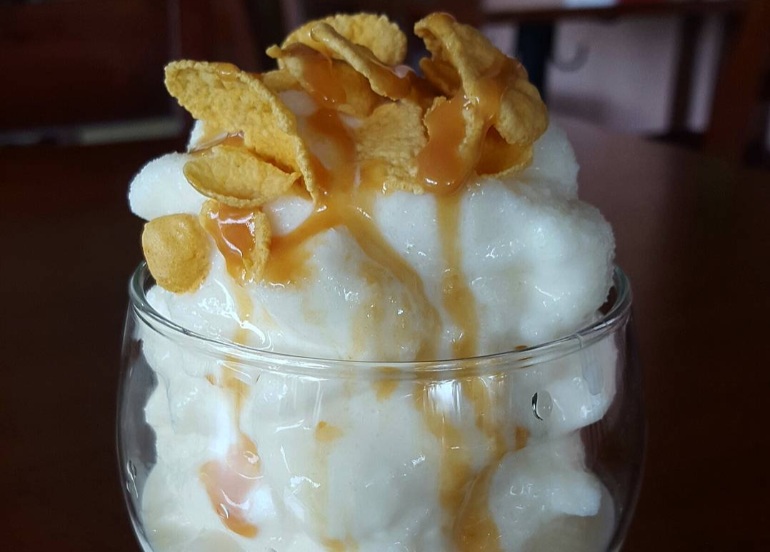 Ingredients:
sweet corn
shaved ice
corn flakes
evaporated milk
Instructions:
Put your sweet corn in a bowl or large glass.
Bury it in a ton of shaved ice.
Top with corn flakes and evaporated milk and serve.
Sago't Gulaman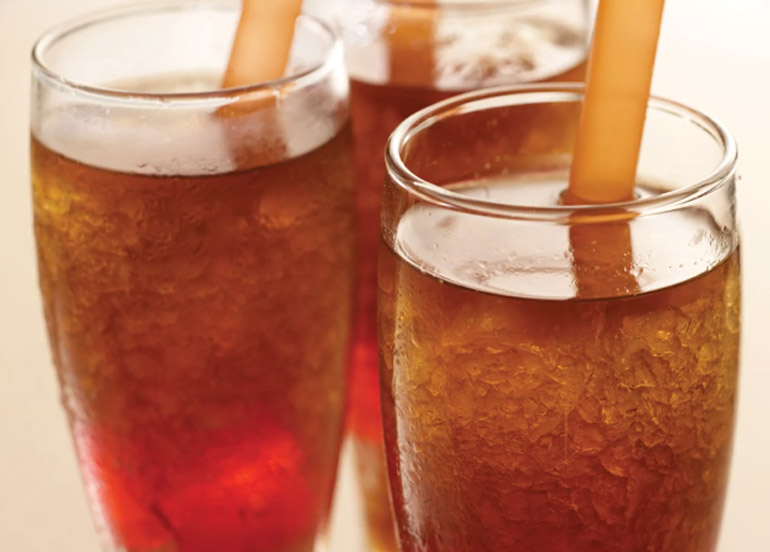 Ingredients:
red gulaman, sliced
tapioca pearls
vanilla extract
brown sugar
ice
water
Instructions:
Make the arnibal (caramel syrup) by diluting the brown sugar on a glass of water.
Add two to three drops of vanilla extract.
Add the tapioca pearls and gulaman.
Mix with water and serve with ice.
Melon Juice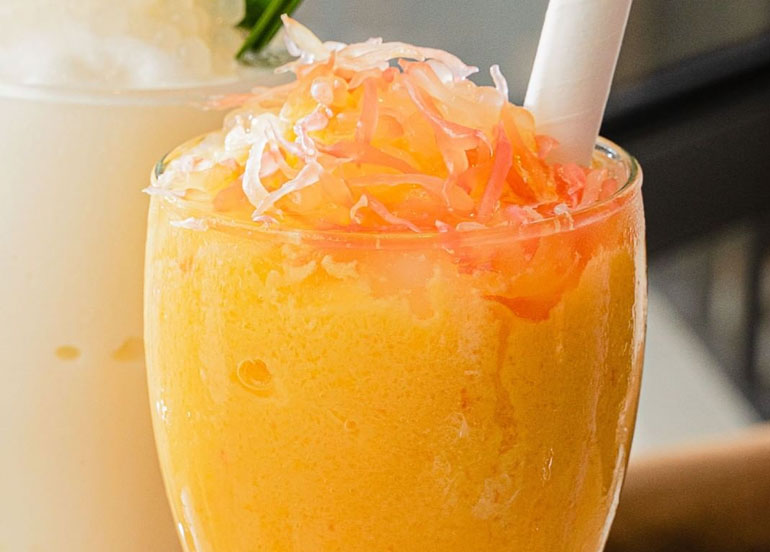 Ingredients:
ripe melon meat, scraped
water
sugar
ice cubes
evaporated milk
Instructions:
Combine everything in a large pitcher.
Add more sugar and evaporated milk as you see fit or until you are good with the mixture's sweetness.
Saging con Hielo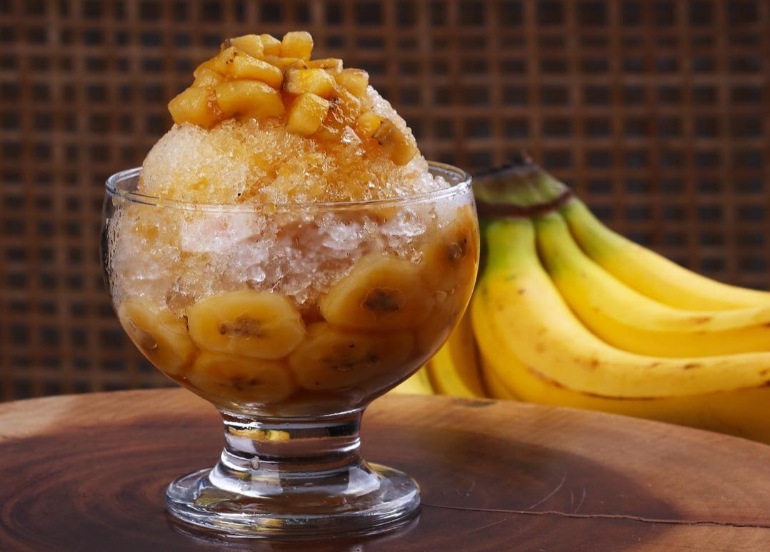 Ingredients:
sweetened bananas, sliced
shaved ice
evaporated milk
vanilla extract (optional)
Instructions:
Get your sweetened bananas and place them in a bowl. Scoop in a spoonful or two of its caramel syrup too.
Add two to three drops of vanilla extract.
Get your shaved ice and cover until bowl is full.
Drizzle with a generous amount of evaporated milk.
Buko Pandan Salad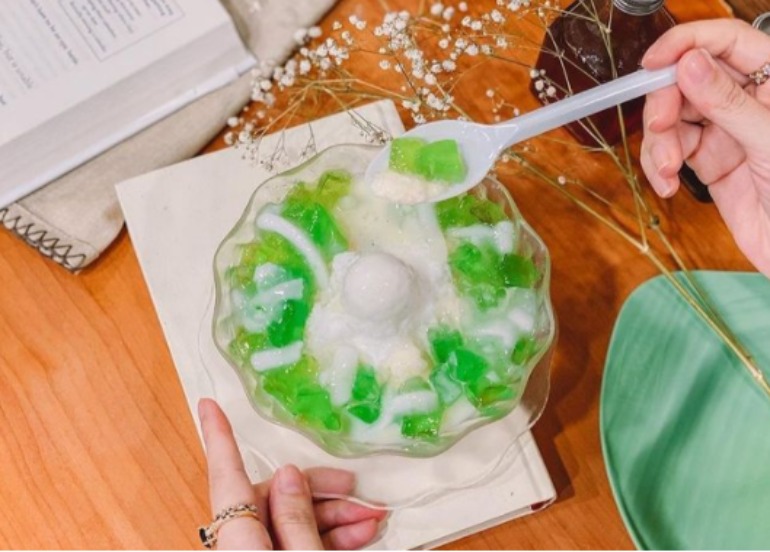 Ingredients:
all purpose cream
young coconut meat
condensed milk
small sago
green gulaman, sliced
green nata de coco
green kaong
Instructions:
In a large bowl, combine the all purpose cream and condensed milk.
Add your solids — coconut meat, small sago, green gulaman, nata de coco, and kaong.
Thoroughly mix and then let it chill in the fridge for two to three hours.
Serve!
Avocado in Milk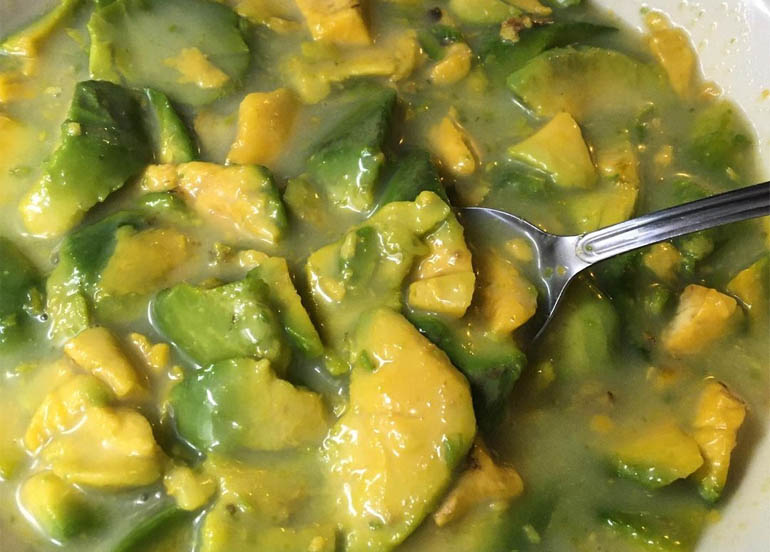 Ingredients:
avocado, sliced
sugar
powdered milk
evaporated milk
Instructions:
Put your sliced avocados in a bowl.
Drop a spoonful of sugar.
Drench the mixture in evaporated milk.
To make it more creamier, top with powdered milk and serve.
Coffee Jelly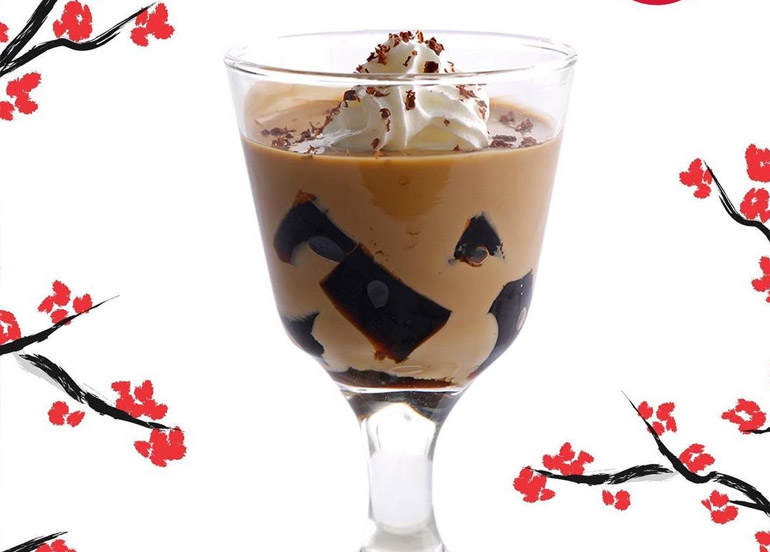 Ingredients:
all-purpose cream
condensed milk
instant or brewed coffee
black gulaman, sliced
Instructions:
As you are cooking your black gulaman, infuse about a cup of coffee in the mixture, then set it aside and let cool for slicing.
Mix your all-purpose cream and condensed milk in a container.
Get your sliced gulaman and pour it all over the creamy mixture.
Let it chill and serve.
Mango Graham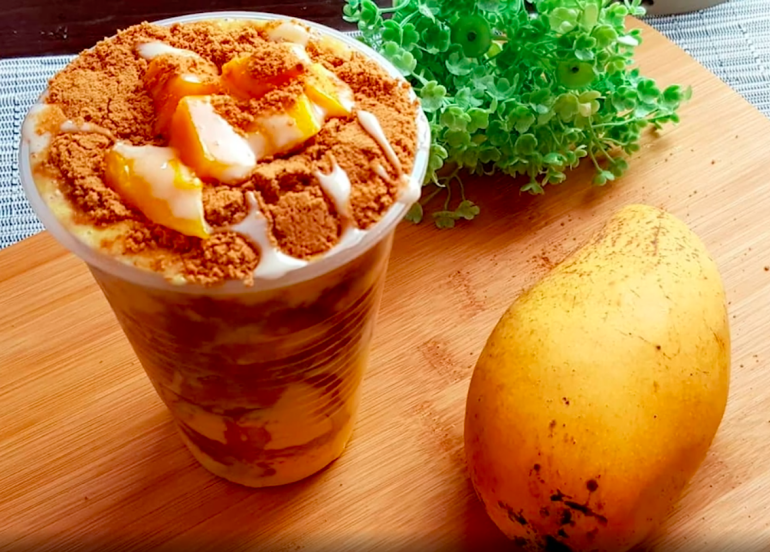 Ingredients:
mangoes, cubed
graham crackers, crushed
condensed milk
full-cream milk
ice
Instructions:
Cut mangoes into small cubes.
Blend half of the mangoes with ice, condensed milk, and full cream milk.
Put crushed grahams in a cup.
Transfer the blended mixture in the cup and top with more crushed graham, condensed milk, and mango.
Serve!
Guinumis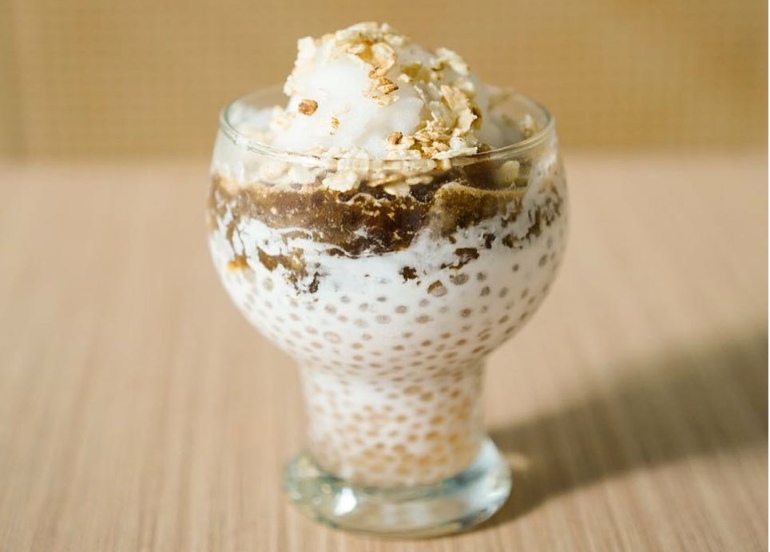 Recipe from Kawaling Pinoy.
Ingredients:
sago
pinipig
gulaman
panutsa syrup
coconut cream kakang gata
crushed ice
gulaman, sliced
Instructions:
In glasses, place sago, gulaman and pinipig.
Add panutsa syrup and coconut cream.
Top with crushed ice. Garnish with additional pinipig, if desired.
We know you loved using the Booky app for discovering the newest places in your city. Given these extraordinary times, we want to continue being helpful during the ECQ so check out our updated food delivery guide, restaurants that just reopened, where to shop for groceries online, and more.
Cover image from Manam's Instagram account