Oh so chewy!
We're all fans of Japanese food but we want to shed light on one particular ball-shaped treat… it's one of the most well-known Japanese desserts. Have an idea yet? Once you sink your teeth into a marvelous mochi ball made just for you, with the filling spilling out of its rice cake exterior and into your mouth, you'll be hooked.
If you're having a difficult time getting your hands on these Japanese goodies, look no further! Order from these sweet shops for a chance to try a pack or two. You'll truly be transported to the streets of Japan after taking a bite of this chewy treat.
Tsujiri is a Japanese matcha brand from Uji Kyoto that specializes in authentic, premium green tea drinks and is the pioneer in matcha-infused desserts – from ice cream to cakes and pastries.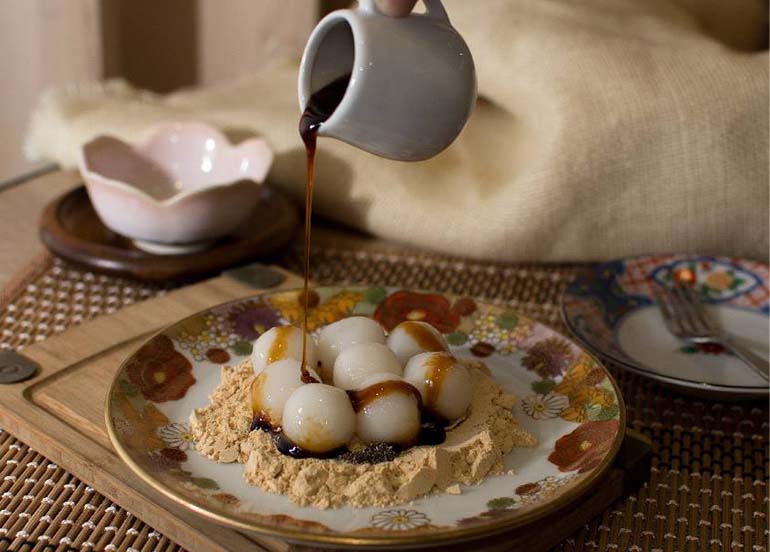 View menu
View all branches
View their Facebook page
View their Instagram account
Stepping up the ice cream cart game, Mochi Creme puts more fun into the on-the-go dessert experience, with more to offer such as ice cream pints and mochi ice cream.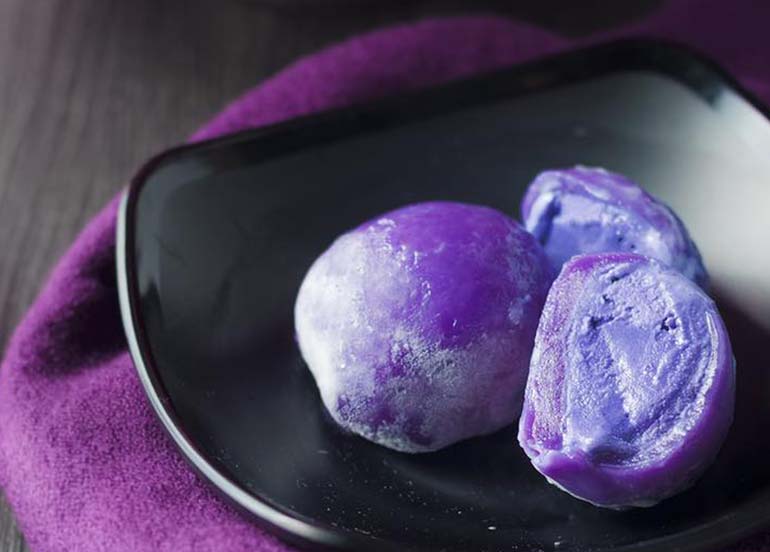 View their branches
View their Facebook page
View their Instagram account
Mochiko is back with their crowd favorite mochi ice cream. You can now get a hold of their products since they now deliver on a per-area basis on specified dates.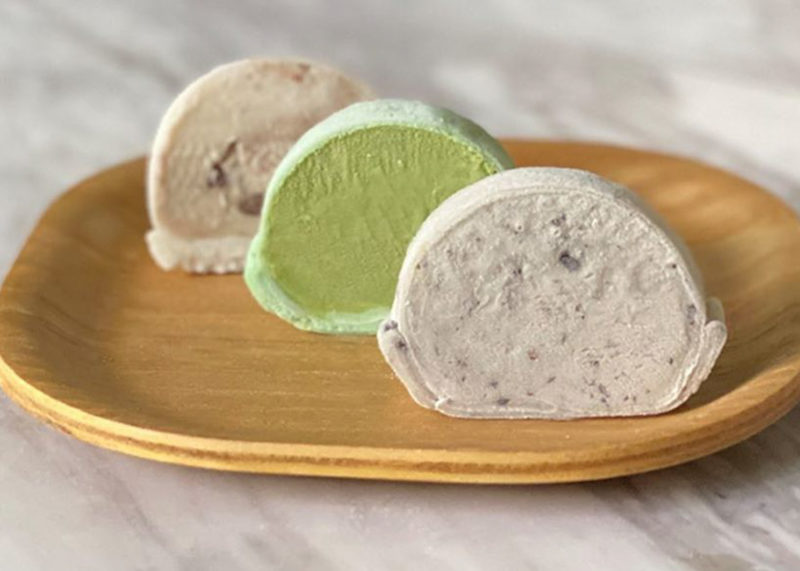 Mochi Bites offers homemade mochi made fresh every day and is the original maker of Ube Mochi. Aside from their Ube flavored mochi-like Ube Cheese Mochi and Ube Yema Mochi, they also have Choco Fudge Mallow Mochi, perfect for every chocolate lover.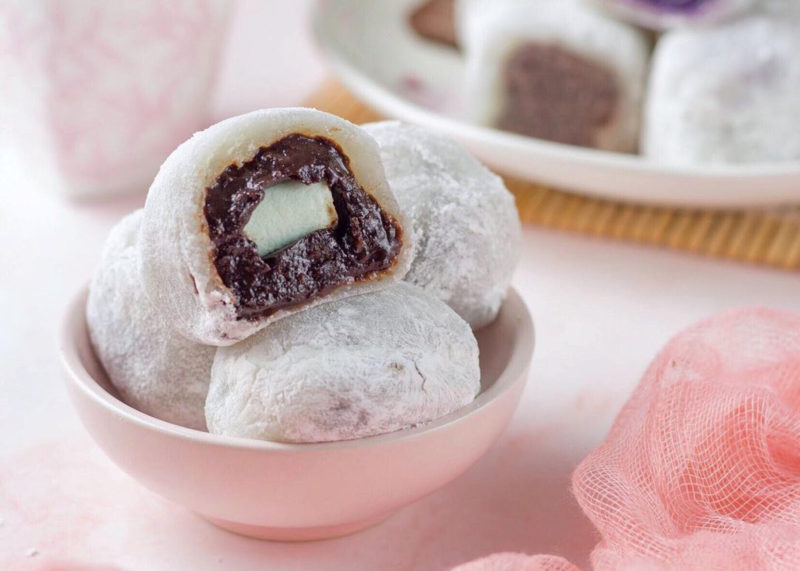 Faborito is an ice cream shop with classic, seasonal and special flavors like Avocado, Ube, Chocolate, Strawberry Cookies & Cream, and Mocha Fudge to name a few. They also sell Vanilla Ice Cream Sandwich made with oatmeal cookies and Mochi Ice Cream.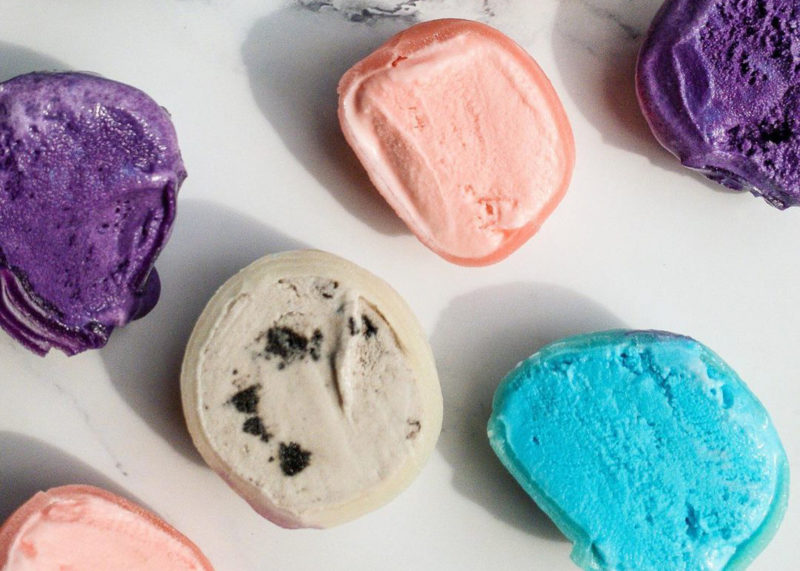 BONUS!
Ever had brownies with an ooey-gooey mochi filling? You can get a hold of these at Castle and Cook! They also offer fudge brownies, cinnamon rolls, and sticky buns.
Make sure to secure a slot by answering their order form here.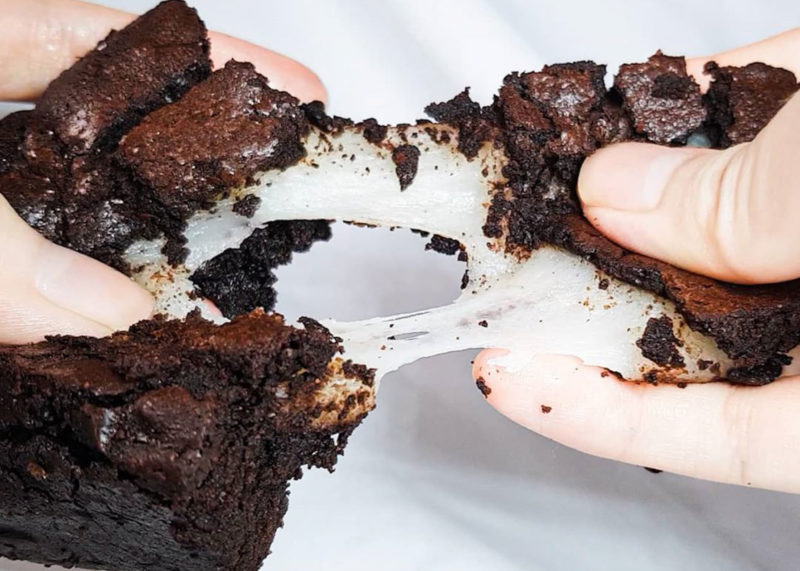 We know you loved using the Booky app for discovering the newest places in your city. Given these extraordinary times, we want to continue being helpful during the GCQ so check out our updated food delivery guide, restaurants that just reopened, where to shop for groceries online, and more.