Itadakimasu!
Real sushi and sashimi lovers know that when the cravings hit, one roll of sushi isn't enough and a plate of sashimi will still leave you wanting more. So why not up your sushi and sashimi game by getting a whole cake made out of it?
Also Read: Look! Starbucks' New Branches in Makati and Pasay Are Stunning!
Think it's not possible? Take a look at this list and make your sushi-sashimi fantasies come true by getting these sushi cakes from shops around the metro!
Sushi Nori has got all you need to get the sushi party rollin'! Apart from their selection of sushi rolls, temaki wraps, and sashimi, they offer these mouthwatering sushi cakes that come in classic, spicy, veggie, and rose varieties!
To order: Order now at www.sushinori.ph, 0917-888-NORI (6674), Grabfood and Foodpanda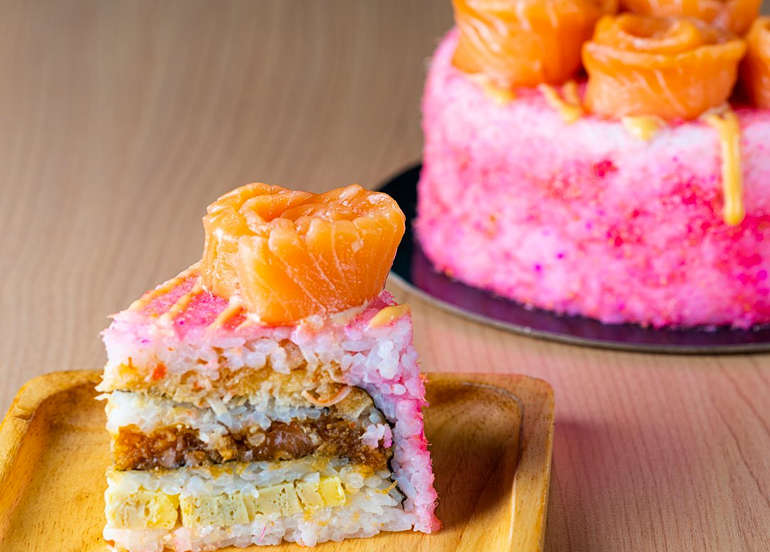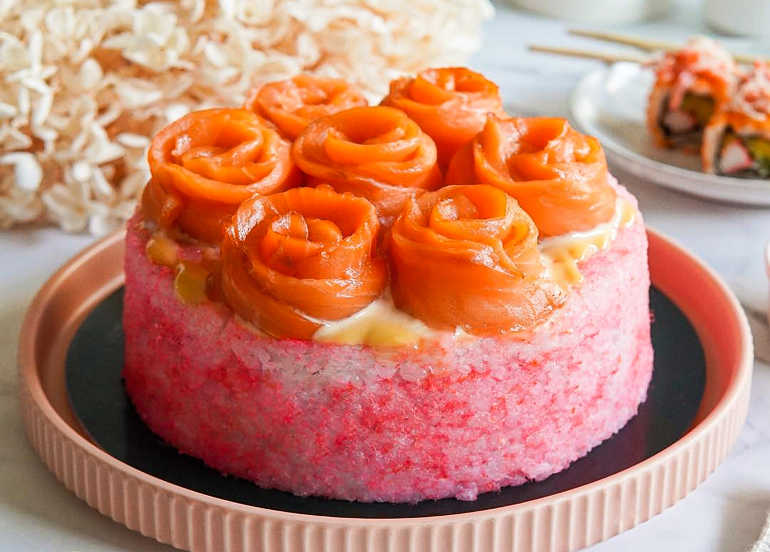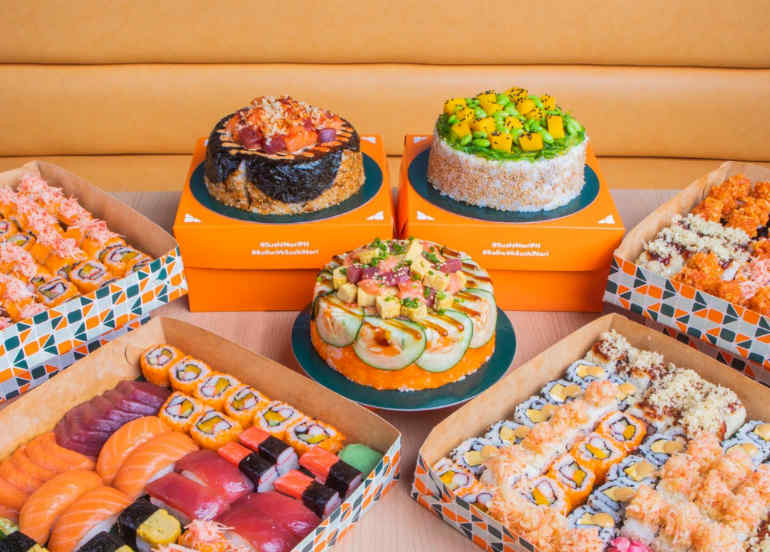 Polaris Fine Foods declare themselves as the purveyor of fine tastes which is why their products are nothing short of exceptional. They offer a variety of Japanese dishes served in stunning platters, boxes, and of course, cake! This Chirashi cake has fresh sashimi pieces over perfectly seasoned rice–and it's bound to make your jaw drop.
To order: Send them a DM on Instagram or call their numbers.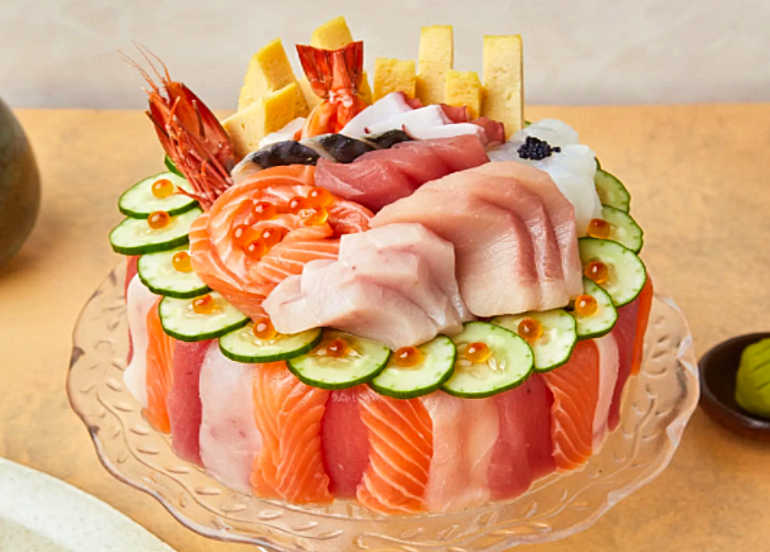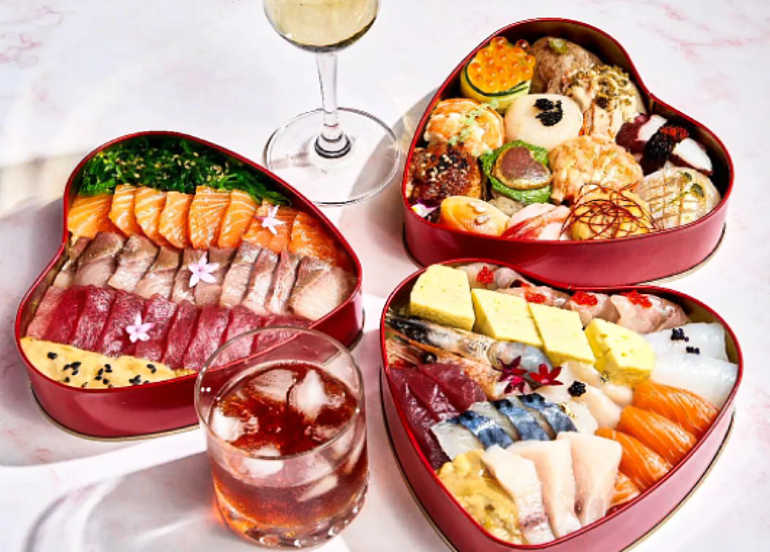 View their website
View their Instagram
09088123461 | 09190751180
You dream it, Sushi Cake MNL will make it! Their cakes are simply drool-worthy, generous with premium ingredients, and guaranteed to hit the right spots! Try their best-selling Salmon Lovers Aburi but don't miss their other offers like Unagi Dream Aburi Cake, Ebi Aligue Aburi Cake, Premium Aligue Aburi Cake, and Premium Salmon Aburi Cake!
To order: Message them on Facebook or Instagram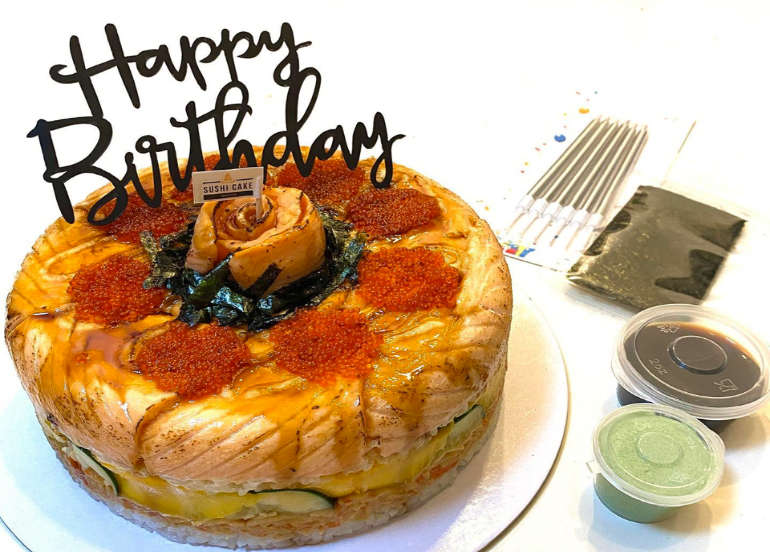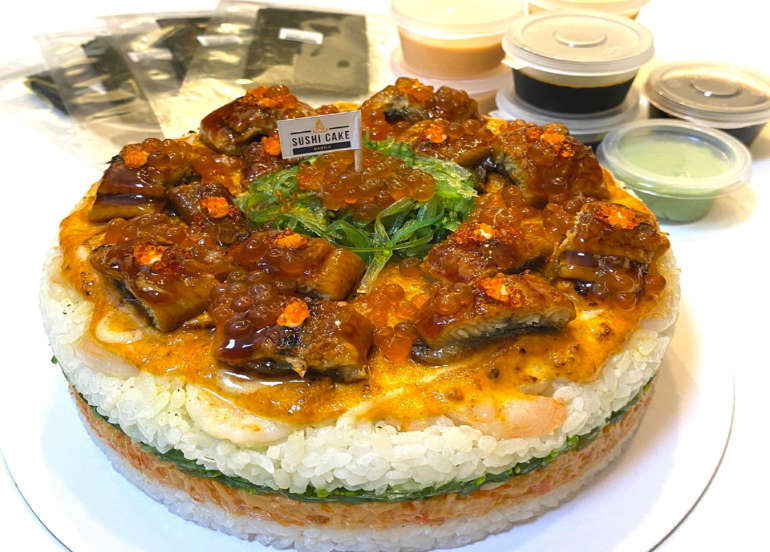 Allow their loyal customers to tell you that Salmon HQ's salmon and sushi cakes are outstanding! Fresh, delicious, and beautifully presented, it's hard not to want to get one for yourself. They offer different types of cake depending on what you're craving for–tuna, salmon, sushi, and so much more!
To order: Message them on Instagram or Facebook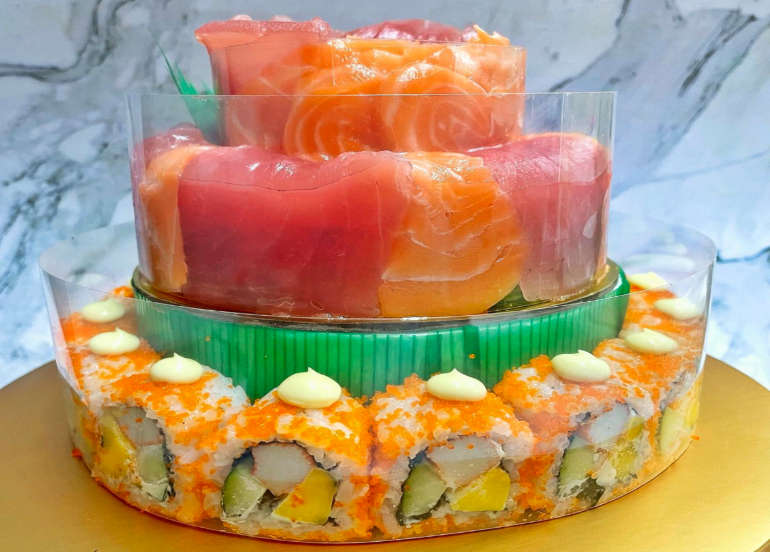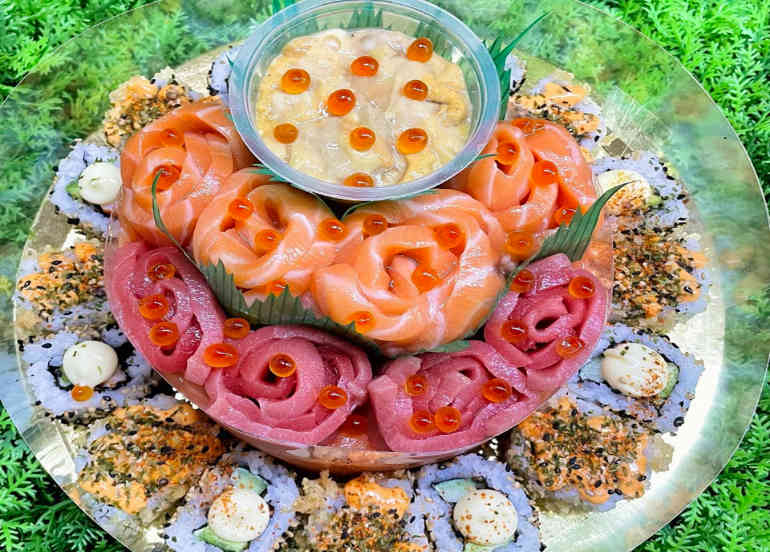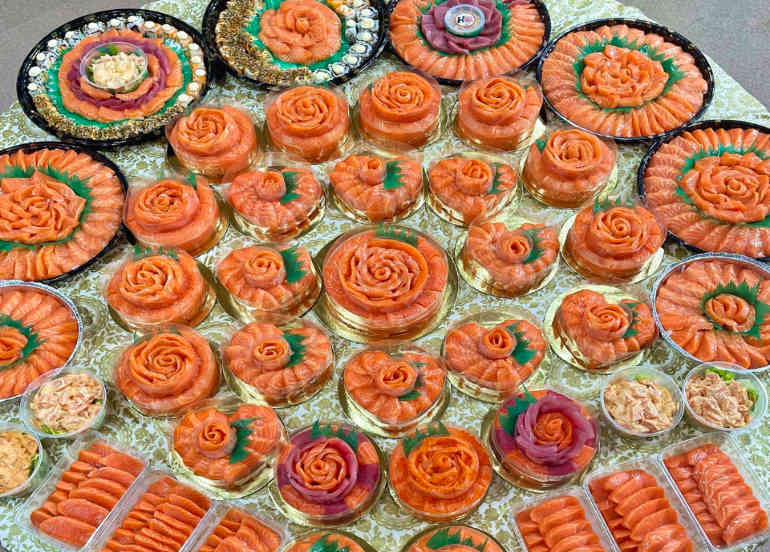 Sushi platters, sushi boats, and sashimi bouquet–find them all here at Salmon Manila, a shop that can solve your salmon sashimi needs any day, everyday. Their Chirashi cake includes Salmon, Tuna, Crab Stick, Sakura Denbu, Tamago Yaki, Shrimp Nigiri, Cream Cheese, Spicy Mayo, Avocado, Ebiko, Ikura, Nori, Wasabi, and yummy Sushi Rice!
To order: Send them a DM on Facebook or Instagram.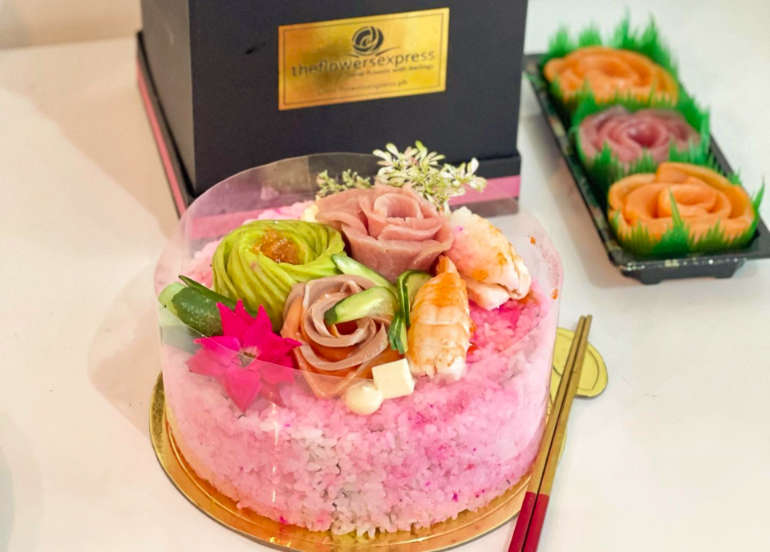 View menu
View their Facebook
View their Instagram
Eastwood City Quezon City
0917 189 5872
We know you loved using the Booky app for discovering the newest places in your city. Given these extraordinary times, we want to continue being helpful so check out our updated food delivery guide, where to shop for groceries online, and more.