We're here for you.
We are currently living in a time of uncertainty, which, unfortunately, fuels a lot of anxiety. There may be some things that we can't control right now, but how we care for ourselves and our mental health is something we most definitely can.
Here are some tips to manage and cope with your anxiety during this COVID-19 situation. Know that you're not alone in the struggle and despite how uncertain things may seem, there are a handful of ways to take care of yourself. Take a deep breath and let's begin.
Acknowledge and work through it
With isolation and uncertainty amidst us, it's easy for feelings of anxiety to creep in. It's even more difficult to cope when people simply tell you not to panic. The first thing that you want to do is to recognize that your anxiety is completely normal and valid.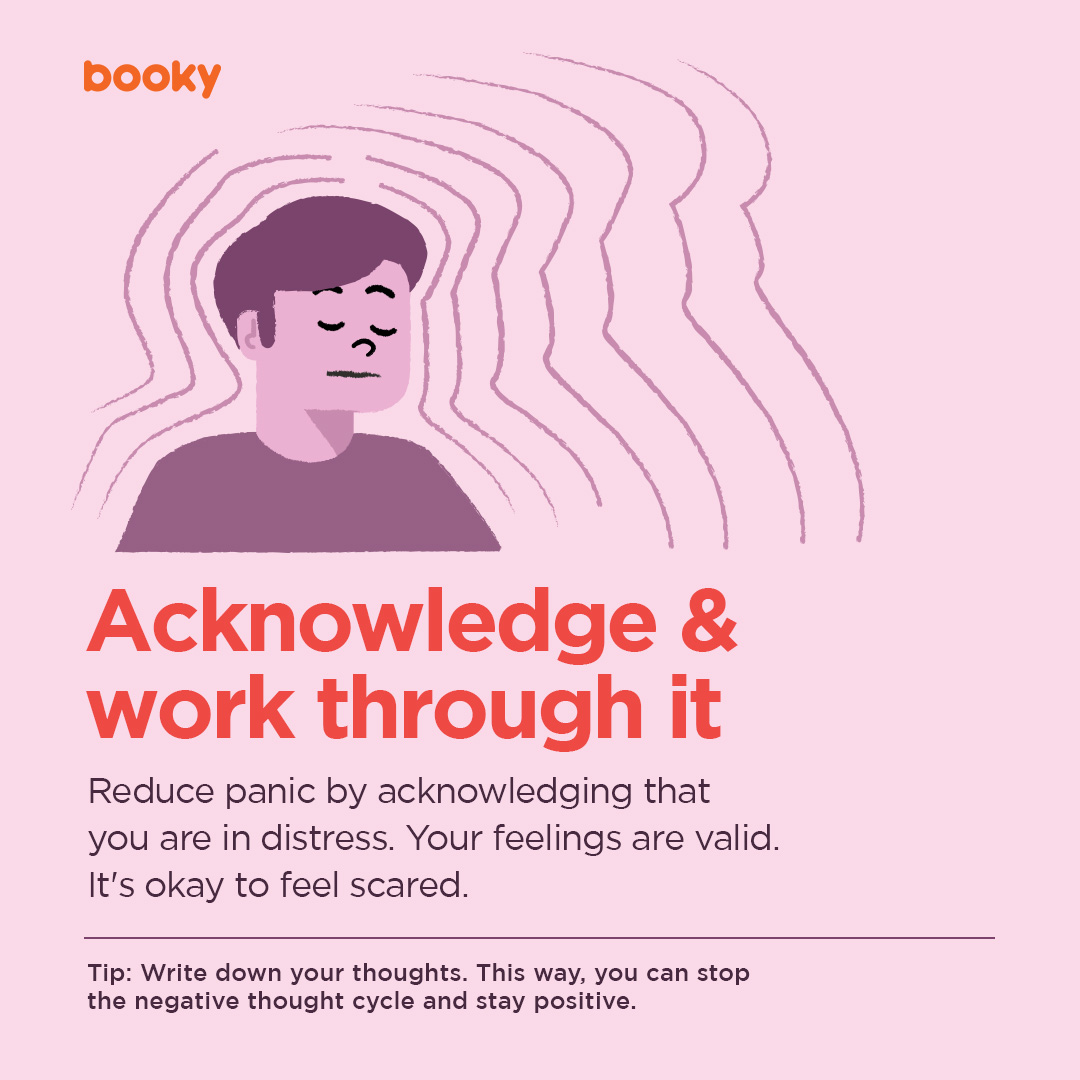 If you check out Bill Hader's video, he offers an insightful tip on how to cope with your feelings of anxiety. Don't fight it; learn to manage it. You might think to yourself, "I just saw the news, I'm scared."
Take out the narrative: "I just saw the news" and just tell yourself, "I'm scared. And that's okay. I'm scared." It may be difficult to reframe your thoughts when the anxiety kicks in, but with constant and intentional practice to acknowledge it, you'll be able to manage it better each time.
Limit your media intake
You might have read a fear-inducing tweet or a scary COVID-19 update from your co-worker. Remember, not everything you read online is true. If you have to check the facts, seek information from reputable sources such as WHO and CDC.
Tip: If your work-from-home setup requires you to be on social media, make sure to physically step away from your device when taking breaks. Don't forget to set limits; let your supervisors know that you will be away from your computer after a specific time.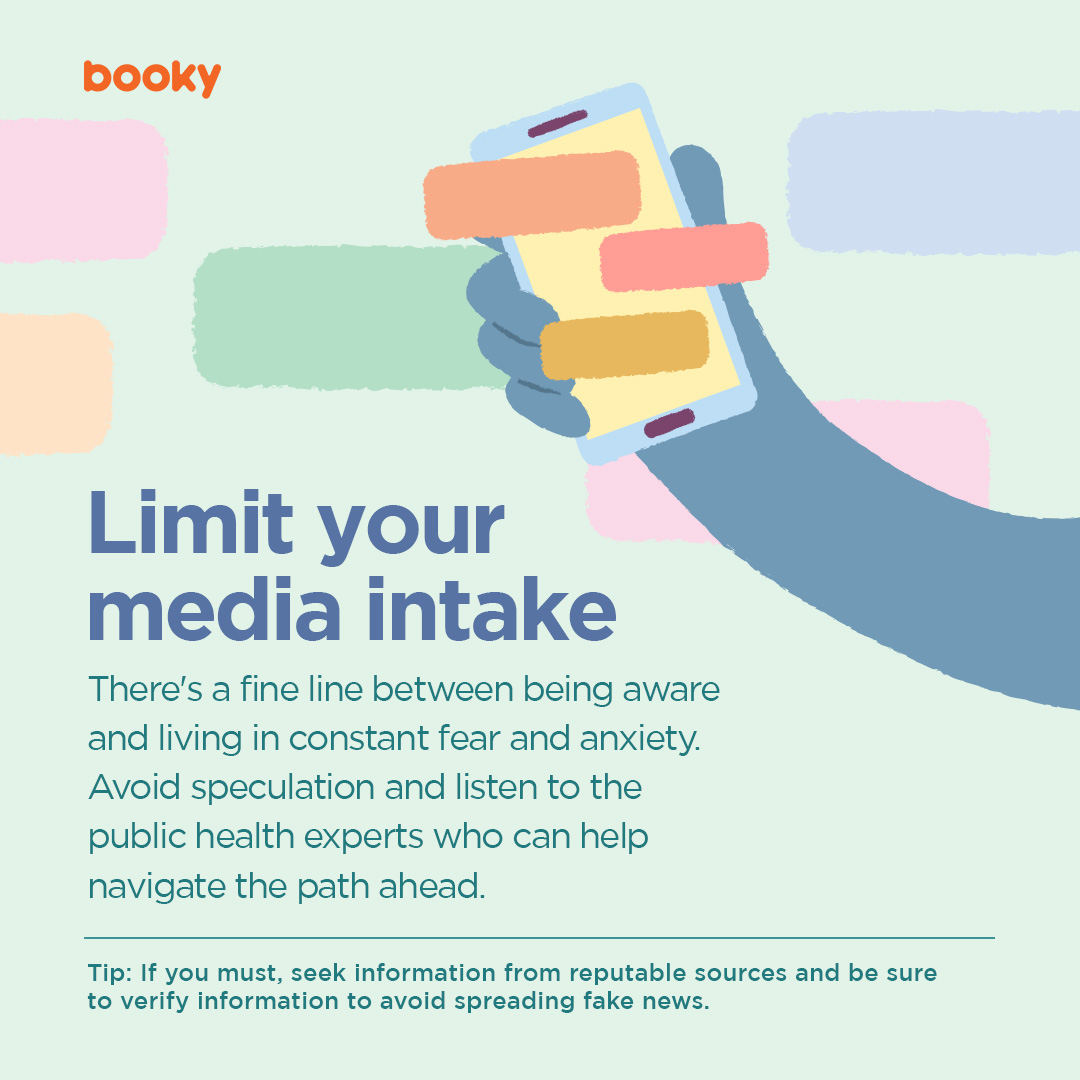 If you've come across reliable information that is causing you anxiety, try organizing your thoughts on what you can and cannot control. For instance, you cannot control the influx of fake news, but you can control your social media intake. This doesn't mean that you are apathetic towards the situation; remember, awareness is different from living in constant fear and anxiety.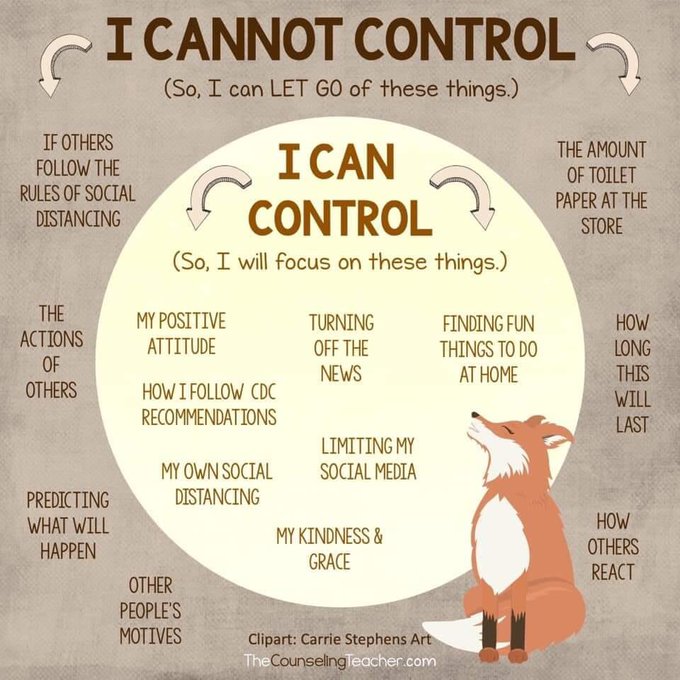 Stay connected
Social distancing is crucial in slowing the spread of coronavirus, but this doesn't mean you can't keep in touch with your loved ones. Try using communication tools like Facetime, Zoom, or even Google Hangouts Meet for bigger groups. You can even download online games such as Jackbox or Words With Friends to calm you down.
Read more about it here: Free Video Call Apps & Games For Your Online Inuman.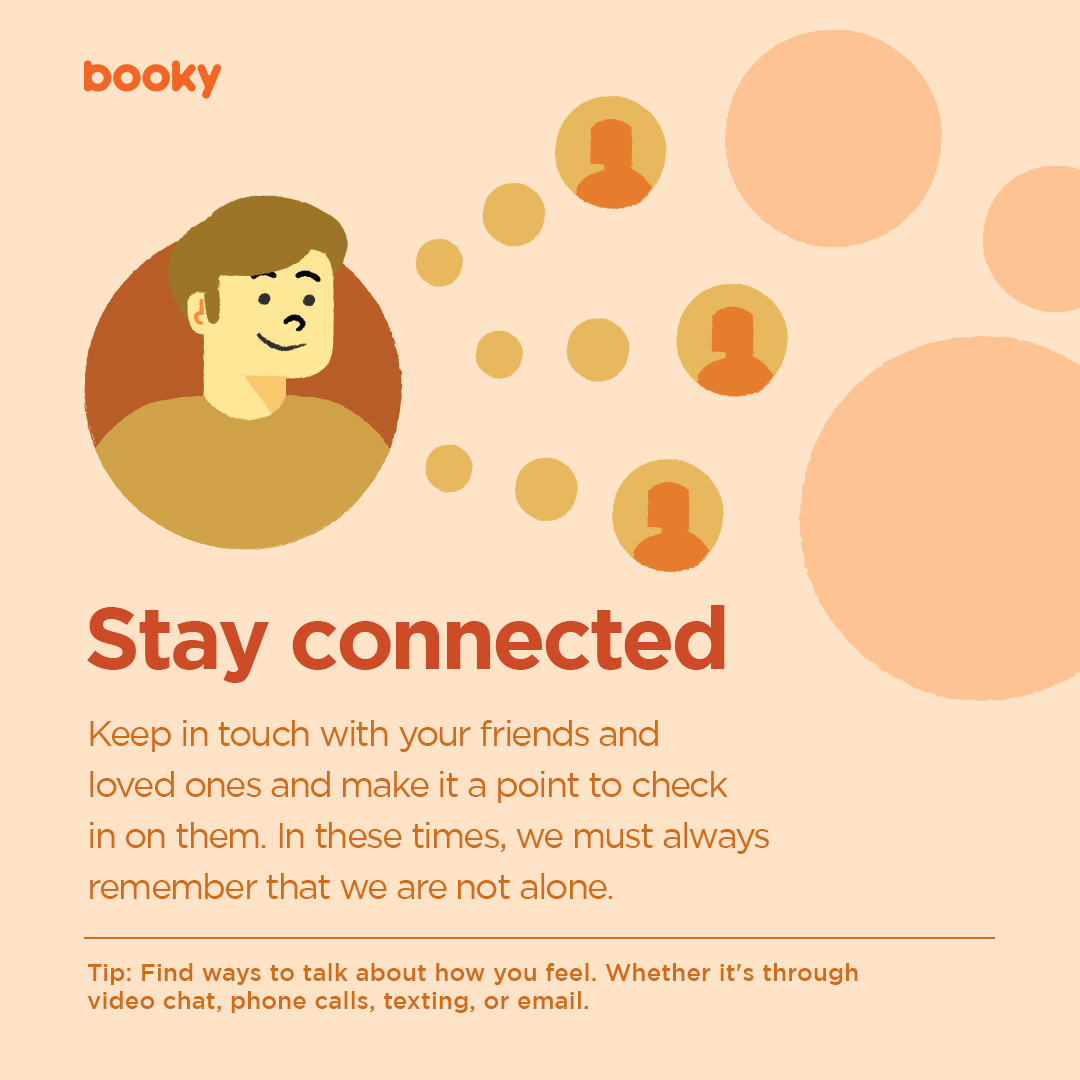 Connection can help ease anxiety experienced not only by you, but by your friends and family as well. Make sure to check in on them during these difficult times and let them know that you're there to support them.
Trust in science
If you're feeling overwhelmed by the information you already know, here's a reassuring fact: the virus is not deadly for the vast majority of those infected. Though the word sounds frightening, a "pandemic" refers to a widespread disease across the world.
The misconception: pandemic = plague. That is not the case.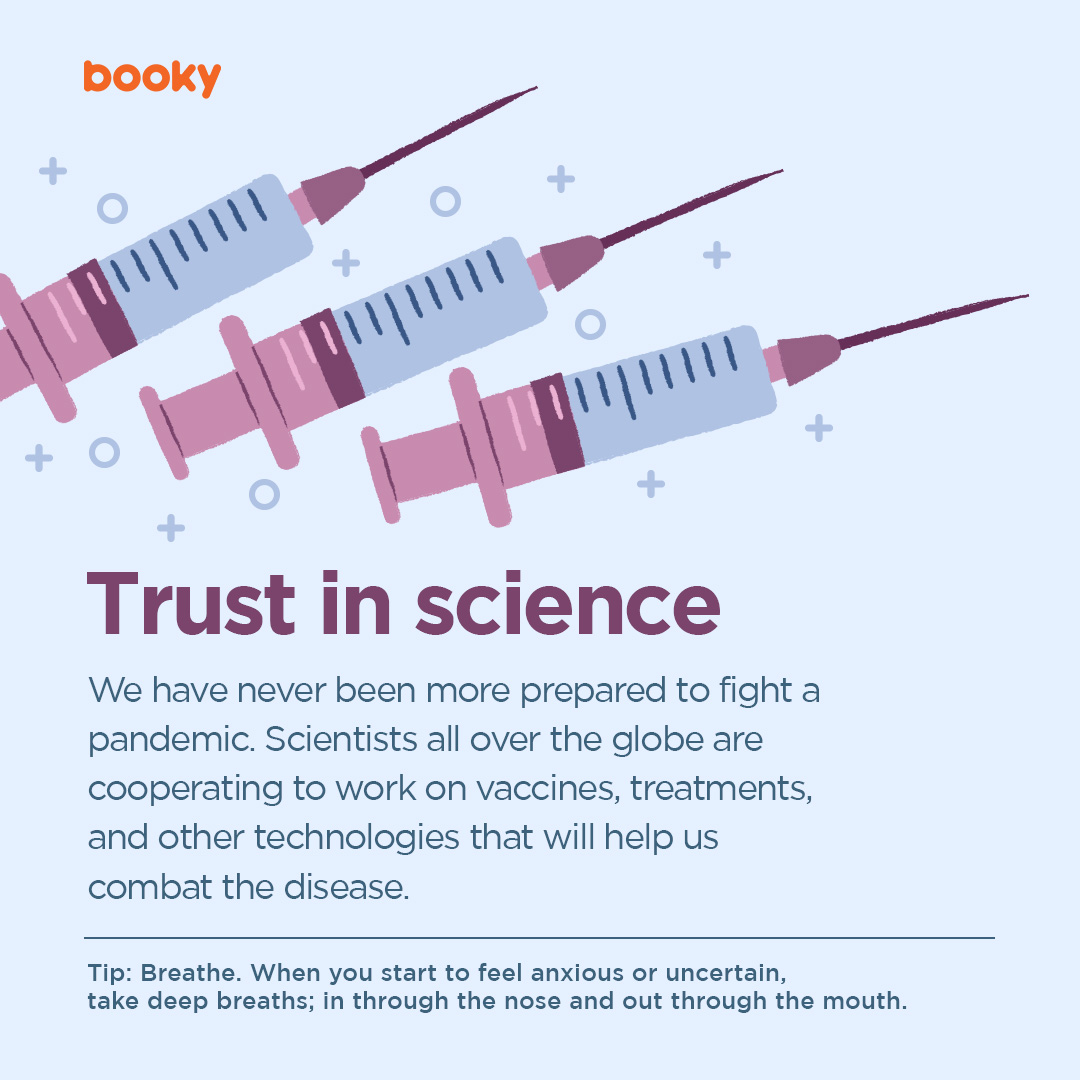 Not to mention, there are millions of medical practitioners and frontliners working to combat the virus (and you can support them here). On that note, it's still important that you follow protective measures against the virus and practice social distancing, if possible!
The power of pets
Lastly, CDC has not received any reports of pets or other animals becoming sick with COVID-19. That said, your pets can actually reduce stress, anxiety, and depression, ease loneliness in a time of self-isolation, and encourage exercise!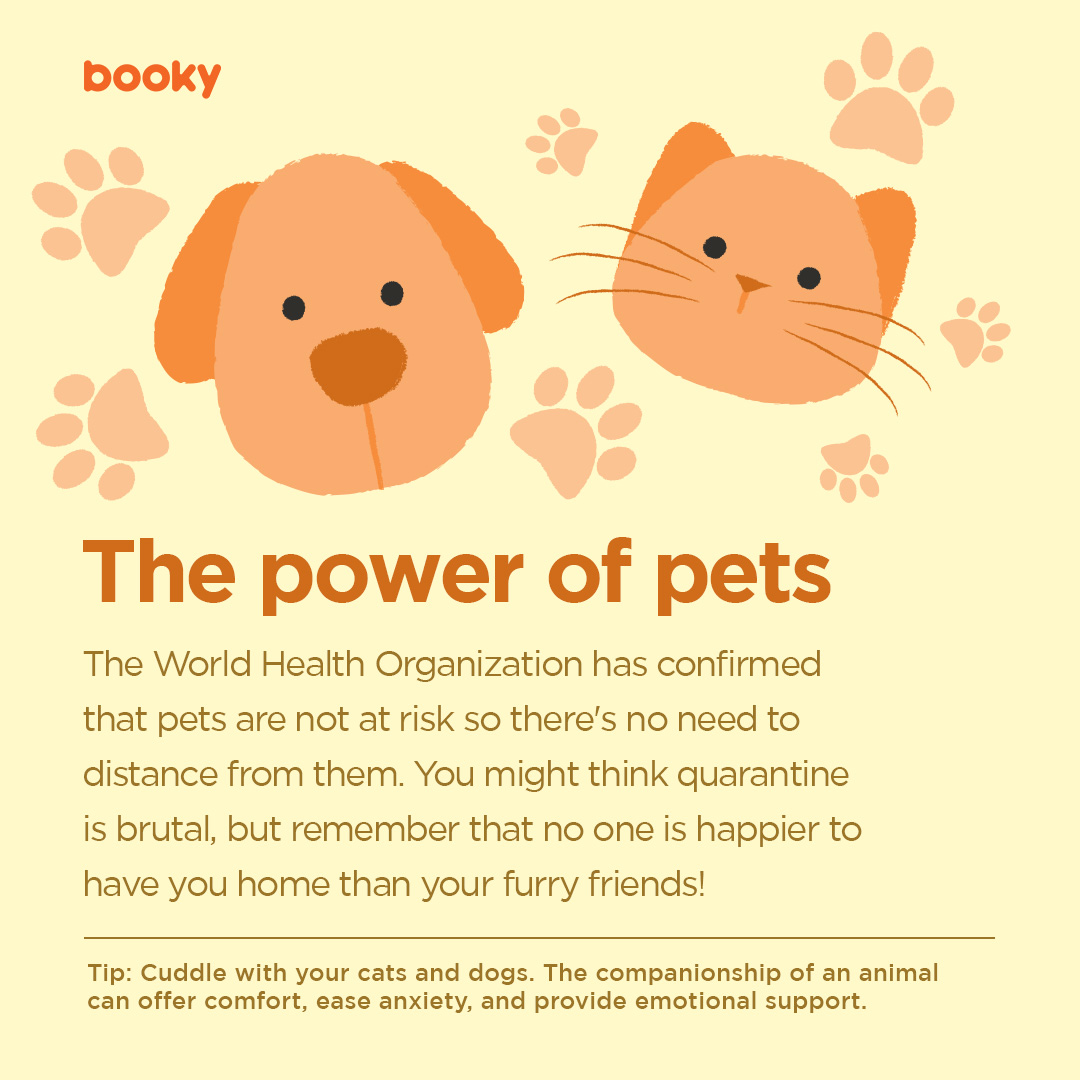 So, maximize your quality time together while you're working from home! Note: Before you start cuddling your cats and dogs, make it a point to wash your hands to keep them clean and safe.
Now that you've finished reading this article, take one deep breath. Breathing is one of the easiest but most underrated tools in our body, so remember to utilize it! Let's make sure to keep each other safe and healthy despite these trying times. Take care always! – The Booky Team