Kumain at kiligin.
It's day X of community quarantine and it's safe to say Netflix has become our best friend (sorry, human best friends). If you've run out of things to watch or if you're saving your food supply and avoiding the numerous food shows on Netflix, you might consider falling down the rabbit hole of Korean dramas. If you've been putting off your list of series to start with, now's the time to spend a few days marathoning, especially in the time of quarantine!
If there's one thing you can expect from a K-drama, it's a good meal scene. Good Korean food? We been knew, but add that visceral experience of authentic Korean food being eaten by your OTP. Big oof.
So if you're just getting into it now or if this ain't your first rodeo and you want to re-watch some of the greats, here's a couple of Korean snack pairings from the most popular K-dramas around!
ALSO READ: Korean Restaurants Open for Delivery!
Korean Fried Chicken – Crash Landing On You (2019)
Yup, CLOY. You've seen it, you've heard about it, and you've potentially already dreamt about Captain Ri Jeong-hyuk. The popular star DMZ-crossed lovers have pushed this series into the mainstream, and we're here for it!
While a few scenes capture Captain Ri making buckwheat noodles from scratch (yummy), there's another food scene that made us all crave hard. Korean fried chicken and beer, with a view! There might be other chicken and beer scenes, but we ain't about that spoil game!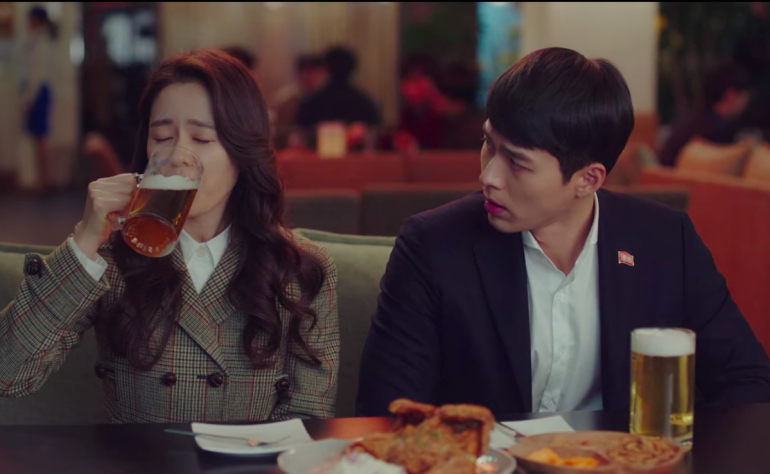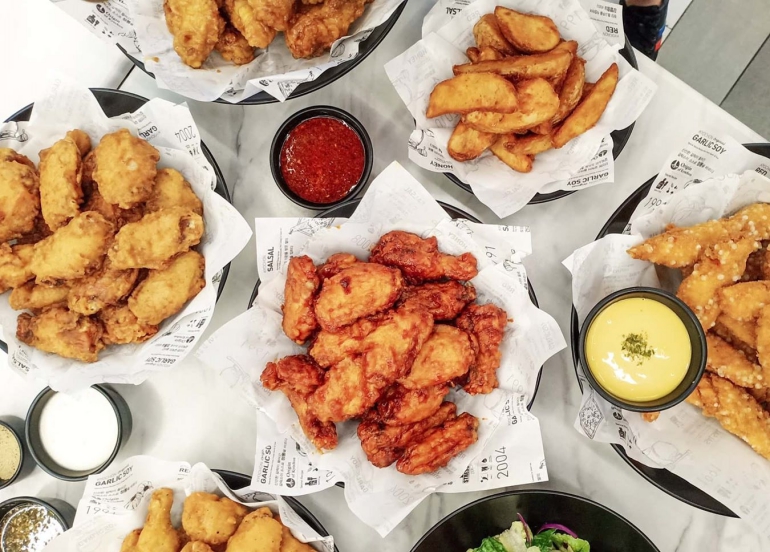 Samgyupsal – Weightlifting Fairy Kim Bok Joo (2017)
SWAG! For many, Weightlifting Fairy Kim Bok Joo was the gateway of their K-drama journey. Understandable, because this light romcom/coming-of age features the most adorable (and strongest) characters, but mainly Kim Bok Joo! Any foodie out there would appreciate this because she eats a lot.
One of the most popular scenes doesn't include Jung Joon-hyung though, it's of Kim Bok-joo and her friends! The famous KBBQ scene where they orient you on how to properly eat samgyupsal (grilled meat > marinated grilled meat > fried rice > cold noodles).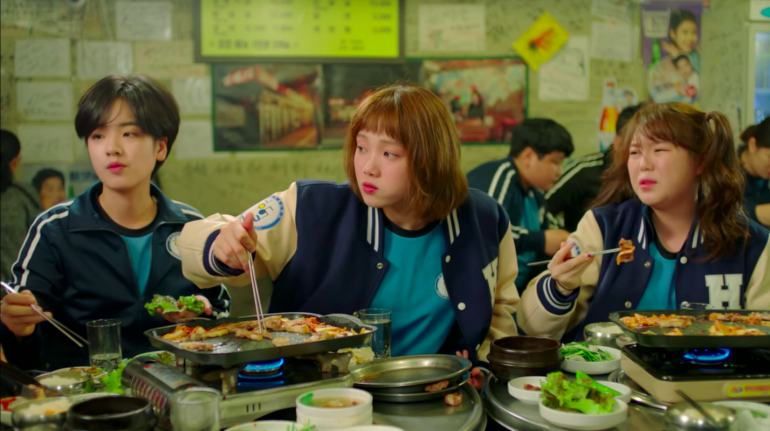 Bonus: Another Korean barbecue scene + some fan service.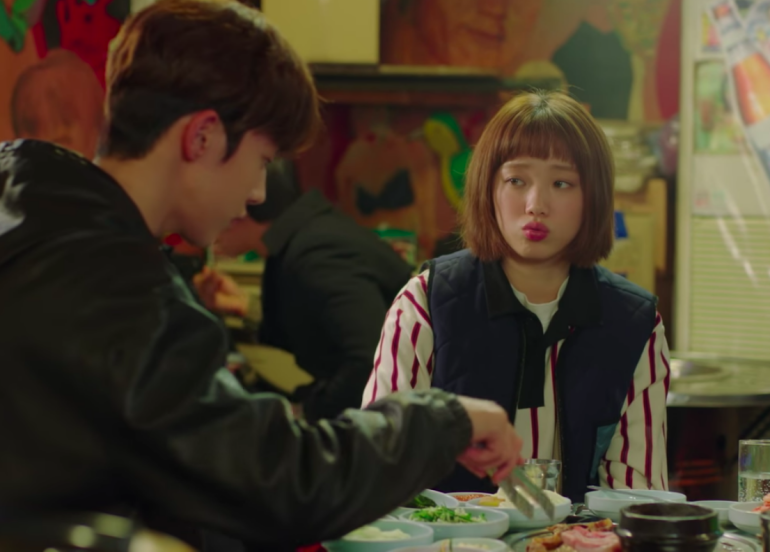 Honorable mention to all the food eaten in this series: Korean fried chicken, sausages, mung bean sprout soup, fish cakes, pasta, and theme park food!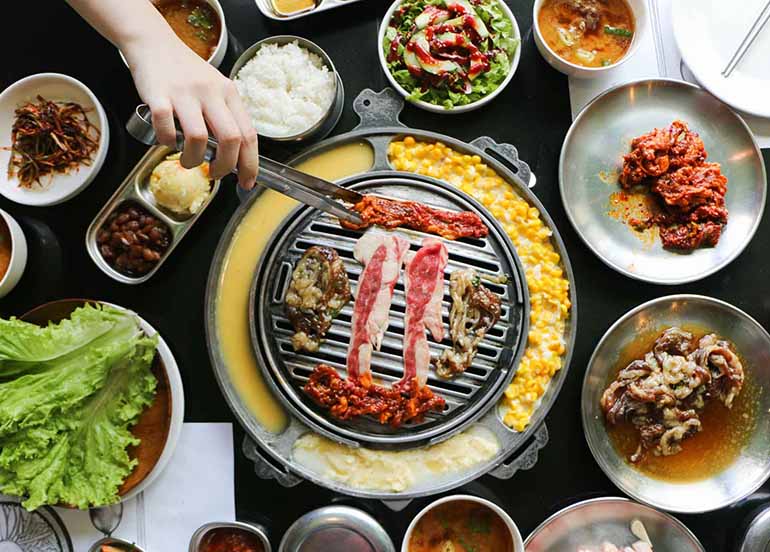 ALSO READ: Where to Get Unlimited Korean BBQ the Minute Lockdown is Over
Sundae – Fight for My Way (2017)
Fight for My Way, a classic due to its very real subject matter of careers and dreams. And PARK SEO-JUN. It also features the best friends-turned-lovers, and neighbors too! One of the places they regularly sit (and fight at) is Dong-man's coach's food truck that serves sundae!
This street food dish from South Korea is one shown in different series, but never talked about as much! Sundae or soondae isn't ice cream, but blood sausages! Think of our own betamax dugo with a Korean twist, usually with vegetables, seasoning, noodles, and sometimes rice.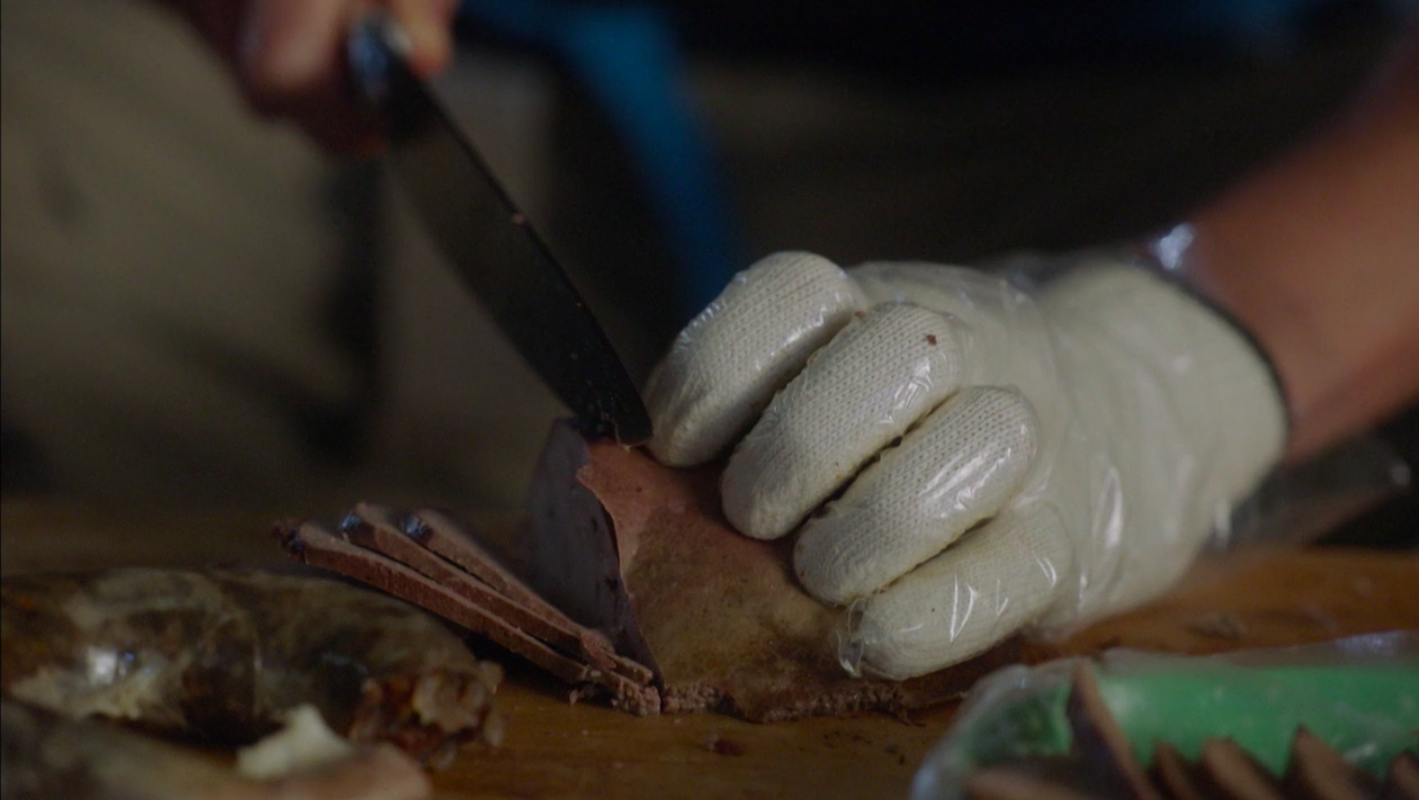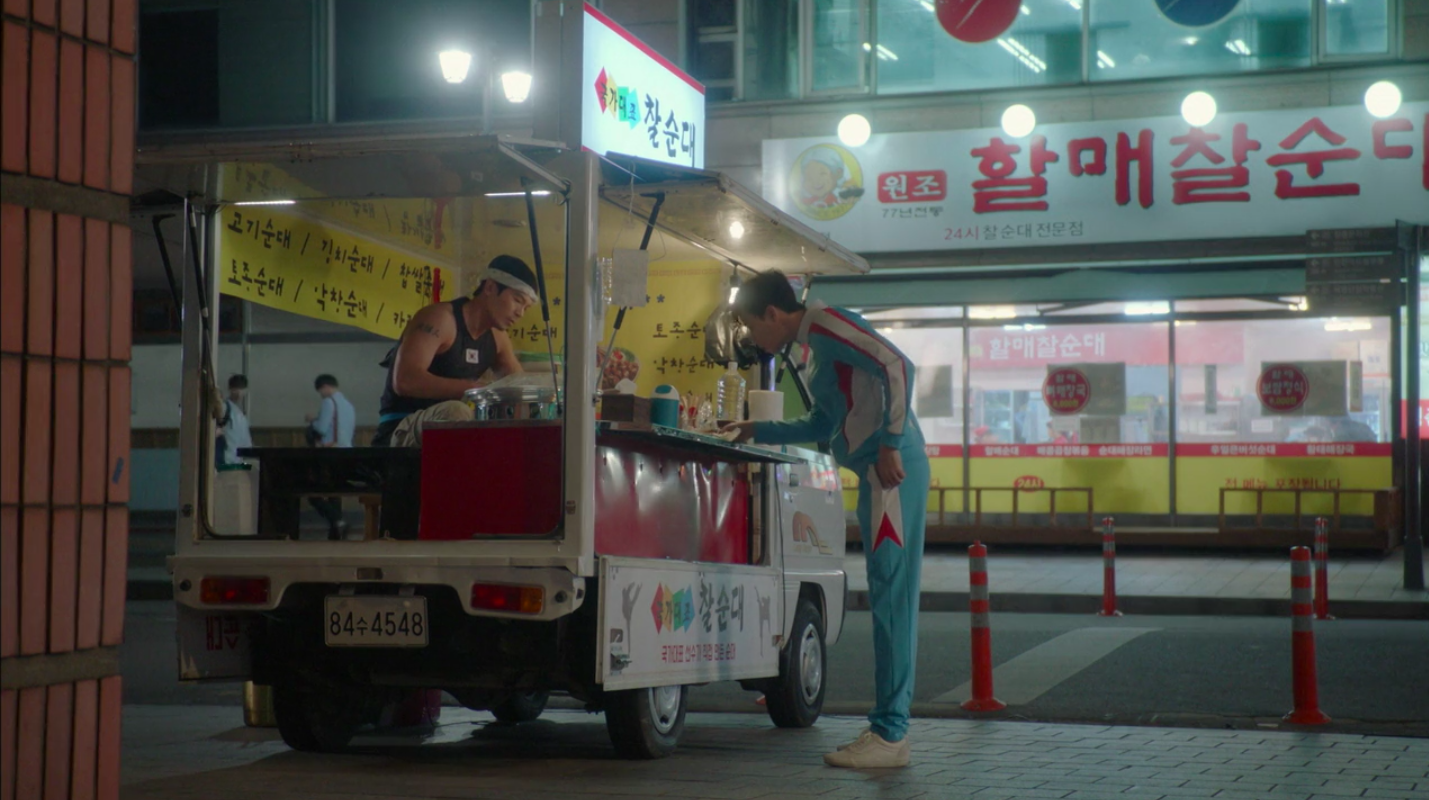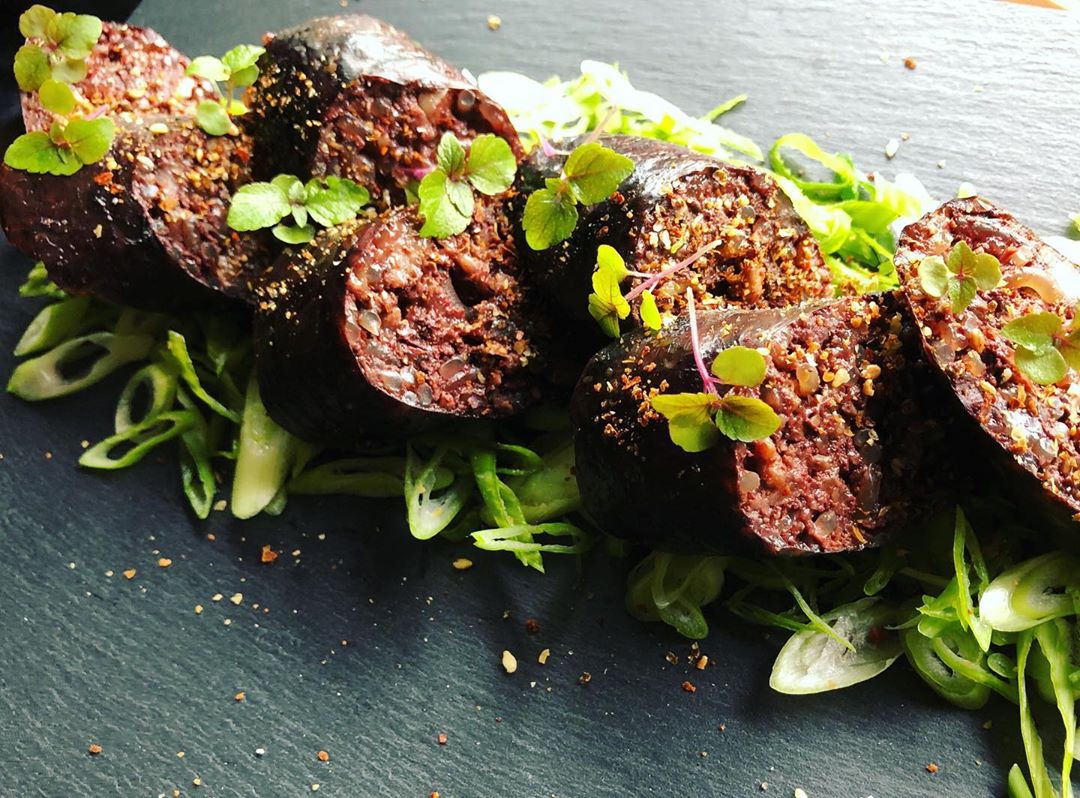 Ramyeon and Kimchi – What's Wrong with Secretary Kim? (2018)
Yes, Park Seo-Jun again. This romcom series hit hard for the PSJ fans because of his rich and obnoxious character here, but also heartwarming to see him fall in love with his hardworking secretary.
A cute recurring symbolism is ramyeon, the instant kind. His secretary Kim Mi-so regularly cooks instant ramyeon, for both herself and President Lee, but he starts to learn how to make it. She also teaches him her special twist: kimchi for some extra flavor!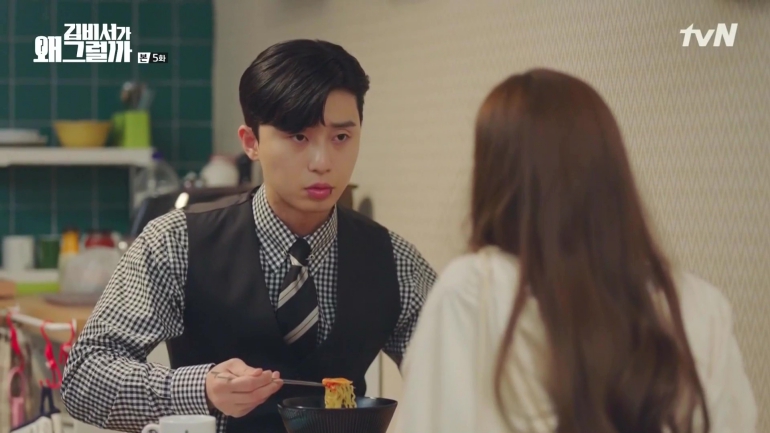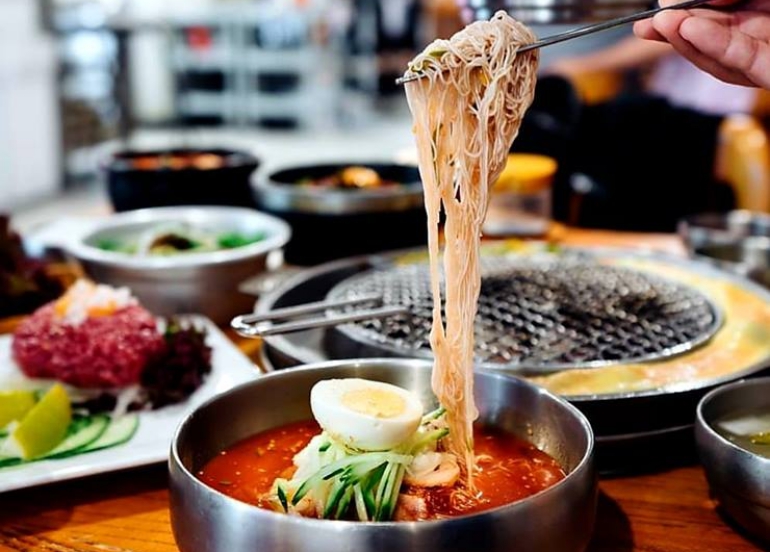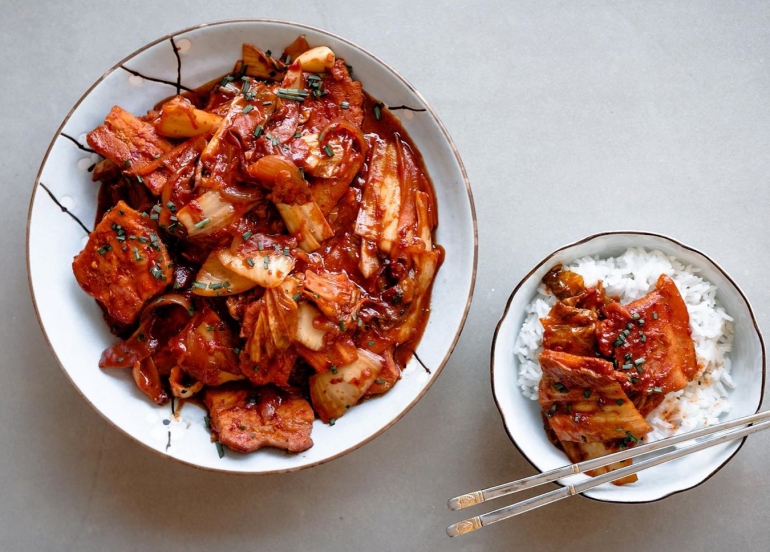 Can't wait to go outside and eat all your cravings in one go? Us too. Plan ahead and check out the Best Korean Restaurants in the Metro for when this is all over!
Bring us to your next food trip session during the by tagging us on Instagram @bookyapp. Don't forget to use the hashtag #bookymanila to get featured on our lists.