Put your rainbows up in the air!
Pride Month is here! The time of the year where rainbow flags soar high up in the air, where pride marches and parties are in full swing, and every single person in the LGBTQ+ community is celebrated!
But more than a celebration, Pride carries a deeper meaning. It's all about remembering the sacrifices of the earlier generations that paved way for the freedom that LGBTQ+ community has today. It's all about continuing that fight, so that everyone may live their truth and love who they wish to love!
Also Read: Where to Eat and Drink During the 2022 Metro Manila Pride March in Pasay
For this Pride Month's celebration, we're featuring queer and ally-owned food businesses who are loud and proud about being safe spaces to the LGBTQ+ community. Here, we talked about what it means to be queer or an ally in Manila's food scene, their role in creating inclusive spaces, and the importance of voicing out your #Pride!
Commune – Poblacion, Makati
Commune is all about two things–promoting Philippine coffee and providing a place where communities can gather.
Upon entering the cafe, the space is immediately welcoming. The large windows welcome copious sunlight, the space buzzing with a calm but lively energy, and the white and wood interiors immediately inviting. But perhaps the most eye-catching thing about this cafe, especially for someone queer, is the small Pride flag humbly sitting on their counter.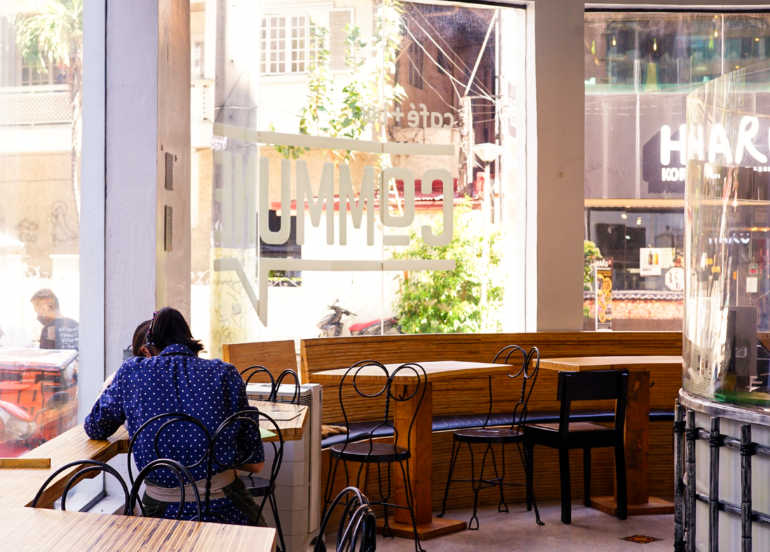 We sat down with Rosario Juan, or Ros, the owner of Commune, who talked about the journey of the cafe and how they came to be recognized as a safe space. "That's why we're called Commune–I wanted it to be about the community," she shared.
Back in 2013, coffee shops in the country were your usual coffee chains–a place for eating, picture-taking, and small talks. They weren't community hubs, like the ones Ros used to visit in Shanghai. And so she thought, why not open a coffee shop where meetups or events can happen and where everyone and anyone can gather.
"That's how it also evolved into a safe space, we wanted to welcome all communities," she said.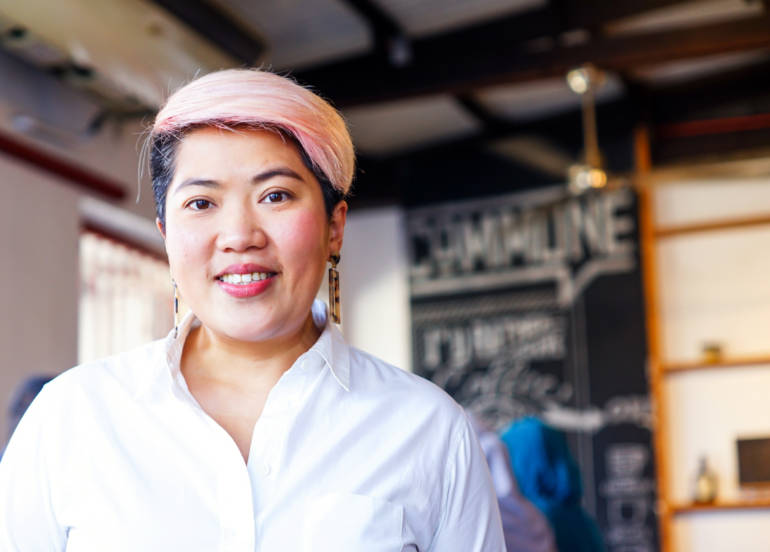 Ros shares a story about a time that she received an email from a gay couple traveling here from Singapore–they were asking if Commune was a safe space. For Ros, the question was mindblowing, and that 's when it hit her how important these places are.
When we asked her what it means to call her cafe an ally establishment she perks up and says, "For me, to be able to respond, 'Yeah! We're totally open to everyone!' and being open to [pride-related] events." As an ally, she stresses that Pride month is all about giving the community a space to speak up.
"May lisensya kayong lahat magsalita at walang pwede pumalag!" she says. "This is your day!"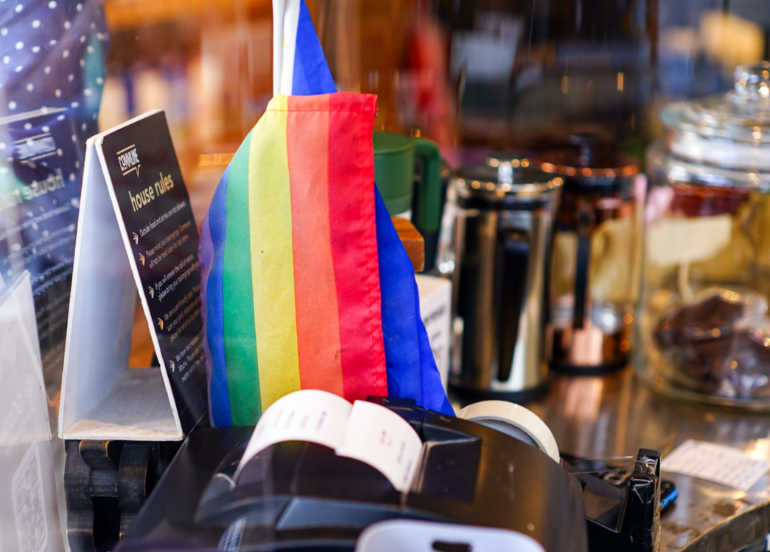 View their website
View their Facebook page
View their Instagram page
36 Polaris St., Poblacion 1210 Makati
OnlyPans – Poblacion, Makati
Picture this: you're on a night out with your partner, strolling through the streets of Poblacion. You feel crazy-happy and maybe a little drunk, and you're craving for some seriously good food. Where should you head? OnlyPans of course.
The Taqueria, which opened two years ago, is usually a busy spot–the cooks are hard at work in the kitchen, where the savory smell of meat wafts and the sound of sizzling taco shells teases the hungry crowd building outside. But more than a place to appease to call of the belly, OnlyPans is also a proud safe space for the LGBTQ+ community.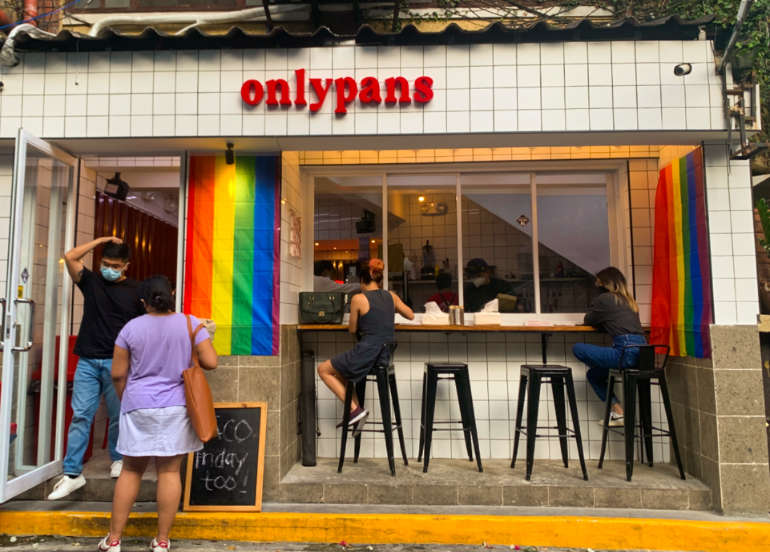 With rainbow flags adorned on their corners and a "Come as you are" sign aglow on their wall, it's clear that the establishment is more than just about food. The owner, Audrey Cruz or Auds, emphasizes that she had always envisioned the brand to be a platform.
"Ayoko matapos yung conversation as 'How's the food? How's the order?" she said. "I wanted the people to treat the brand as their own."
As someone who is part of the LGBTQ+ community, Auds said that it has been her goal to make OnlyPans a safe space, especially since she knows just how difficult it is to find a place where you're free to express. "Sobrang importante na alam ng mga tao at alam ng mga [members] ng LGBTQ+ community na merong mga places na tatanggapin sila as they are…because we're all human beings and we all deserve to be treated equal."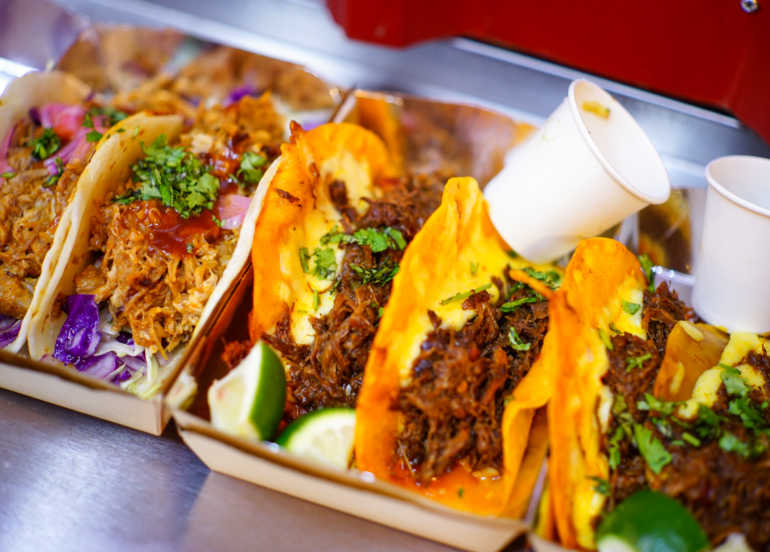 Auds also talks about the importance of education as a way of ending homophobia. "It's sad that being accepted and being just the way you are in this day is a privilege," Auds shares.
"Karamihan [mag-isip], pag bakla ka malamya ka, pag tomboy ka hindi ka tanggap, pag cross dresser ka hindi ka pwedeng magkaroon ng maayos ng trabaho." She stresses that, if we have the capability of educating people about SOGIE and matters relating to LGBTQ+, we should take that opportunity.
That's why she makes sure that she gives her team SOGIE talks so that they too would understand her fight and its importance.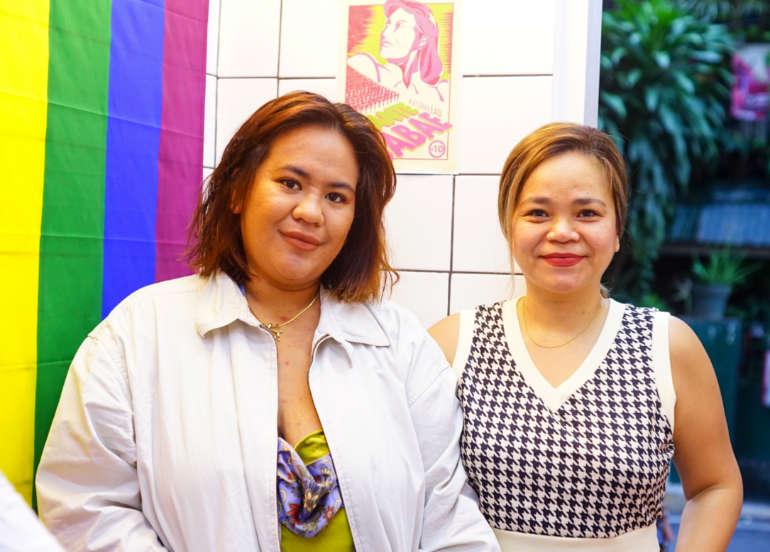 We were also introduced to Auds' mom, Tita Maté, whom Auds counts as her strongest pillar. She shares that her mother has always been accepting of her–loving her, her friends, and her past partners–which is why she hopes to extend that love to other people.
"Pride is a fight that we fight together," she insists. "It's a form of bravery that we do for ourselves and for other people, especially for our brothers and sisters na hindi makalabs ng shell nila. It's a form of hug na niyayakap natin lahat ng saya, lahat ng lungkot, lahat ng hinagpis, lahat ng luha."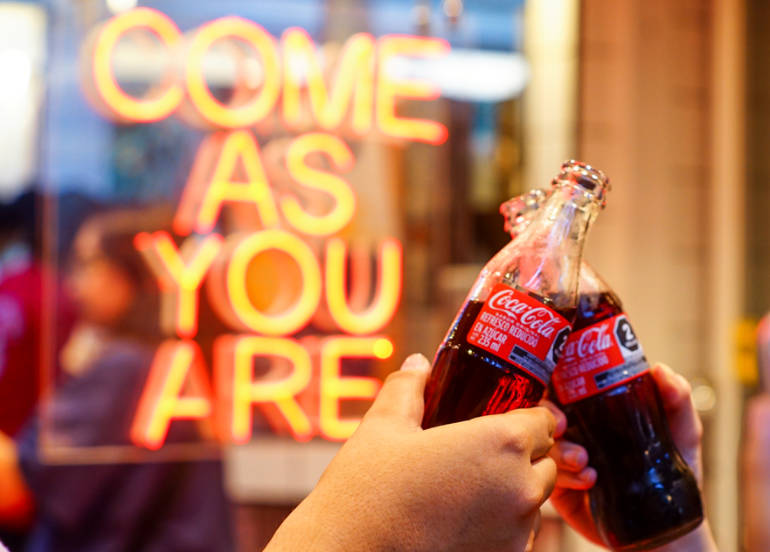 View their Facebook page
View their Instagram page
5663 Don Pedro, Poblacion, Makati
09952174326
Sebastian's – The Podium, Mandaluyong
The Pride Month collection of Sebastian's were officially sold in their shops just last year, but Ian Carandang's passion for the advocacies of the LGBTQ+ community has always had a strong presence in his heart.
We were full of child-like glee, wow-ing and beaming as we tried Sebastian's treats–the Rainbow Ice Cream cake with different layers of cake, ice cream, and sorbet; plus their Pride Pops which come in Rainbow Pride Pop, Bear Pride Pop, and Transgender Pride Pop.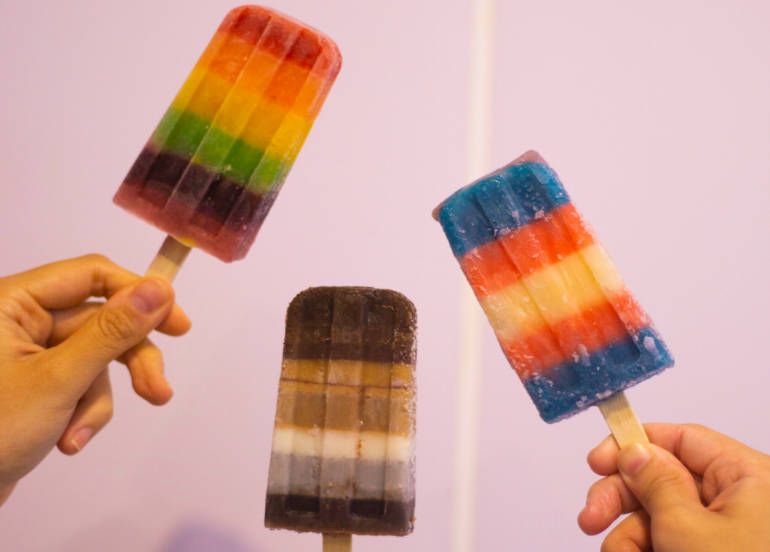 "I wanted to do my own bit of advocacy. What can I do as a dessert maker?" Ian, owner of Sebastian's, shares.
He tells us that they first created the Rainbow Pop, then the Bear Pop, given that he was part of the bear community. And then, they debuted the Trans Pop, as a way to bring awareness to that trans-related issues that were happening in the States. Ian shares that, ever since the release of the Pride Pops, many people have been asking, "Where's the Bisexual Pop or the Lesbian Pop?" to which he laughs heartily and says, "Hinay hinay lang."
To Ian, their Pride Collection are more than just colorful treats that add to the small number of rainbow products we have during Pride month. Of course, they're fun and an absolute delight to eat–but they also symbolizes acceptance and visibility.
"For once, you're celebrated instead of being marginalized," he notes.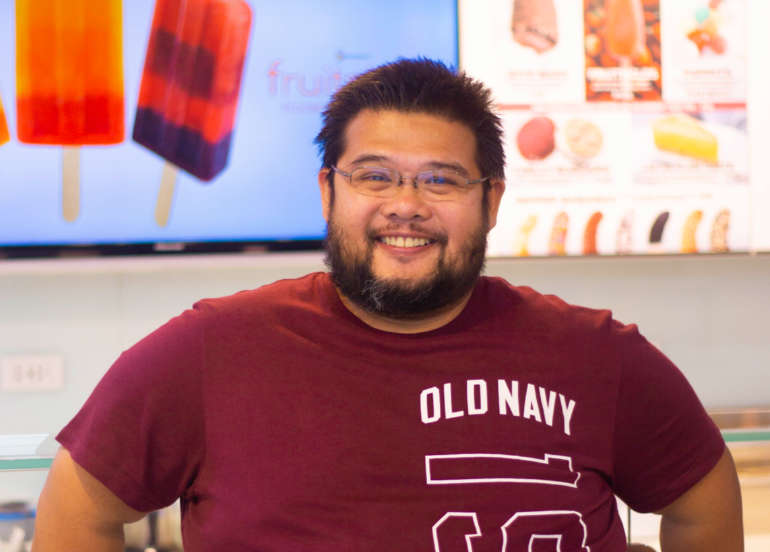 We talked about Pride march in the country and how amazing it was that the number of attendees has exponentially expanded throughout the years. When asked about the importance of these events and of safe spaces, he says, "I've been very privileged. There are people who stay closeted, and I always say, no one stays closeted for fun. If they're closeted, they're probably there for a reason."
To Ian, that's why safe spaces are necessary–it's a place where people of different identities can come to and not have to worry about anything. He elaborates that many queer people in many other countries experience discrimination, violence, and shame. And for him, while that type of oppression still exists, we will always need Pride.
"Pride is a protest for me first," Ian says. "I'm fine with the rainbows, but honestly, it's very serious."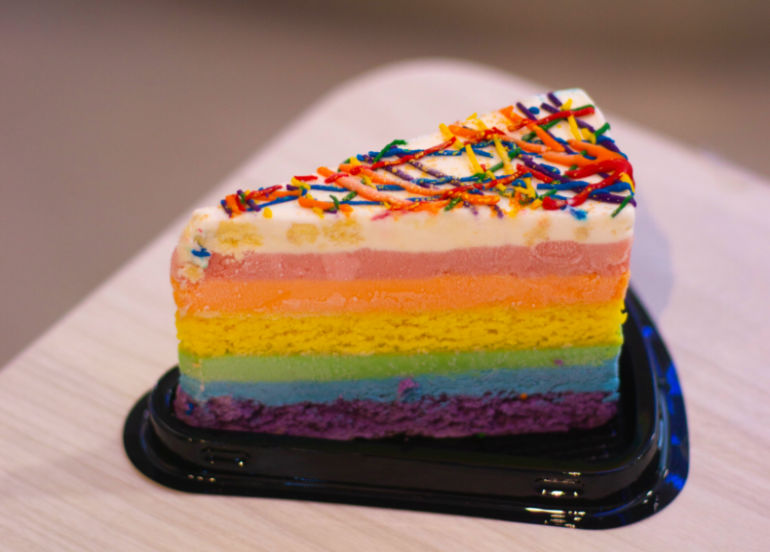 View their website
View their Facebook page
View their Instagram page
5th floor, The Podium, 12 ADB Avenue, Ortigas Center 1550 Mandaluyong
0977 715 1378
For a small cafe such as Good Sh*T Coffee, the place sure is bursting with fun vibes, bubbling with warmth and welcome, and overflowing with pride–LGBTQ+ pride!
Good Sh*T Coffee, an ally establishment owned by Paolo Flores, is more than a neighborhood cafe. Beyond their delicious pastries and perfect brews that make you say, 'This is good sh*t!', the place has become a home for a lot of customers as well as employees.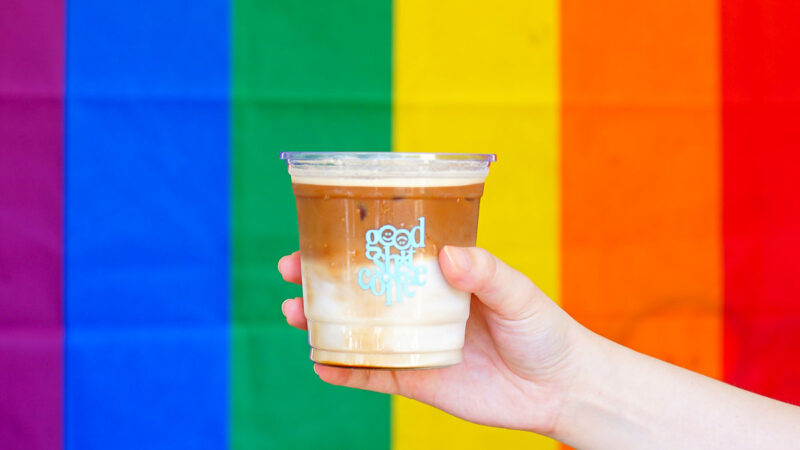 We had the pleasure of meeting Bobby Ocampo and Kaela Ruiz, employees of Good Sh*t Coffee and proud members of the LGBTQ+ community. They told us about the joy of working here–and they mean it!
Baristas have dance parties behind the counter while High School Musical blasts away; regular customers become cherished friends, and sometimes, even new employees; and most of all, everyone, no matter what color you are in the rainbow, finds a safe space to be themselves.
"It's nice to see people working here who are part of the community because it's inviting," Bobby shares. "In some places, you double think—like maybe I should act this way or dress this way. But here, it's nice to have people who are accepting."
Kaela agrees and recalls how she realized how much of a big deal it was that their cafe was a safe space. "Sobrang home ng vibe dito–ngayon lang nag-click sa mind ko na, it's different [in other places]."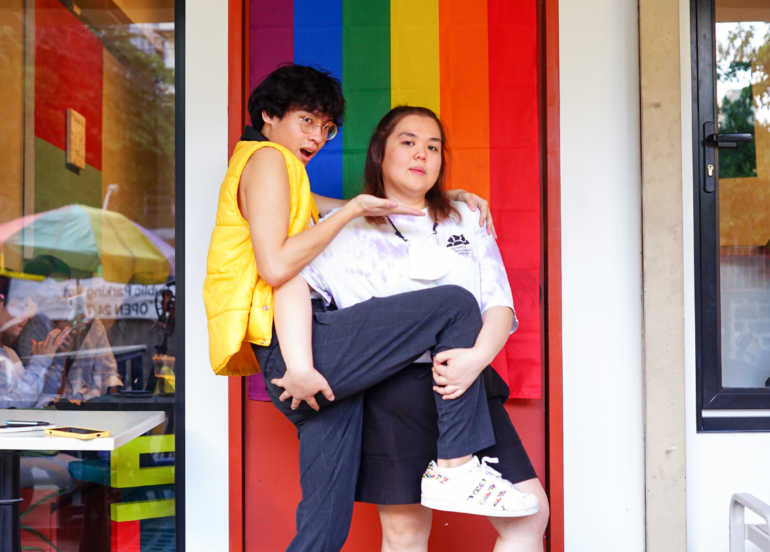 For Bobby, safe spaces are important because they also bring queer people together. "Not only do we get to be who we are, dress how we like, or act a certain way with our significant other. It's also the fact that you get to meet other people from the community."
With the rainbow flag proudly beaming at their door, Good Sh*t Coffee is being clear about one thing–you are accepted here.
"Sabi nga ng isang part-timer namin, 'Let's hold a Pride event'," Kaela shares. "Sabi ko, 'Hindi ba everyday yun ang nangyayari dito?"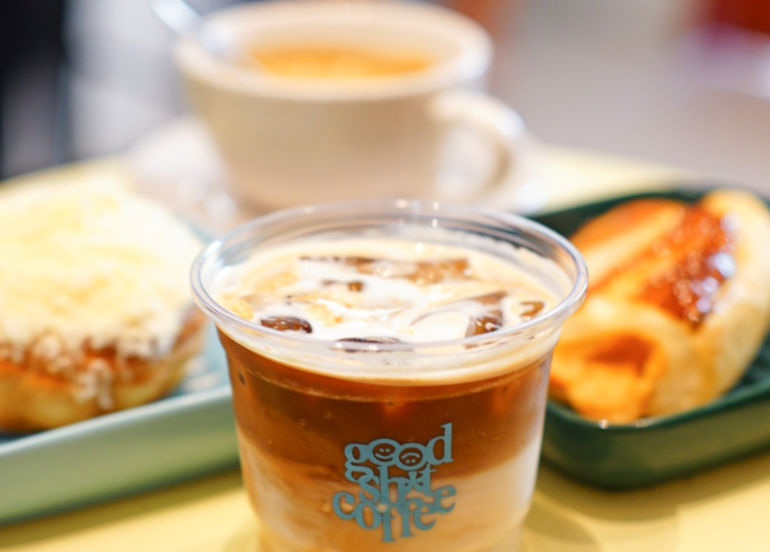 View their Instagram page
5872 Enriquez St. Poblacion, Makati
The croissants that started in Hilder and Jayson's kitchen for their stay-at-home date nights are now the same croissants that are sought after by many. But more than their delicious pastries, Butterboy also prides themselves for being an avenue to showcase queer talent.
Butterboy, a bakery turned cafe, is more than your ordinary coffee spot in the metro. They host Drag Brunches and MerienDrags that feature some of the most talented, dazzling, jaw-dropping drag queens.
"Kung ang naturo ko kay Hilder ay pagluluto, naturo sakin ni Hilder ang appreciation for Drag Race and everything Drag," shares Jayson. He fondly recalls how he taught Hilder how to cook. Hilder began with sautéing vegetables first, then the next week it was ramen broth, until he tried making croissants and have been perfecting them ever since.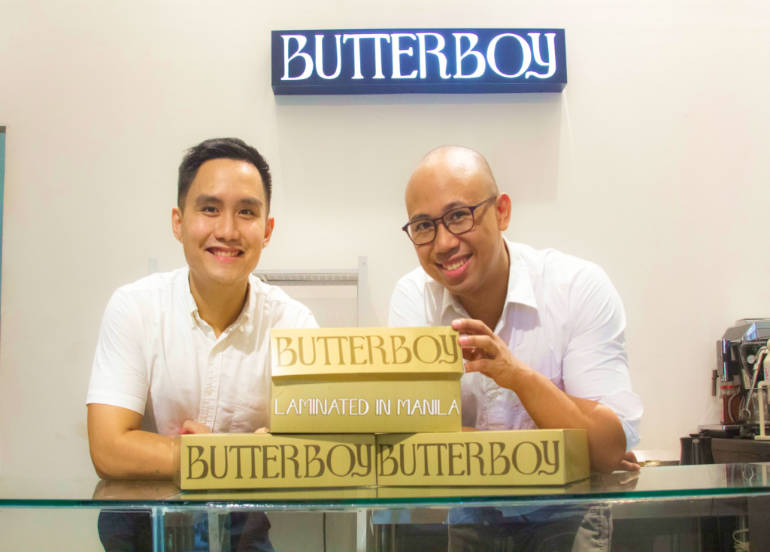 Since its launch date, the Drag Brunches and MerienDrag have been a huge success. But more than having a full house every Saturday, they're also proud of being considered as a safe space and a brand that truly stands for the LGBTQ+ advocacy.
"From the start, gusto naming maging relatable. To do that, we have to be authentic and true to ourselves," says Hilder, who mentions that the journey has been more rewarding than risky, especially since their customers and themselves have developed a relationship with the brand.
"We didn't decide na we will be a queer business. I guess, we're really just gay!" Jayson notes. He adds that having safe spaces is critical, especially because there are only so few of them. "Saan pa tayo magemeet? Saan tayo magiging masaya sa lugar na alam natin walang judgment?"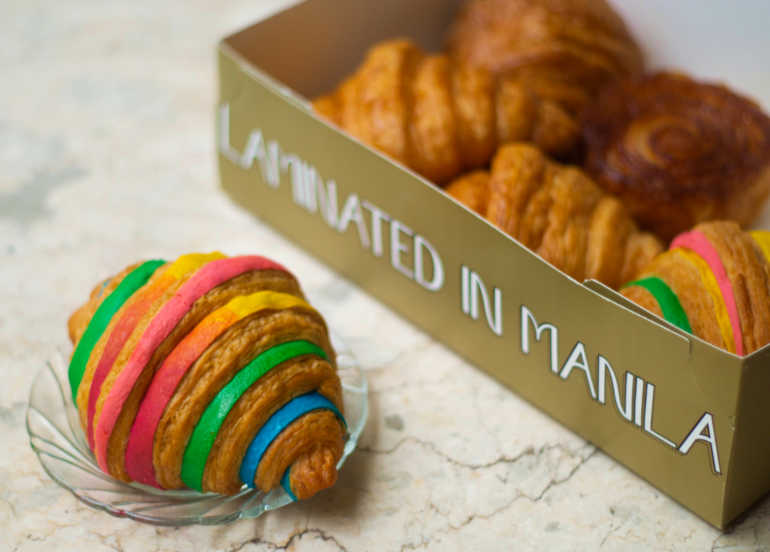 Hilder adds, "What makes a space is not just the infrastructure, but more of the people who occupy the space. So the importance of safe spaces is to create a space where people like us can commune and support each other."
Jayson also shared that they wanted to tap a different kind of audience–those who didn't want to go out at night or those who were a little old to be hopping around bars and clubs. With Drag Brunches and MerienDrag happening during the day, it becomes accessible to people who prefer coffee, daylight, and most of all, coming home early.
But even more than a matter of schedule, having their events done during the day is symbolic to some extent. Jayson says, "Why should we hide in the shadows when we can be happy in the daylight!" In a way, it becomes a metaphor for coming out, being proud, and presenting yourself to the world in full color.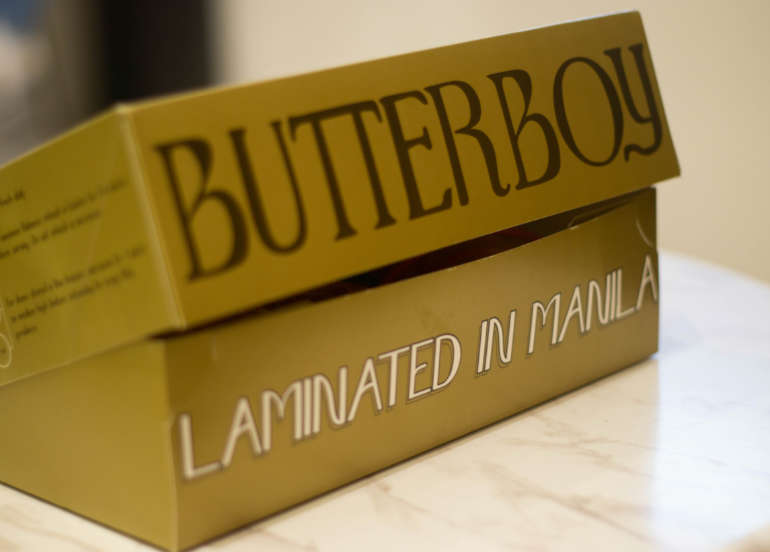 View their website
View their Facebook page
View their Instagram page
81 Basa Street 1105 Quezon City
Upon entering the cafe, you will be greeted by the words, "You are valid" in Food For The Gays' wall. That, and pride flags hanging on the railings, artworks and paintings proudly made by queer artists, tons of rainbow merchandise, and of course, welcoming people who will make you feel at home.
Food For The Gays, owned by Nariese Giangan, has witnessed a lot of kilig moments. Members of the LGBTQ+ community come here to celebrate anniversaries, surprise their partner on their birthday, or even ask the big question of, "Will you be my jowa?"
But even in tough times–like breakups or bad days– the cafe has also opened its doors to customers who need a family.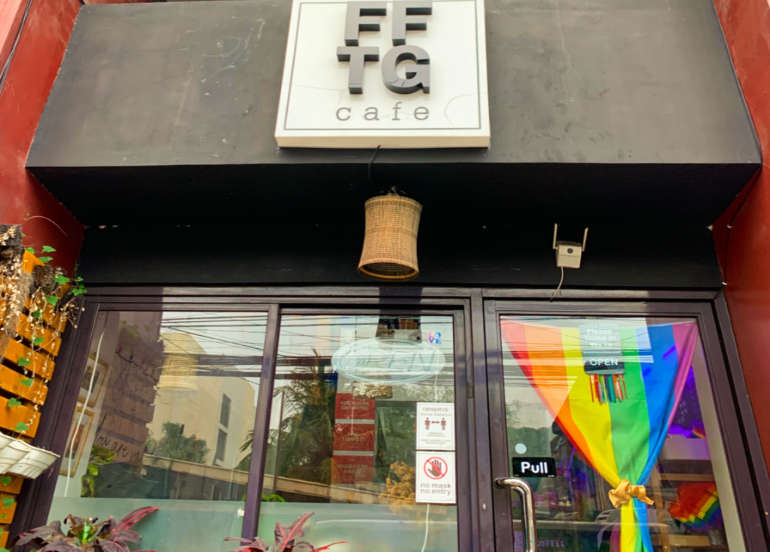 "Safe space ito [ng LGBTQ community], at the same time, dahil nabibigyan nila kami ng energy—parang nagiging safe space namin ang isa't isa," Nariese shares as she talks about the familial bonds that has formed within the cafe.
To her, the best thing about the Food For The Gays is the community that has been built. Friendships are formed, people meet people, and even though you come here by yourself the first time, you're sure that you won't feel alone on your next visit.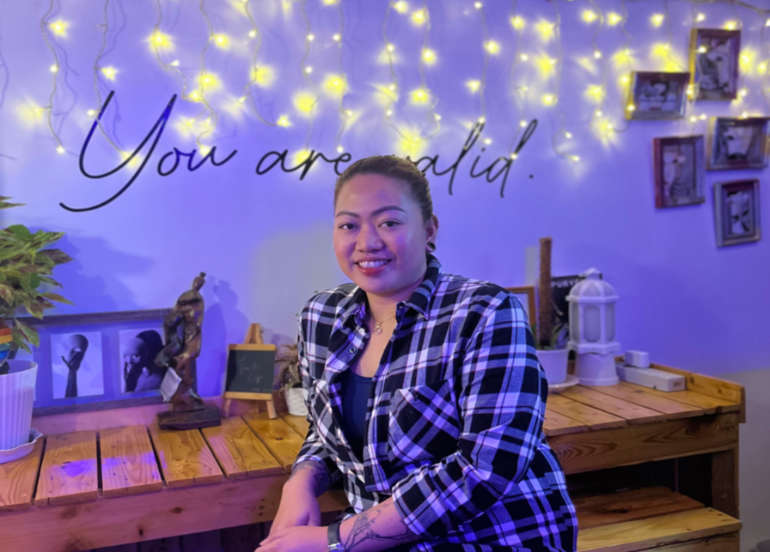 When asked about why she chose to use this cafe as her platform, she recalls a story where her friend asked her not to mix politics and business. To which she replies, "Food For The Gays ang pangalan namin, eh! Pangalan palang, politikal na!"
For Nariese, it's important for Food For The Gays to be a platform for her advocacies especially because not everyone has the luxury to stand up for themselves. Not everyone feels safe and not everyone has someone to look up to for support.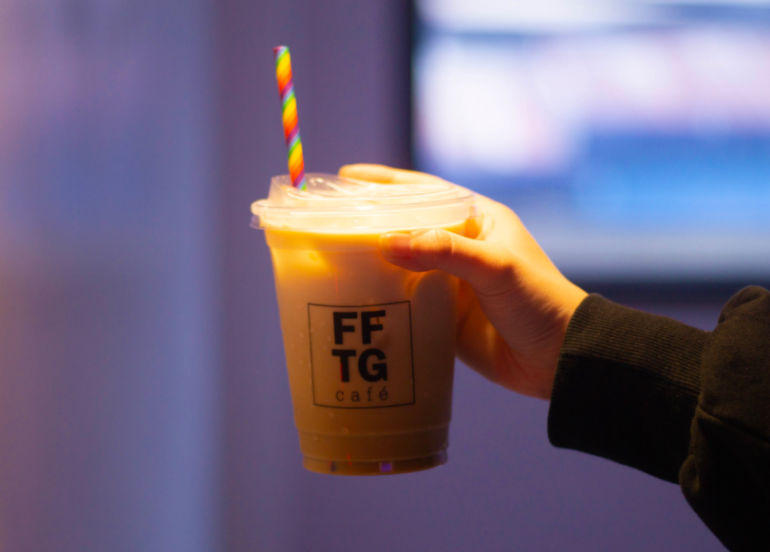 "Walang ibang bakla or tomboy sa family namin. Lahat inexplore ko na ako lang. Natuto akong maging matapang," she says. Since then, it became her personal mission to be someone that others can draw strength from.
To this day, apart from serving delicious food and coffee, Food For The Gays also welcomes various LGBTQ+ events, fund-raising activities, Pride March affairs, quiz nights, and family dinners.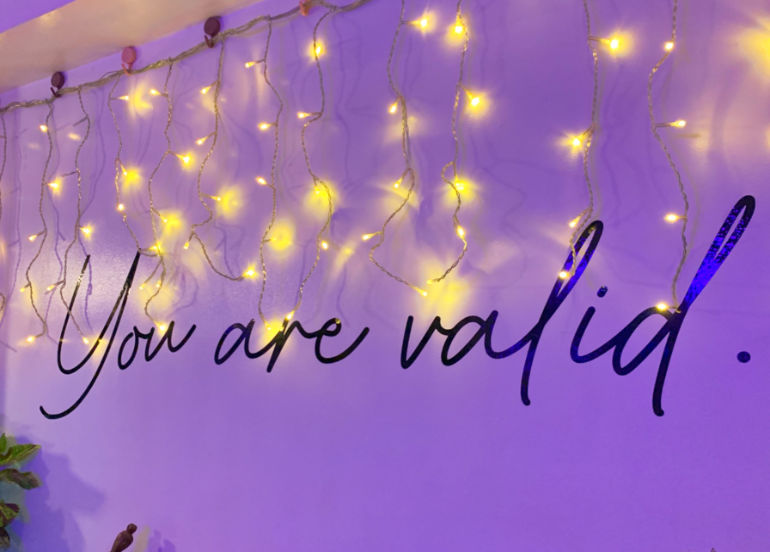 View their Facebook page
View their Instagram page
58 13th Ave, Cubao, Quezon City
We know you loved using the Booky app for discovering the newest places in your city. Given these extraordinary times, we want to continue being helpful so check out our updated food delivery guide, where to shop for groceries online, and more.