Geonbae!
There's something about the way Koreans drink that makes it look so much fun. Without a doubt, we've all wondered at first what Koreans have been drinking whether it was through our favorite K-drama, K-variety show or just by seeing Koreans here in our country. But by now, we're certain that most of us have an idea what Korean alcoholic drinks are… or not.
On this list, we're sharing with you the lowdown on your favorite Korean alcohol. Typically, Korean alcoholic drinks don't need to be mixed with anything. They are already made delicious and bottled nicely so you can enjoy them straight from the bottle. However, that is not to say that Koreans are opposed to cocktails.
Also check out: Your Guide to Korean Groceries around the Metro
More and more Koreans are now being more adventurous and trying different ways to create delicious cocktails from their very own alcoholic drinks. A great example of this is the many Soju cocktail recipes that have sprung up. As well as these other cocktail recipes we've found that you can try out using these Korean alcoholic drinks.
Soju
There's no contest that Soju is the most popular alcoholic drink in South Korea and pretty much everywhere around the world. Traditionally, it was made with rice but many brands now use ethanol derived from sweet potatoes. This was also partly because of a shortage of rice in 1965, which resulted in a ban on using rice to make soju. It is the perfect drink to have while having samgyeopsal.
Different flavors have also started coming out to cater to a younger following. As well as, different alcohol volume.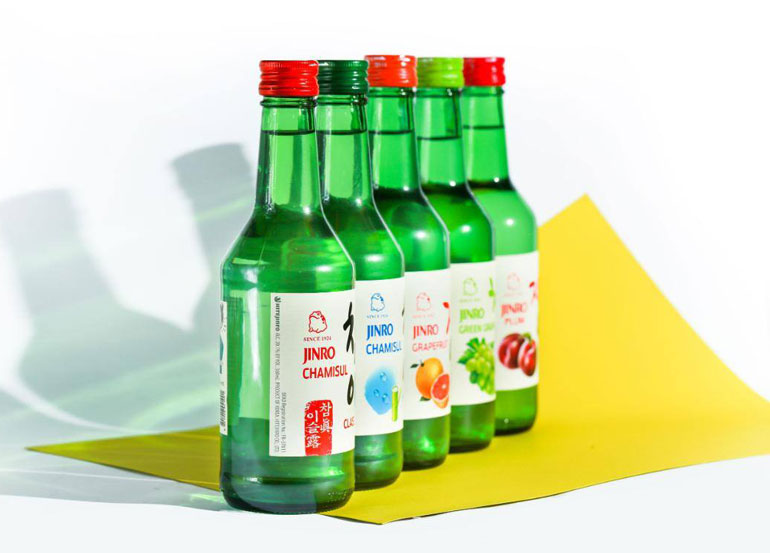 Korean Mule
Here's the recipe from A Bar Above:
3 oz Soju
1/2 oz Lime Juice
6 oz Ginger Beer (To top)
For the procedure, head on to the video.
Makgeolli
You've probably heard Makgeolli mentioned a couple of times in your favorite K-show. This thick, smooth, and sweet (with a slight tanginess), milky alcoholic drink is usually served in a bowl. It is fermented naturally using rice and is considered to be the oldest traditional alcoholic drink in Korea with 6% to 7% alcohol. You can pair it with almost anything. However, it is said that it's best paired with jeon or Korean pancakes.
Nowadays, you can also find plenty of different flavors to choose from like banana, apricot and mandarin.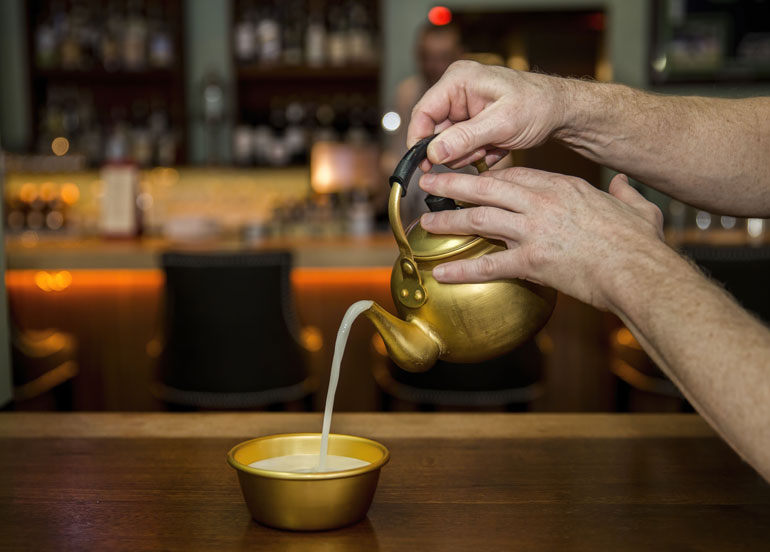 Yuzu Makgeolli Spritz
Here's the recipe from KoreanAmericanStory:
3 oz Makgeolli

1 oz Prosecco

1/2 oz Yuzu syrup
Mint leaf garnish
For the procedure, head on to the video.
Cheongju or Chungju
Cheongju is another kind of Korean alcohol made with rice. Unlike Makgeolli though, it is more refined and is clear. Mostly similar to the Japanese sake. Traditionally, it is made during the winter (November to March) and fermented twice, giving a slightly sweeter version of Soju. But nowadays, you can enjoy drinking Cheongju any time. You can even use it for cooking as well.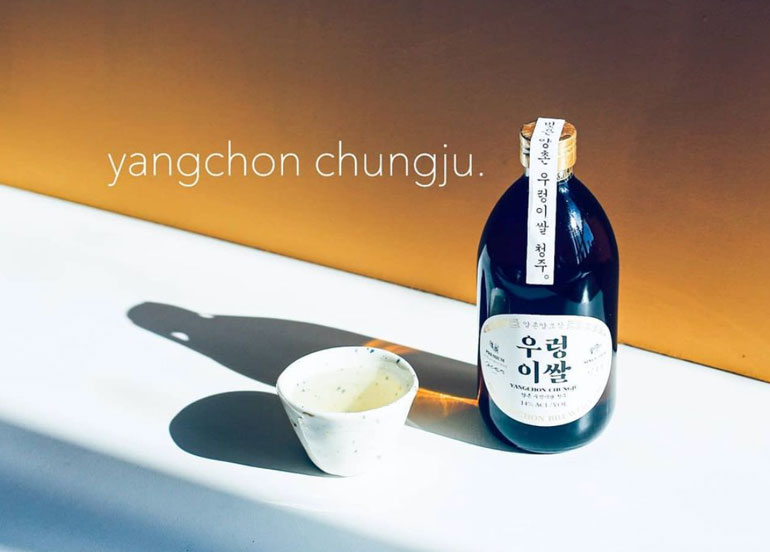 Cojinganmek
Here's the recipe from Kurletos:
30mL Cheongju
30mL Cola (Soda)
230mL Beer
For the procedure, head on to the video.
Fruit Wines
Though fruit wines aren't as known as rice wines, fruit wines made in South Korea are some of the tastiest ones you can try. Some of the most common ones are Maesil-Ju which are made from plums and based in Soju, and Bokbunja-Ju which are made from Korean black raspberries. Depending on the season, you'll find a variety of Fruit wines available all year round.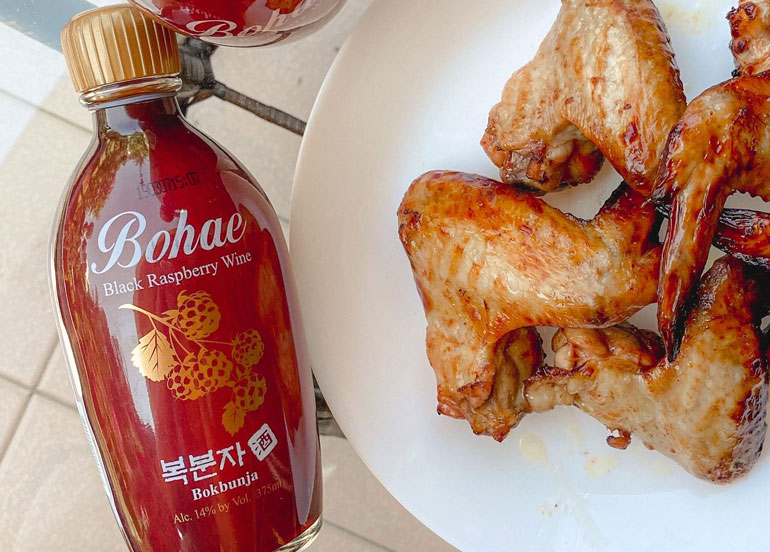 The Bishop Cocktail
Here's the recipe:
2/3 cups of rum
1/3 cups of Bokbunja wine
½ lime juice
Ice
Combine all ingredients into a shaker filled with ice. Shake it very well and strain it into a wine glass. Garnish with a slice of orange before serving.
Beer
If there's anything that Koreans love most is pairing their fried chicken with beer or more commonly called Chimaek. For the most part, Korean beer is light-bodied and over the years, have seen quite a variety of beers that have been inspired by European or American brands.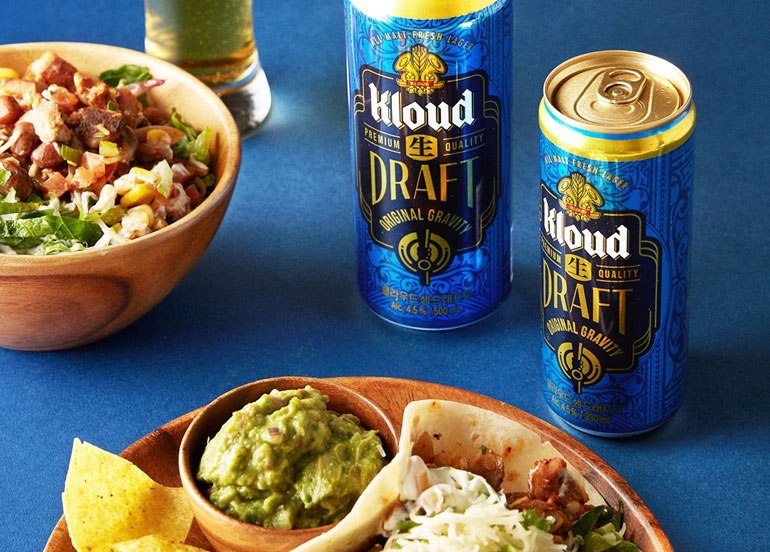 White Grape Beer
Here's the recipe:
50% Korean Beer
50% Bong Bong White Grape Juice
You'll certainly get addicted to this very simple and quite popular mixture. Mixed 2 of those ingredients and get a refreshing drink.
We know you loved using the Booky app for discovering the newest places in your city. Given these extraordinary times, we want to continue being helpful during these trying times so check out our updated food delivery guide, where to shop for groceries online, and more.
Cover image from from @kellyhomechef