Queue starts as early as 8 AM.
Those with a bucket list of enjoying Michelin-star meals pre-pandemic are very familiar with Hawker Chan and their savory soya chicken and char siew. Whether you've tried it in the Philippines or straight from the stall where it originated in Singapore, one thing's for sure, their affordable price and good food are worth the trip to any branch they have within and way beyond the metro.
Also check out: Singaporean Restaurants to Try in Manila If You Can't Go to Singapore Yet
Missing the taste of Singaporean dishes but don't have the budget to make the trip? Then, why not satisfy your cravings at Hawker Chan? And while you're at it, if you're close to their SM MOA branch or are willing to drive all the way to Pasay, don't miss out on the chance to visit their re-opened branch to check out their new interiors, taste their new dishes, and participate in an event where you can win a year's worth supply of Soya Sauce Chicken.
Event
Be the first one to try Hawker Chan 2.0 and get a chance to win a 1-year supply of Soya Sauce Chicken Rice when you visit on September 1, 2, and 5, 2022.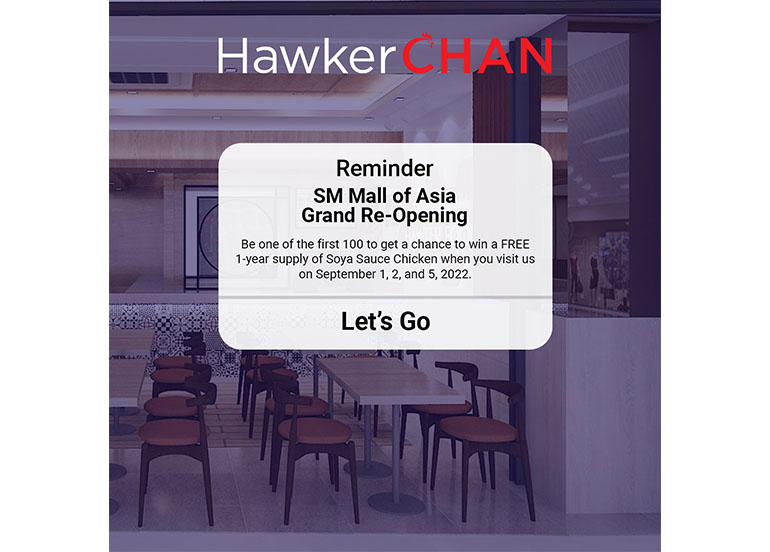 Mechanics:
a. First 10 customers get a 1-year supply of Soya Sauce Chicken Rice;
b. Next 20 gets 6 months supply of Soya Sauce Chicken Rice;
c. Next 20 gets 3 months supply of Soya Sauce Chicken;
d. Final 50 gets 1 month supply of Soya Sauce Chicken.

*All customers must purchase any Hawker Chan products on the promo day to qualify.
Registration starts at 8AM on September 1, 2 & 5. The queue will begin at Sunset Ave. North Wing entrance near Seattle's Best and BDO. We will count the first 100 from there.
Interiors at Hawker Chan 2
Their re-opened branch now also has contemporary interiors and a fresh ambiance.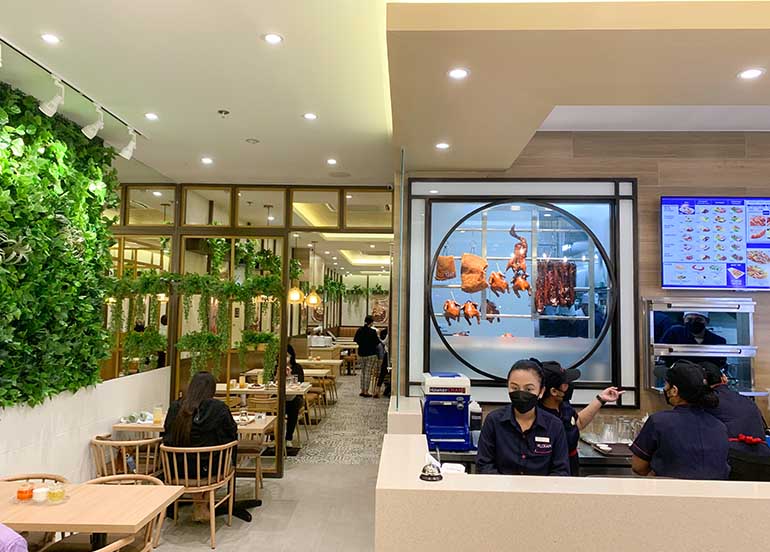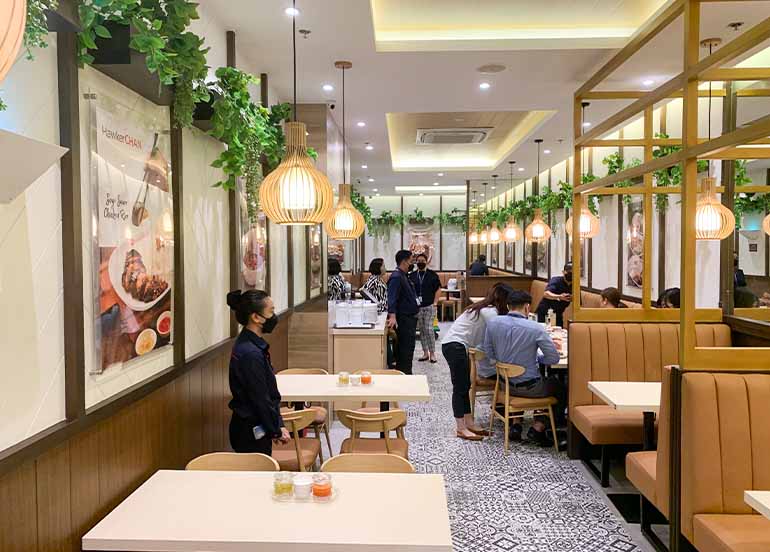 New Dishes
With a new look also comes new dishes. Here are some of their new offerings in Hawker Chan 2.0 at SM MOA.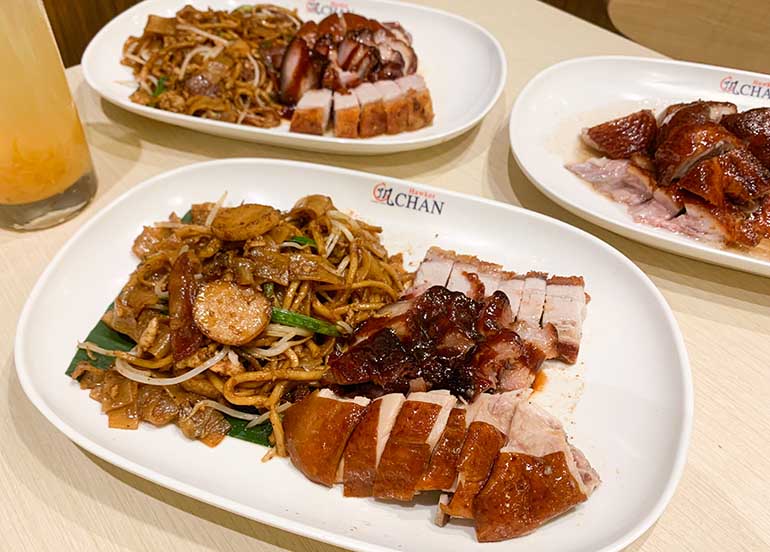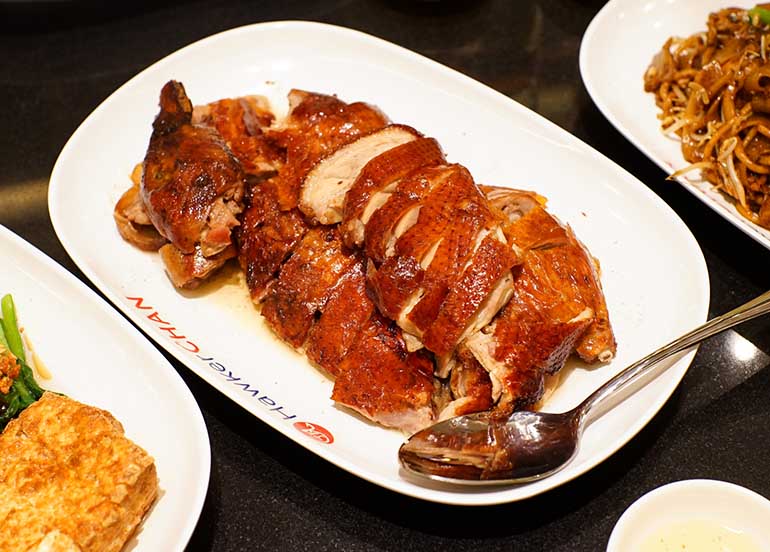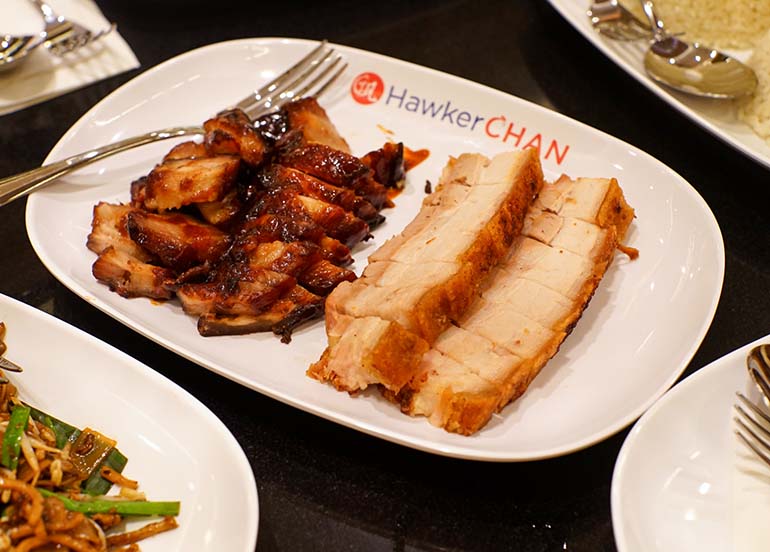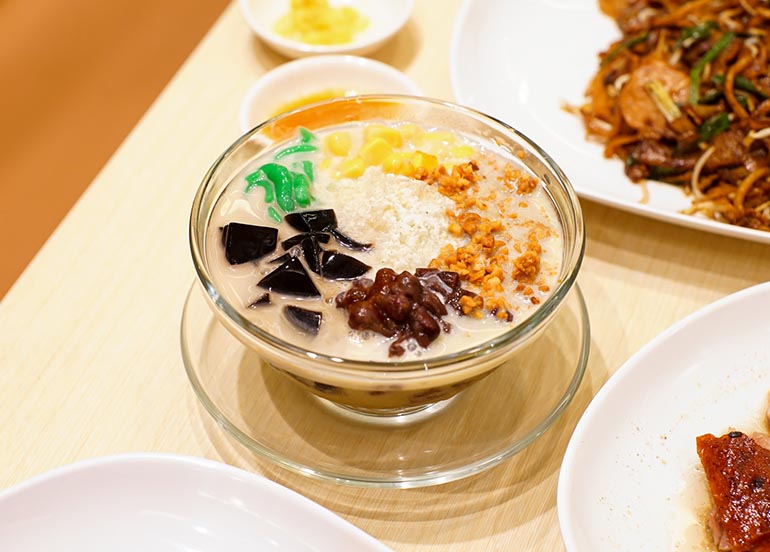 Think you want to want a supply of soya chicken or perhaps to try their new dishes? Then head on to the re-opened Hawker Chan branch at MOA, the branch nearest you, or have your favorite dishes delivered right to your doorstep. And, for more updates on the brand, check out their social media pages.
View menu
View their delivery website (powered by Booky)
View their Facebook page
View their Instagram account
For more updates on everything trending and delicious with food, don't forget to follow our social media pages.
View our website
View our Facebook page
View our Instagram account
View our Twitter account
We know you loved using the Booky app for discovering the newest places in your city. Given these extraordinary times, we want to continue being helpful so check out our updated food delivery guide, where to shop for groceries online, and more.