A Michelin-starred meal for ₱128?!
Chef Chan Hon Meng was born in Malaysia where he first developed his love for food. He started working at the tender age of 15 and decided early on that he wanted to be a chef.
In pursuance of this dream, he flew to Singapore in the 1980s and trained under a Hong Kong chef, where he learned how to prepare soya sauce chicken. This is also the reason behind the name of the dish, Hong Kong Soya Sauce Noodle.
Finally in 2009, he opened his first hawker stall, named Liao Fan, at Chinatown Complex–the largest open-air hawker centre in Singapore, where everything from satay to claypot rice is available.
He created and refined his recipe over the course of his 30-year career as a cook. His soya chickens are flown in from Malaysia, which Chef Chan says are leaner compared to chicken from colder countries. Plus, we read there's a secret Chinese herb involved.
Kevin Ho on the honeycombers.com best described it:
"The chicken here is definitely the highlight – tender, not too fatty, and juicy thanks to the addictive sweet and salty soya sauce that it absorbs. Order half a chicken with noodles – the yellow noodles are evenly cooked, and springy with a satisfying bite – and you'll get a balanced mix of breast (for the meat-munchers) and thigh (for the bone-suckers) meat that's perfect for a group of two."
Chef Chan's passion is undeniable. Despite working 17 hours a day just to be able to produce almost 200 chicken plates a day, you'd still manage to get a smile out of him. For the longest time, the original Chinatown branch was personally run by him and two other assistants.
In July of 2016, Michelin's Singapore Guide debuted and featured 29 of the best restaurants in the Lion City, two of which are street food stalls, and one of those was Liao Fan. Much to his surprise, Chef Chan could only reply with a "Is this a joke?" And the rest was history.
At SG$ 2, Chef Chan Hon Meng's Hong Kong Soya Sauce Chicken Rice, is the cheapest Michelin-starred meal in the world.
Despite the instant popularity and long queue brought by this award, old prices were retained, which makes it the most affordable Michelin-starred meal.
Hawker Chan

in Manila

The words "cheap" and "Michelin-starred" are seldom in the same sentence together, so when Hawker Chan opened their first branch at the ground floor of the Entertainment Hall at SM MALL OF ASIA on July 24 of this year, crowds flooded in! Imagine their delight upon finding out you can score a meal for as low as ₱128!
Fun Fact: You can thank the Foodee Global Concepts group (of Todd English, Pound, llaollao and FOO'D by Davide Oldani) for bringing in Hawker Chan!
Want to try Hawker Chan's famous Soya Chicken but don't want to make the grueling drive to Pasay? We have good news:
Hawker Chan opens their second branch
in

SM North EDSA

today!
A much smaller branch, their second location seats just around 70 people. To celebrate their grand opening, they're giving away supplies to the first 100 guests!
Be one of the first 10 guests and win a year's supply! The next 20 visitors will receive six months supply, the next 20 will get three months, and the next 50 will still be lucky enough to enjoy a month's supply of Hawker Chan's famous Soya Chicken on Rice.
That's not all! With Christmas around the corner, they've introduced a Roasts Platter (₱1,400) to take home to family and friends at your next get-together. The platter is good for 6-10 pax and features Hawker Chan's best-selling roasts: char siew, roasted pork, and of course, soya chicken.
Fun Fact: In some Muslim countries, like Kazakhstan, Hawker Chan franchises serve Char Siew BEEF instead of pork!
This is only the beginning for Hawker Chan in the Philippines. Foodee has announced plans of opening THREE more branches in 2019! We have good word Hawker Chan will be coming to Glorietta, SM South Mall, and Alabang Town Center real soon. Stay tuned!
Reservations are not accepted
View their Instagram
Upper Ground Level, City Center, SM North EDSA
+63 917 631 3976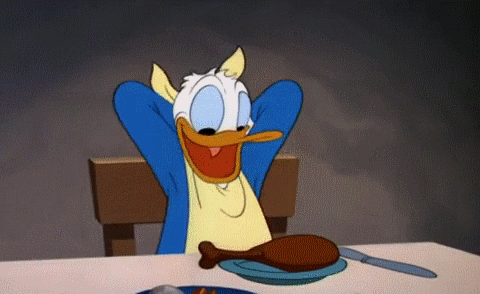 Follow Booky on Twitter and Instagram to stay on top of foodie news! If you're not already enjoying the offline convenience of Booky, you can download the app for FREE on iPhone or Android. Discover over 900 of the top restaurants in Metro Manila and just watch as your foodiverse explodes!