There's no longer an excuse to skip the most important meal of the day.
They say that breakfast is the most important meal of the day but whoever said that must have not taken into consideration that the morning usually tends to be the busiest time of the day too. And when you put those two things together, you've got yourself a problem.
Also Read: Breakfast in Bed Ideas For Every Budget
Sure, you can wake up extra early and prep yourself a hefty meal but let's face it, it isn't exactly a realistic everyday goal. Enter grab-and-go breakfasts. There's no longer an excuse to skip the most important meal of the day. Luckily, for those of us who really got no time on our hands to meal prep, there are tons of restaurants that offer breakfasts that you can eat on the go.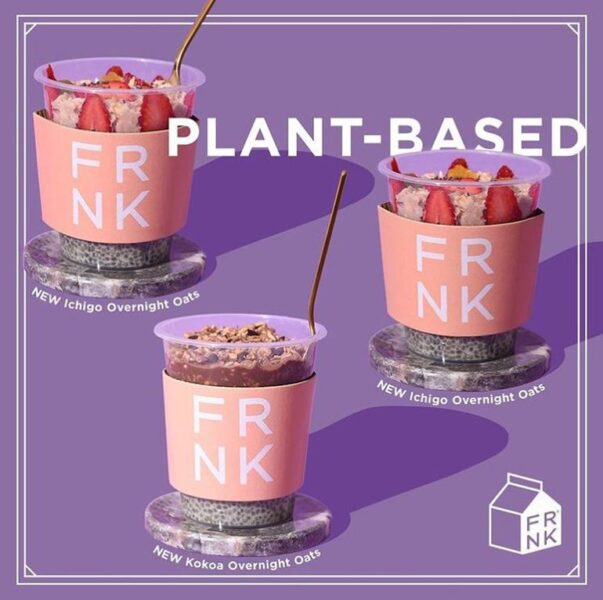 FRNK Milk Bar's latest addition to their menu, the overnight oats series, for example, is the best hassle-free breakfast to start off your day. Not only is it incredibly nutritious for you but it's also a tasty, hearty, filling, and refreshing meal. The soy milk-soaked old-fashioned oats are also topped with a chia soy pudding; giving your meal that extra protein boost on top of healthy carbs, fats, and fiber. It comes in two flavors: Ichigo and Kokoa, which have a strawberry and chocolate base respectively. The plant-based overnight oats are now available in the nearest FRNK Milk Bar store to you. It's available for dine-in, take-out, and delivery.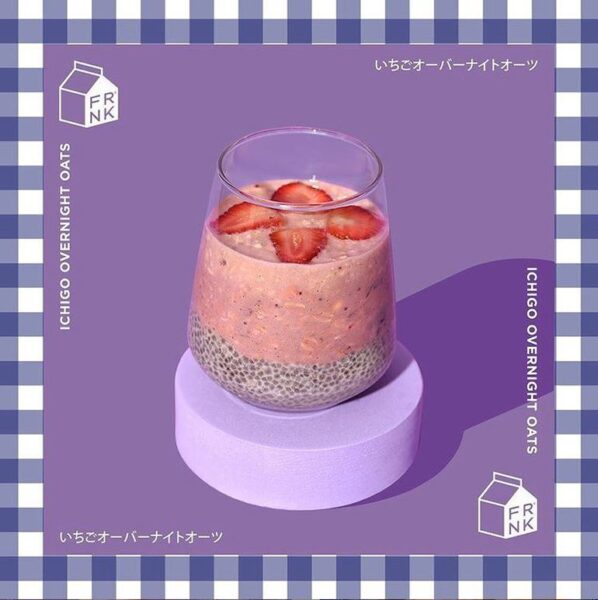 View menu
View their Facebook page
View their Instagram account
View all branches
We know you loved using the Booky app for discovering the newest places in your city. Given these extraordinary times, we want to continue being helpful so check out our updated food delivery guide, where to shop for groceries online, and more.
Cover photo from FRNK Milk Bar's Facebook page.