Batter up!
Crispy on the outside and juicy on the inside is how any and every fried chicken should be!
The easy option is to just pick up the phone and order greasy fried chicken goodness from your favourite fast food chain but if you've been itching to try making fried chicken yourself, we've got some ideas!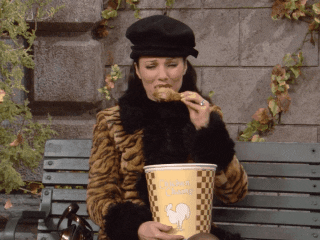 We've rounded up recipes from Chicken Karaage, Dakgangjeong, popular fast foot chicken hacks, and more that'll surely make your kitchen smell great and your tummies satisfied.
Southern Fried Chicken is definitely at the top of our list when it comes to comfort food. The flavour comes from a mix of spices, seasonings, and then all soaked in buttermilk… yum!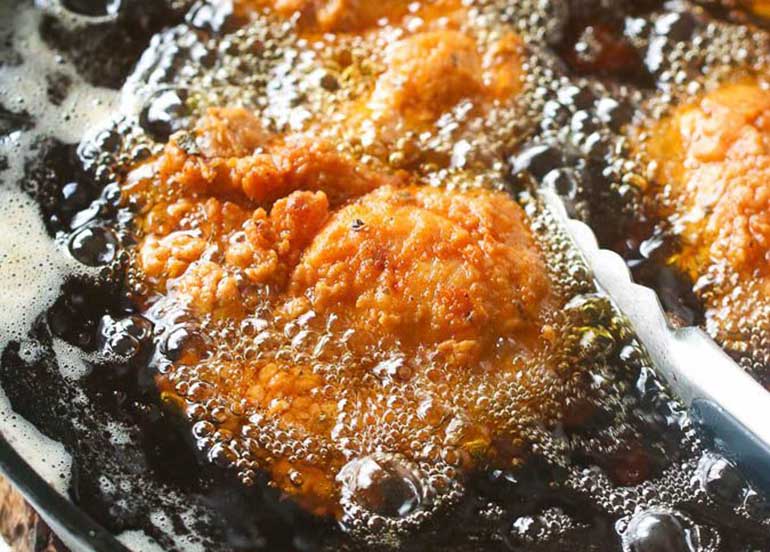 Here's the recipe from Immaculate Bites,
Ingredeints
1 whole chicken cut into 10 pieces
1 1/2 – 2 teaspoons salt adjust to preference
½ -1 tablespoon hot sauce
3-4 garlic crushed
2-3 teaspoons creole seasoning
For the chicken coating
3 cups all-purpose flour
1 cup cornstarch
2 teaspoons baking powder
1 tablespoon paprika
1 teaspoon salt adjust to taste
2 tablespoon garlic powder
2 tablespoon onion powder
1 teaspoon cayenne pepper
1 teaspoon white pepper
1- 1 1/2 tablespoon dried herbs Thyme, Oregano, Parsley
4 cups buttermilk
Instructions
Place chicken in a large bowl or large Ziploc then season with salt followed by all the crushed garlic, hot sauce and creole seasoning.


Pour buttermilk in the marinated chicken, transfer the chicken to a gallon-sized zipper-lock freezer bag and refrigerate for at least 4 hours and up to overnight.


In a large bowl, whisk together the flour, cornstarch, baking powder, salt, paprika, garlic powder, onion powder, cayenne pepper, herbs and white pepper.


Remove all the marinated chicken from the buttermilk. Then dredge in flour mixture, shaking any excess flour. You may use a Ziploc bag for this process too.


Double dip the chicken in the remaining buttermilk (add fresh  buttermilk as needed) followed by the flour mixture – shake off any excess flour. Let the  chicken rest  for about 10-15 minutes while preparing oil. This will help the coating to stay on better.
For frying the chicken
Heat oil in a deep fryer or cast iron skillet to 375 degrees F (190 degrees C). Temperature will drop once you add chicken.

Using a tong, carefully and slowly place the chicken in the hot oil. Work in batches and do not overcrowd the skillet. 

Fry the chicken until golden brown, turning once every 10 to 20 minutes – depending on the size of the pieces. Chicken is done when it is no longer pink inside and its juices run clear. You may do a test by piercing the chicken with a fork.

Drain the chicken on paper towels and then transfer them on a wire rack. (see notes)

Repeat with remaining chicken pieces; let it cool for at least 10 minutes before serving.
Known to have originated during the Harlem Renaissance in the late '20s to early '30s and eventually popularised by a famous restaurant in Harlem, NY namely, Wells Supper Club, the perfect and classic pairing of sweet and savoury has since been a favourite of many reaching worldwide recognition. Just like the previous recipe, yup you need some good buttermilk and no substitutes! Honestly, just writing this short write-up is making me extra hungry and craving for some chicken & waffles!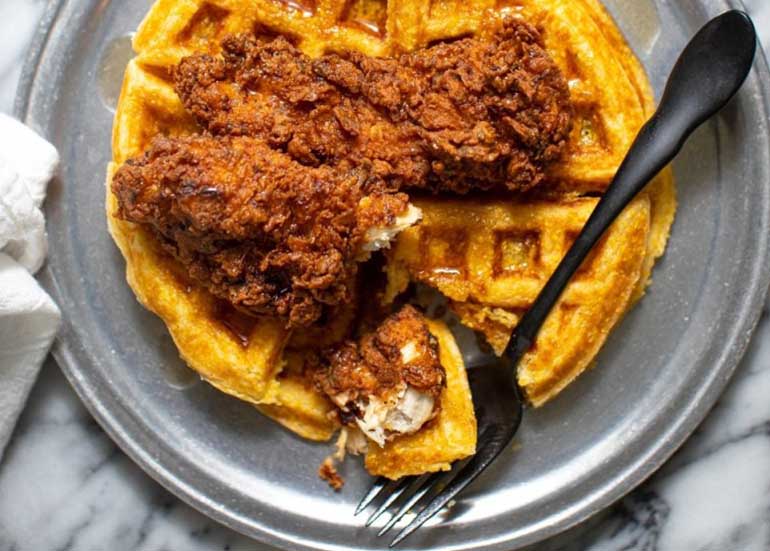 Here's the recipe from Quin of Butter Be Ready,
Ingredients
For Buttermilk Waffles recipe, click here.
1 lb chicken tenderloins (about 6–7 pieces)
1 cup whole buttermilk
1 teaspoon kosher salt
1 teaspoon garlic powder
1 teaspoon onion powder
1/2 teaspoon white pepper
1/2 teaspoon smoked paprika
Vegetable oil (about 1.5 quarts), for frying
Buttermilk Waffles
pure maple syrup, for serving
For the flour mixture
1 cup

 all-purpose flour

1 teaspoon

 kosher salt

1 teaspoon

 garlic powder

1/2 teaspoon

 onion powder

1/2 teaspoon

 white pepper

1/2 teaspoon

 smoked paprika
Instructions
To make buttermilk mixture; combine buttermilk, salt, garlic powder, onion powder, white pepper and smoked paprika together in a large bowl. Stir to fully incorporate and add in chicken tenderloins. Be sure all chicken pieces are saturated in mixture.


Cover bowl with plastic wrap and let chicken marinate in mixture overnight in the fridge. 


In a a large cast iron/dutch oven, heat up oil. Allow oil to reach at least 350°F for optimum frying levels. If you do not have a deep fry thermometer, take the end of a wooden spoon and dip it into the hot oil. If bubbles form around spoon, oil is hot and ready. If oil is bubbling hard, then oil is too hot and let cool.


To make seasoned flour: in a shallow pie plate or medium bowl, whisk together flour and seasonings. 


Take each chicken piece and shake off excess buttermilk mixture, then dip into seasoned flour and coat chicken all over, shaking off any excess. Fry each piece of chicken until golden brown and crispy, about 7-10 minutes, or until cooked through completely. Careful not to overcrowd pan, fry in batches if you need to.


Lay cooked chicken on a rimmed baking sheet fitted with a wire rack and let cool.


Make buttermilk waffles and top waffles with chicken and maple syrup. Enjoy!
The Japanese equivalent of fried chicken, you can find Chicken Karaage in almost any Japanese restaurant in the metro. The crispy, boneless, bite-sized pieces get their flavour from being marinated before coating.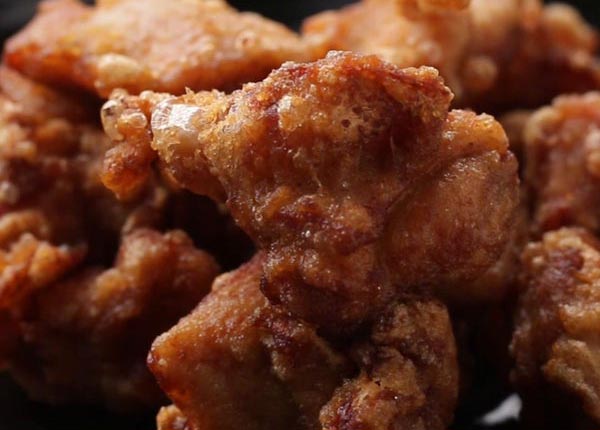 Here's the recipe from Tasty.
Ingredients
1 lb or 455 g skin-on chicken thigh, cubed
1 tbsp sake
1 tsp sugar
2 tbsp soy sauce
1 tbsp ginger, grated
1 clove garlic, minced
½ egg, beaten
⅓ cup or 40 g potato starch
cooking oil, for frying
Instructions
In a large bowl, combine the chicken, sake, sugar, soy sauce, ginger, and garlic. Mix well. Cover with plastic and marinate for at least 15 minutes in the fridge.


Add the egg and potato starch to the chicken. Mix well.


Heat the oil to 340˚F (170˚C). Fry the chicken until golden brown and fully cooked, 5-7 minutes.


Enjoy!
Compared to the usual fried chicken recipe, Buffalo Wings are never breaded or soaked in batter but yes, they are fried "naked". They're simply tossed in hot sauce, butter, and vinegar but pack so much flavour.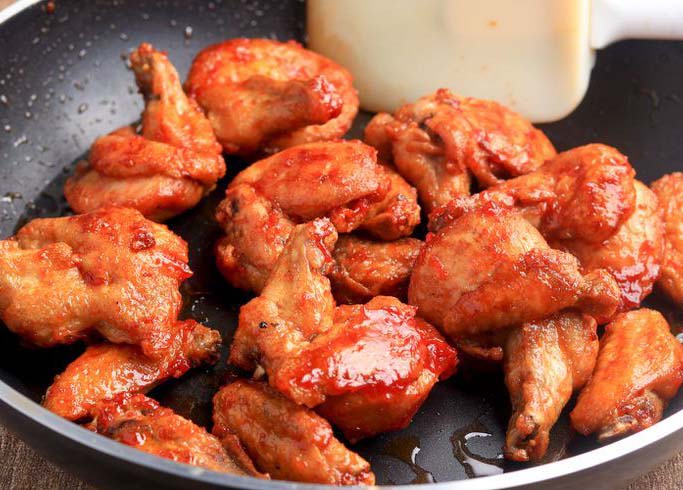 Here's the recipe from The Spruce Eats,
Ingredients
8 chicken wings
1 quart oil (canola, vegetable, or peanut)
2 tablespoons hot sauce (Frank's or Louisiana)
1 1/2 tablespoons butter
1/2 teaspoon distilled vinegar
Optional brown sugar, to taste
Serving suggestion: blue cheese dressing, ranch dressing, or garlic parmesan dip
Instructions
Gather all ingredients.


Remove the tips from the wings and reserve these for making chicken stock.


Cut the joint between the drumette and the flat portion fo the wings then pat the wings dry with paper towels; patting them dry will help them get crispy.


Heat 3 inches of oil in a saucepan at 375°F.


Then in a separate saucepan, combine the hot sauce, butter, and vinegar over low heat until the butter melts.


Taste to sauce to check if it's to your liking and if you'd like to reduce the spice, go ahead and add more butter, a bit of water, or brown sugar.


To retain the heat of the oil, you'd like to fry them in two or three batches for about 12 to 15 minutes per batch; make sure to give the oil some time to reheat before starting with the next.
It's no secret that we, Filipinos, love Korean food so of course we'd add in this recipe. It's a combination of sweet and spicy that can go as your ulam or even as a snack pairing!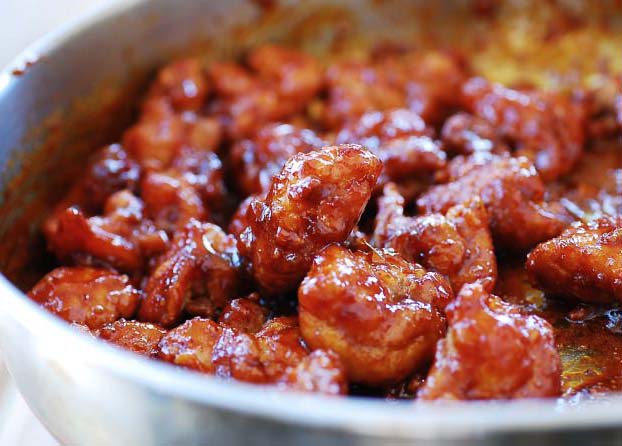 Here's the recipe from Hyosun of Korean Bapsang,
Ingredients
1

 

pound

 

boneless

 

skinless chicken thigh and/or breast

1/2

 

cup

 

milk

 

optional

1/4

 

tsp

 

salt

p

inch

 

pepper

1/2

 

tsp

 

minced garlic

1/2

 

tsp

 

minced ginger

1

 

tsp

 

rice wine

 

if not using milk

1/3

 

cup

 

potato starch

 

or corn starch

oil for deep frying
for the sauce
1

 

tbsp

 

soy sauce

3

 

tbsp

 

rice wine

 

or mirin

2

 

tbsp

 

apple cider vinegar

 

or rice wine vinegar

1

 

tbsp

 

gochujang

 

Korean red chili pepper paste

3

 

tbsp

 

honey

 

or corn or rice syrup

2

 

tsp

 

sesame oil

2

 

tbsp

 

brown sugar

1

 

tsp

 

minced garlic

1

 

tsp

 

grated ginger

pinch

 

pepper
For the garnish
1-2 tbsp peanuts or seeds, coarsley chopped
Instructions
Grab a bowl and soak the chicken in milk for at least 2 hours in the fridge but this step is optional. This helps tenderize the meat and remove its odor.


Once the 2 hours are up, drain thorouhgly and remove any visible fat. Proceed to cut the chicken into bite sized pieces and mix in the salt, pepper, rice wine (if you didn't use milk), garlic, and ginger. Let this stand for 20 to 30 minutes.


In a pan, add all the sauce ingredients and stir well then bring to a boil. When it starts to bubble, reduce the heat to medium low and simmer until it thickens slightly, this will take around 3-4 minutes. Afterwards, turn the heat off.


Add the potato or cornstarch to the chicken and mix well to coat evenly.


Pour around 1 inch of oil into a heavy bottom pan and when the oil is hot (around 350°F), drop the chicken pieces in one at a time and fry them up in two batches to retain heat. Cook these until golden brown, about 1-2 minutes and remove and set them on a wire rack or a paper-towel lined plate.


Reheat the oil to 350°F and deep fry them again until golden brown, this'll take 30-40 seconds. The second frying can be done in one batch.
Heat the sauce you prepared awhile ago over medium-low heat then add the chicken in and stir well until all pieces are evenly coated. Enjoy!
Yup, we found a recipe that uses their, supposedly, top secret blend of herbs and spices that makes their fried chicken so irresistibly good!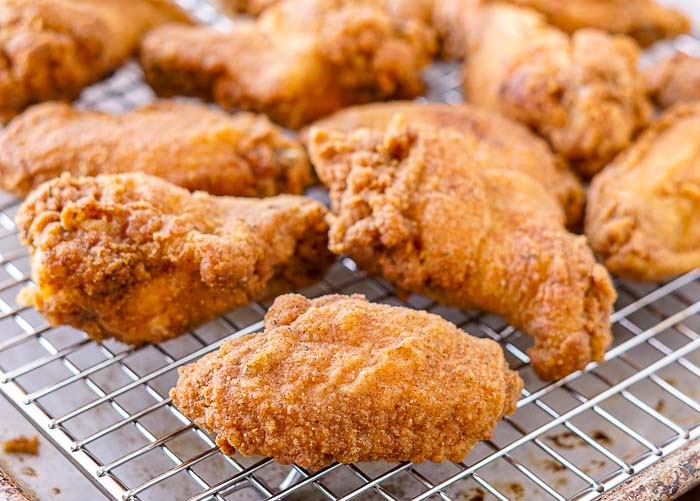 Here's the recipe from RockRecipes.com,
Ingredients
2 cups all purpose white flour
2 tsp table salt
1 1/2 tsp dried thyme
1 1/2 tsp dried basil
4 Tbsp paprika
1 tsp dried oregano
1 Tbsp celery salt
2 Tbsp garlic salt
1 Tbsp black pepper
1 Tbsp dry mustard powder
3 Tbsp white pepper
1 Tbsp ground ginger
1 Tbsp MSG, optional
7 lbs chicken
oil for deep frying
Instructions
Mix all of the herbs and spices together first, making sure there are no lumps in the mixture from spices that have clumped in storage.


In a large bowl, add the herb & spice mixture to the flour and mix well until the spices are evenly distributed.


Cut 2 whole chickens into 9 pieces each (2 drumsticks, 2 thighs, 2 wings, 2 side breasts and a centre breast)


Dip each of the pieces in plain water, shake and dredge in the flour and spice mixture. Repeat for all of the remaining pieces. Leave the pieces to sit in the dredge for 10-15 minutes while the oil heats up. This will help the coating stick to the chicken better.


Preheat the vegetable oil filled deep fryer to 340°F.


Shake off the excess coating from the pieces and fry for up to 18 minutes for the largest pieces. Wings generally take 8-10 minutes, drumsticks about 12-15 minutes depending on size. I use a meat thermometer to test the pieces and remove them individually when they reach an internal temperature of 180 degrees F.


Place cooked pieces on a rack that has been placed on top of a cookie sheet.


Hold the cooked chicken in a 150 degree oven if you need to cook the chicken in multiple batches. In that case, I always start with the latest pieces and end with the smallest to minimize the time in the oven.
One of the most iconic fried chickens in the country, Chicken Joy has definitely come a long way. Nowadays, it's not just Filipinos craving over this langhanp sarap chicken but it has since been well-loved by international audiences.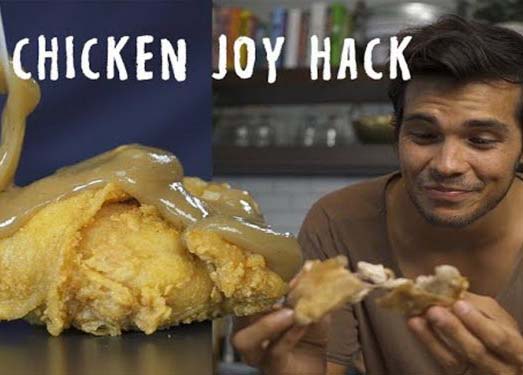 Here's a recipe from Erwan Heussaff of The Fat Kid Inside,
Ingredients
1 cup cornstarch
1 cup flour
1 tsp salt
2 tbsp garlic powder
1 tbsp onion powder
2 tbsp five spice
For the gravy
1 organic stock cube
3 cups of water
2 tbsp of flour coating mixture
1/3 cup milk
Instructions
Prepare the gravy.
Mix all the ingredients (excluding the ones for the gravy) and use them as coating then deep fry the chicken in 50/50 Canola oil and Coconut Oil.
Enjoy!
Meat not included in your diet? No worries! Here's a recipe that doesn't use meat at all but can produce that juicy fried chicken flavour.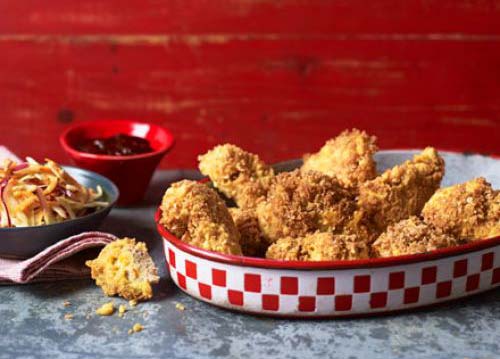 Here's the recipe from BBC GoodFood,
Ingredients
250g firm tofu
150ml unsweetened soy milk
2 tsp miso paste
2 tsp Marmite
1 tsp dried tarragon
1 tsp dried sage
1 tsp dried thyme
1 tsp onion powder
2 tsp garlic powder
160g wheat gluten
40g pea protein or vegan protein powder
1½ litres vegetable stock
1 onion, quartered
3 garlic cloves
handful parsley
stalks
300g gram flour
350g plain flour
vegetable or sunflower oil for frying
For the spice coating
2 tsp dried thyme
2 tsp dried basil
2 tsp dried oregano
2 tsp ground ginger
3 tsp celery salt
3 tsp black pepper
3 tsp white pepper
3 tsp dried mustard
3 tsp paprika
3 tsp dried sage
4 tsp dried garlic powder
1 tsp brown sugar
200g panko breadcrumbs
Instructions
First, make the seitan. Blitz the tofu, soy milk, miso, marmite, tarragon, sage, thyme, onion powder, garlic powder, 1 tsp salt and ½ tsp white pepper in a food processor until smooth.

Tip into a bowl and add the wheat gluten and pea protein or protein powder. Mix to form a dough. Once it has come together, give it a really good knead, stretching and tearing for 10-15 mins. It will be ready when the seitan feels springy.

Pour the veg stock into a pan with the onion, garlic and parsley stalks. Bring to a simmer. Flatten out the seitan to 1cm in thickness, and chop into chicken-breast-sized chunks. Simmer these in the stock for 30 mins, covered with a lid. Allow to cool in the stock. Ideally do this the day before and chill in the fridge. These can also be frozen if you wish. 

Mix the spice coating ingredients in one bowl. Place the gram flour in another and the plain flour in a third. Mix enough water into the gram flour until it has a texture similar to beaten egg. Dip the seitan pieces in the plain flour, shake off the excess, then coat each piece in the gram flour mixture and finally in the panko spice mix.

In a large frying pan or deep fat fryer, heat the oil to 180C (or until a piece of bread browns in 20 seconds). Once it's hot, carefully drop in the seitan pieces and cook for 6 mins or so, until they are dark golden brown and crispy. Transfer to kitchen paper to drain off the excess oil and sprinkle with a little salt. Serve in toasted buns with salad or slaw, or alternatively as mock chicken dippers with BBQ sauce. 
We know you loved using the Booky app for discovering the newest places in your city. Given these extraordinary times, we want to continue being helpful so check out our updated food delivery guide, where to shop for groceries online, and more.
Featured image from Butter Be Ready.