Complete with a quick description of the best dishes and prices!
Everyone knows Chowking as one of the family-friendly restaurant chains in the Philippines where you can get your fix of affordable, quick, and delectable Chinese food. It has been since 1985 and continues to be until now.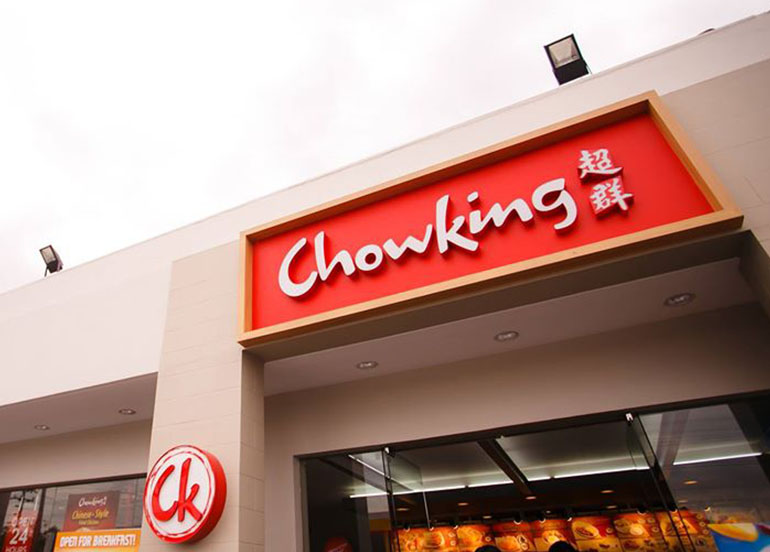 Serving up noodle dishes, rice dishes, and even cold desserts, Chowking's menu is diverse enough to satisfy the cravings for savory Chinese food. Don't know which to pick first from their menu? Check out our quick guide below!
Note: Prices may be subject to change without prior notice. 
Noodles
Mami
Consisting of egg noodles swimming in pork or beef broth and topped with either siomai or wanton, Chowking's mami is warmth in a bowl that's just as warm as your loved ones cuddles.
Price: Starts at ₱66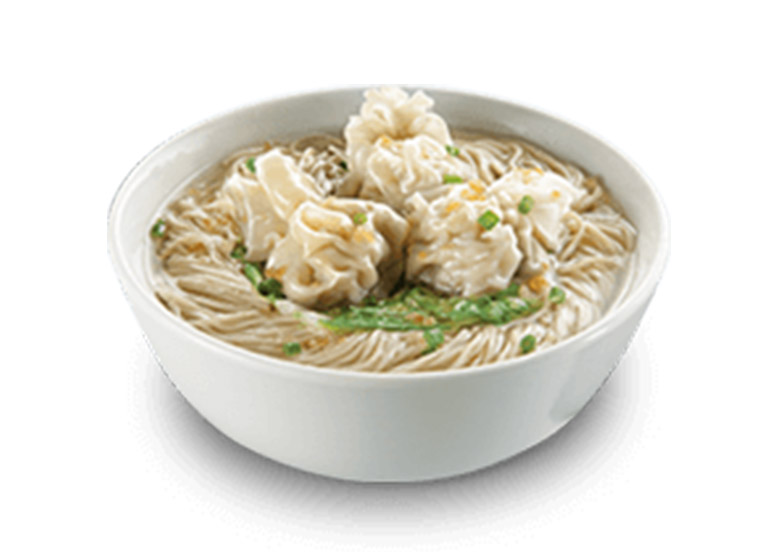 Lomi
If you like your noodles THICC, then skip mami and order Chowking's lomi instead which is made of a mix of egg noodles chicken balls, sauteed pork, pork liver, and vegetables.
Price: Starts at ₱123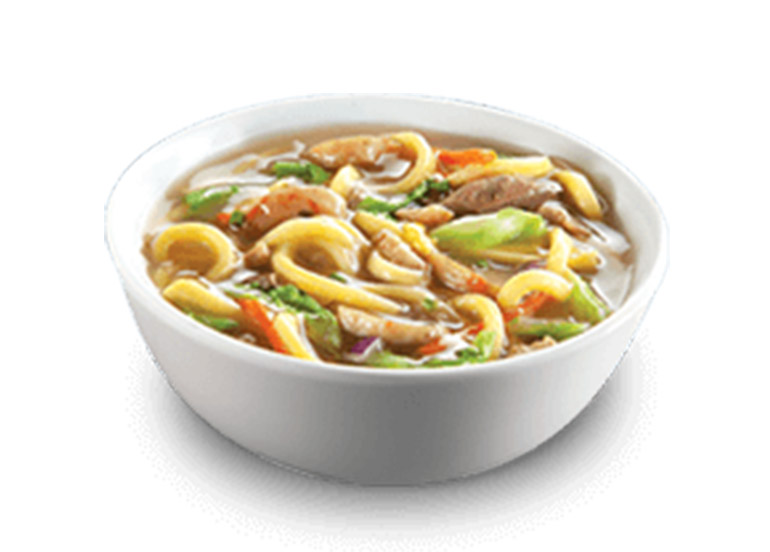 Pancit Canton
Your birthday coming up soon? Order Chowking's pancit canton – which consists of stir-fried noodles with sauteed chicken strips, sliced chicken balls, and vegetables in pancit canton sauce– and eat your way to a longer life.
Price: Starts at ₱56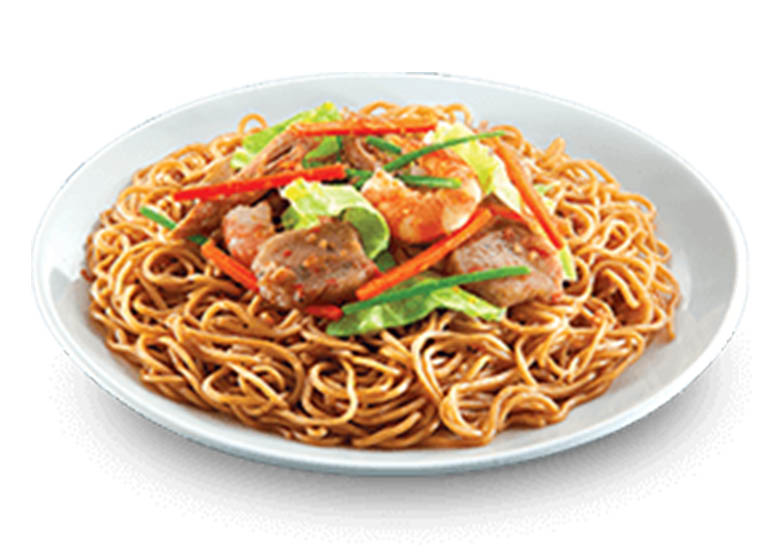 Chao Fan
Pork Chao Fan
The first flavor you'll see on the menu, the pork chao fan differs from other chao fans because of its ingredients which are: fried rice, pork, egg, and kangkong leaves.
Price: Starts at ₱55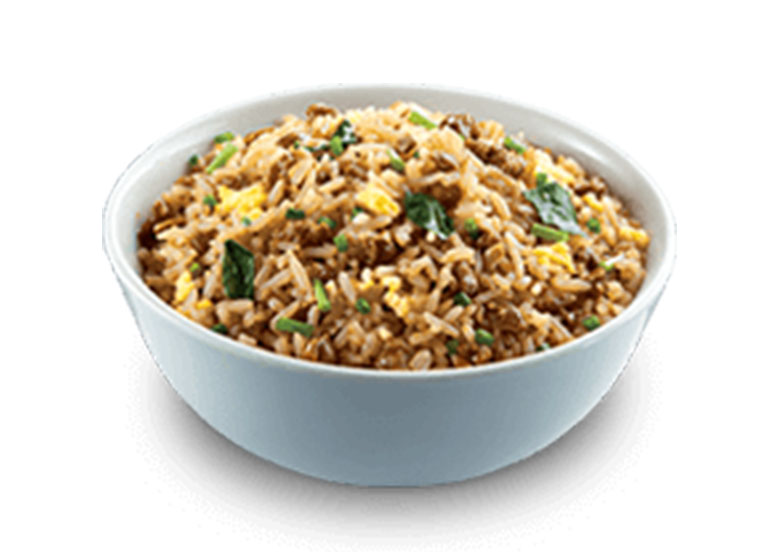 Beef Chao Fan
At first glance, it can be confused with the pork chao fan however, the beef chao fan stands out with its flavors because compared to former, this bowl of goodness is made with egg, cabbage, and carrots.
Price: Starts at ₱84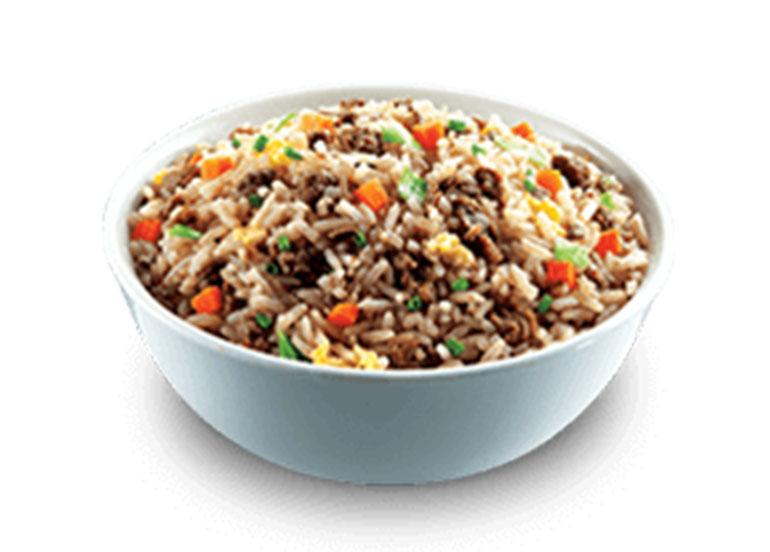 Yang Chao Fan
A definite contender when it comes to loaded rice because of its familiar name, color, and flavors, the yang chao fan is a classic when you just want a quick and affordable Chinese staple.
Price: Starts at ₱95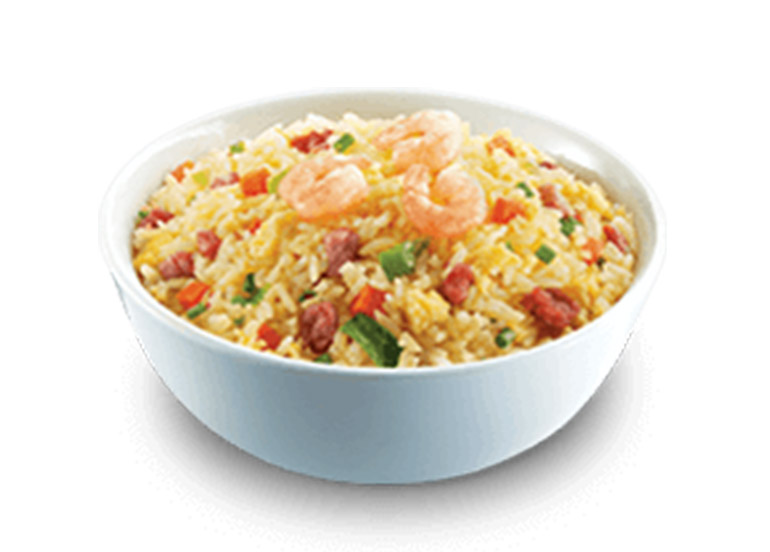 Dimsum
Siomai, Dumplings, Rolls
Finding your chao fan lacking? Thank goodness Chowking has dimsum you can top them with such as steamed siomai, fried dumplings, and of course, a Filipino favorite, the fried shanghai rolls.
Price: Starts at ₱34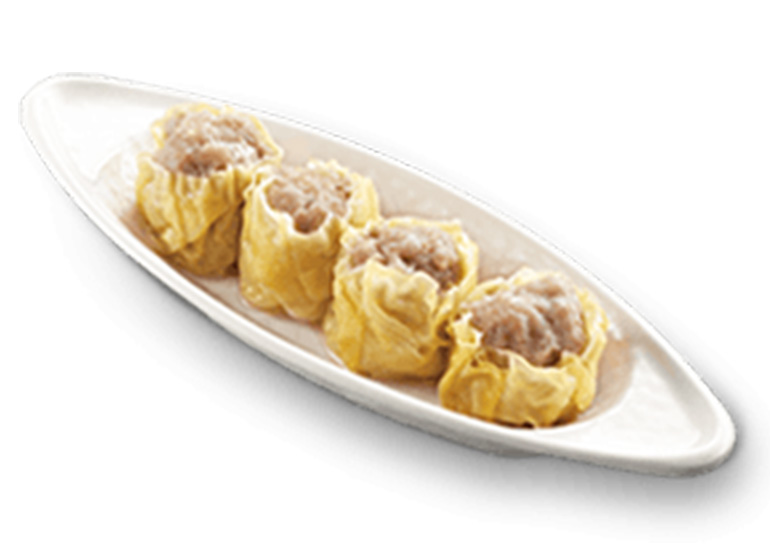 Siopao
Available in savory (Asado and Bola Bola) and sweet (Chocolate) variants, Chowking's siopaos are the perfect on the go meals/snacks desserts.
Price: Starts at ₱44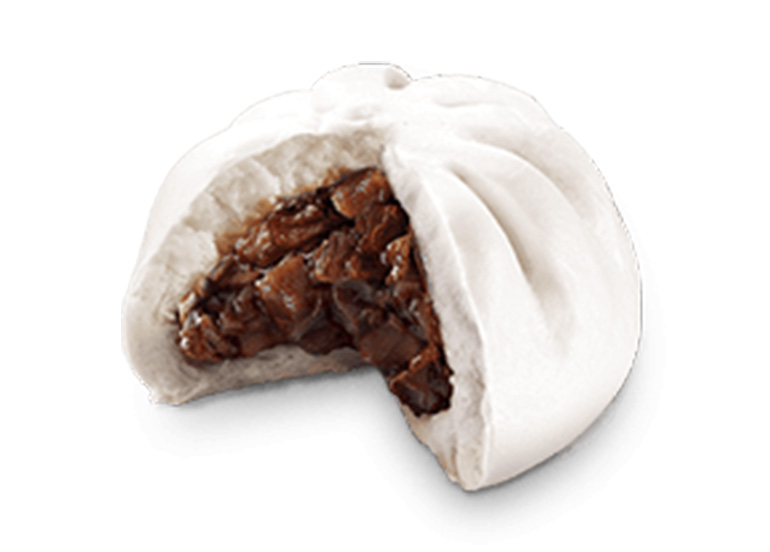 Side Dishes
Buchi
Peanutty and just the right amount of sweet, this deep-fried ball of glutinous rice filled with sweet lotus cream or buchi has to be one of the best desserts for those who are counting their calories.
Price: Starts at ₱34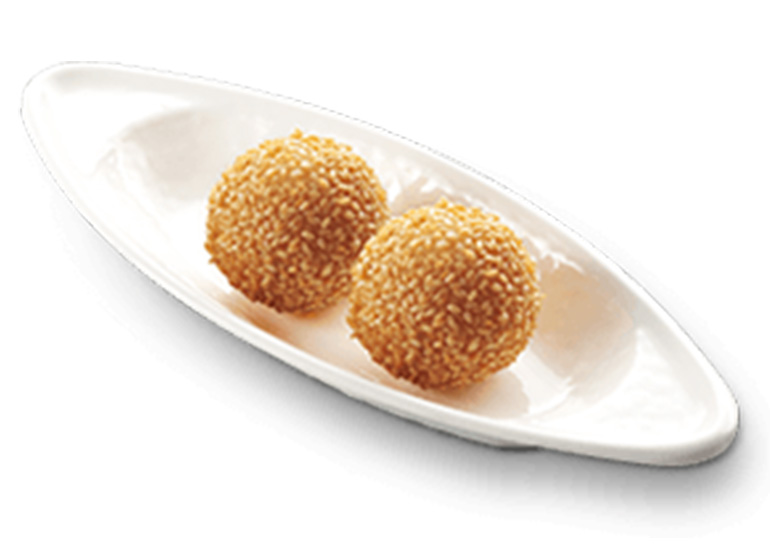 Chicharap
The Chicharap is a nostalgic but messy snack/side dish that is arguably one of the best appetizers you can munch on while waiting for your main orders.
Price: Starts at ₱56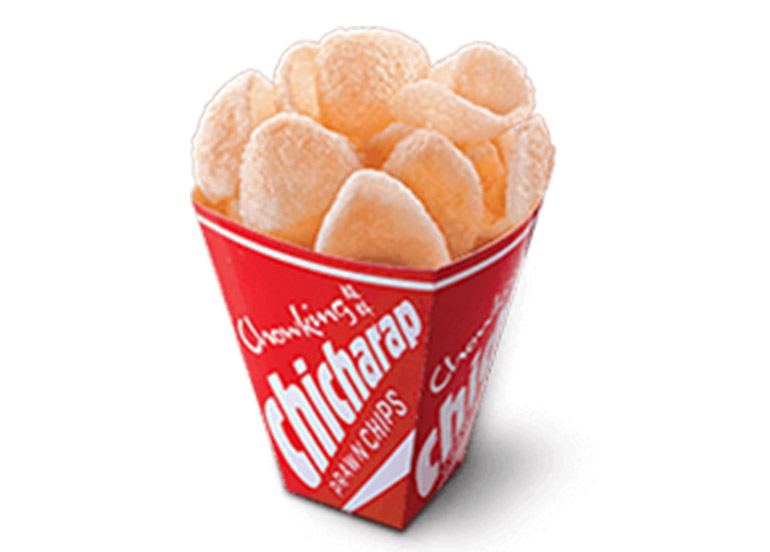 Kangkong w/Chinese Bagoong and Tofu
Missing your daily serving of vegetables/healthy dishes? Don't worry, you can still get your veggie/healthy on at Chowking with these dishes: kangkong with Chinese bagoong and deep-fried tofu dressed with a salty-tangy sauce and topped with minced red onion.
Price: Starts at ₱56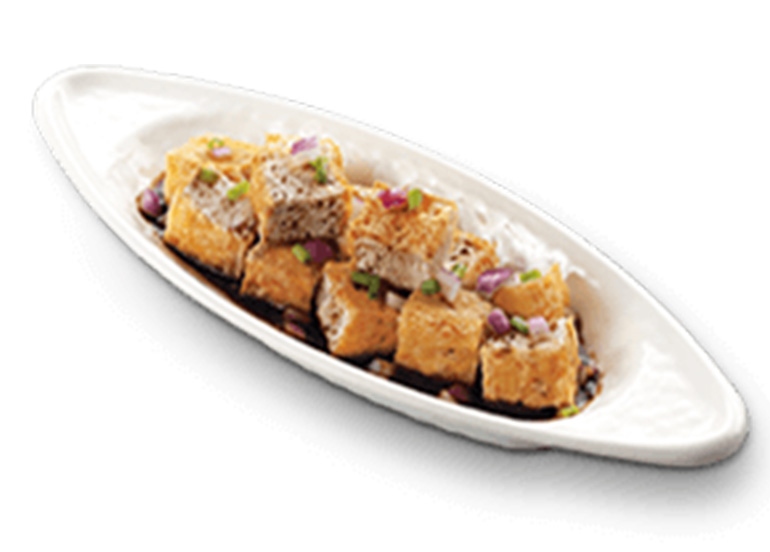 Chinese Rice Meals
Sweet 'n' Sour
Whether you want chicken, pork, or fish, Chowking's got a sweet and sour version of it! Even better, these sweet and sour bites are served with rice and chicharap for a truly filling meal.
Price: Starts at ₱88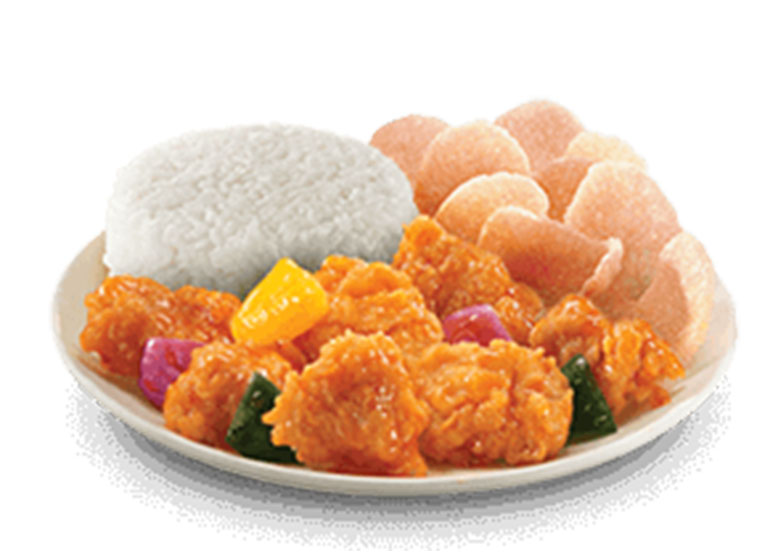 Salt & Pepper Pork
Not into the sweet and sour? Perhaps salty and just a kick of peppery would do! If so, then you'll definitely enjoy Chowking's Salt and Pepper Pork which are fried pork chunks seasoned a blend of spices, salt, and pepper, all sauteed with bell pepper slices.
Price: Starts at ₱118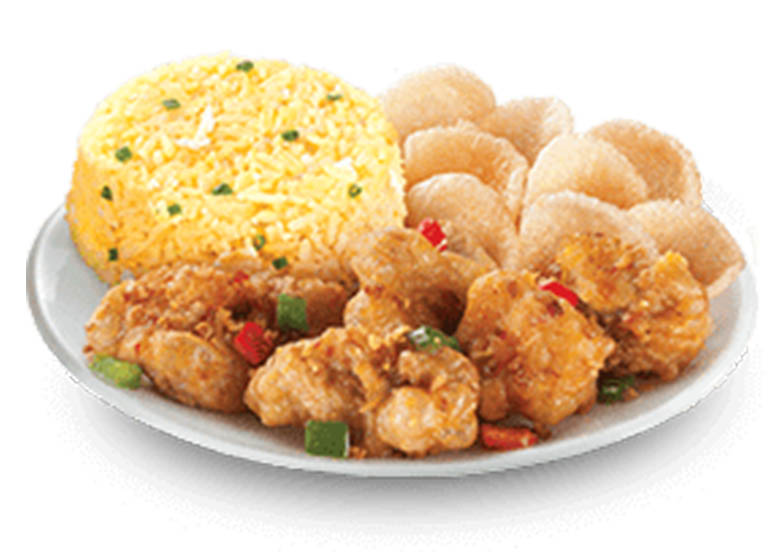 Chinese-Style Fried Chicken
Crispy on the outside and moist on the inside, Chowking's Chinese-Style Fried Chicken is the best bet for kids because of its simple and savory flavors.
Price: Starts at ₱88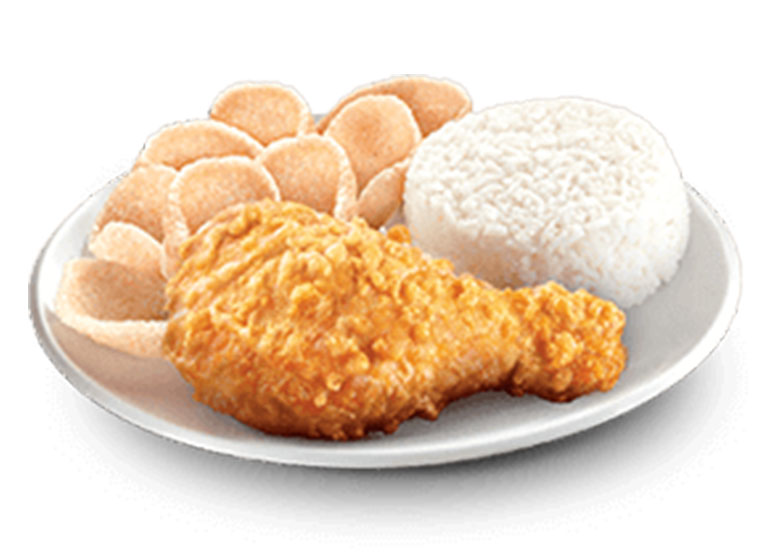 Lauriat
If you're looking for a true feast on a plate, you definitely have to order Chowking's lauriat. You'll not only get the main viand of your choice such as shanghai rolls or salt & pepper pork, but you'll also get a serving of egg-fried rice, half a serving of pancit canton, chicharap, a buchi, and for some, an additional siomai.
Price: Starts at ₱174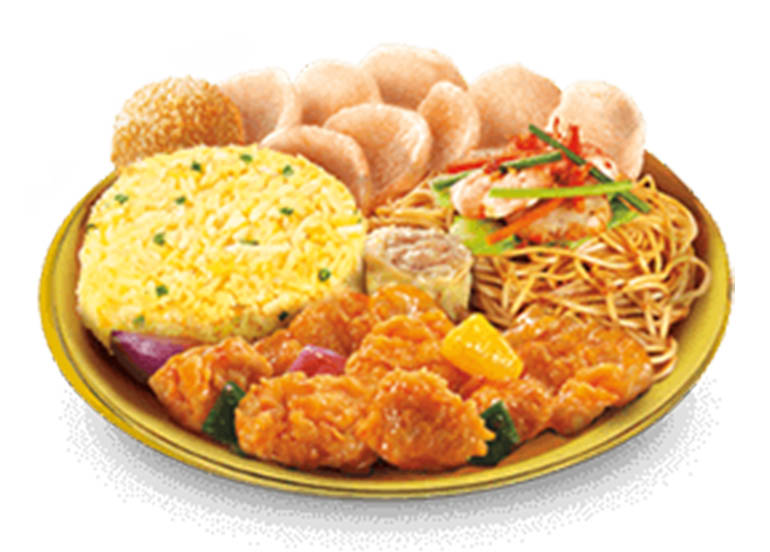 Breakfast Dishes
King's Special
Introducing Chowking's version of tapsilog featuring Beef Tapa, Chinese Pork Longganisa, egg fried rice, and a fried egg. It's a dish that's fit for a king!
Price: Starts at ₱157
Fun fact: They also serve also viands such as beef tapa and tocino.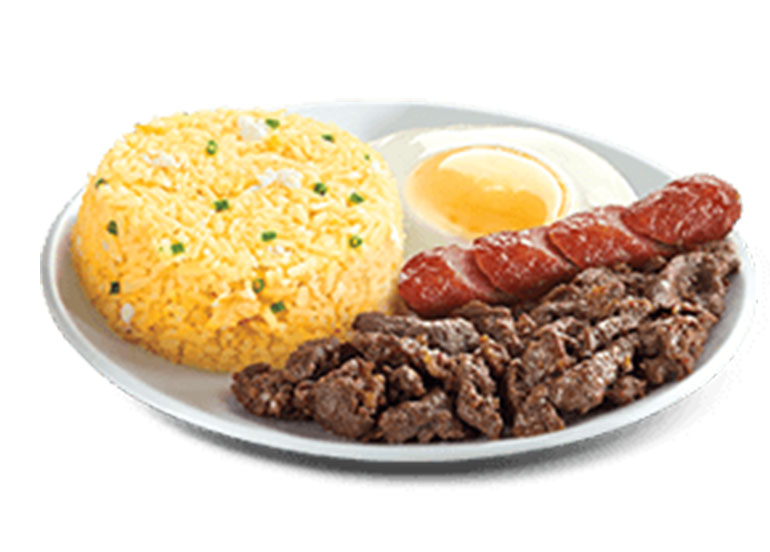 Chao Fan
Just when you thought their chao fan was perfect just for lunch or dinner, Chowking pleasantly surprises you by serving up their chao fan early in the morning which you can get with the dimsum and a serving of fried egg.
Price: Starts at ₱97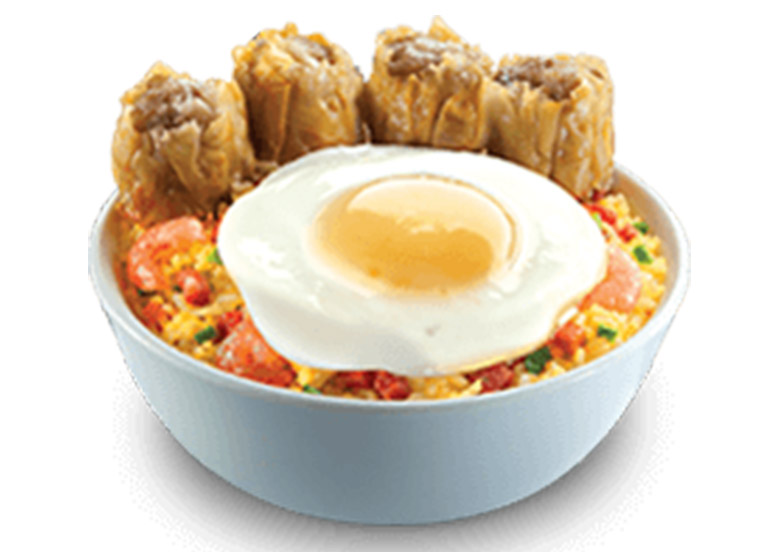 Dessert
Supersangkap Halo-Halo
Their bestselling dessert, if not dish, Chowking has definitely made a name for itself because of their sweet and cooling halo-halo which is best enjoyed on a hot summer day.
Price: Starts at ₱63
Fun fact: Their halo-halo is made with 13 ingredients: ube ice cream, macapuno, ube halaya, leche flan, sweetened bananas, pandan jelly, sago, mongo, yellow beans, nata de coco, pinipig, sweet milk, and shaved ice.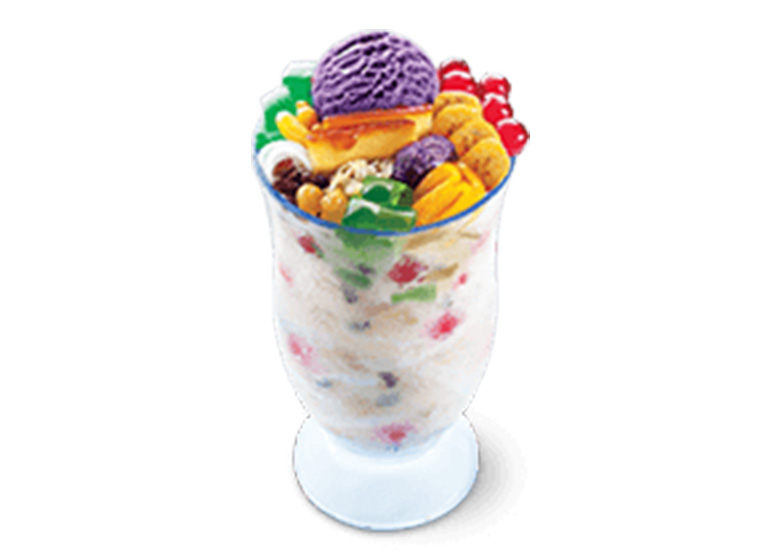 Milky White Halo-Halo
If you're not into some of the ingredients in their supersangkap halo-halo, then perhaps you'd want their sweet and creamy milky white halo-halo which is made with: sweetened bananas, macapuno, finely shaved ice, creamy milk, macapuno ice cream, leche flan, and pinipig.
Price: Starts at ₱73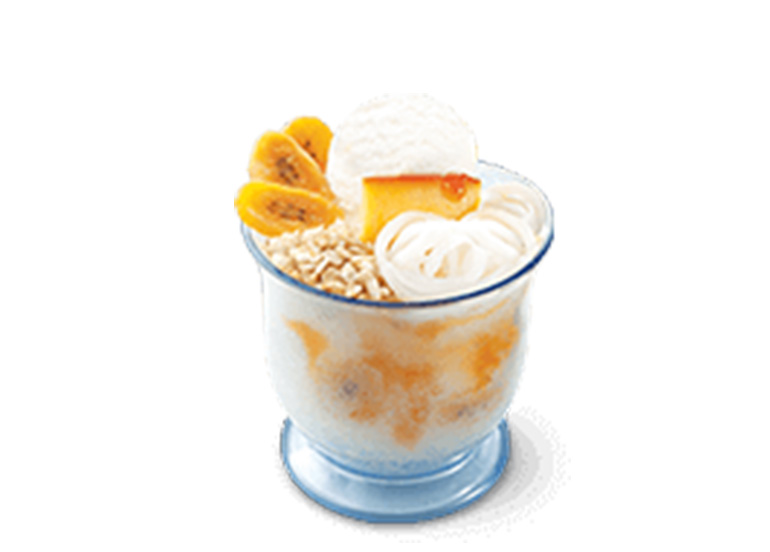 Milk Tea
When the milk tea craze came to the Philippines, Chowking knew they had to step up their game and they didn't disappoint with their own version of pearl milk tea which is made with sweetened black tea with milk and chewy tapioca pearls.
Price: Starts at ₱56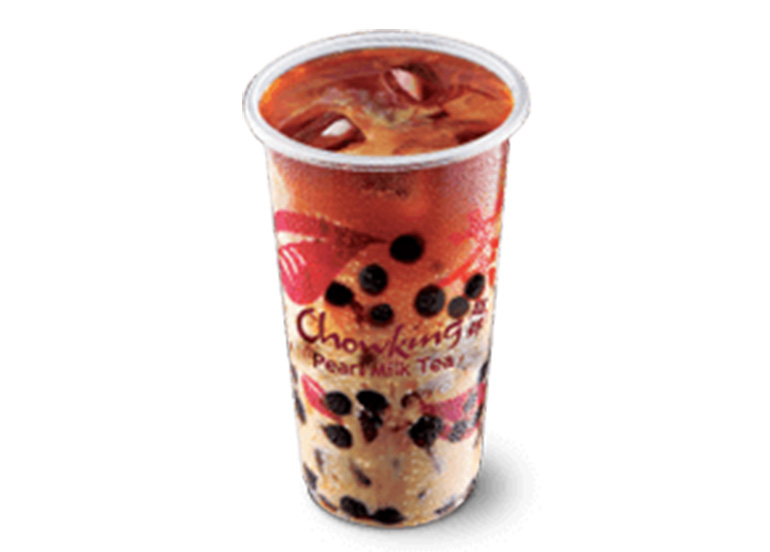 Quick Delivery Tip:
For deliveries, you may:
call their hotline (#9-88-88)
chat them via FB Messenger
go to their website: chowkingdelivery.com
order via the following apps: foodpanda, GrabFood, LalaFood
For more information on Chowking, you may check the following:
View menu
View their website
View their Facebook page
View their Instagram account
View all branches
We know you loved using the Booky app for discovering the newest places in your city. Given these extraordinary times, we want to continue being helpful so check out our updated food delivery guide, where to shop for groceries online, and more.