Coffee? Chocolate? …. Both!
We've seen – and tasted – plenty of basque burnt cheesecake flavors that have come up throughout the year. From ube to boba, there's plenty to choose from. Whatever your craving for, there's surely a flavor to satisfy your palette. But as creative as the flavors get, there's nothing quite like having the basic flavors such as coffee and chocolate.
If you're living in Iloilo, you're in luck as we have found W Kitchen, an online store that sells some yummy-looking-and-tasting Basque Burnt Cheesecake that comes in chocolate and coffee flavor.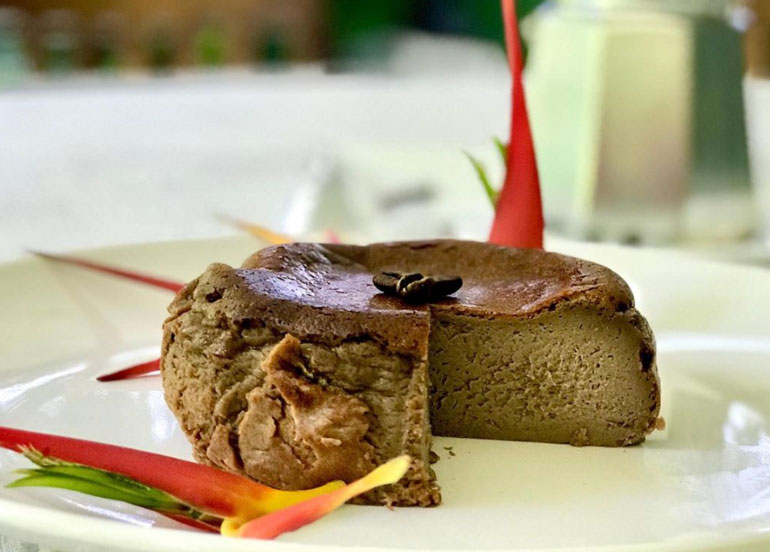 W Kitchen's Basque Burnt Cheesecakes are creamy and light with caramelized tops and comes in 3 flavors: classic, chocolate, and coffee. Moreover, they recently introduced their Keto Basque Burnt Cheesecake which's perfect for those who are particular in their diets but still want to indulge in this dessert.
For those planning to get their hands on these, their classic flavor sells for P850 for a 7″ cake, and P750 for a 5″ chocolate and 6″ coffee flavor cakes.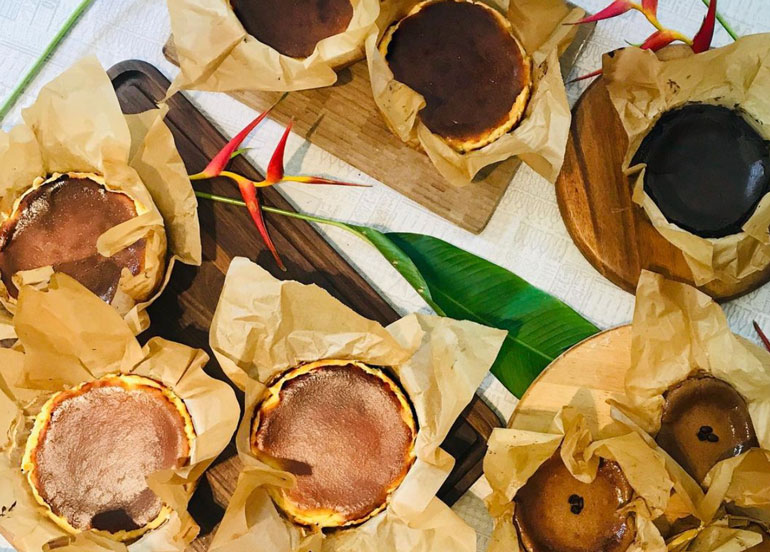 Unfortunately, Manileños, won't be able to taste this mouthwatering dessert, but for all the Illonggos out there, you can buy W Kitchen's basque burnt cheesecake or 2 by messaging them on their Instagram account or through Viber at (0917) 302 1306.
This smooth, custardy, and burnt version of the beloved cheesecake has not only satisfied plenty of hearts and appetites since its introduction but has clearly placed itself amongst the top food trends that came out this year. That is why we believe that Basque Burnt Cheesecake is here to stay for good and will be a staple dessert for many years to come.
We know you loved using the Booky app for discovering the newest places in your city. Given these extraordinary times, we want to continue being helpful so check out our updated food delivery guide, where to shop for groceries online, and more.
Cover image from @wkitchen.ph.