No need for an "Admit One" ticket to get in.
NOW SHOWING: NOW BREWING: A special café just opened right around the metro, and it is made for all cinephiles out there!
Introducing the Cinema '76 Café, a fresh, movie-themed coffee shop built by the Cinema '76 Film Society. If you are not familiar with the Cinema '76 Film Society, it is a local micro-cinema built by film production company TBA Studios dedicated in showing mainly Filipino films, indie and mainstream included.
You may have unknowingly watched some of TBA Studios' films such as "I'm Drunk, I Love You," "Birdshot," and historical movies "Heneral Luna" and "Goyo: Ang Batang Heneral."
Also Read: Recreate Iconic Dishes from Movies/Series with these Youtube Channels!
Movie junkies, let us take a closer look at the Cinema '76 Café.
Upon entering the café premises, you will be greeted by different movie posters produced by TBA Studios. A few steps more and you will find yourself inside the star of the café — a medium-sized coffee booth disguised as a vintage movie theater sign, just like in the 1970s. This is the area where you can line up and place your coffee and sweets orders.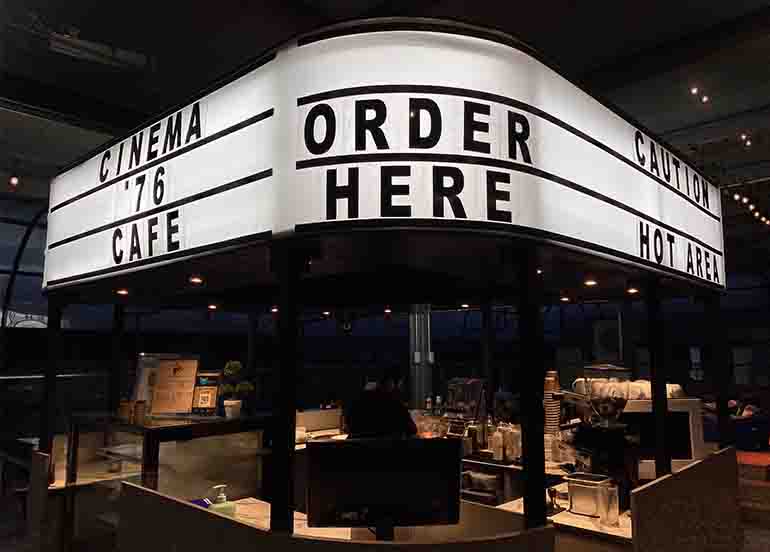 Beside it are comfortable couches for you to sit on, do some laptop work, or perhaps just hit a movie or two.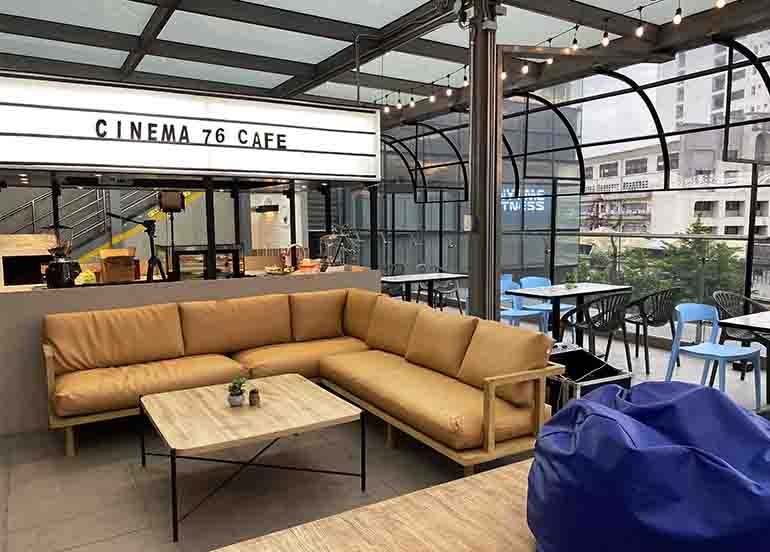 If you're not a fan of these seats, there are also hard, plastic chairs located near the balcony for a picturesque view while sipping your hot cup of joe.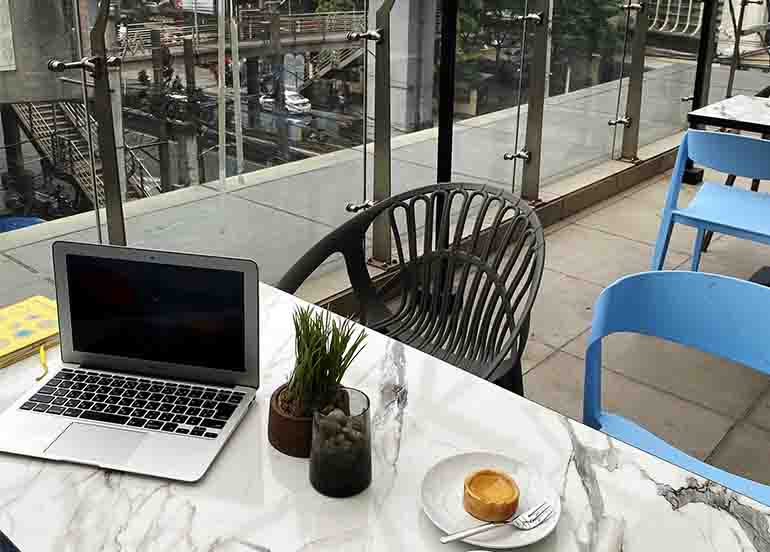 It's the best spot in the house to watch rain fall down and reminisce about the good 'ol days.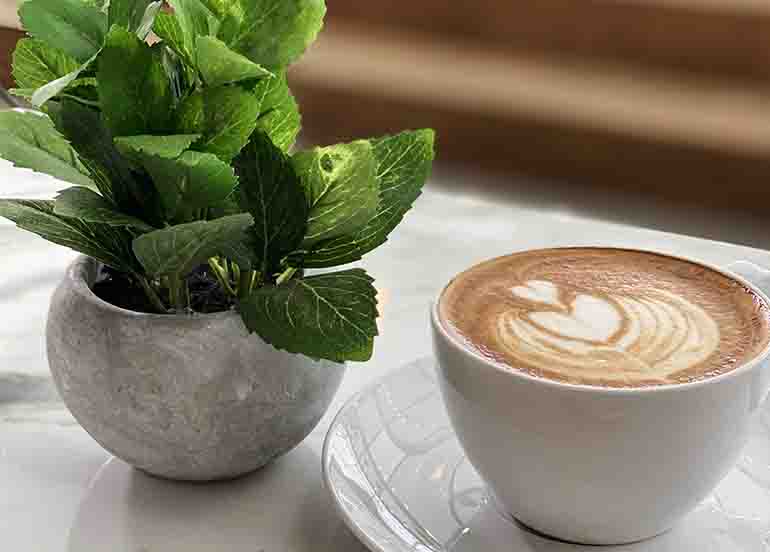 This side of the café highlights various movie posters accompanied by marquee lighting. Are we on the red carpet or what? This place is one for the 'Gram!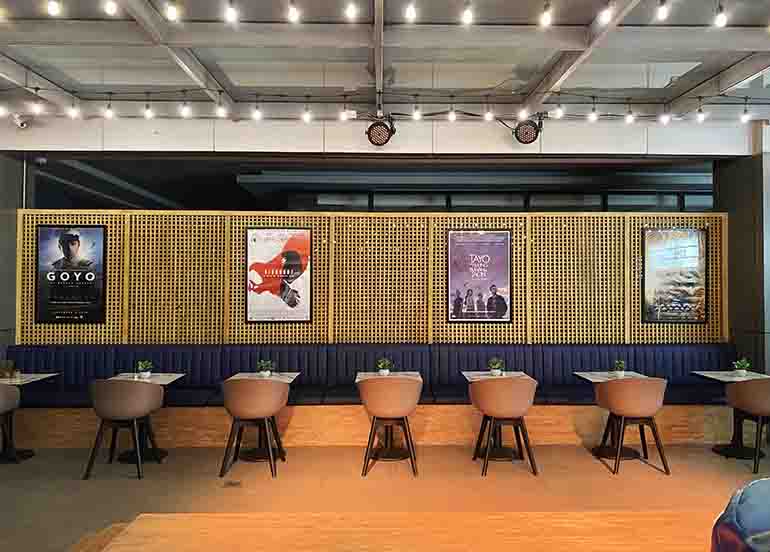 The interior is pretty spacious too and can cater "you, your friends, and this club" as Filipina-Australian actress Anne Curtis would say.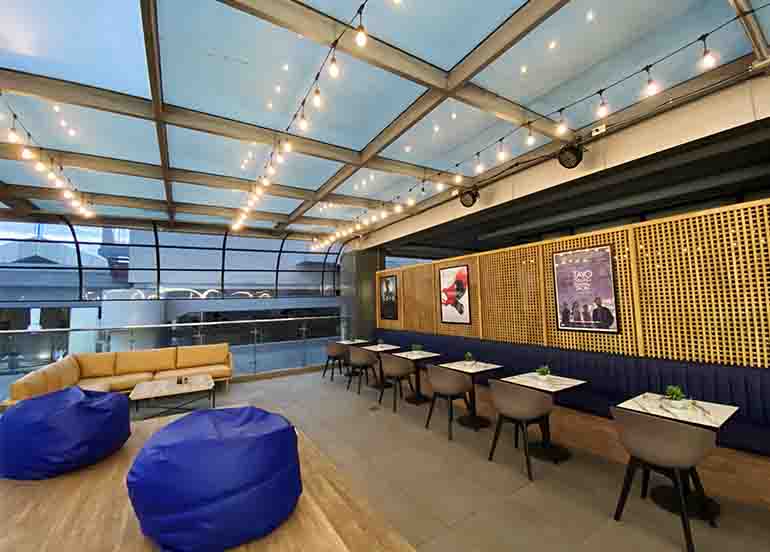 Cinema '76 Cafe's menu consists of hot and iced coffee drinks in four sizes — 8oz, 12oz, 16oz, and 22oz.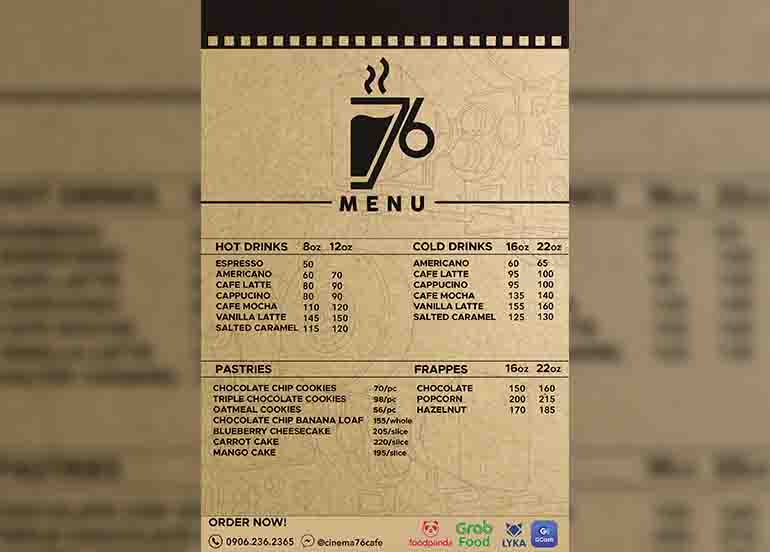 A must-try in Cinema '76 Cafe's menu is their Popcorn Frappe based on the popular movie snack. It's even topped with real popcorn!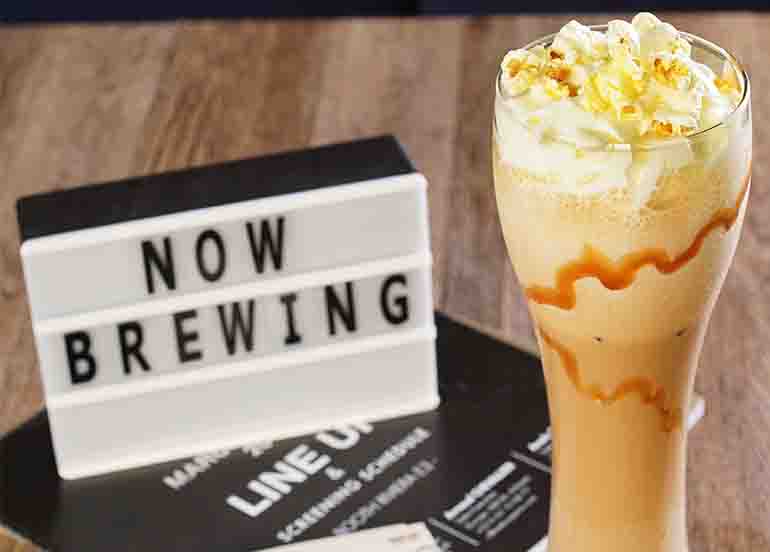 Other frappuccino flavors on Cinema '76 Cafe's menu are chocolate and hazelnut.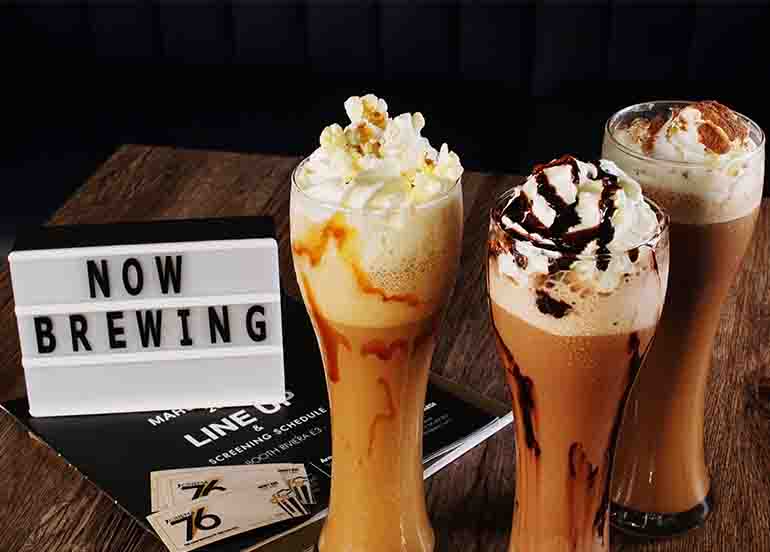 You can also bring home bottles of their coffee drinks like their Coffee Matcha.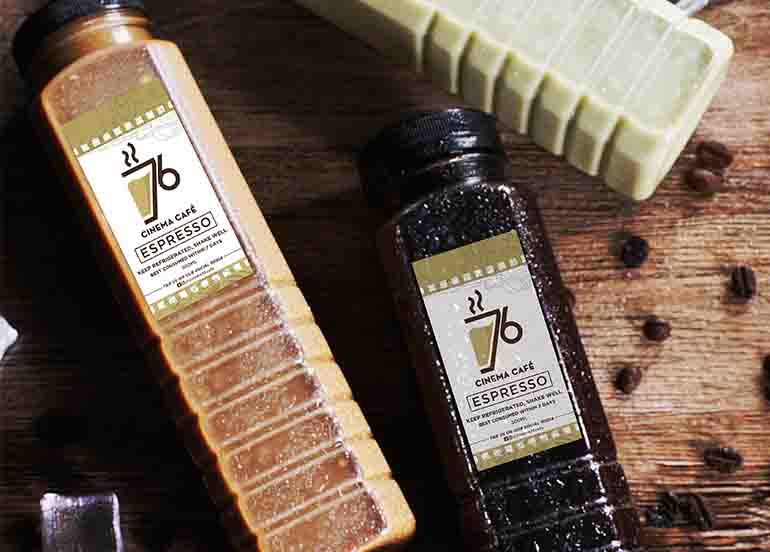 Pair your coffee with some of Cinema '76 Cafe's sweets like their special banana loaf swimming in delectable chocolate chips.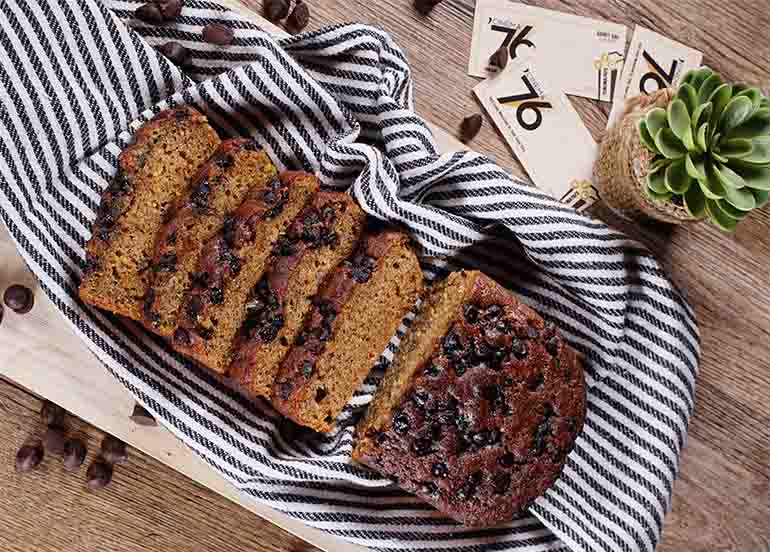 Cinema '76's mango cake is a tasty treat said to be a playful nod to the iconic mango scene from TBA Studios' 2018 blockbuster "Goyo: Ang Batang Heneral."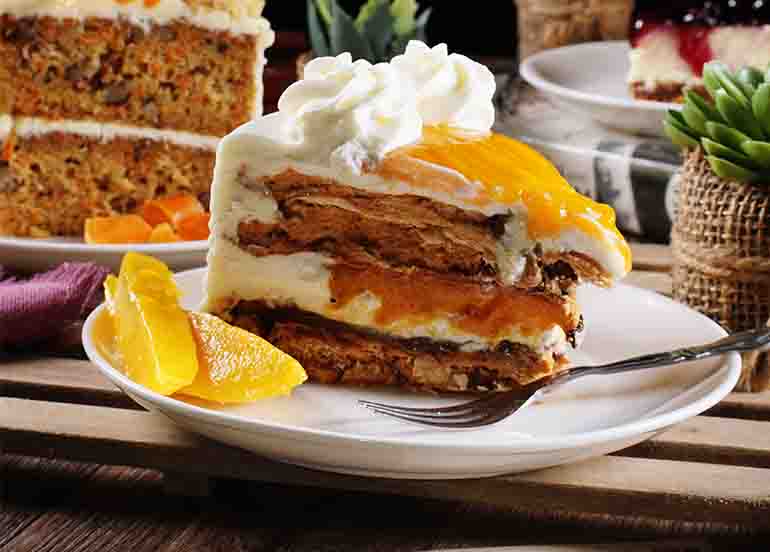 Cinema '76 Café is located on the second floor of the Anonas LRT City Center in Quezon City. They are available for dine-in, takeout, and delivery via FoodPanda and GrabFood. Cinema '76 Café is open Mondays to Fridays from 1:00 p.m. to 7:00 p.m.
View their Facebook page
View their Instagram account
2/F Anonas LRT City Center, Aurora Boulevard, Quezon City
(0906) 236-2365
We know you loved using the Booky app for discovering the newest places in your city. Given these extraordinary times, we want to continue being helpful during the ECQ so check out our updated food delivery guide, restaurants that just reopened, where to shop for groceries online, and more.
Cover image from Cinema '76 Cafe