Gong xi fa cai!
What's a celebration without some sweet treats? Especially if those treats supposedly bring you happiness and prosperity for the year, it's more than enough reason to include them in your menu.
Now, as much as we love mango sago and almond jelly with lychee to the core, we think it's time to try out some other desserts this coming Chinese New Year. On this list, we're sharing 5 unique ones you may or may not yet have tried.
Choco Nutella Dumpling
Dumplings aren't exactly desserts, however, this one is. Instead of your usual dumpling filling that's good for both as a snack and main, this version is filled with your favorite sweet combo: chocolate and Nutella. You can try out a Choco Nutella dumpling at one of the crowd's favorite Chinese restaurants here in Manila, Shi Lin.
Fun fact: The shape of the Chinese dumpling is similar to ancient gold or silver ingots, which makes it a symbol of wealth. Traditionally, Chinese families prepare dumplings from scratch during Chinese NYE.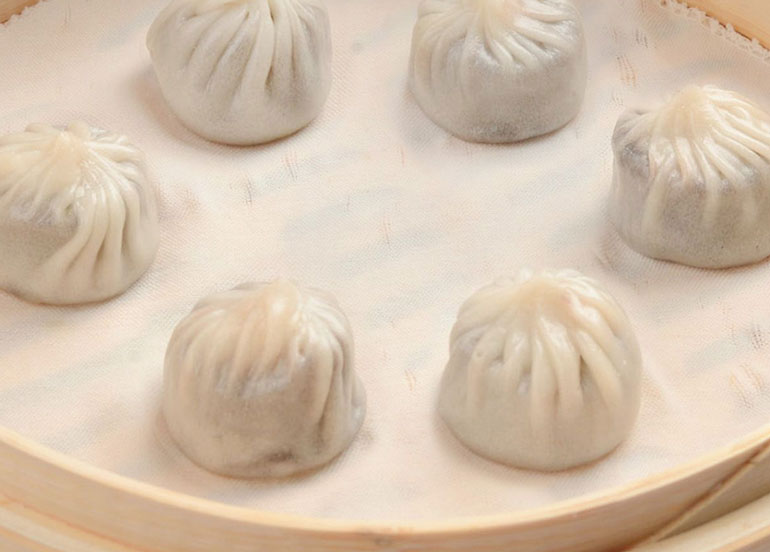 Masachi Balls
Similar to our palitaw, Masachi Balls are sticky rice balls made with glutinous rice, ground peanuts, and toasted sesame seeds. They're sweet and chewy, perfect as a snack or dessert. East Ocean Palace's Masachi is among a couple of desserts you can order for the Lunar New Year.
Fun fact: Peanuts are known as longevity nuts in Chinese culture. They represent vitality and longevity.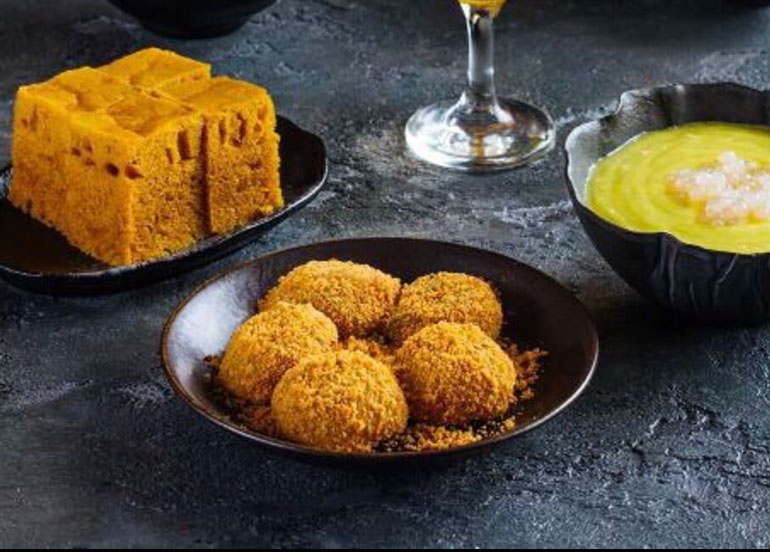 Red Bean Pancake
Red Bean Pancake is a variation of the popular Chinese Scallion pancake. Instead of the crispy scallion, you get a soft chewy red bean paste inside this tasty treat. Try it out by ordering it at Shi Lin.
Fun fact: The color red is a powerful symbol of happiness and joy in Chinese culture.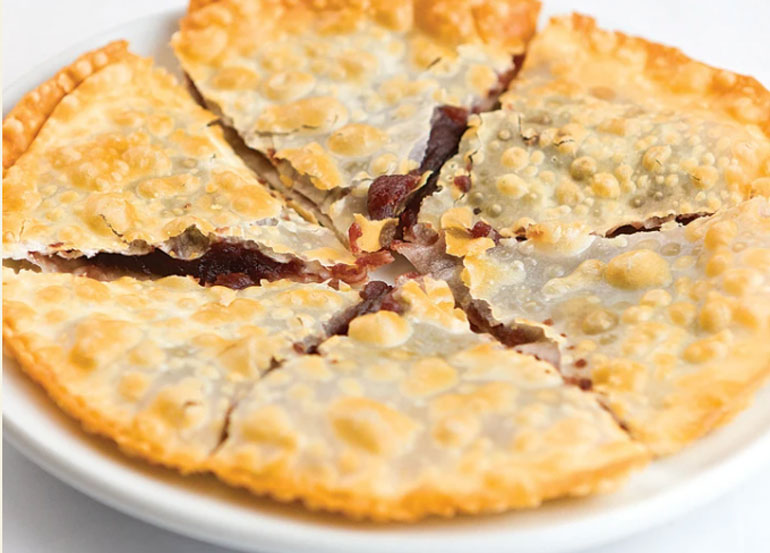 Salted Egg Butchi
Butchi is among the Chinese desserts that are famous worldwide. Buchi or sesame balls are fried Chinese pastries made from glutinous rice flour. It is known for its crispiness on the outside and chewiness on the inside. It may be one of your go-to Chinese desserts, but make it more special by trying out a variation of it like the Salted Egg Buchi from Gloria Maris.
Fun fact: Buchi often represents growth. This was taken from how when they're being fried, they get larger in size.
Osmanthus Jelly
Osmanthus jelly is made with dried osmanthus flowers and goji berries. This translucent treat is light on the stomach and pretty on the eyes. But aside from all that, it is said to have some medicinal powers to prevent colds or flu.
Fun fact: Osmanthus flowers symbolize true love and faithfulness. So if you're hoping for a "lovely" year, maybe try making some Osmanthus Jelly.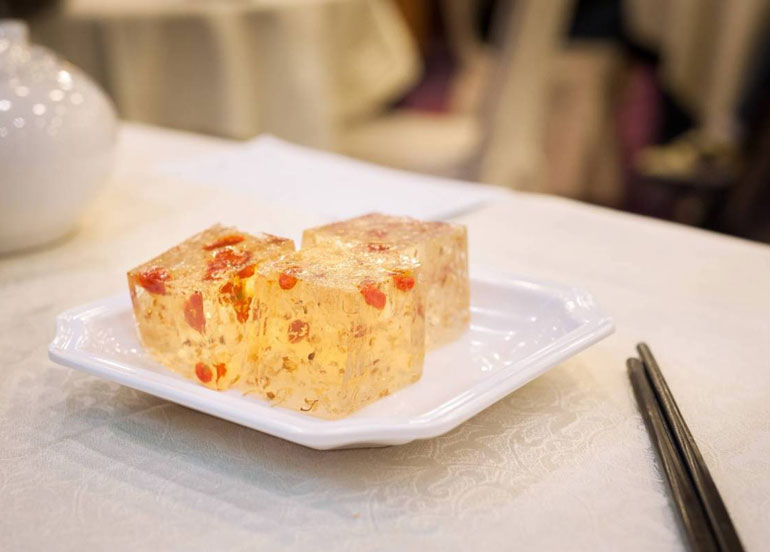 We know you loved using the Booky app for discovering the newest places in your city. Given these extraordinary times, we want to continue being helpful during the GCQ so check out our updated food delivery guide, restaurants that just reopened, where to shop for groceries online, and more.
Cover image from Shi Lin's Facebook page.