Basque in the glory of these delicious new flavors!
One of the biggest food hits to come out of this pandemic is the basque burnt cheesecake, and no one can argue that it was indeed a gift from the food gods. But now that it's been a good while since it's introduction, we're happy to say that there have been more and more creative flavors of this dessert popping up!
So if you're a basque burnt cheesecake fan, you have to check these new flavors out.
Earl Grey Basque Burnt Cheesecake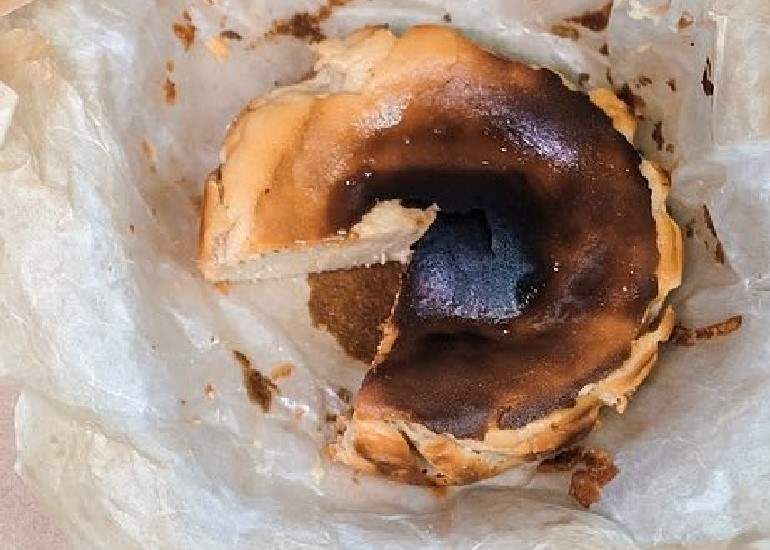 Some people might enjoy a nice cup of earl grey with their cheesecake, but High Noon PH's earl grey-flavored cheesecake is on a whole new level. The subtle-tea (pun intended) of the floral flavors of earl grey brings out the lush, silky flavors of the cheesecake.
Half and Half Hojicha Basque Burnt Cheesecake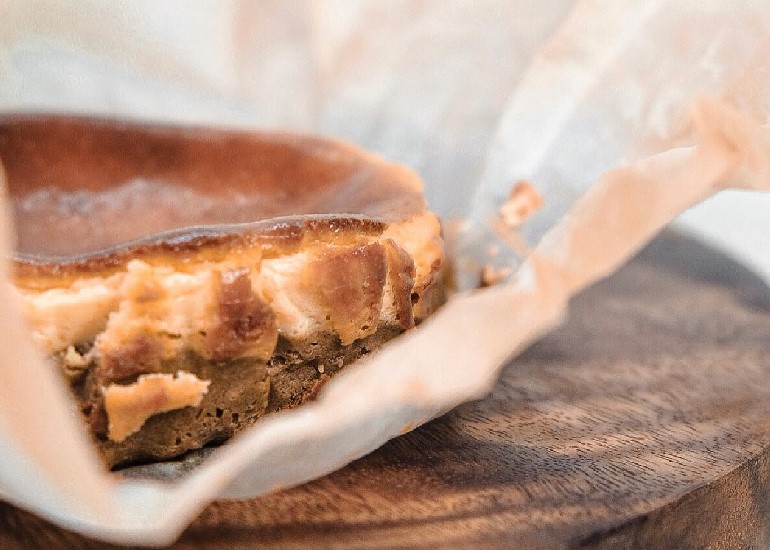 There's a reason why High Noon PH's hojicha flavored cheesecake is their best seller. The deep and earthy essence of Japanese green tea plus the sweet and smokey flavor of the cheesecake will give you a beautifully balanced dessert.
Original Basque Burnt Cheesecake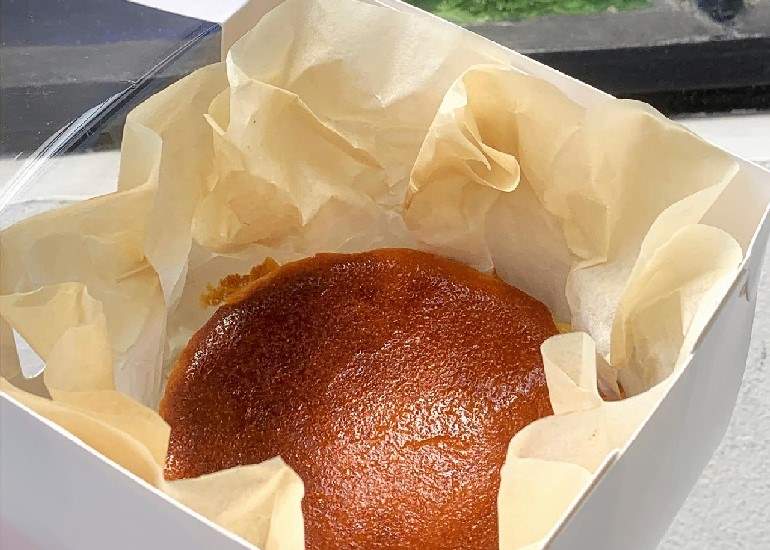 For those who want to enjoy basque burnt cheesecake the way it is, high Noon PH's original flavor gives you the excitement of a cheesecake plus the edge of a bruleé. The result? A party of flavors and textures that will make you want more.
You can avail of these cakes by sending a Facebook message to High Noon PH, or sliding into their Instagram DMs and filling up the order forms.
The 4″ cheesecakes are priced at P300, but if your craving is intense, you can get their 6″ cakes for P850 (original flavor) or P900 for the earl grey and hojicha flavors.
Looking for more Basque Burnt Cheesecake flavors?
Here are some of our favorites!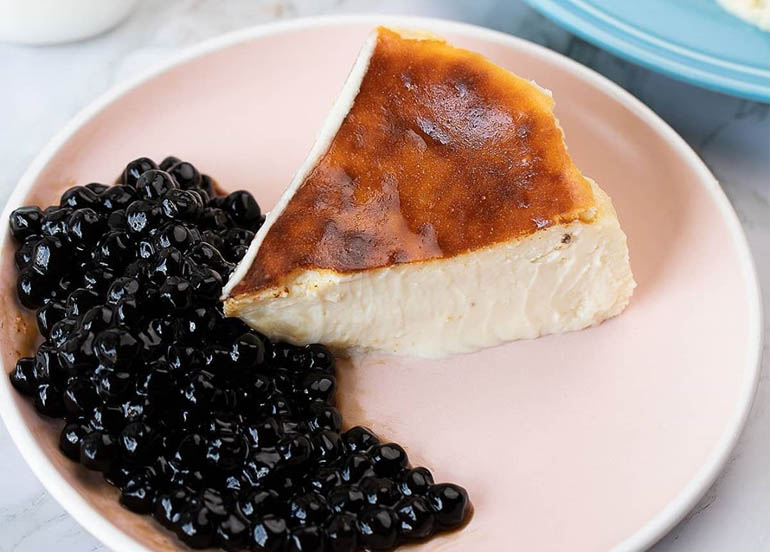 Being the two best loved sweet treats of the past few years, it was only a matter of time before someone created a Boba basque burnt cheesecake. This dessert from El Quezo is rich yet subtle, chewy yet light, and truly just a beautiful and delicious blend of tea and cake.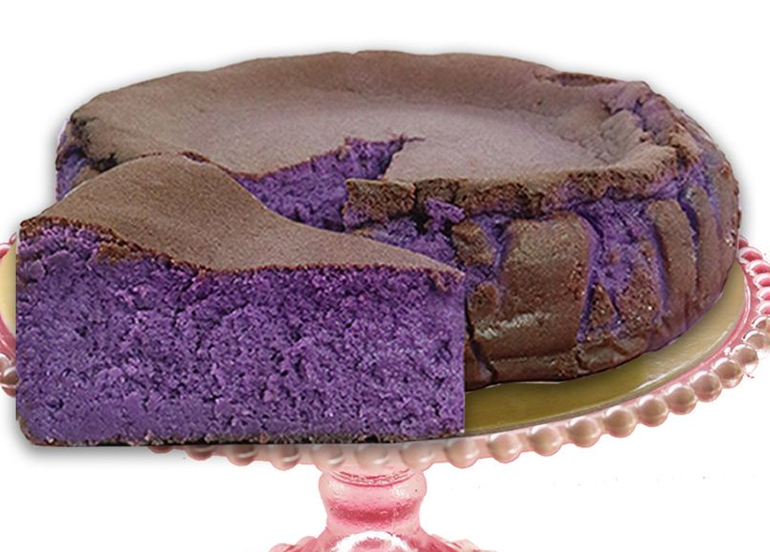 For a Pinoy twist on a trendy favorite, try this ube basque burnt cheesecake from Bizu. The premier French patisserie has been a long-time favorite of hundreds so you can bet that their take on this dessert is absolutely delicious!
Looking for basque burnt cheesecakes near you?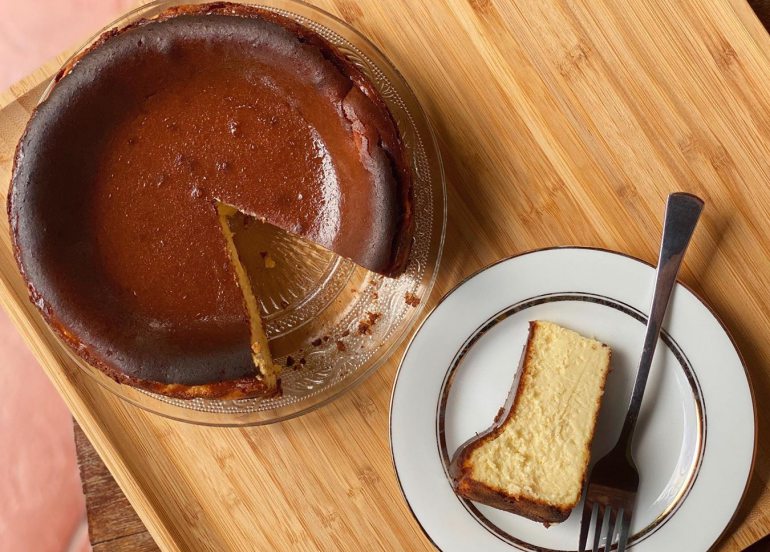 Check out our list of places where you can have this cake picked-up or delivered!
From fan-favorites shops like Le Petit Souffle to homemade delights like Etxeko (Homemade), we're sure you'll find a mouthwatering, burnt-to-perfection cheesecake that you'll adore.
We know you loved using the Booky app for discovering the newest places in your city. Given these extraordinary times, we want to continue being helpful so check out our updated food delivery guide, where to shop for groceries online, and more.
Cover image from High Noon PH's Facebook page.