Dibs on the belly! 😝
The Bangus or "Milkfish" is unofficially known as the National Fish of the Philippines. It's a unique Filipino delicacy that is widely available in the Philippines and is used in numerous dishes.
Fried on its own, cooked in soups, or even grilled and stuffed with herbs and spices, the list goes on when it comes to cooking with this versatile-flavored fish! In this list, however, we list down a few of the best ways you can have bangus and where you can find them in the metro.
Looking for Marikina's famous Rellenong Bangus? Mama Ting's is the place to get it. Apart from their famed Rellenong Bangus, they also offer other specialty products like Pork Hamonado, Leche Flan, and more!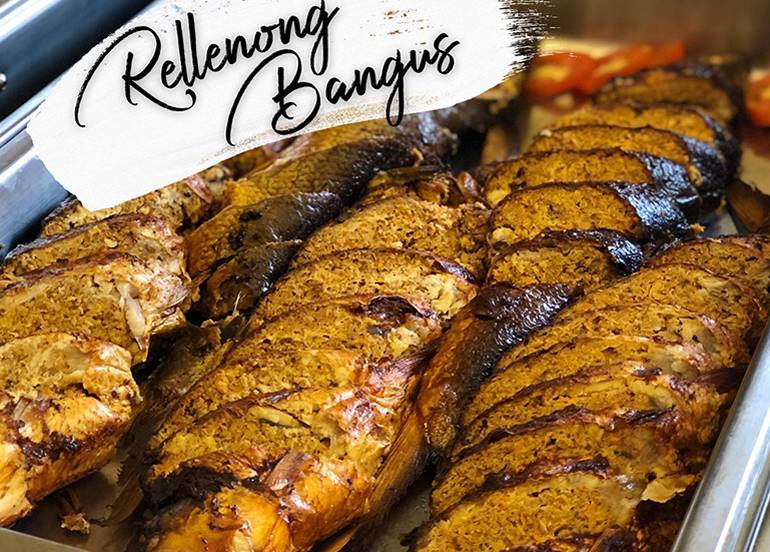 View their Facebook page
View their Instagram account
248 J. P. Rizal St., Brgy. Sta. Elena, Marikina City
(0917) 820 1190 | (02) 7217 5100
Bangus Specialty Restaurant, as their name suggests, are experts in seafood dishes. Aside from their famous Bangus and seafood dishes though, they also serve up other incredible Filipino dishes.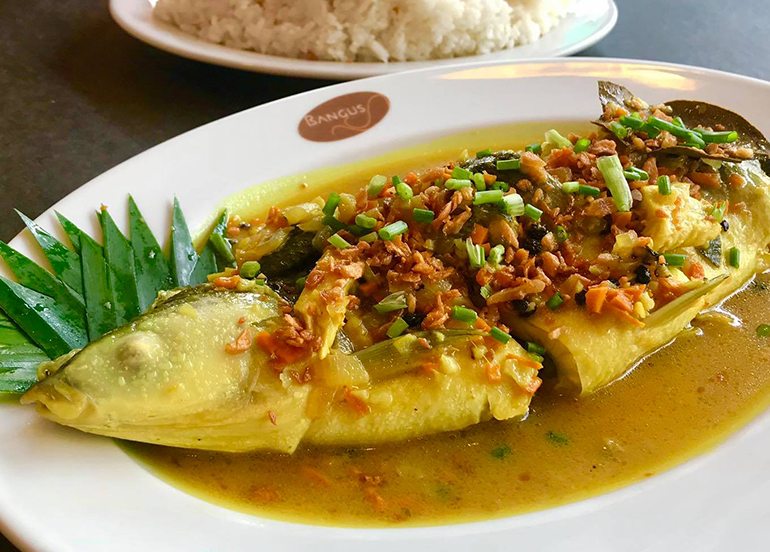 View their website
View their Facebook page
View their Instagram account
(02) 8725 3038
Sizzling Bangus Belly Sisig – Manam
Manam is a homegrown concept from The Moment Group. It takes modern Filipino food to a new level with its two-part menu –one side shows the traditional version and the other, the twists. Manam's House Crispy Sisig is said to arguably be the best sisig in Metro Manila, incorporating a combination of creamy, crunchy, savory, and citrusy textures and flavors. For a seafood alternate, try their Sizzling Bangus Belly Sisig.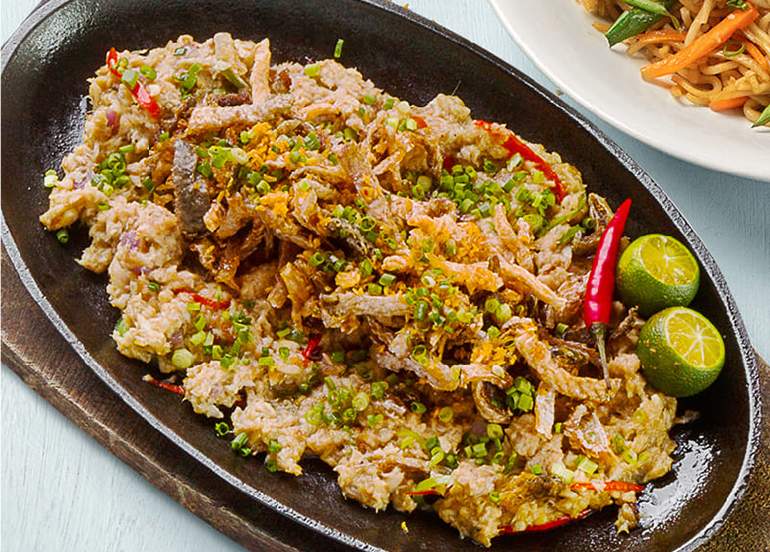 View menu
View all branches
View their website
View their Facebook page
View their Instagram account
Tinapang Bangus Spaghettini – Ombu Kusina
Ombu Kusina offers a modern take on Filipino cuisine, and has branched out to serve popular international dishes infused with contemporary flair. One of their modern takes on Filipino cuisine is their Tinapang Bangus Spaghettini, topped with a generous amount of tinapa, and tossed like an Aglio olio.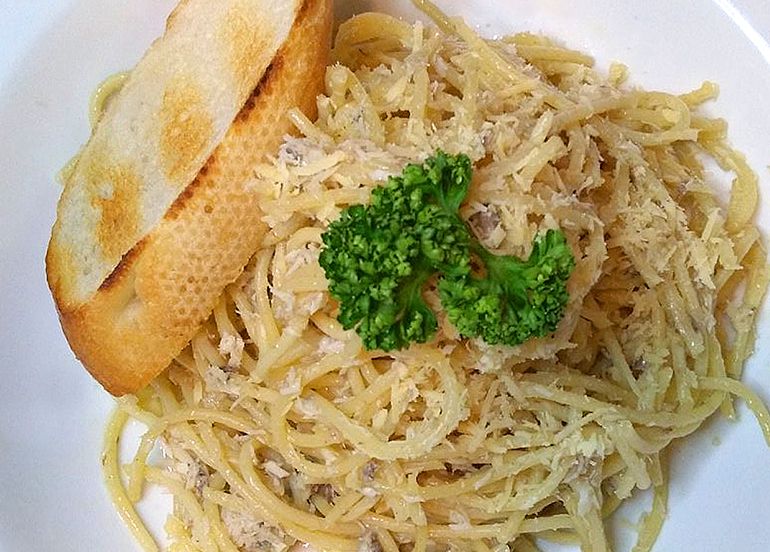 View their Facebook page
View their Instagram account
Sinigang na Boneless Bangus Fillet with Ripe Guava – Romulo Cafe
A tribute to the late Carlos P. Romulo, Romulo Cafe offers traditional Filipino comfort food from heirloom recipes. Romulo Cafe gives its diners a glimpse of Philippine history through its museum-style interiors. Photo is Sinigang na Salmon,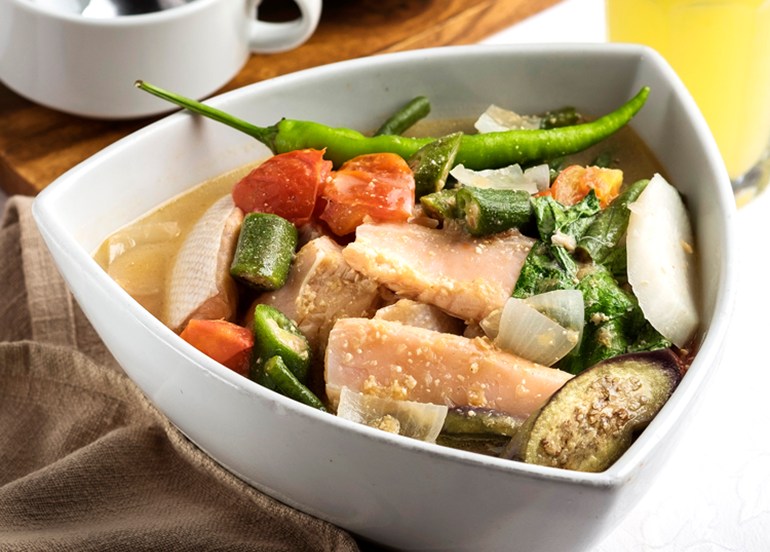 View website
View their Facebook account
View their Instagram account
32 Dr. Scout Lazcano cor Scout Tuason near Tomas Morato, Laging Handa, Diliman, Quezon City
(02) 332-7275
LZM is a family-friendly hole-in-the-wall restaurant that offers the best Filipino homecooked meals. They've been around since 1997 and are popularly known to be the home of the famed fried boneless Bangus.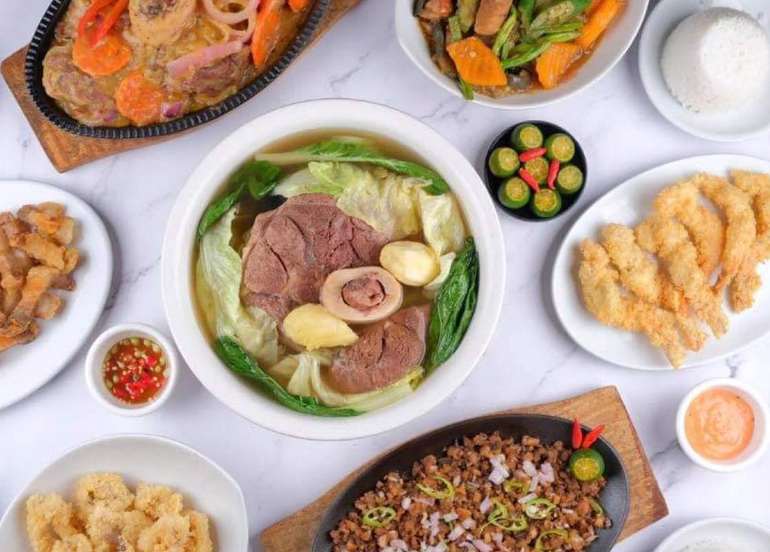 View menu
View their Facebook page
View their Instagram page
G/FAyala Mall Serin Tagaytay
(0926) 616 7405
We know you loved using the Booky app for discovering the newest places in your city. Given these extraordinary times, we want to continue being helpful so check out our updated food delivery guide, where to shop for groceries online, and more.
Know any place else to get the best bangus dishes in the city? Let us know in the comments section. If you're lucky enough to have a food buddy, don't forget to tag them!