Hummus where the heart is.
This delicious, creamy Middle Eastern dip is no stranger to food aficionados. It's a popular appetizer and is arguably the best party and get-together food.
Also Read: Where to Get the Best Falafels in the Metro
Nothing beats a fresh plate of hummus after a night out with friends or simply just as a midday alternative snack. Here, we list down places to get the best hummus in the metro to satisfy your hummus cravings!
A Poblacion favorite, Hummus Elijah is a Middle-Eastern late-night joint that offers different varieties of hummus, falafel sandwiches, shakshuka, and more. Proving that you can get great flavor from organic spices and vegetables, it might be time to find out if they really have "the best hummus and falafel in Manila."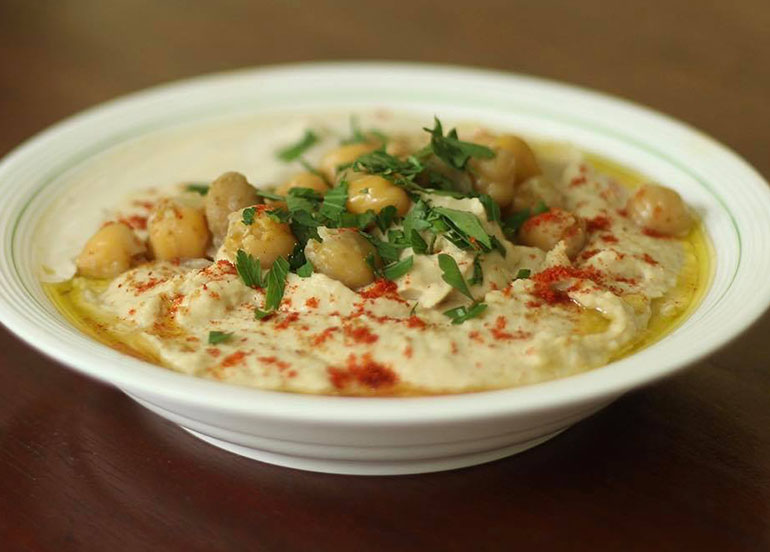 View menu
View their Facebook page
View their Instagram account
7850 Makati Ave, Poblacion, Makati
(02) 8802-1885 | (0905) 313-4602
Bait Lehem, which means house of bread in Hebrew is literally, a feast for the senses. It is where you can find authentic Mediterranean and West Asian flavors as well as an array of artisanal bread and pastries. You can trust that everything you get from Bait Lehem is of quality simply because of the owner's years of experience baking in Europe, America, and West Asia which have led them to successfully supply their goods to different restaurants and cafes in the Philippines since 2013.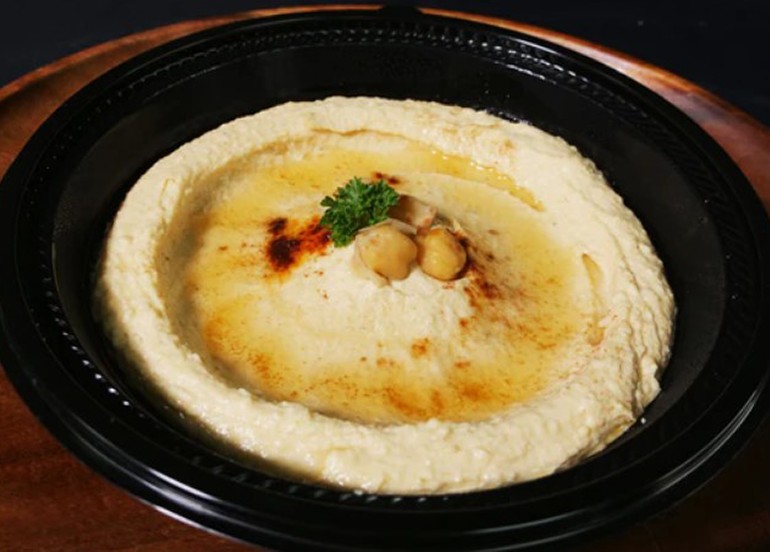 View their website
View their Facebook page
View their Instagram account
(0995) 441 5602
Beni's Falafel has been around serving traditional Middle-Eastern cuisine since 2012. Though considered to be a hole-in-the-wall restaurant, many people both locals and tourists, continue to flock to their restaurant day and night.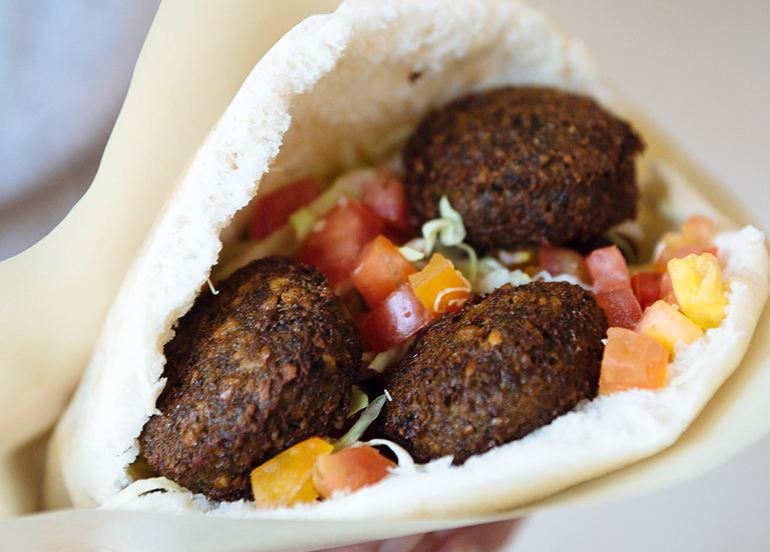 View menu
View their Facebook page
View their Instagram account
5343 General Luna street corner salamanca 1210 Makati
(0906) 349 1300
Satisfy your hummus cravings without the guilt with Yummza Hummus. They pride themselves on providing guilt-free snacks that are vegan, gluten-free, low salt, and nut-free. Apart from hummus, they also sell pita bread, garlic sauce, chili sauce, falafel, and pita chips to pair.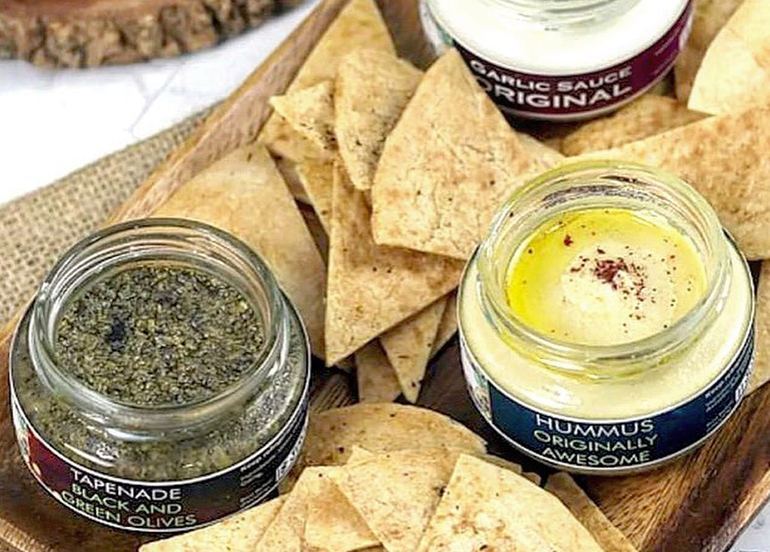 View their Facebook page
View their Instagram account
(0917) 500 3433
Lucky are those that get to grow up with a Persian dad that's an expert at Middle Eastern cooking. That's exactly the story behind Soraya's Healthy Treats which are always made fresh and with no added preservatives. Now after over three decades of sharing their recipes, absolutely anyone can enjoy their healthy treats.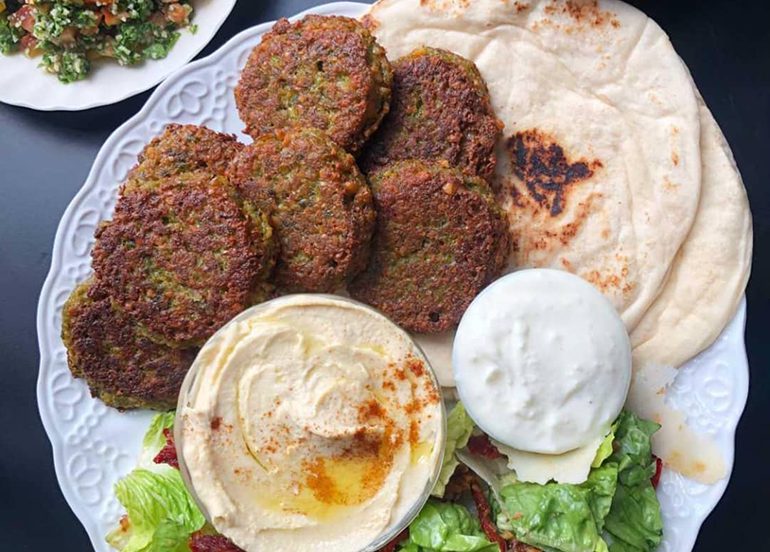 The humble beginning of Mister Kabab dates all the way back to 1987 as a small food stall at the corner of West and Quezon Avenue. They feature sumptuous Middle Eastern and Mediterranean Cuisine and are famous for their kababs but also notable for their hummus and falafels.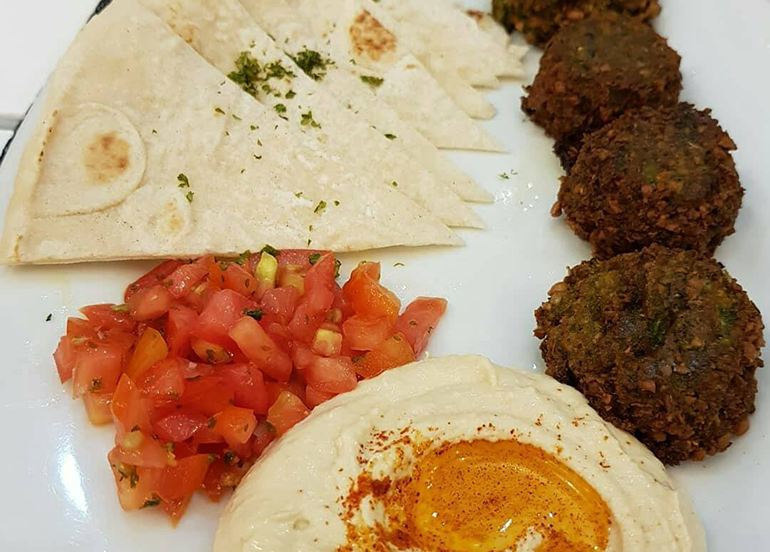 View menu
View their website
View their Facebook page
View their Instagram account
View all branches
(0956) 229 3005