Fresh and hot out of the oven!
Whenever you're in New York City, it's easy to find a good bagel spot. And there's no denying that New York bagels are the best in the world. But chances are, just like us, you aren't willing to fly all the way to the Big Apple for a piece of bagel topped with some lox. Especially not in this economy!
Also Read: Let's Get This Bread (Delivery)!
Making bagels in essence is not hard but perfecting one isn't an easy feat. But if anyone were to rise to the occasion, these are the best ones you can find in the Metro. These bagels are sure to keep those bagel cravings at bay and impress you without having to fly thousands of miles away. Without further ado, let's jump right in!
Mad about bagels? Mad Bagels has got what you need. From the classic New York style to cheddar jalapeno, they're bringing the classic New York and New Jersey deli experience to the Philippines. They've even got dips and bagel bites too!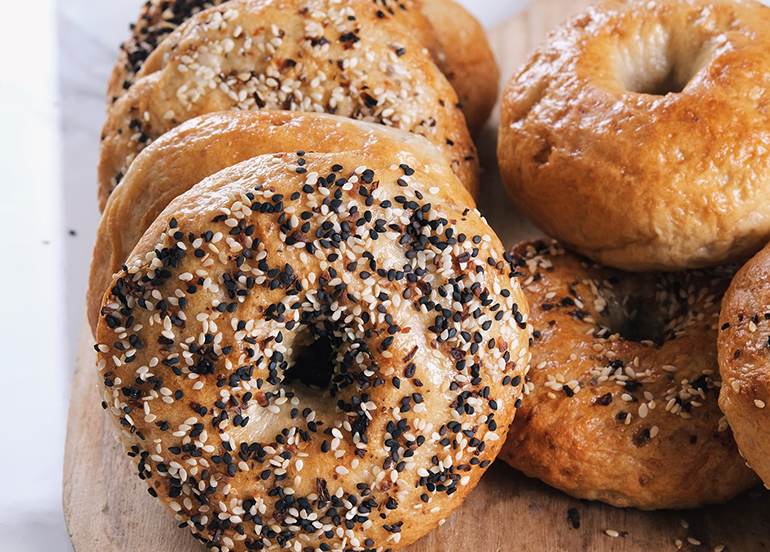 A stack of bagels from Bagel Brats just seems to be the answer to your bagel cravings. They're home of the best mini bagels in Manila which come in a pack of 12 and 4 different flavors you can choose from. They also offer home blend cream cheese spreads like strawberry, garlic & greens, and even Oreos.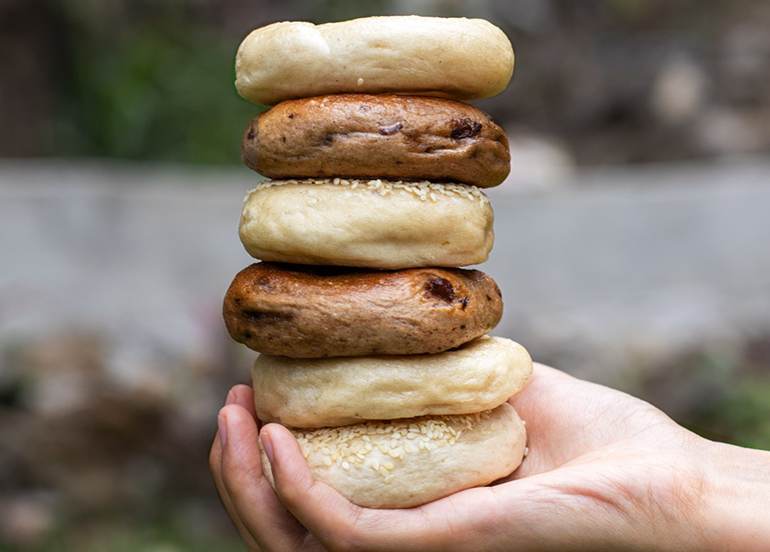 View their Facebook page
View their Instagram account
(0961) 544 0407
If there's anything the Nextdoor Neighbor Bakery does right, it's definitely fresh handrolled bagels which you can get in seven different flavors. Apart from their bagels, they also offer other freshly baked goodies such as croissants, brioche loaves, and sourdough loaves which you can typically find in restaurants and cafes like Half Saints.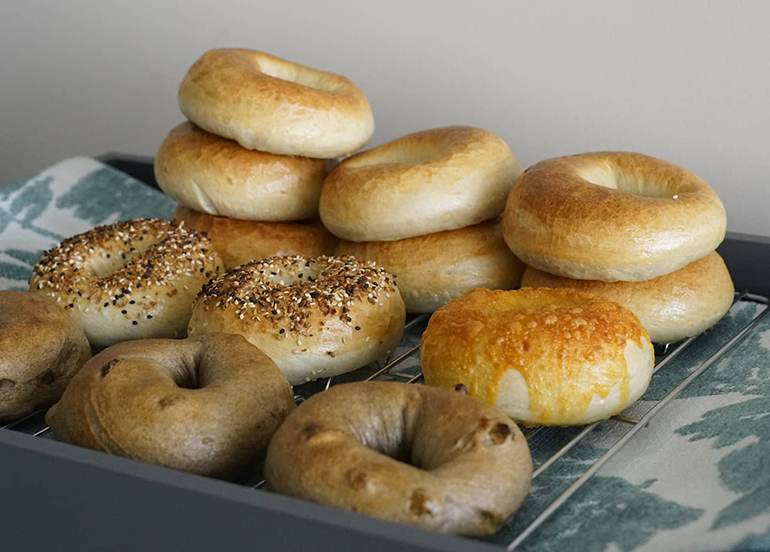 View their Facebook page
View their Instagram account
(0977) 240 2671
Just like their name, we can't express our excitement and joy over Booya Bagel's extensive menu. Apart from their assortment of bagel flavors: Plain, Sesame, Chia, and Everything Bagel, they've got schmears, bagel chips, and bagel bombs—all of which are made to mimic an authentic New York-style bagel.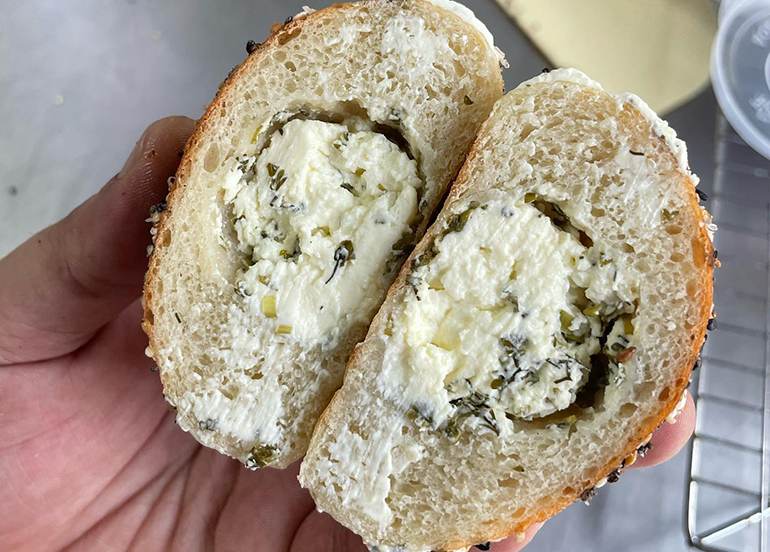 View their Facebook page
View their Instagram account
(0917) 183 8817
The Lazy Susan specializes in making homemade artisinal breads that are healthy, contain no eggs, milk, sugar, nor any preservatives. They've got loaves, rolls, focaccia, and of course, bagels that come in three different flavors: Plain, Black and White Sesame, and Seeds and Flakes.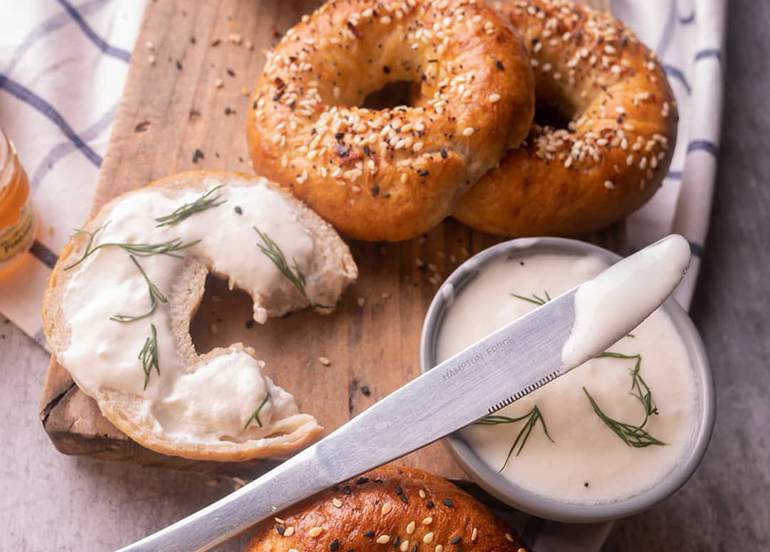 View their Facebook page
View their Instagram account
(0905) 320 3711
More than just bagels, Bagel S'wich offers New York-style bagel sandwiches. There's no need to fuss over which fillings, spreads, and toppings to put together this time, Bagel S'wich has got that part covered. Choose from OG Smoked 'Sal, The SFJ, and Sundried Prosciutto. But if you're feeling extra creative, you can opt for their naked bagels instead.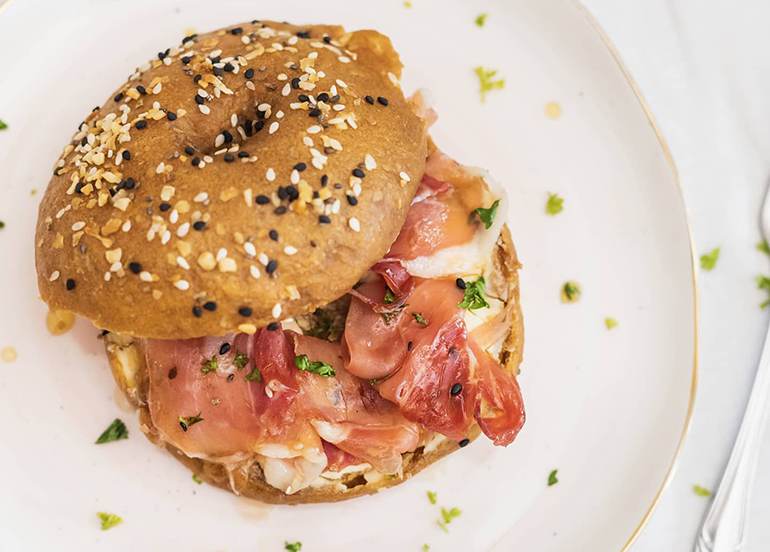 28 Derby Bakery serves a wide array of baked goodies such as artisinal breads and sweet treats like chocolate chip cookies. They initially started out as a homebased humble bakerysourdough bread to neighbors and family, then slowly made their way into restaurants and cafes like Yardstick Coffee. Throughout that journey, they've added staples to their menu including bagels, croissants, and loaves.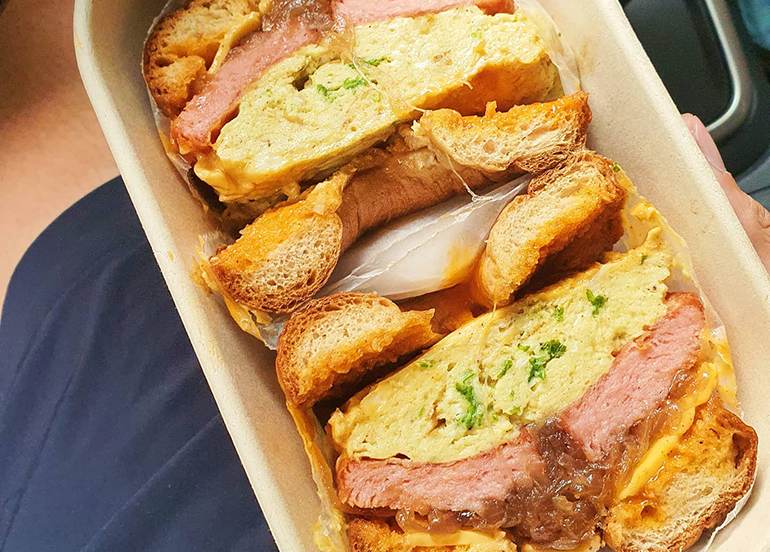 View their website
View their Facebook page
View their Instagram account
28 Derby st., White Plains 1110 Quezon City
Pan de Mya Bakery is the same people behind AmBagelCo. And though they bake other treats like pies, their bagels are the star of the show. Get it in plain, with sesame seeds, poppy seeds, onion & garlic, or cinnamon raisin. They've also got schmear options too!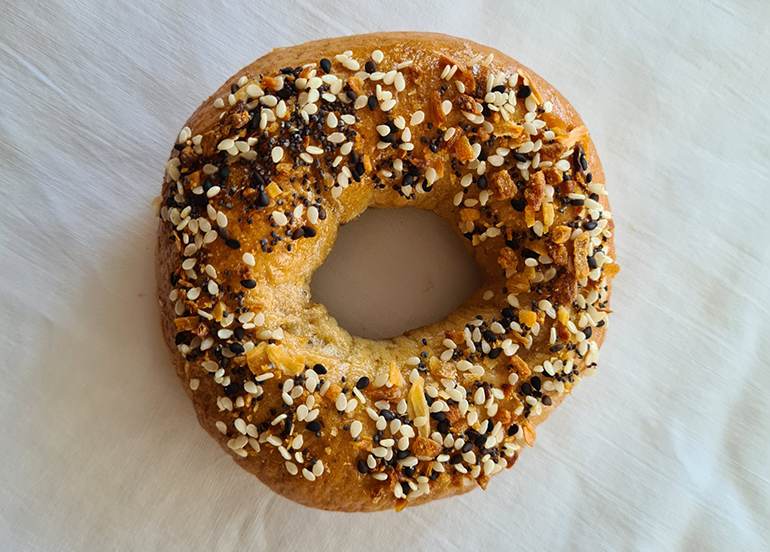 View their Facebook page
View their Instagram account
(0998) 550 5498
We know you loved using the Booky app for discovering the newest places in your city. Given these extraordinary times, we want to continue being helpful so check out our updated food delivery guide, where to shop for groceries online, and more.