Si Aida o Si Lorna o Si Fe?
The million dollar question we all want to know. Who did the Filipino singer Marco Sison choose, Si Aida o Si Lorna o Si Fe? Inspired by this classic OPM hit, Auro Chocolate, a tree-to-bar chocolate company, together with Filipino fashion designer Lesley Mobo and Chef Magsaysay came up with a limited edition set that should be in every chocolate lover's must-try list.
Presenting, the Lesley Mobo Limited Collection – inspired by the unique flavors of Luzon, Visayas and Mindanao. These chocolate boxes are beautifully packaged in Mobo's signature patterns, accompanied with Filipinas in "Tropical Ternos", patterned with his iconic designs.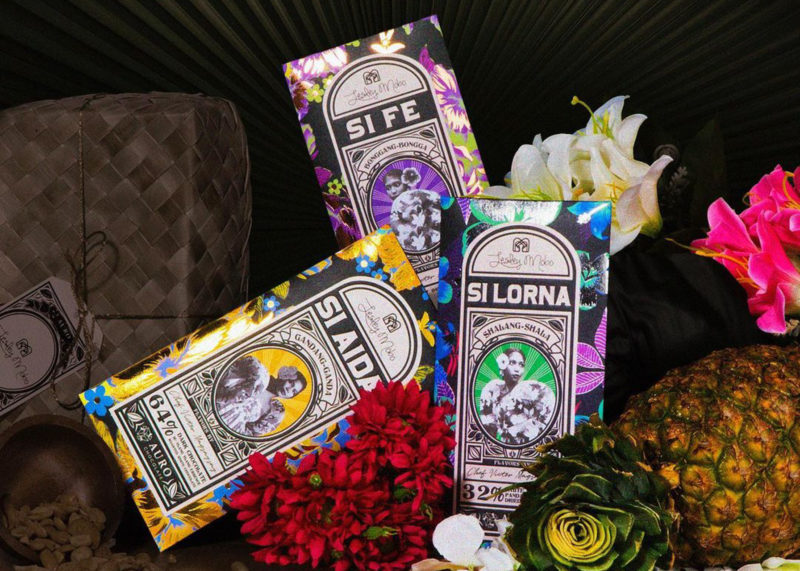 Now, let's get to know these beautiful Filipinas. First, Si Aida ng Luzon, 64% dark chocolate and roasted white chocolate with Ylang Ylang essence. Next, Si Lorna ng Visayas, 32% white chocolate with peanuts and dried green mango. Last but not the least, Si Fe ng Mindanao, 50% dark milk chocolate with vetizer, freeze-dried pineapple and puffed rice. All meticulously crafted with beautiful, distinct flavors, taking you to a unique Filipino journey.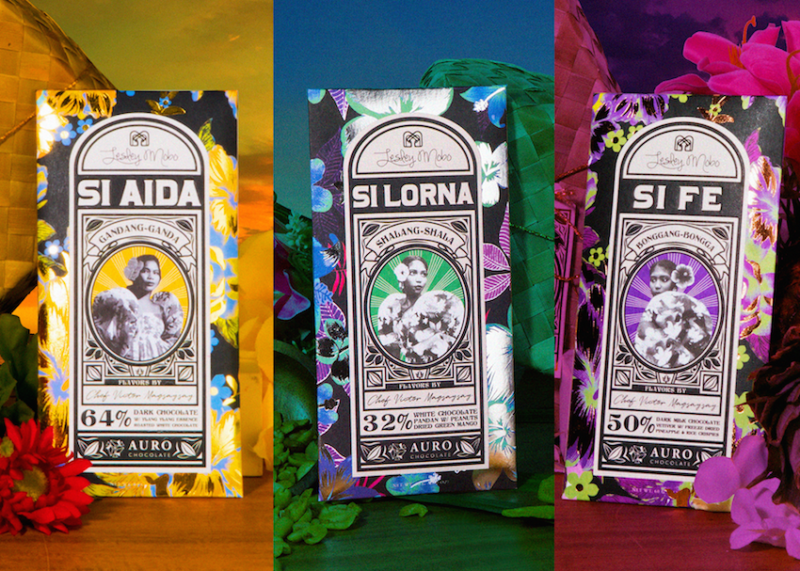 This limited edition set is placed in a pandan box, freshly picked and woven by artisans in Laguna. Plus, it comes with a free 60 gram 32% mango-pili white chocolate! To order, visit their website here. With each purchase, 15% of the proceeds will go to Auro's Agricultural programs in turning Filipino farmers into Agri-entrepreneurs.
We know you loved using the Booky app for discovering the newest places in your city. Given these extraordinary times, we want to continue being helpful during the GCQ so check out our updated food delivery guide, restaurants that just reopened, and where to shop for groceries online, and more.