Breakfast all-day people, it's your time to shine.
All foodies, especially those who love their breakfast dishes, are familiar with Gram Pancakes'. They're known in the metro for serving up the best souffle pancakes that one can't get enough of.
Also check out: Where to Get the Fluffiest Japanese Souffle Pancakes in the Metro
And to thank all those who have supported their brand for the past 3 years and to celebrate pancake month, Gram Pancakes' will be having an all-you-can-eat promo.
For only Php 449, starting February 6, 2023, you can treat yourself to unlimited servings of their pancakes on all Mondays to Fridays of February at their Megamall and Serenra branches.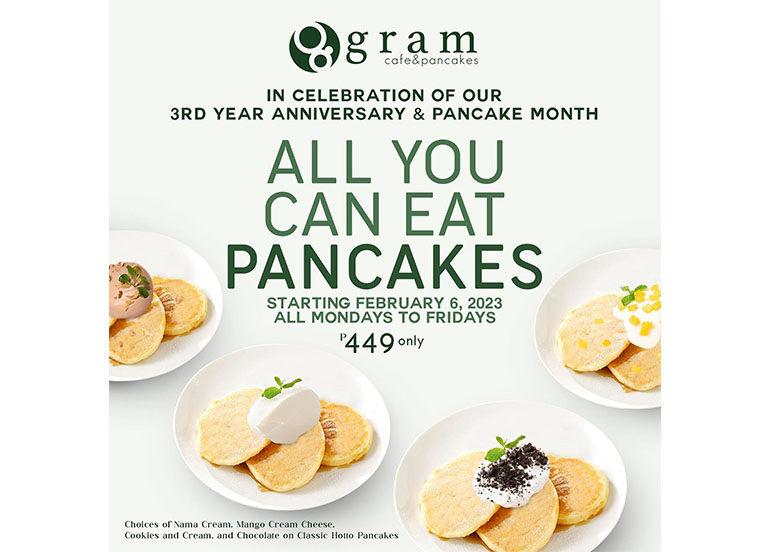 Get your fill of their 4 different classic hotto pancake flavors: Classic Nama Crea, Mango Cream Cheese, Cookies & Cream, and Chocolate!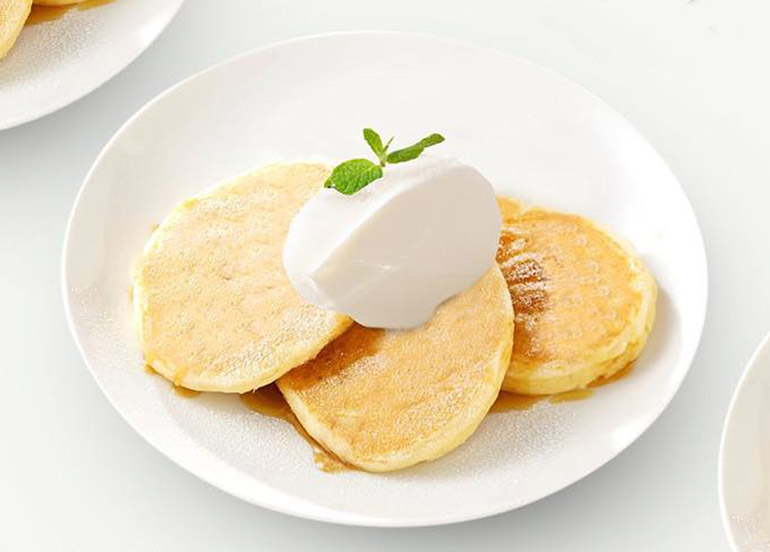 Want a glimpse of their newest branch in BGC?
If we're talking about where to get the best souffle pancakes in Metro Manila, Gram Cafe & Pancakes is usually the place to go.
They just tick all the boxes when it comes to jiggly, fluffy, fresh, and soft soufflé pancakes. So when they first opened their flagship store in SM Megamall in February of 2020, fans (old and new) of the Osaka-based brand, flocked to their store and waited in line just to get a taste of their premium pancakes.
North-dwellers don't get all the fun though, Gram Cafe & Pancakes' newest branch in BGC is welcome to all Northies and Southies alike!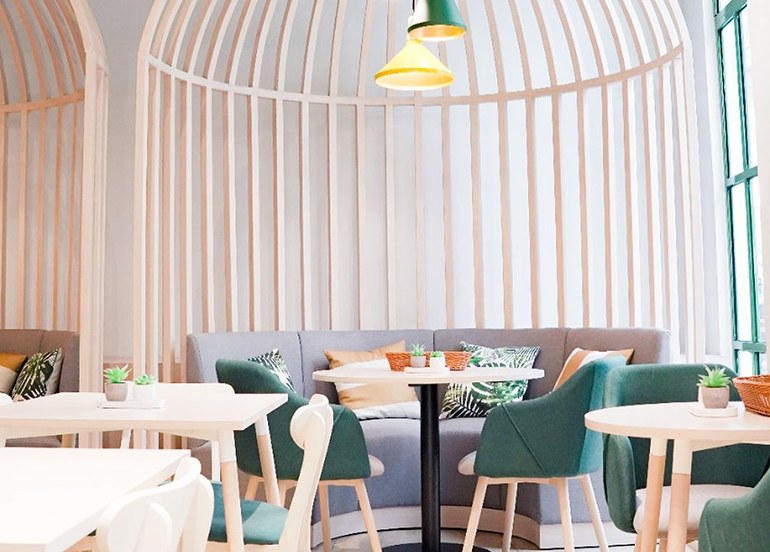 Just like their SM Megamall branch, their second branch will carry the same items on their menu including their crowd-favorite souffle pancakes as well as other breakfast and lunch fares.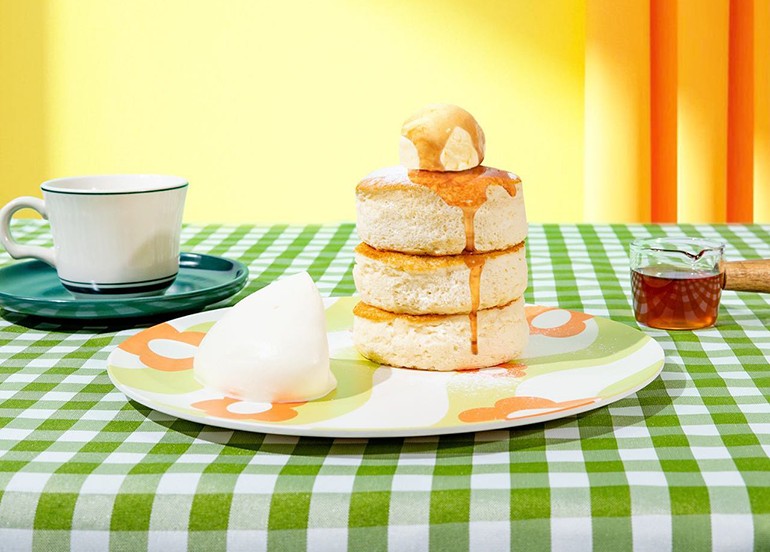 Compared to their SM Megamall branch, however, their BGC branch is a lot more relaxed, airy, and bright—which makes for an all-around perfect spot to take the most ~aesthetic~ Instagram and TikTok posts.
The clean, minimalist, and Tokyo cafe-Esque ambiance of the BGC branch not only complements the mouthwatering yet photogenic food but it can also serve as your new wholesome hangout spot for coffee and brunch with the ladies.
See you there!
The second Gram Cafe & Pancakes branch is located on the Ground Floor of Serendra, BGC, and is open from 9 am to 9 pm from Mondays to Fridays and 9 am to 10 pm on weekends. To stay up to date on all things Gram, visit their social media pages below.
View menu
View their delivery website (powered by Booky)
View their Facebook page
View their Instagram account
We know you loved using the Booky app for discovering the newest places in your city. Given these extraordinary times, we want to continue being helpful so check out our updated food delivery guide, restaurants that just reopened, where to shop for groceries online, and more.