Anyone else smell that darned cinnamon sugar and butter aroma wafting through the air?
Nothing like the smell of freshly made pretzels wafting through your nose as you're aimlessly walking down the mall. Those cinnamon sugar and butter aromas coming from 100 ft. away just seem to be calling out your name. We don't blame you! They're just so hard to resist, aren't they?
Check Out: Make Cinnamon Sugar Pretzels a la Auntie Anne's with this Recipe!
Luckily, Auntie Anne's now sells frozen "Heat & Eat" packs of your favorite pretzels and nuggets which you can simply warm and enjoy in the comforts of your own home in less than 5 minutes. We can KNOT (get it? *wink, wink*) thank Auntie Anne's enough for making our lives easier!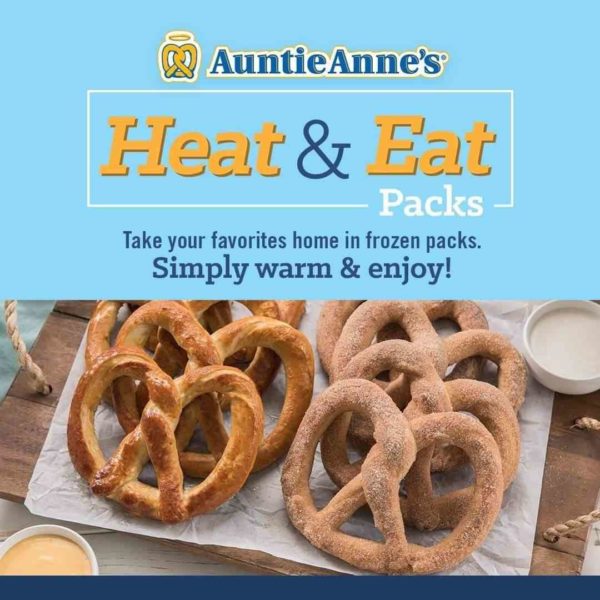 Each Heat & Eat pack contains 6 pieces of your chosen flavored pretzel and nuggets and is priced at PHP 400. You can order them on their website here. And if this still sounds like a lot of work for you and are lazy like the rest of us, you can order ready-to-eat pretzel here.
View menu
View website
View their Facebook page
View their Instagram account
View all branches
(0920) 414 2150
We know you loved using the Booky app for discovering the newest places in your city. Given these extraordinary times, we want to continue being helpful so check out our updated food delivery guide, where to shop for groceries online, and more.