Celebrations aren't complete without Amber's bestsellers!
Established in 1988, Amber Golden Chain of Restaurants actually began as a family-run restaurant in Makati and is now a famous chain of restaurants where Filipinos order Filipino comfort food perfect for sharing.
Craving for other Filipino dishes? Check out: Top 10 Most Loved Filipino Restaurants in Metro Manila
Have a home celebration coming up soon or do you just miss eating Filipino comfort food with your barkada? Why not give Amber's a try?
Don't forget to order the best for sharing dishes from their menu which you can check down below!
The Original Pancit Malabon
One of the bestsellers of Amber, The original pancit Malabon hits the mark when it comes to giving us the satisfaction for a very Filipino noodle dish that balances the best of seafood and savory flavors.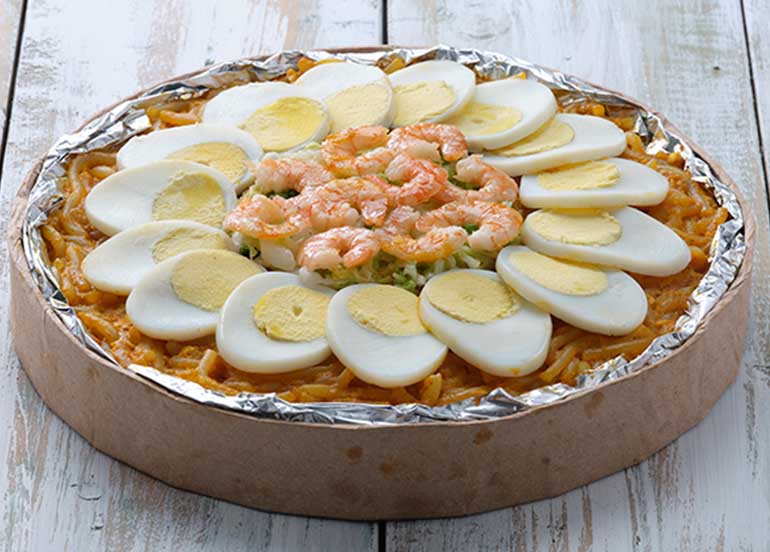 Price: Starts at ₱70 per bilao
Spaghetti with Meat Sauce
Spaghetti is staple during birthdays and Amber knows this very well hence their offering of their own take on Filipino spaghetti: spaghetti with meat sauce.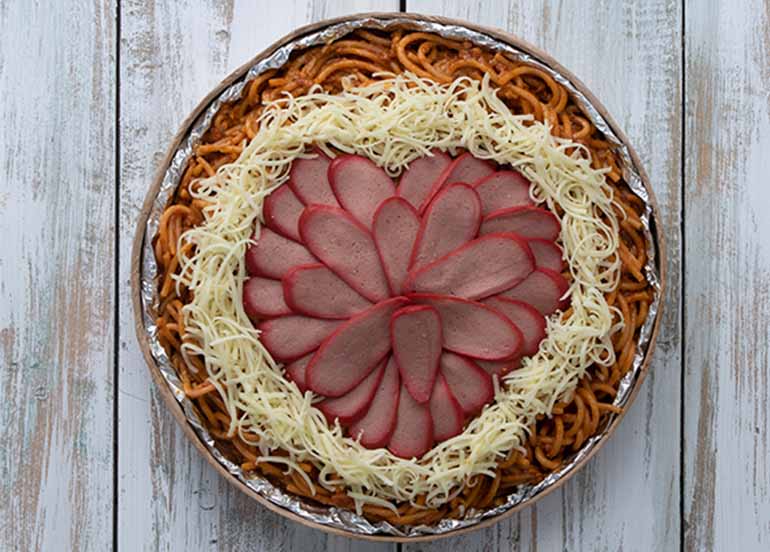 Price: Starts at ₱70 per bilao
Pancit Trio
Your barkada/family members prefer different types of pancit from Amber? Instead of buying three bilaos, why not reach a consensus by buying the Pancit Trio. It's a customizable bilao where you can have three of your favorite pancit dishes in one bilao.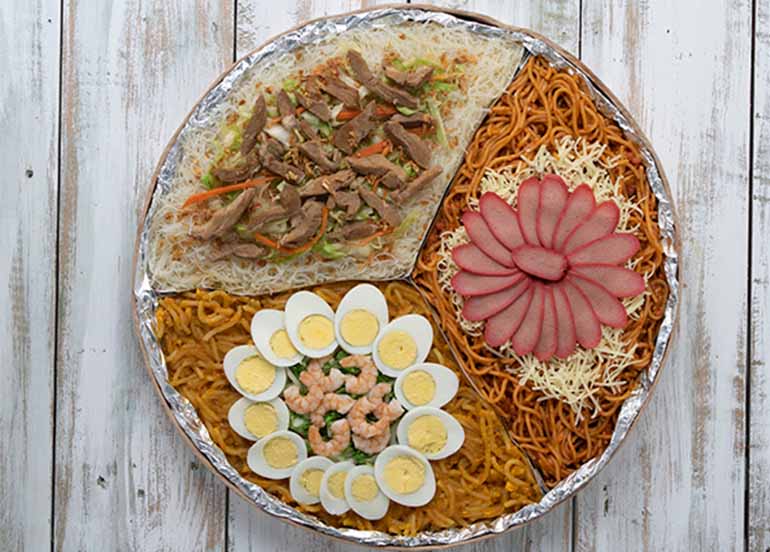 Price: Starts at ₱1,050 per bilao
Chicken Lollipop
Another staple during birthdays and celebration, the chicken lollipop is a viand that pairs best with none other than Amber's spaghetti.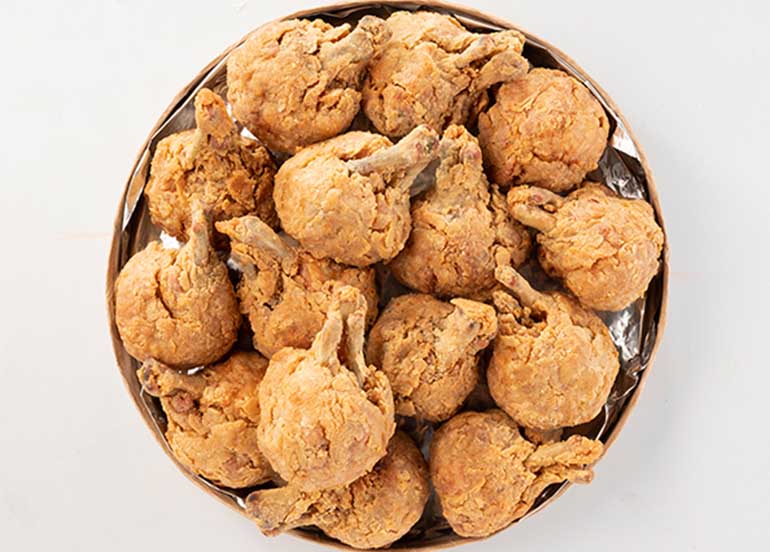 Prices: Starts at ₱225 per 5 pcs./order
Pork BBQ
Arguably one of the best pulutan and ulam, Amber's pork BBQ is smokey and mouthwatering enough for you to have more than just one skewer.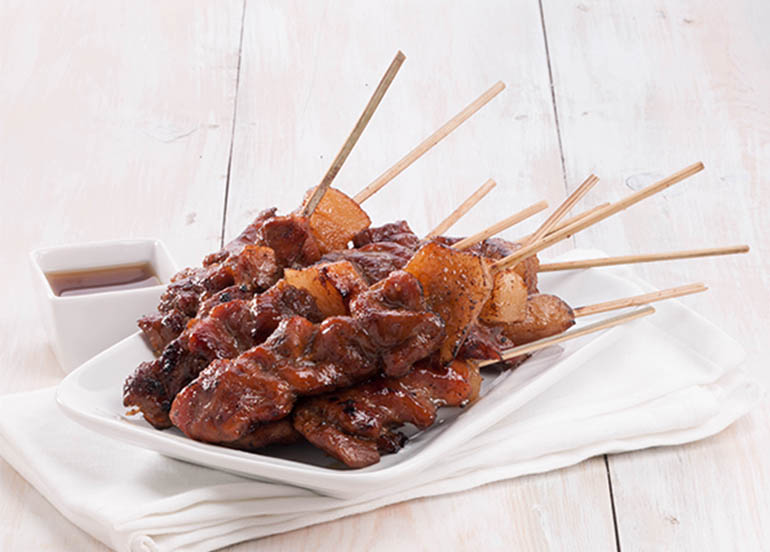 Prices: Starts at ₱135 per 5 pcs./order
Fried Lumpiang Shanghai
It has been said that fried lumpiang shanghai is a must-have during every celebration and for good reason! It's a savory finger food you can either have as ulam or as a snack while waiting for the rest of the dishes to be served. So, while waiting for the pancit to be served, why not enjoy some of Amber's fried lumpiang shanghai?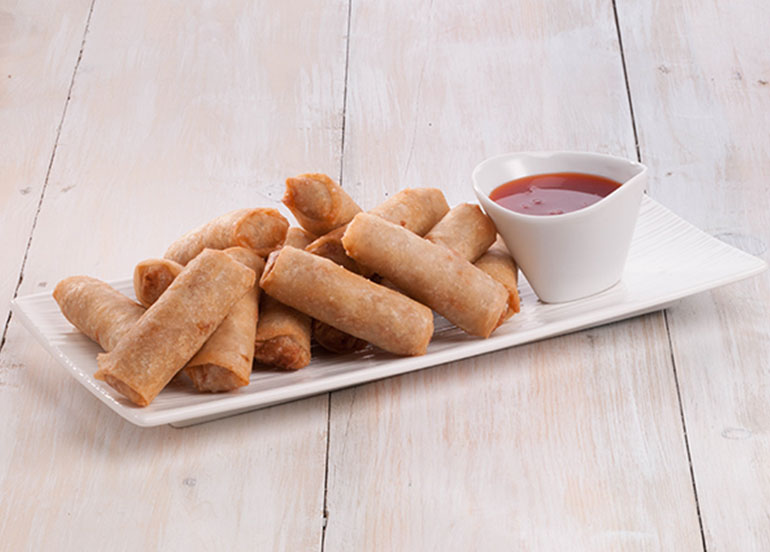 Price: Starts at ₱50 per 5 pcs./order
Beef Morcon in Tomato Sauce
If you're not aware of what this dish is, it's can be likened to embutido but instead of using ground pork, beef morcon is made of thinly sliced beef and is loaded with a number of vegetables and more. It's a treat for those who can't get enough of beef, veggies, and tomato sauce mixed all together.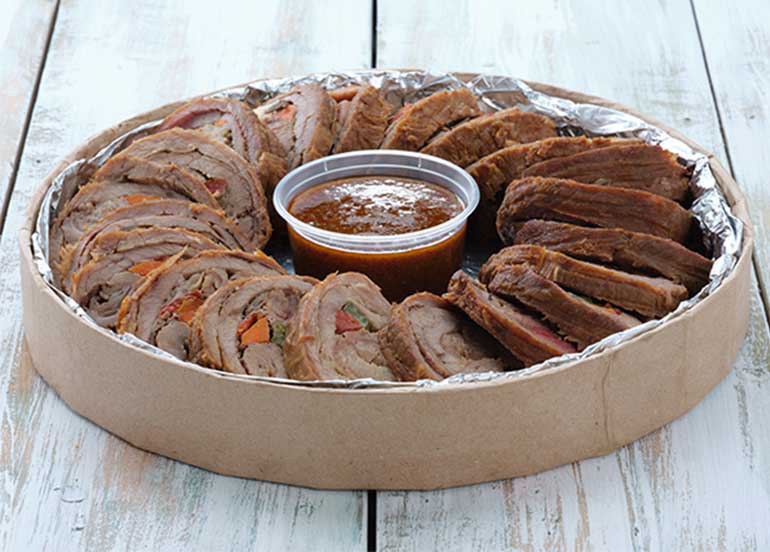 Price: ₱800 per special food
Fish Fillet
Got pescetarian friends/family members? Don't let them miss out on the party by serving them Amber's fish fillet which you can get with either sweet and sour sauce or tartar sauce.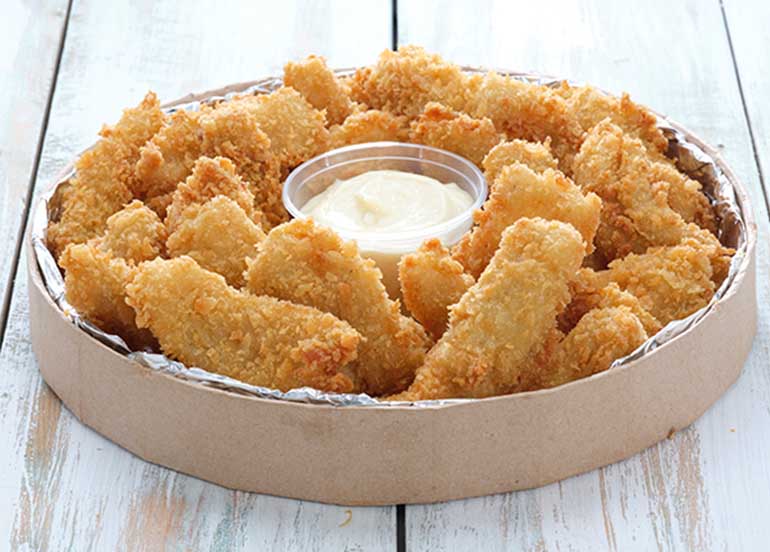 Price: Starts for ₱700 per special food
Fresh Lumpiang Ubod
It can't hurt to balance all the meat and pancit dishes you ordered with Amber's fresh lumpiang ubod which is flavorful, light, and healthy.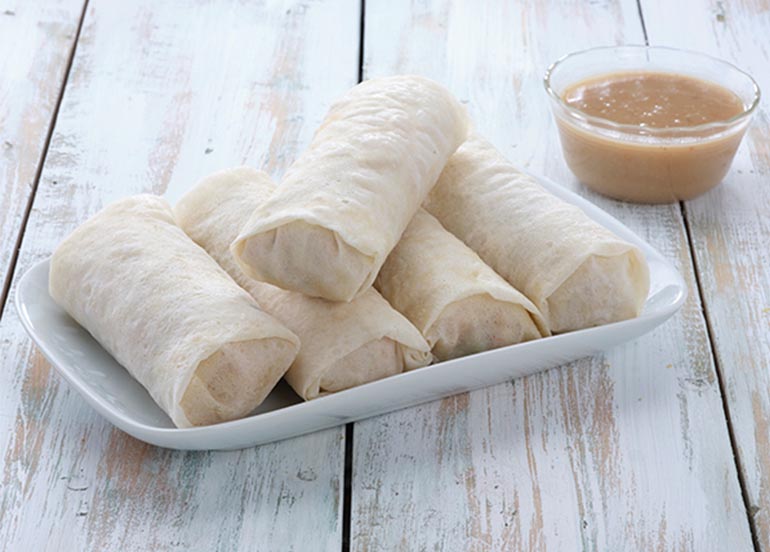 Price: Starts for ₱230 per 5 pcs./order
Pichi-Pichi
And of course, who could forget dessert? Enjoyed with either freshly shredded coconut or cheese, if there's one thing you shouldn't miss out on ordering, it's definitely Amber's soft and delectable pichi-pichi.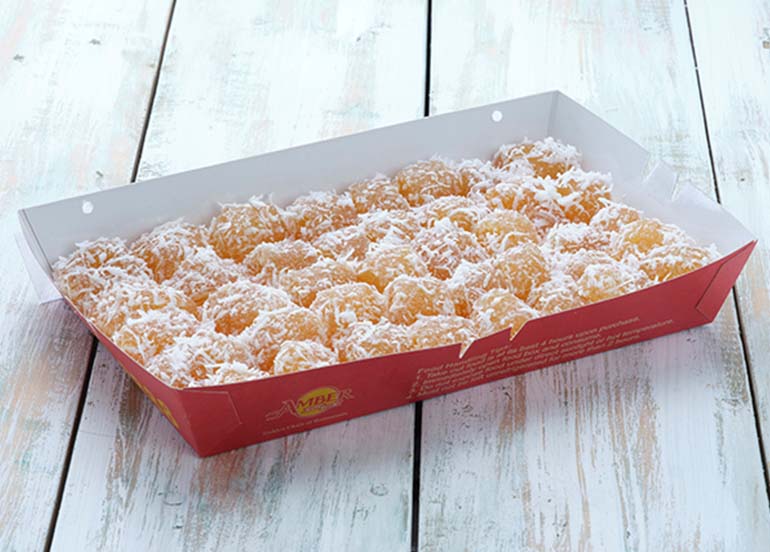 Price: Starts for ₱72/box
Now that you know which dishes are perfect for sharing, why not give Amber a call and have one (or more) of their dishes delivered right to your home?
Quick Delivery Tip
For delivery orders, you can call them at their hotlines.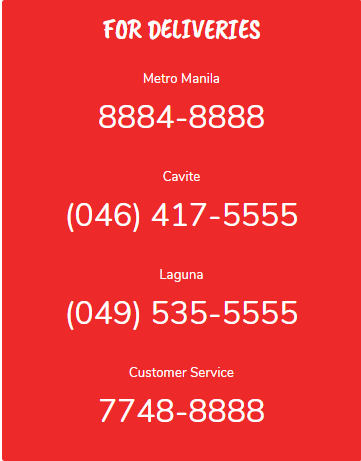 For more information, you may check out their menu, branches, and social media accounts below.
View menu
View their website
View their Facebook page
View their Instagram account
View their branches
We know you loved using the Booky app for discovering the newest places in your city. Given these extraordinary times, we want to continue being helpful so check out our updated food delivery guide, where to shop for groceries online, and more.