You'll want a pizza this!
Pizza is definitely one of the best comfort foods there is. Not only is it warm and delicious but it also comes in a variety of shapes, sizes, and flavors. Thick crust or thin crust? New York-style or Neapolitan-style? Do you think pineapples go on pizza? Whatever your preference, there's bound to be a pizza out there for you—vegans included!
Also Read: 21 Must-Try Restaurants Serving Vegan & Vegetarian Dishes in Metro Manila
Whether you're sad, stressed, celebrating, or just looking for a slice after a night out or binge-watching your favorite series, you'll still get to feast on classics like pepperoni, or get creative with toppings such as shawarma and sisig with these vegan and vegan-friendly pizzerias in the metro. Here are 9 of the best spots!
Crosta Pizzeria was one of the first stalls to open at The Social, which is Poblacion's first food park. Instead of using normal pizza dough, Crosta makes use of sourdough, which requires a 48-hour fermentation period and results in a perfectly puffy and crispy crust. Some of their bestselling pizzas are their Shroomed Out and The Basic Bitch. Though not a fully vegan establishment, most of the items on their menu have vegan alternatives.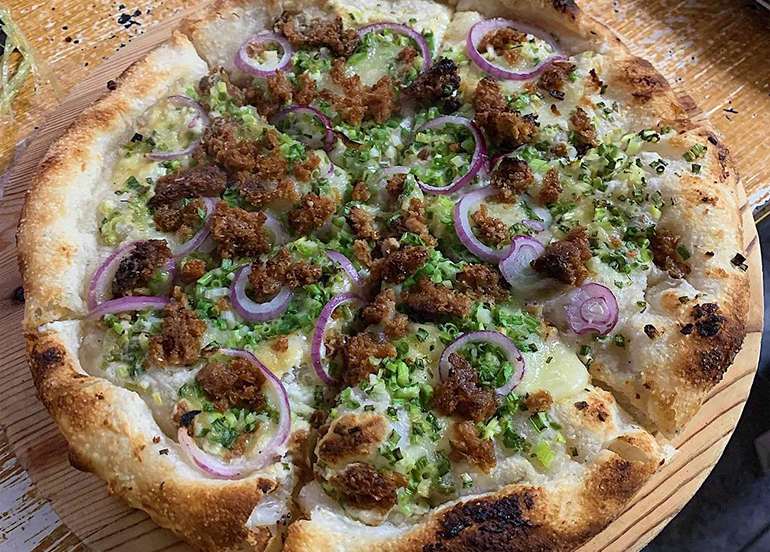 View menu
View their website
View their Facebook page
View their Instagram account
The Social, 5770 Ebro, Poblacion, Makati
Pizza Plant takes pride in serving cruelty-free, superior quality, sourdough brick oven pizzas that are 100% vegan. Their pizza doughs use natural sourdough starter fermented for 2 to 3 hours to achieve a pillowy soft, chewy crust and a crispy bottom. They are then baked in the brick oven to get beautifully blistered bubbles using vegan cheese from Plant Creamery.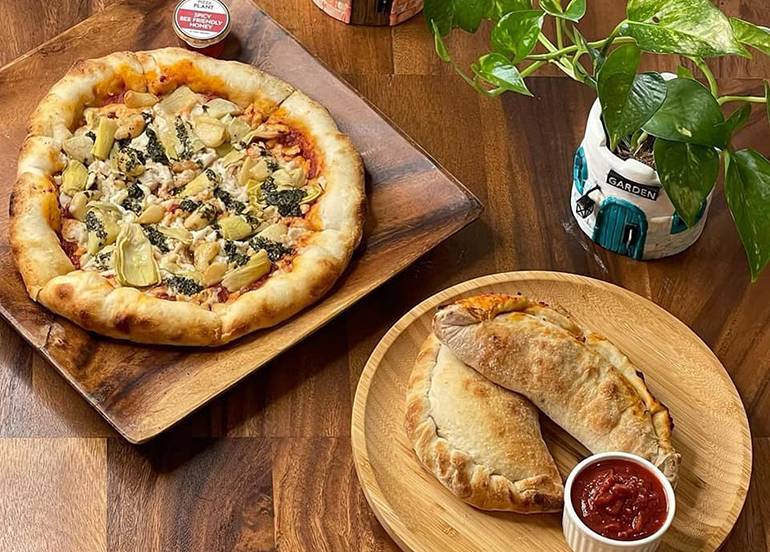 View their website
View their Facebook page
View their Instagram account
124 J Ruiz St. cor R Lagmay St. Balong Bato San Juan
0998 585 5980
Firehouse Pizza serves pizzas, pasta, and salads that are "Big Apple-style" or New York-style. Dishes are perfect for sharing and they also have an extensive selection of drinks, wines, and cocktails shaken to order. Among their many pizza flavors, the vegan ones are: Firehouse, Four Cheese, and Truffle.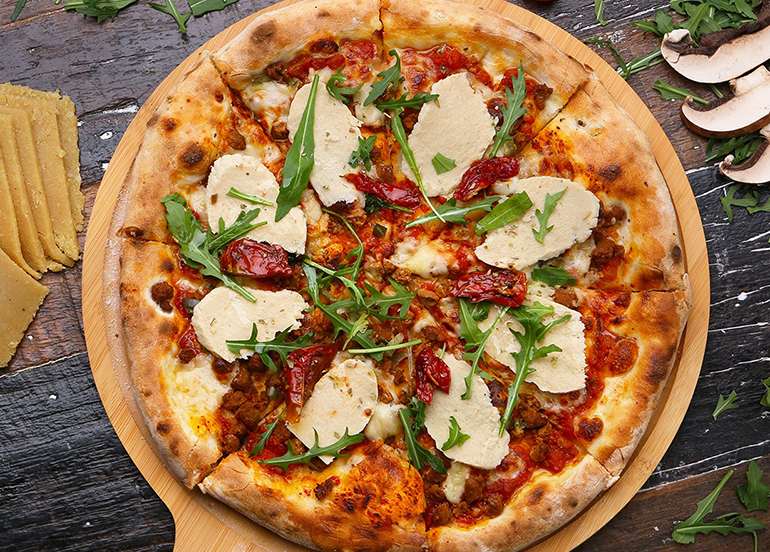 View menu
View their Facebook page
View their Instagram account
G/F, Crimson Hotel, Alabang, Muntinlupa
(02) 8282 5699
Neopolitan-style pizzas from this home-based pizzeria in Paranaque are 100% vegan and cruelty-free. Scorched pizzas was founded on the idea of animal liberation as a part of their advocacy and principle. Though free of animal products and by-products, their pizzas can go head-to-head with some of the best pizzas in the metro. Their pizzas come in a variety of flavors including Garlic and Mushroom, Spinach Artichoke, Shawarma, and Sisig Crunch.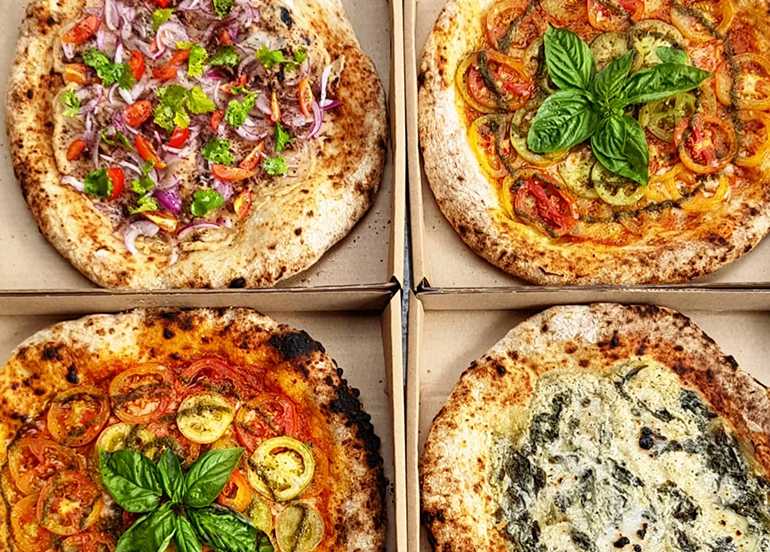 View their Facebook page
View their Instagram account
Garnet 18 1700 Parañaque
Hailing from London, PizzaExpress specializes in handmade pizza and also offers other specialties such as chicken wings, pasta, and other main entrees. They recently released vegan-friendly dishes called The Good Green which includes a couple of pasta and pizza options like the OmniPork Tofu and Mushroom Sisig Pizza, Vegan Spaghetti ai Funghi, and OmniPork Spinach Lasagna.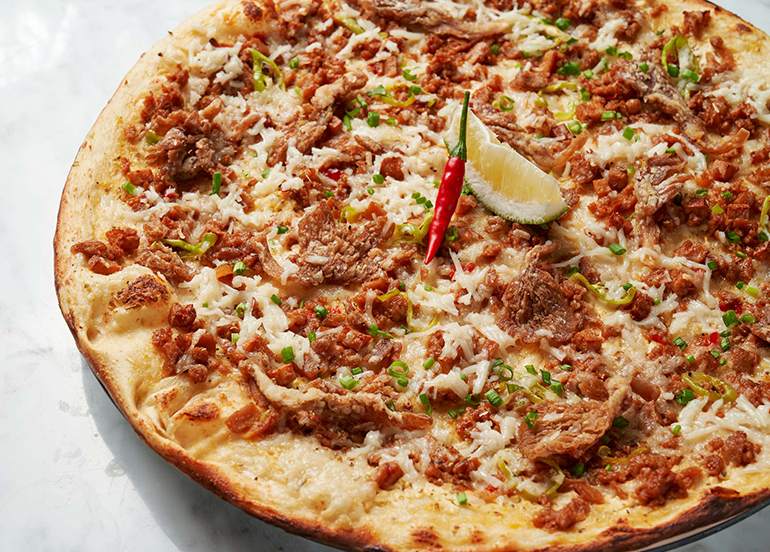 View menu
View their website
View their Facebook page
View their Instagram account
View all branches
(02) 791 4385
The Sexy Kitchen by B is best known for plant-based samgyeopsal but they also offer other delicious healthy food from comfort Filipino classics to American and Italian fares like pizzas that come in five different flavors.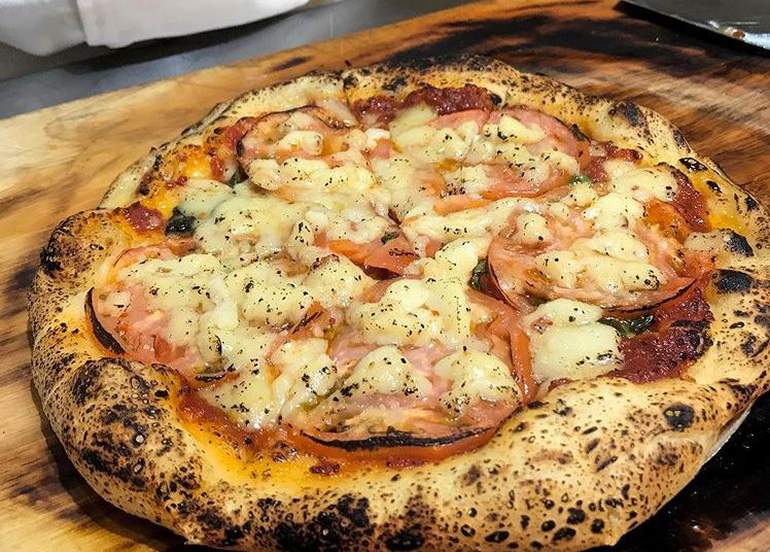 View their Facebook page
View their Instagram account
3438 Magistrado Torres St.
0916 488 5746
Satisfy your cravings from cakes to pizzas without the guilt or the cost of the planet or any animal at Dips 'n Bites. Their pizzas come in six different flavors from as basic as a two-cheese pizza to a cheeseburger-inspired one. You also get the option of a thick crust pizza or a thin one.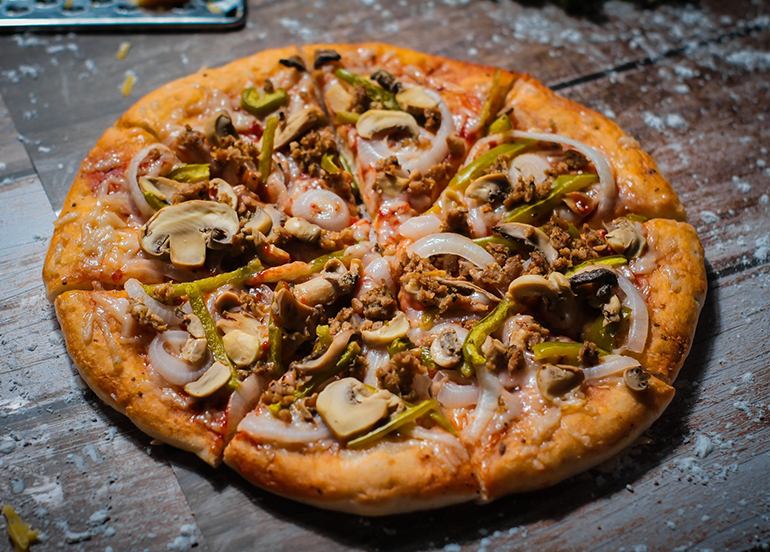 Get delicious vegan desserts and heartwarming comfort classics from Vegan Bytes. Their New York-style pizzas are a standout among their menu offerings and come in four different flavors: Two Cheese, Hawaiian, Cheesy Garlic Mushroom, and Meaty n Cheesy.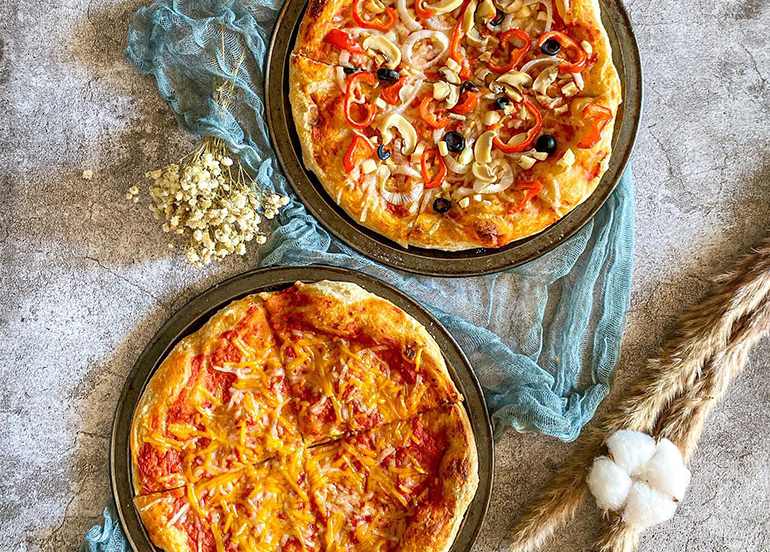 More than just being the Philippines' first all-vegan pizzeria, Indulge also offers an extensive selection of comfort finger foods and snacks that are guaranteed peace and satisfaction in every bite. Don't know where to start? Why not try out their bestselling Supreme Indulgence or Broccoli Bites.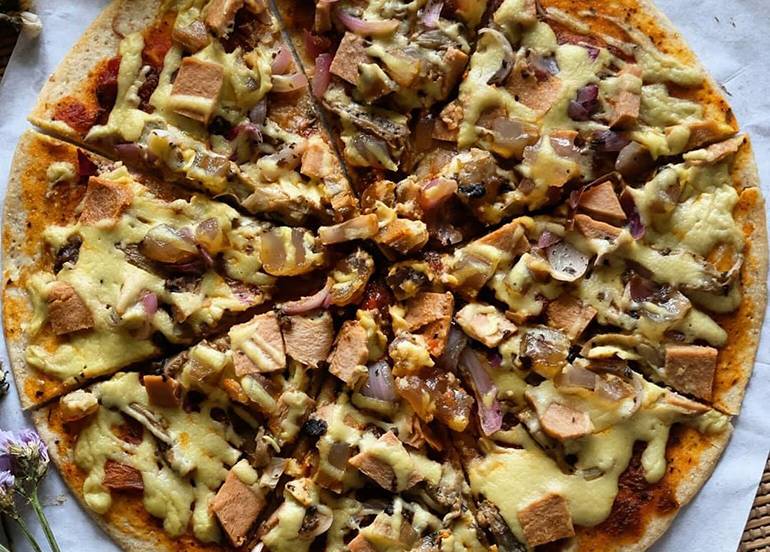 View their Facebook page
View their Instagram account
33 Malingap St. 1101 Quezon City
0917 202 6440
We know you loved using the Booky app for discovering the newest places in your city. Given these extraordinary times, we want to continue being helpful during the GCQ so check out our updated food delivery guide, restaurants that just reopened, and where to shop for groceries online, and more.