Eat more (w)hole foods they said.
If you've been on the hunt for donuts that will fit into your (w)hole foods plant-based diet and to eat with your cup of coffee in the morning, look no further. We've compiled a list of places to get the best vegan donuts in the metro. Here, you will find regular yeasted donuts, cake donuts, oven-baked donuts, and generously filled donuts of all kinds which are guaranteed to hit your sweet spot. In the words of Bobby McFerrin, donut worry, be happy!
Also Read: 10 Unusual Coffee Drinks for When You're Tired of Plain Old Coffee
Green Bar, a 100% vegan cafe in Makati, serves vegan comfort food, ready-to-eat, and frozen products as well as freshly baked goods, sweets, and daily donuts. You can't leave Green Bar without grabbing a piece or two (or even a box) of their freshly baked donuts. They're incredibly soft and airy and sell out fast. Make sure to watch out as they change their donut flavors daily. Our picks? Lemon Meringue and Calamansi Basil.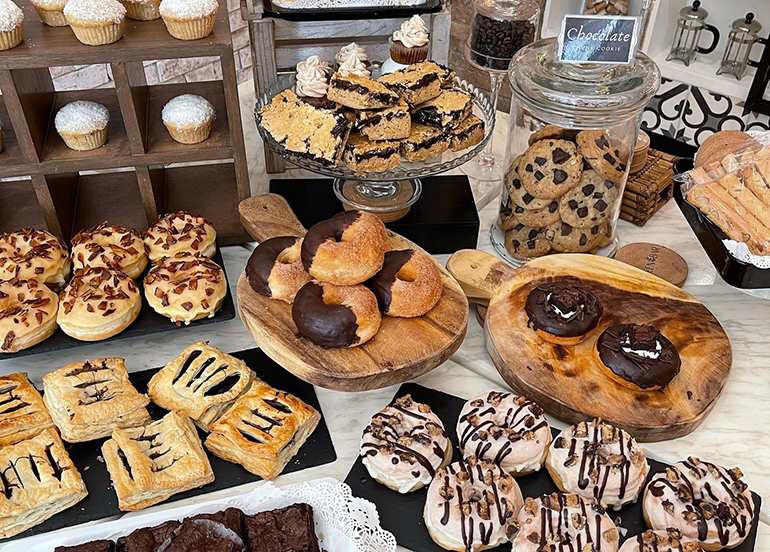 View menu
View their website
View their Facebook page
View their Instagram account
106 Aguirre Street, Legaspi Village 1229 Makati City
(0917) 808 2506
Miuccia Luxe Cakes is a vegan dessert boutique company based in Quezon City that focuses on creating wedding and celebration cakes and plant-based desserts that don't sacrifice the flavor. While their cakes are highly rated, their donuts also get as much praise. A box of 6 costs PHP 550.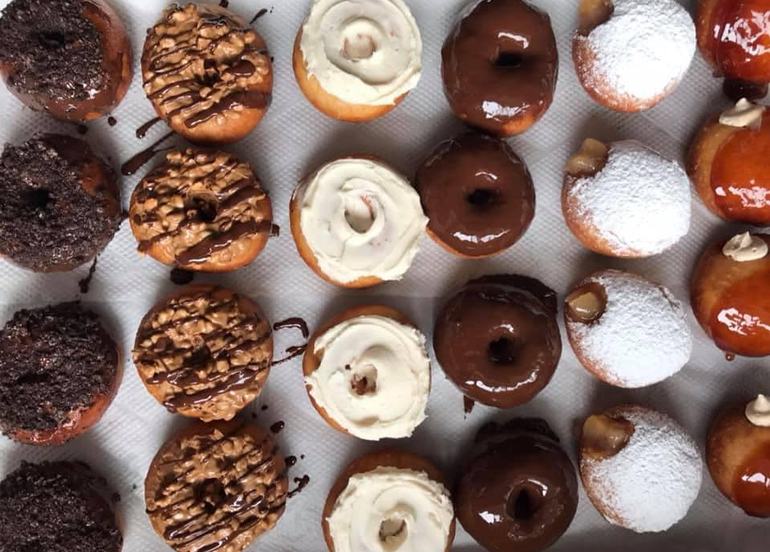 View their Facebook page
View their Instagram account
(0966) 382 4405
Nothing better than starting your day with a donut and a good ol' cup of joe. And a box of vegan donuts from Project Vegan is a sure-fire way to impress vegans and non-vegans alike. They come in six different flavors: The Blizzard, Cafe Au Lait, Doublenut Crunch, Creme Brulee, and their bestseller Boston Cream.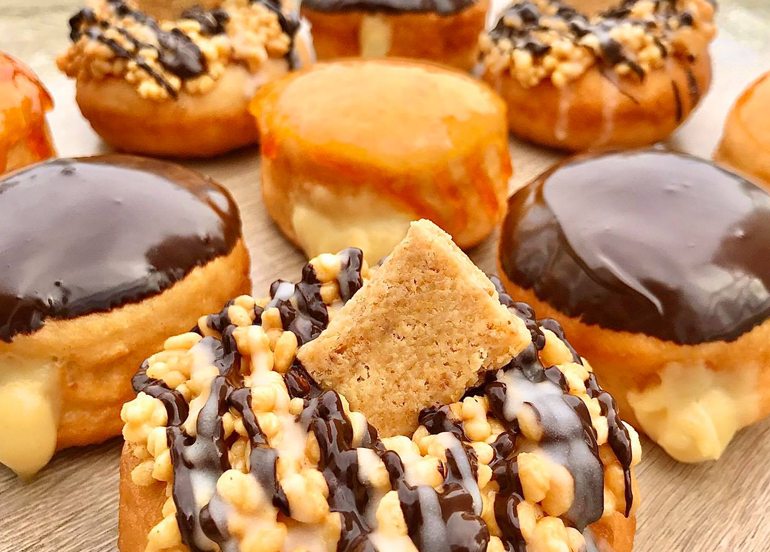 Simple yet delicious vegan donuts are what Vegan Bakes for the Animals and the Planet has to offer. They got regular yeasted, cake, and filled donuts and are probably the most affordable vegan donuts available on the market. A dozen of their donuts start PHP 205.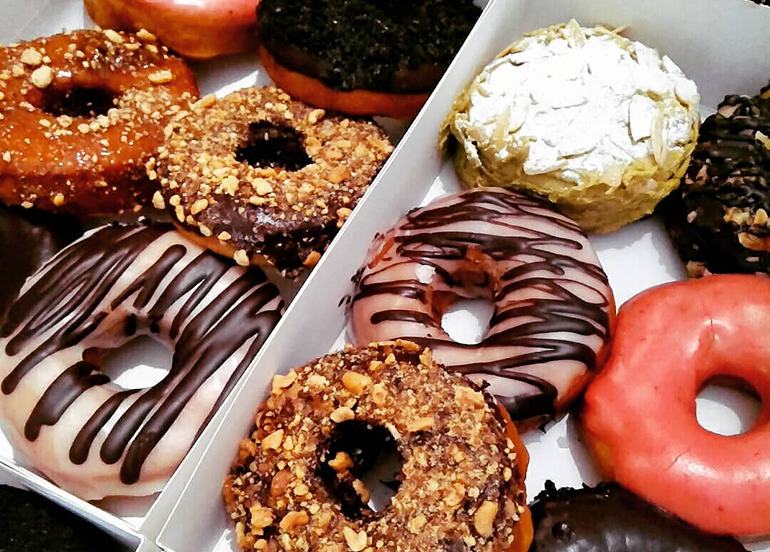 View their Facebook page
View their Instagram account
(0927) 243 7582
Aigoo Café is a virtual plant-based café based in the south that specializes in making cakes and donuts. Donuts from Aigoo are a must-try. They've got regular donut rings that come in various flavors but also offer donut burgers that are generously filled. Their bestsellers? Ube Burger, Cookies 'N' Cream Burger, Matcha Burger, Choco Brownie, Creamy Plant Milk, Choco Butternut, Salted Chocolate, and Choco Cinnamon.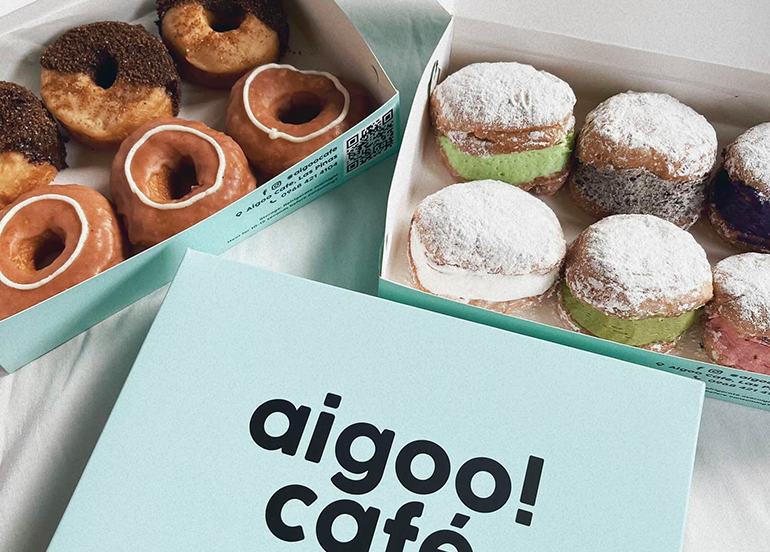 View their Facebook page
View their Instagram account
(0968) 421 4104
Making freshly baked bread, cakes, and other plant-based goodies, Baker's Gallery Café takes pride in providing alternatives that are almost hard to believe are actually vegan. They are mostly popular for their donuts and ensaymadas, and cakes.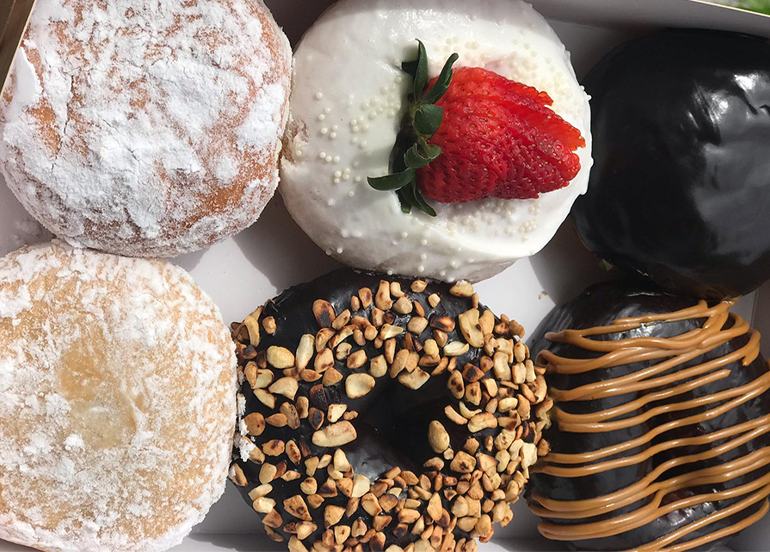 View their Facebook page
View their Instagram account
(02) 245 9944
Weirdoughs, as the name of the brand suggests, caters to providing exotic and 'weird' flavors of donuts apart from the traditional ones. All their donuts come with a vegan option and start at PHP 30 a pop. Must-try: Maple with Candied Smoked Vacon.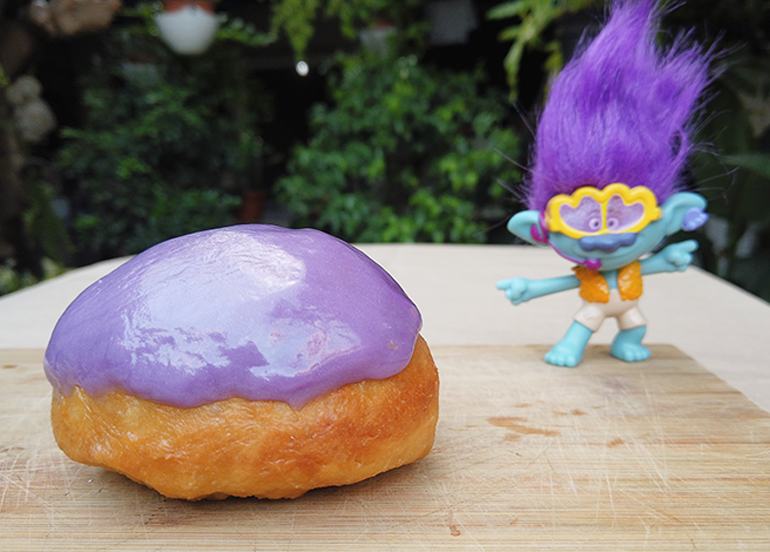 View their Facebook page
View their Instagram account
(0927) 483 6557
Earth Desserts has been around since 2015 continuously creating vegan sweet treats which are all dairy, egg, refined sugar-free, and have zero preservatives. Though best known for their array of cookies and fudgy brownies, they recently released their gluten-free oven-baked donuts that deserve the spotlight as much as their other products. A half-dozen box costs PHP 250.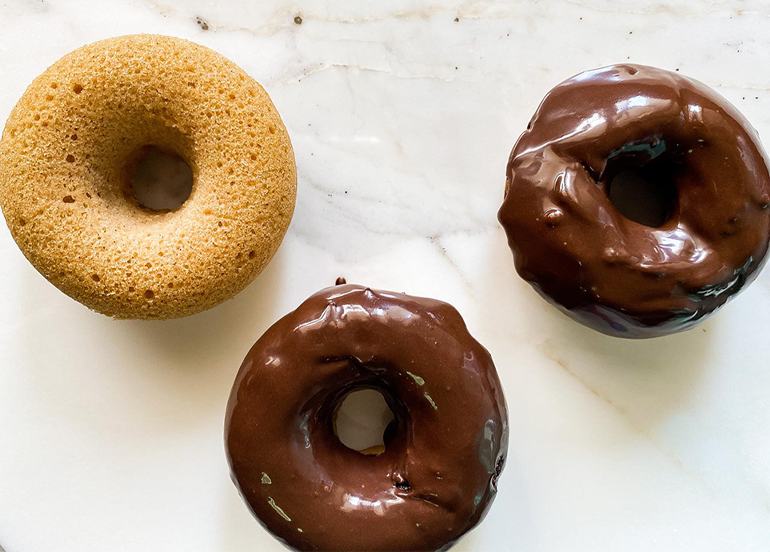 We know you loved using the Booky app for discovering the newest places in your city. Given these extraordinary times, we want to continue being helpful so check out our updated food delivery guide, where to shop for groceries online, and more.