Do you like your drinks strong? You finally have
Tim Hortons is Canada's world-renowned coffee house established in 1964 in Ontario, serving a diverse roster of coffee selections and their famous donuts. So when they first announced their arrival in the Philippines in 2017, they took Manila by storm.
If you love their coffee drinks then good news, available only today, you can enjoy 2 Large coffee for only ₱180! Buy any of these drinks – Large Iced Dark Roast, Large Brewed Dark Roast, Large Iced Coffee, Large Original Brewed, and Large Decaf – at their regular price and get the second cup of the same kind at 50% off.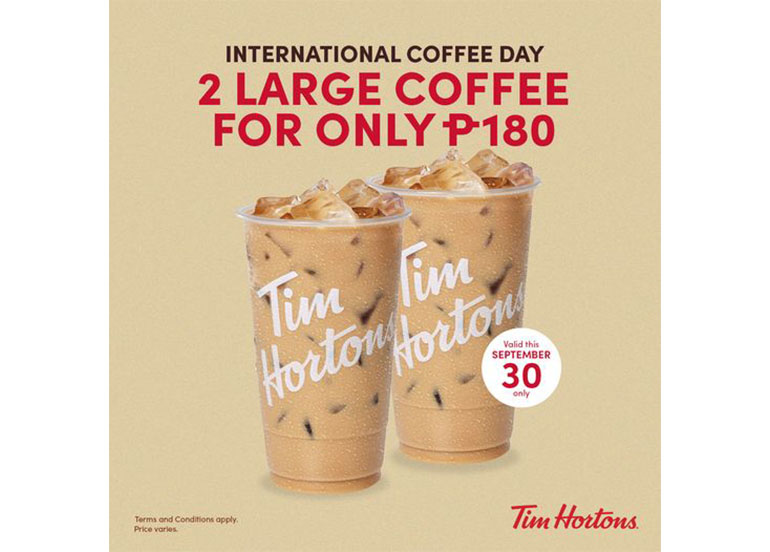 For a full list of their terms and conditions, click here. So, coffee lovers, what are you waiting for? Celebrate International Coffee Day with a drink or two of Tim Hortons' coffee.
In Case You Missed It
While their famous Timbits and Iced Capps remain to be a classic go-to, we welcome new options to fuel our coffee addiction starting with their all-new cold brew drinks available in original and with vanilla cream.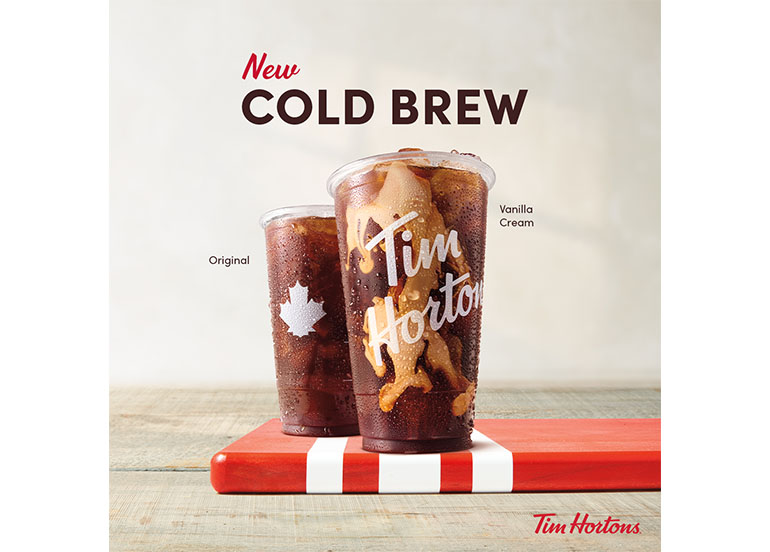 Smooth and creamy, this slow-steeped coffee is perfect for a pick-me-up when starting your day or waking you up during the slow hours of the afternoon. Because of the process of cold brewing coffee, do expect that you'll get more of a kick of caffeine from this drink compared to the others on their menu. So, if you love your coffee strong, this is definitely the drink for you.
Don't forget to pair it with one of their light meals or treats or pastries to balance the flavors out.
For more announcements on Tim Hortorns' new drinks and dishes, follow their social media accounts.
View menu
View their Facebook page
View their Instagram account
We know you loved using the Booky app for discovering the newest places in your city. Given these extraordinary times, we want to continue being helpful during these times so check out our updated food delivery guide, restaurants that just reopened, where to shop for groceries online, and more