Have tikoy 5 different ways!
Have leftover tikoy from celebrating this year's Chinese New Year? Instead of simply frying it in egg wash, why not take your tikoy game up a notch by trying out these recipes?
Want to try out these recipes but don't have tikoy? Check out: Where You Can Get Tikoy this 2021
Sweet, savory, deep-fried, with ice cream, or in gata, here are 5 tikoy recipes you can try out with the extra tikoy you may have at home.
Lumpiang Tikoy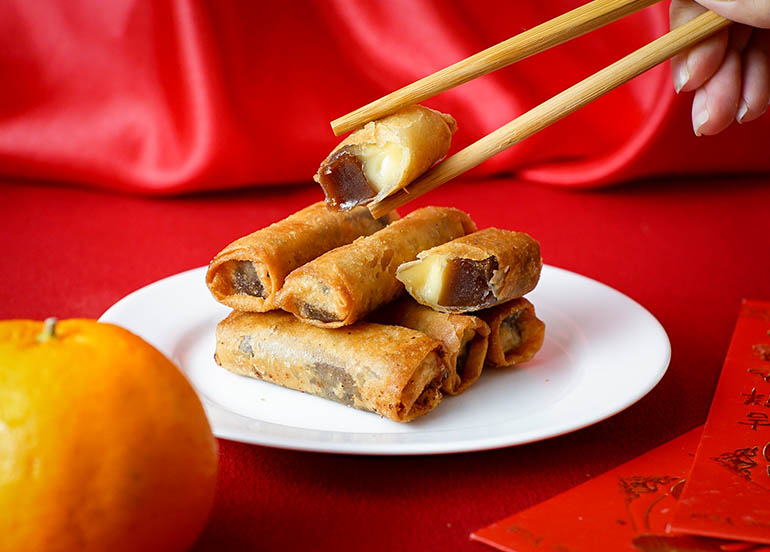 Ingredients:
tikoy
cheese
spring roll wrapper
Instructions
Cut the tikoy and cheese into strips.
Wrap the tikoy and cheese in a spring roll wrapper. Fold and seal tightly. Repeat until you finish all of the tikoy and cheese strips you prepared.
Heat oil in a pan. Fry your lumpia tikoy in batches. Cook until golden brown in color.
Serve it warm!
Tikoy a la Mode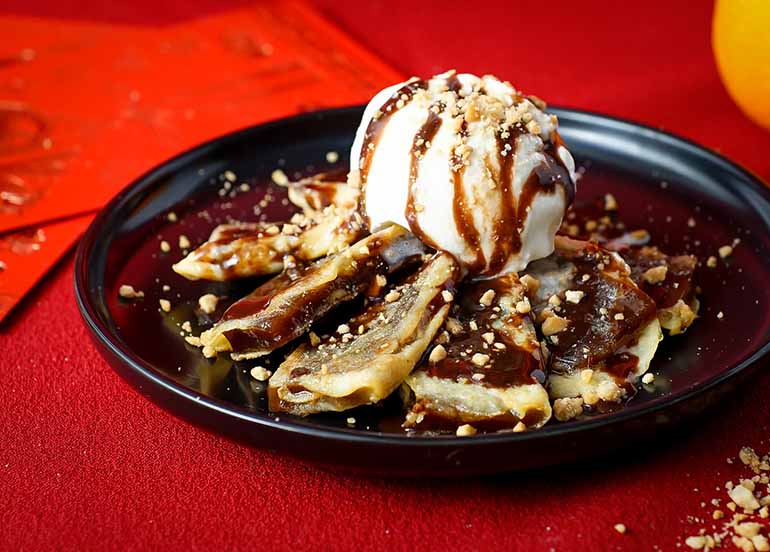 Ingredients:
tikoy
ice cream of your choice
crushed nuts
chocolate syrup
Instructions:
Fry tikoy like you'd usually do.
Top it off with a scoop of the ice cream.
Sprinkle some crushed nuts.
Then, to finish, drizzle chocolate syrup on top.
Serve ASAP and enjoy!
Ginataang Tikoy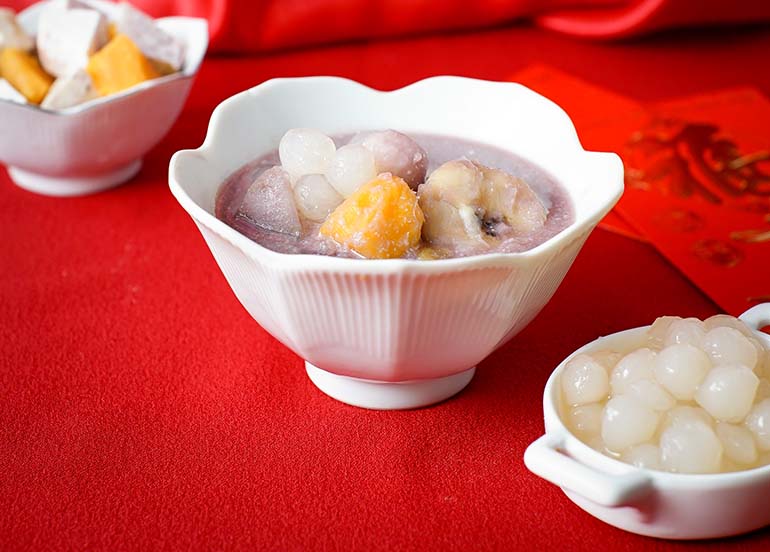 Ingredients:
Tikoy
Langka
Sago
Saging na Saba
Water
Kamote
Coconut Milk or Gata
Sugar
Instructions:
In a pot, boil water and add sugar for flavor.
Then, add coconut milk or gata and bring it to a boil.
While waiting, you can slice the saging na saba, kamote, and tikoy into cubes.
Once it boiles, you can add the sliced ingredients, langka, and sago into the mixture.
Mix well until the ingredients are all cooked.
Serve warm in bowls.
Tikoy French Toast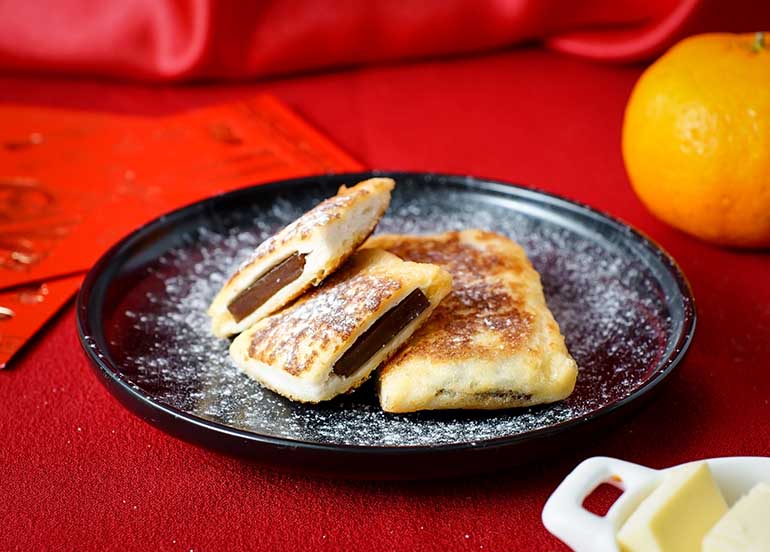 Ingredients:
Tikoy
Sliced bread
2 eggs
1/4 cup milk
1/3 cup icing sugar or confectioners' sugar
3 tbsp. butter
Instructions:
Combine eggs and milk in a bowl. Whisk until combined
In a pan, melt butter.
Place a slice of tikoy between 2 slices of bread.
Brush the egg mixture on each surface of the sandwich.
Pan fry on each side until golden brown.
Dust each sandwich with sugar.
Slice and serve!
Peanut Tikoy Roll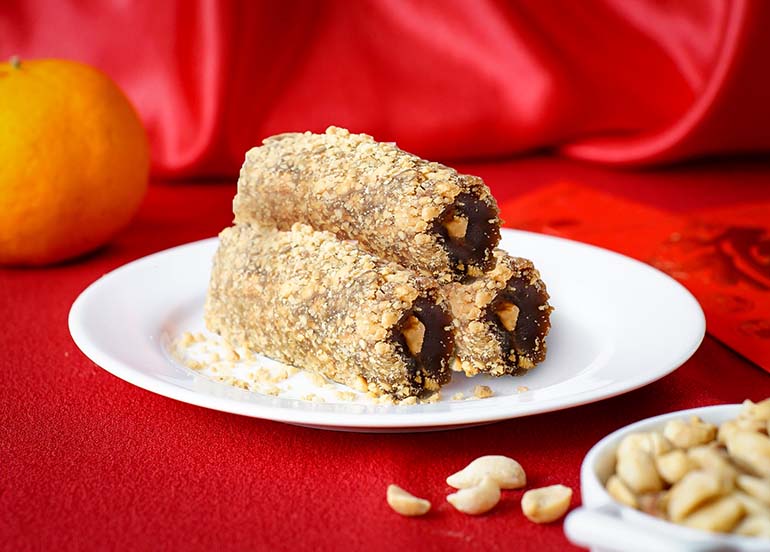 Ingredients:
Tikoy
Peanut Butter
Ground peanuts
Instructions:
Squeeze some peanut butter on the tikoy.
Roll the tikoy, sealing in the peanut butter inside.
Cut off the roll and cut into preferred sizes.
Coat the pieces you've made in grounded roasted peanuts.
Repeat steps 1-4 with the remaining tikoy.
Serve and enjoy.
Note: For clearer instructions, you may follow the recipe that inspired this one. 
We know you loved using the Booky app for discovering the newest places in your city. Given these extraordinary times, we want to continue being helpful during these trying times so check out our updated food delivery guide, restaurants that just reopened, where to shop for groceries online, and more.