Frozen desserts > ring-shaped sweets.
Yes, you read that right! One of Dunkin Donuts' classic flavors, the Choco Butternut, is now available as an ice cream flavor!
Renowned ice cream parlor The Lost Bread just launched their new and limited ice cream flavor called Coco Butternut, inspired by the donut flavor that Filipinos just can't get enough of.
Also Read: Your Guide to Ice Cream Delivery Now
The Lost Bread's limited edition Coco Butternut ice cream uses chocolate ice cream as base, then mixes it with real donut chunks and orange coconut sugar coating in one tub.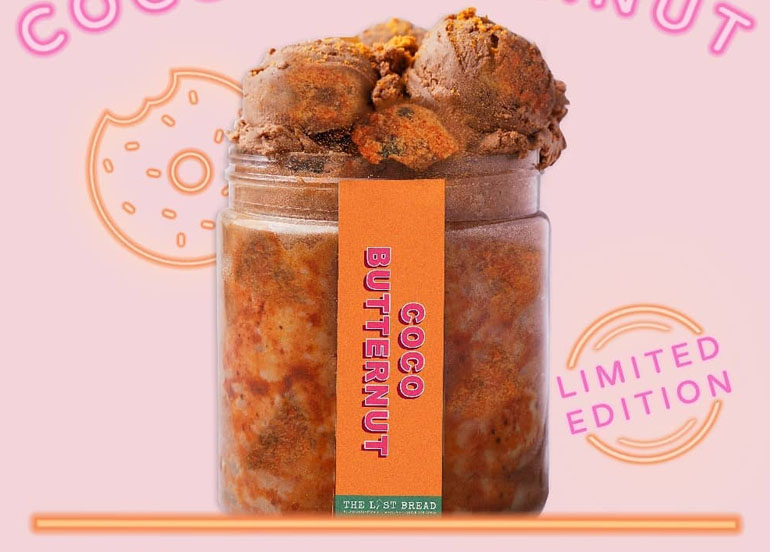 It comes in two sizes, pint for ₱250 and 1 liter tub for ₱450.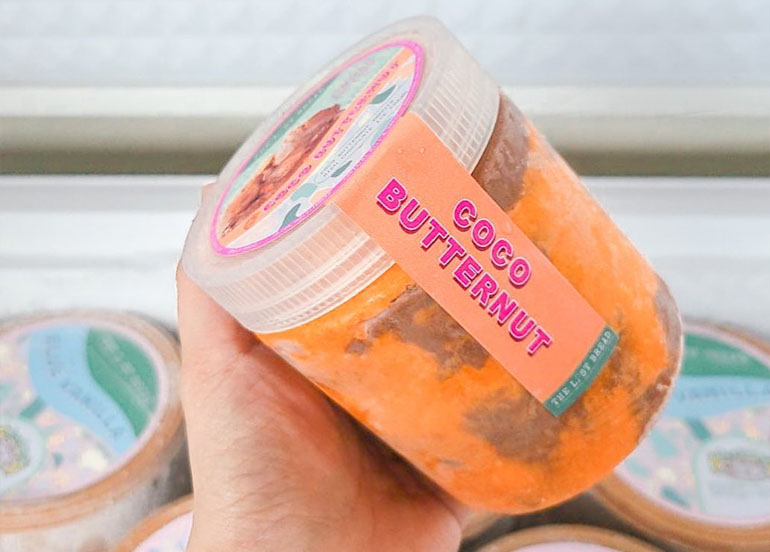 Since it's limited edition, The Lost Bread's Coco Butternut ice cream flavor will only be available until November 30.
Check Out: The Lost Bread Just Released Three New Pinoy Ice Cream Flavors!
Batang 90s are already familiar with classic sweet candies like Nougat, White Rabbit, and Cherry Ball Gums which were sold for ₱1 apiece or even less. Among these memorable treats would be Peter's Butter Ball, that familiar yellow hard candy packaged in a striped wrapper.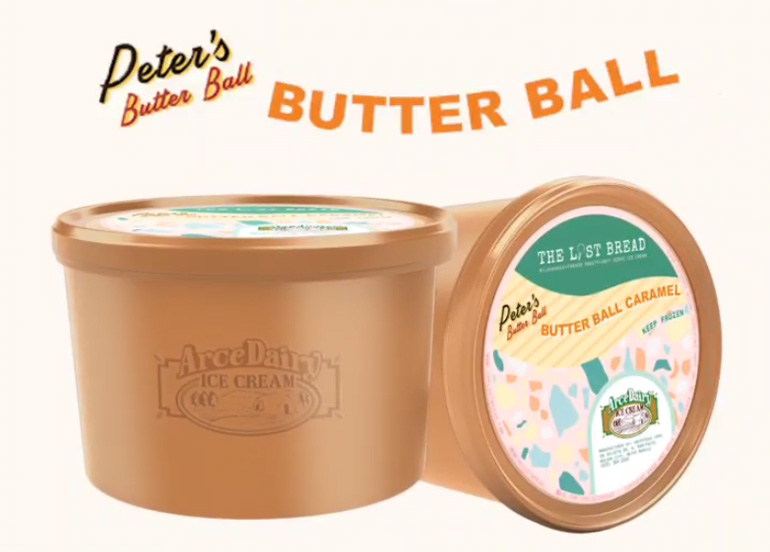 Now you can enjoy its sweet, creamy, caramelly taste as The Lost Bread's newest ice cream flavor! It is manufactured exclusively by Arce Dairy Corp. and it comes in a 1.5L bronze tub which you can enjoy solo or for sharing. The Lost Bread's Butter Ball Caramel ice cream costs ₱750.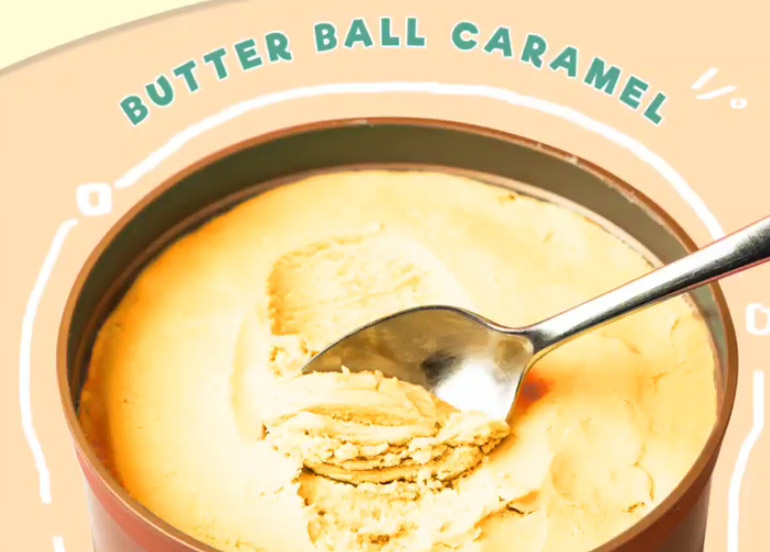 Additionally, The Lost Bread also debuted its Avocado Graham flavor which combines the versatile green fruit with Graham cracker bits. It is sold for ₱795 apiece.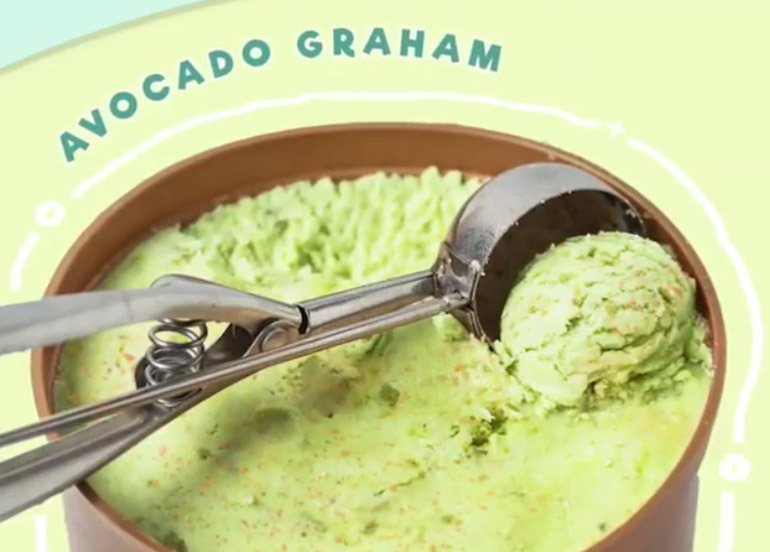 Ice cream lovers can get their fix via The Lost Bread's website. Simply choose the flavors you want and you can have them by local delivery or pick up on any of their 11 branches.
Hold up Batang 90s — There's more!
Just when you thought all the Panlasang Pinoy-flavored ice creams are out there, Lost Bread just changed the game. The dessert store collaborated with the chefs of Hapag and Auro chocolate and birthed three new incredible flavors that are delectably Pinoy!
With their collaboration with Auro Chocolatiers, you can now enjoy one of the most well-known Pinoy breakfasts as an ice cream flavor. This champorado ice cream is made with 100% cacao tablea, palad brittle, and black rice, all locally sourced! Every bite will definitely remind you of a nice slow morning.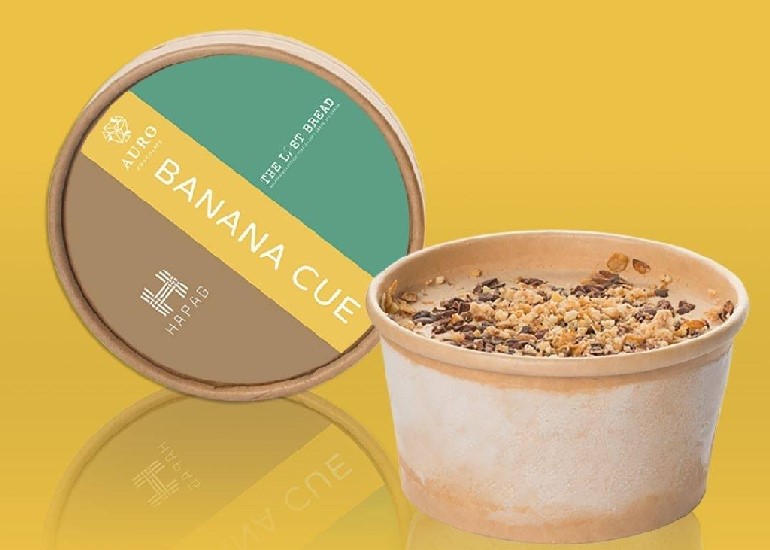 For those who love sweet meriendas, Lost Bread's banana cue ice cream is definitely for you! Every spoonful you take will be brimming with grilled bananas combined with dark cacao nibs and a cashew streusel. Talk about indulgently classic flavors with a Pinoy twist!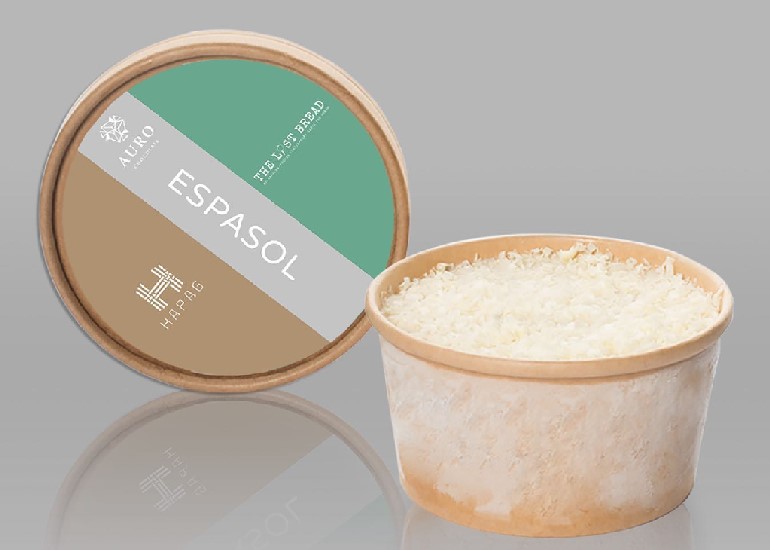 Pinoy kakanins rarely get any love, and that's why we're so glad that Lost Bread and the chefs of Hapag came up with espasol flavored ice cream. Made with toasted rice flour and 32% roasted white chocolate with cashews, the espasol flavor takes an iconic delicacy and puts a modern and delicious spin on it.
A pint of these flavors cost ₱450, but if you want to get all three, then avail of their Tatluhan Gift Pack. For ₱1,350, you get all flavors plus a woven goodie bag! Satiate your cravings now by ordering through their website, or schedule a pick-up in any Lost Bread branches.
In Case You Missed It: The Lost Bread x Arce Dairy Just Released Fun Fair Popcorn Ice Cream (and more)!
Despite the rainy season fast approaching, we love ice cream just like how we love our iced coffee… they're perfect for any time of the year!
We're all in for a cold, creamy, delicious, and unique treat as The Lost Bread's collaboration with Arce Dairy has surprised us with yet another new set of flavours!
Get ready to dig into… '90s Kids Mix, Mango Graham, Fun Fair Popcorn, and Milk & Cookies!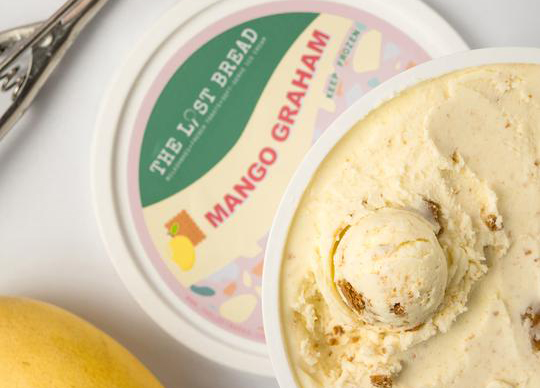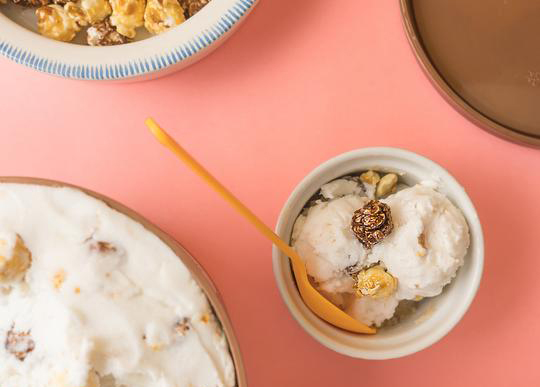 The '90s Kid Mix flavour is creamy vanilla ice cream combined with mini marshmallows, iced gems, and sprinkles; Mango Graham is an ice cream version of creamy classic Mango Float; while Milk & Cookies is a combination of milk ice cream with crushed chocolate chip cookies and white chocolate; lastly, Fun Fair Popcorn is also milk ice cream but mixed with sweet caramel and chocolate popcorn!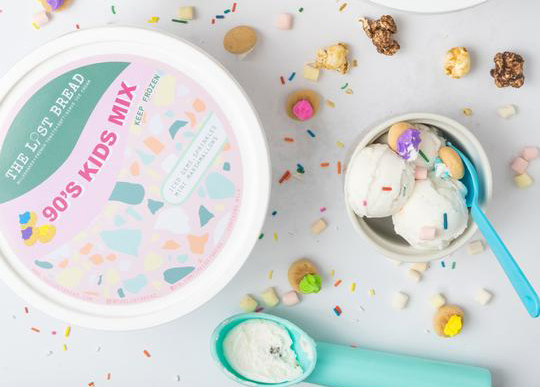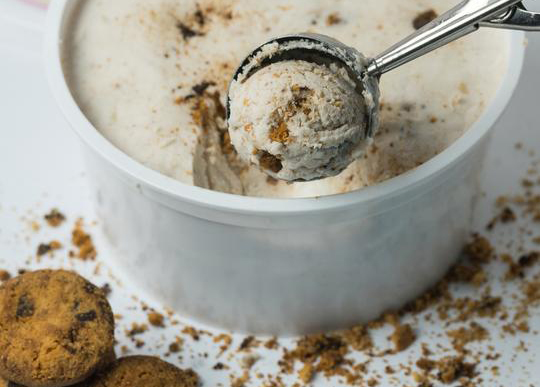 If you missed it, the first set of flavours that came out were 1.5 L tubs of unique and nostalgic flavours like… Hawhaw Milk, Chocnut, and Blue Vanilla! You can still order them, by the way!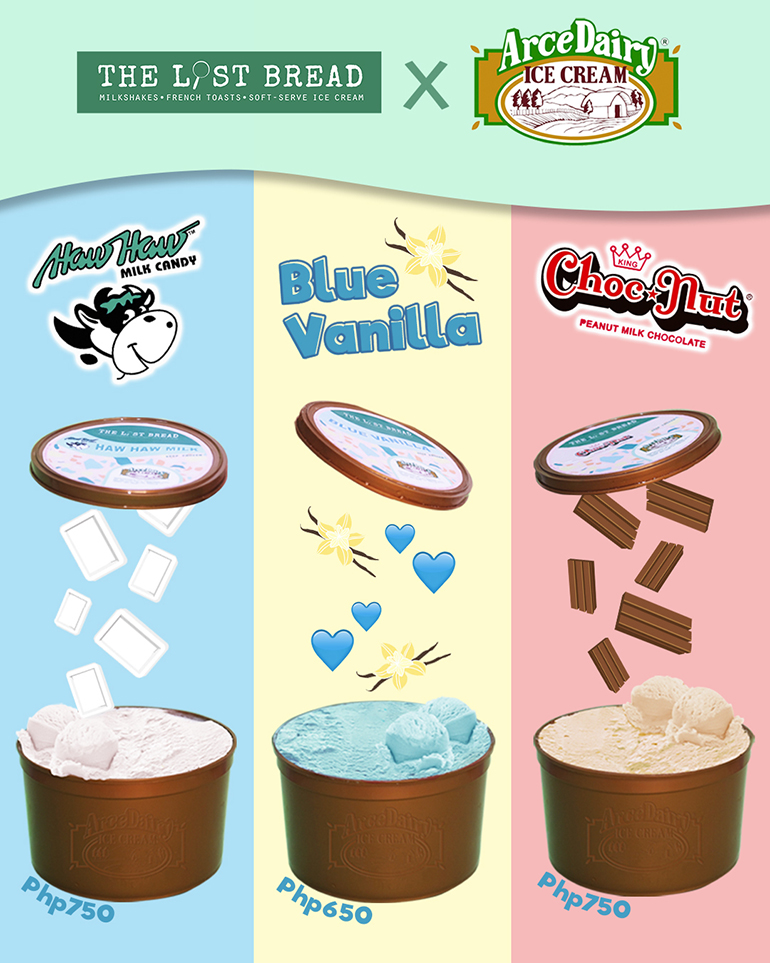 You can now easily order through their new online shop, just click here! You can also still contact 0917 821 2111.
View their website
View their Facebook page
View their Instagram account
We know you loved using the Booky app for discovering the newest places in your city. Given these extraordinary times, we want to continue being helpful during these trying times so check out our updated food delivery guide, where to shop for groceries online, and more.
Cover image from The Lost Bread's Instagram account