Bread from (and for) the heart.
Bread has been a staple in the human diet since the stone age for a reason. Though some might turn their nose up at the thought of carbs, you can't deny it's delicious. Bread is indeed life. Not only is it super affordable but it's also extremely versatile that you can make many amazing recipes in the kitchen with it. Here, we round up a list of both sweet and savory loaves of bread that can stand on their own but also spiced up however way you like it.
Also Read: Let's Get This Bread (Delivery)!
Healthy Bean dubs their Zucchini Bread as The Best-Ever Zucchini Bread. It's 100% vegan, gluten-free, and made with low glycemic sugar. It's perfectly moist and sweetened making it an all-around versatile choice of bread. You can opt for the classic version or even chocolate. Eat it on its own or maybe spread some jam or avocados on top of it.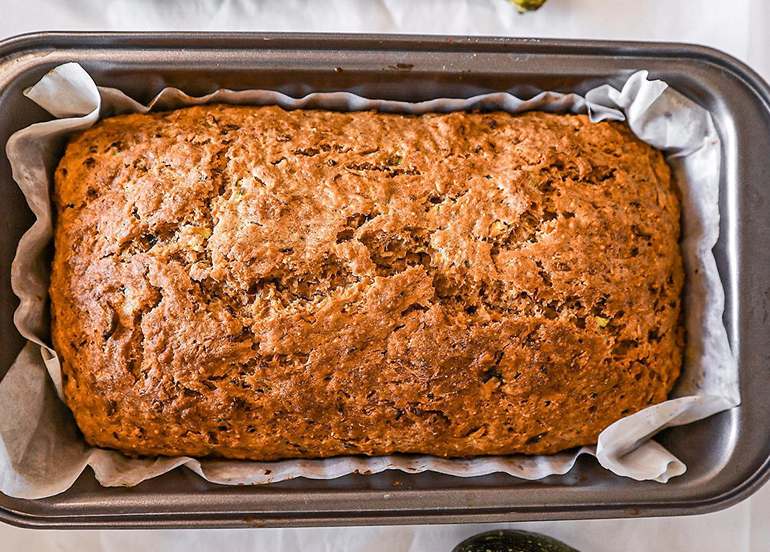 Opt for a more wholesome and hearty banana bread like this Banana Hazelnut Bread from Healthy Bean. Its base is made with almond flour making it safe for those that are gluten intolerant and is packed with nutrients with the added bonus of hazelnuts.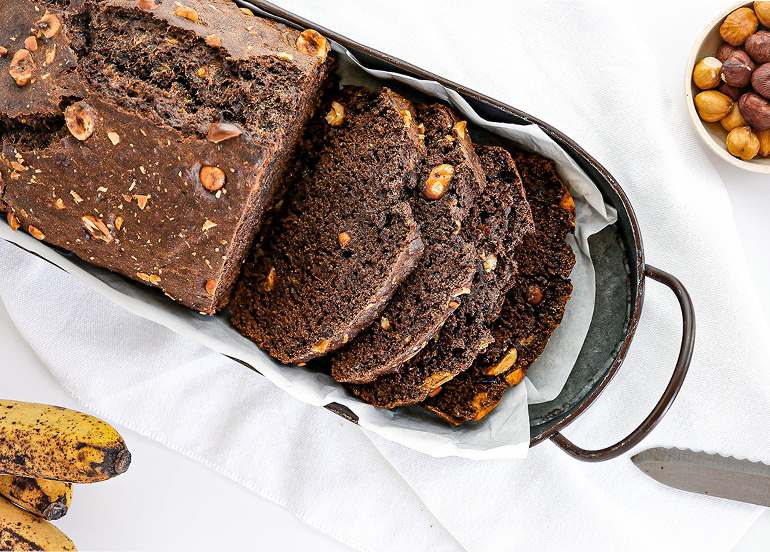 View their website
View their Facebook page
View their Instagram account
Charcoal Cheesy Almond Loaf – Hearty Bread
Once you go black, you never go back. And that just might be the case with this Charcoal Cheesy Almond Loaf from Hearty Bread. Not only is it aesthetically intriguing but the added charcoal gives the bread an extra boost of nutrients which is said to aid in detoxifying.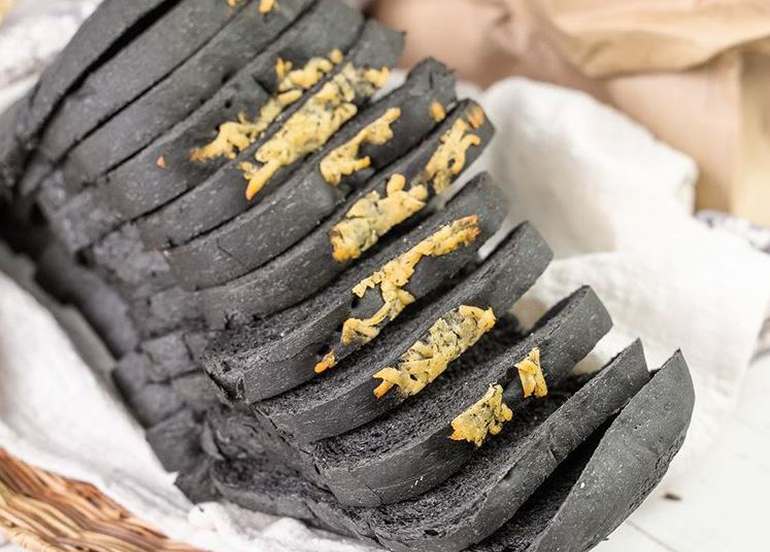 Sweet Potato Chocolate Loaf – Hearty Bread
Sweet potato is another ingredient that's extremely versatile that you probably never thought of adding to bread. Hearty Bread's Sweet Potato Chocolate Loaf is a sweet concoction that's not too over-the-top. You'll find bits of sugar-free chocolate in each slice of this nutrient-packed loaf.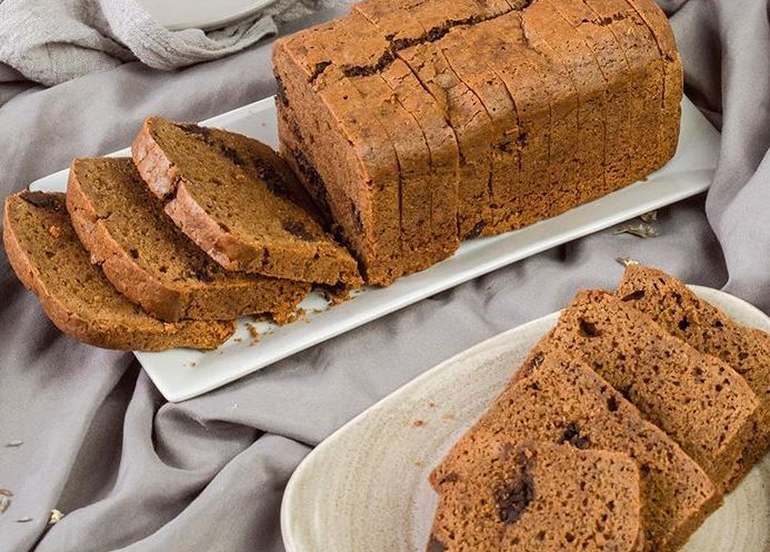 View their website
View their Facebook page
View their Instagram account
(0956) 819 0289
A loaf of bread you will not be able to resist is this Pistachio Lime Loaf from Purple Oven. The combination of the earthy flavor of pistachio and zest from the lime complement each other in ways that you would not have imagined.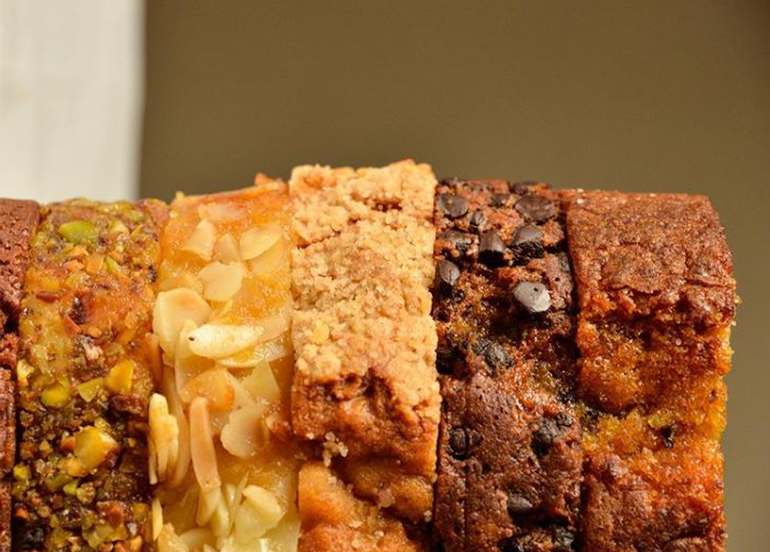 Oranges and almonds are a match made in heaven in this superbly moist loaf from Purpler Oven. They're made with real oranges and baked fresh daily to ensure the highest quality.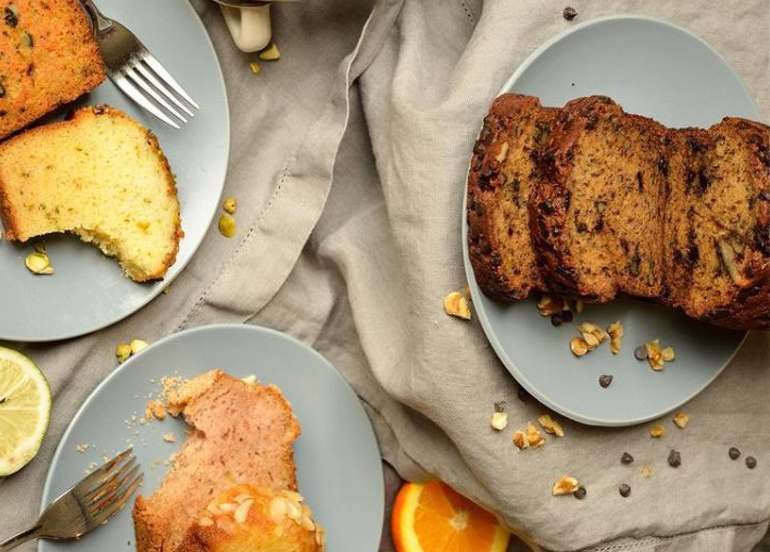 View menu
View their Instagram account
View all branches
(02) 8400 4351 | (0977) 3117 652 | (0919) 8576 504
Premium Cheese Loaf – Kumori
This savory Premium Cheese Loaf from Kumori is undoubtedly a product you'll want to be a staple in your pantry. This incredibly soft yet dense bread goes well with all your savory concoctions in the kitchen.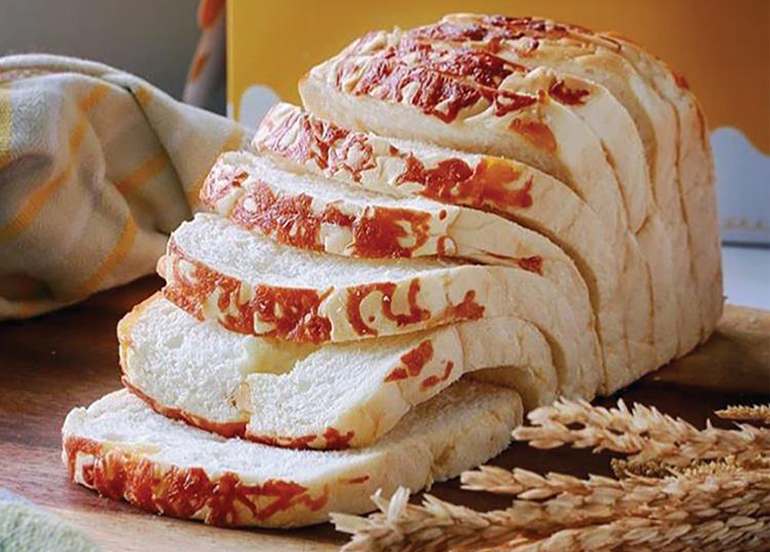 View menu
View their website
View their Facebook page
View their Instagram account
View all branches
We know you loved using the Booky app for discovering the newest places in your city. Given these extraordinary times, we want to continue being helpful so check out our updated food delivery guide, where to shop for groceries online, and more.