No need to fly all the way to Vietnam!
What is it about Vietnamese food that makes it so special? One of their most notable dishes is the goi cuon, which is their version of the translucent fresh spring rolls. This dish traditionally consists of prawns, minced pork, vegetables, vermicelli noodles and other ingredients wrapped in rice paper. Surprisingly so good and healthy, you don't realize it's salad in a roll – best dipped in peanut sauce or Vietnamese fish sauce!
Also Read: 13 Hot Pot Restaurants to Warm Your Stomach, Soul, and Spirit
Every bite tastes as good as it looks that it's become one of the most ordered appetizers at any Vietnamese restaurant. If you want to give it a try (which you should!), here are some of the notable Vietnamese places where you can get a good order of fresh spring rolls.
Fresh, vibrant, and absolutely delightful to the palate, Bon Pho & Roll truly serves one of the best Vietnamese fresh spring rolls in the metro. It's straightforward yet authentic, bursting with simple yet harmonious flavors that you'll love!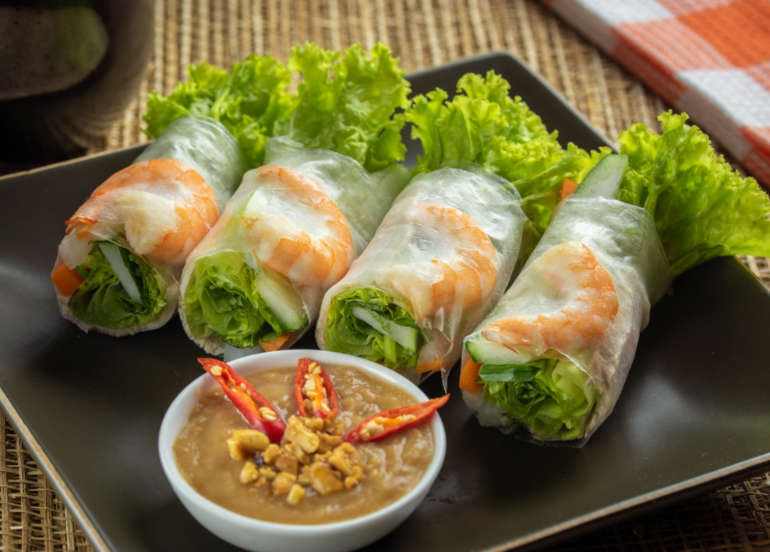 Comfort food made healthy–Saigon Corner offers it best! Devour their noodle soup dishes and meat grilled options, but don't forget to include these fresh spring rolls to your table!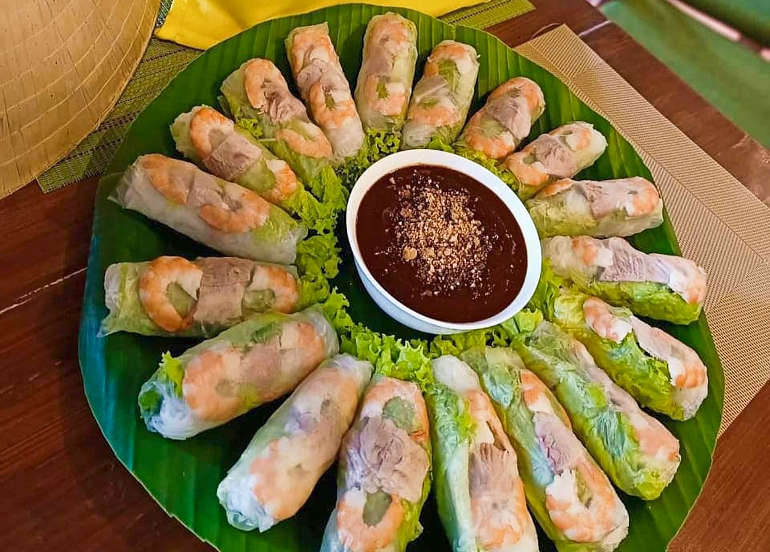 View menu
View their Facebook
22 Scout Bayoran Barangay South Triangle Quezon City
Vinatrang Cuisine brings you colorful plates of authentic, Vietnamese dishes that will certainly renew your love for the cuisine. Their fresh spring rolls are the best pair to their meat options!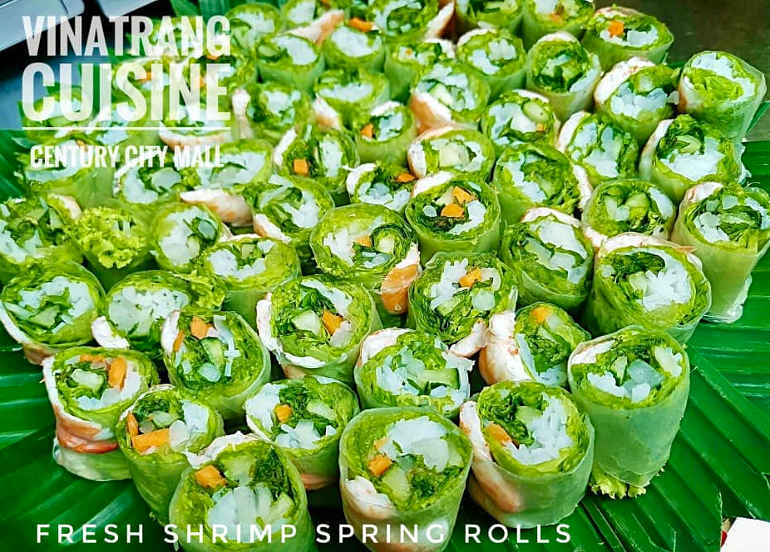 View their Facebook
View their Instagram
Banh Mi Kitchen specializes in innovative flavors in between a crunchy baguette. They offer Vietnamese sandwiches like lemongrass pork and wagyu tapa, but their fresh spring rolls are not one to miss.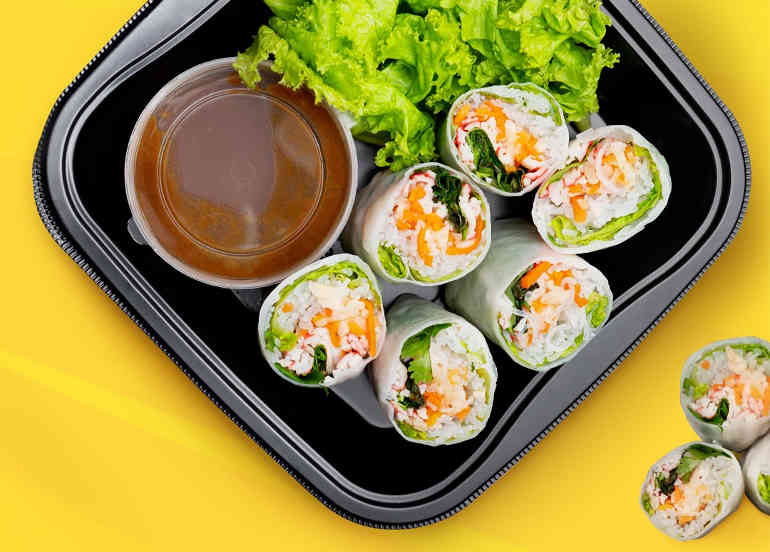 View menu
View branches
View their Facebook

Earth Kitchen, a joint project of the Got Heart Foundation and Hizon's catering, is a farm-to-table concept restaurant dedicated to promoting the products of local farms and indigenous people. Their Shrump Spring Rolls is an elegantly plated appetizer.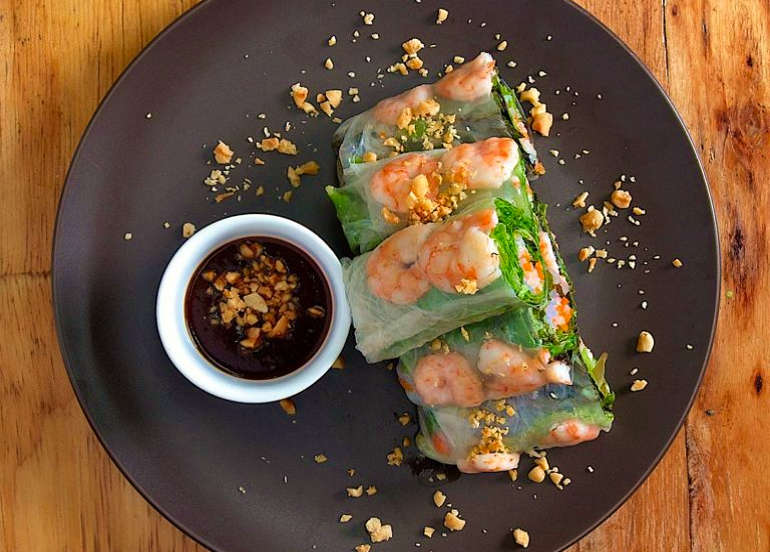 View menu
View their Instagram account
Lot 10-B-10 White Plains, Katipunan, Quezon City
(02) 577-9138
Bawai's – multiple branches
Bawai's Vietnamese Kitchen offers the usual Vietnamese favorites made from the freshest ingredients. They have spring rolls, pho, and of course, banh mi in three flavors – chicken, pork, and beef. Compared to other cuisines, Vietnamese is relatively healthier.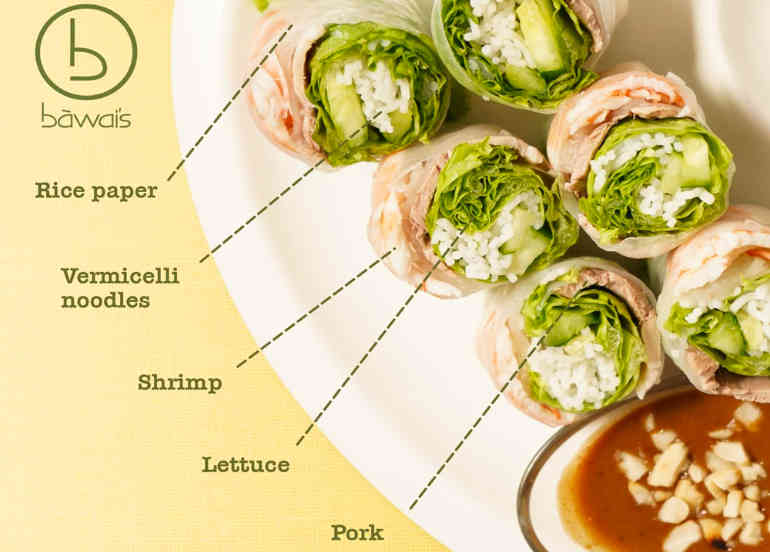 View menu
View all branches
View their Facebook account
View their Instagram account
Tra Vinh – multiple branches
Founder Mr. Van Chien Ho opened the first Tra Vinh restaurant in Australia 20 years ago. His award-winning franchise now serves several cities spread across the Land Down Under.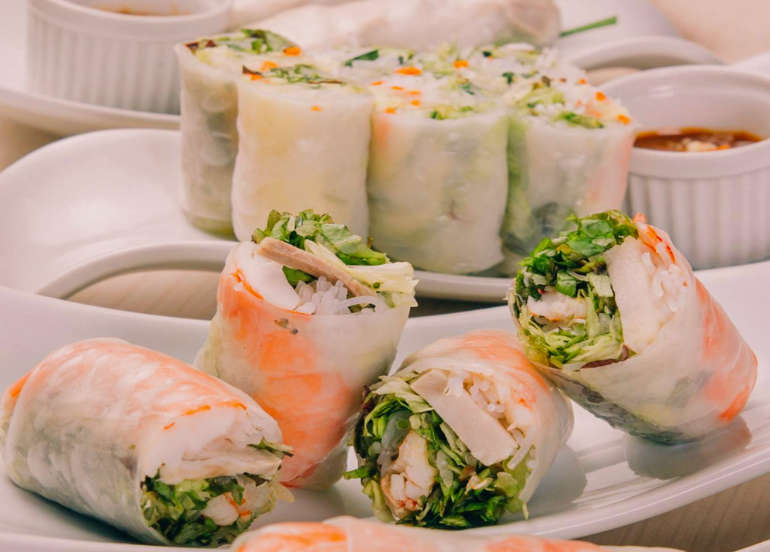 Reservations are accepted
View menu
View all branches
View their Facebook account
View their Instagram account
The Vietnamese restaurant scene is starting to make an impression in Marikina as Ca Phe Saigon offers bang for your buck authentic Vietnamese food. A bowl of hot pho and Gỏi cuốn (fresh shrimp rolls) sells cheap, but the taste is absolutely delicious!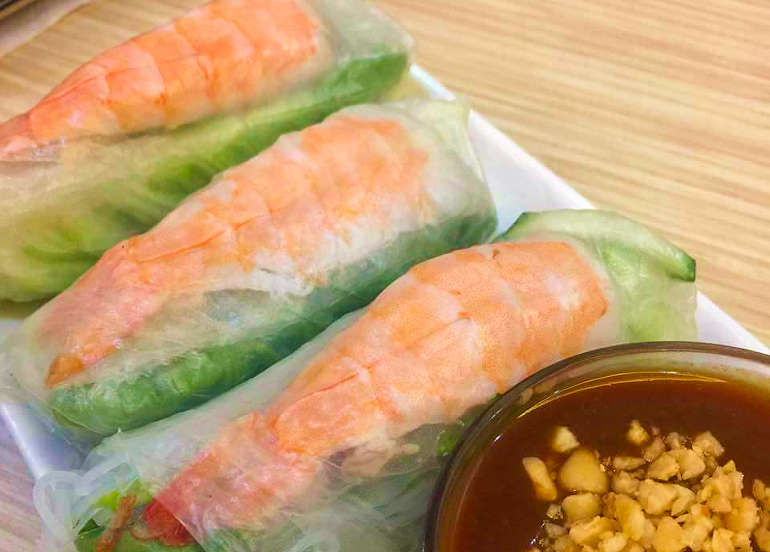 View menu
View all branches
View their Facebook account
View their Instagram account
Pho Hoa – multiple branches
Pho Hoa is one of the first Vietnamese restaurants to open here in Manila. It serves good and hearty pho, spring rolls, vermicelli bowl, banh mi, Vietnamese coffee, and more.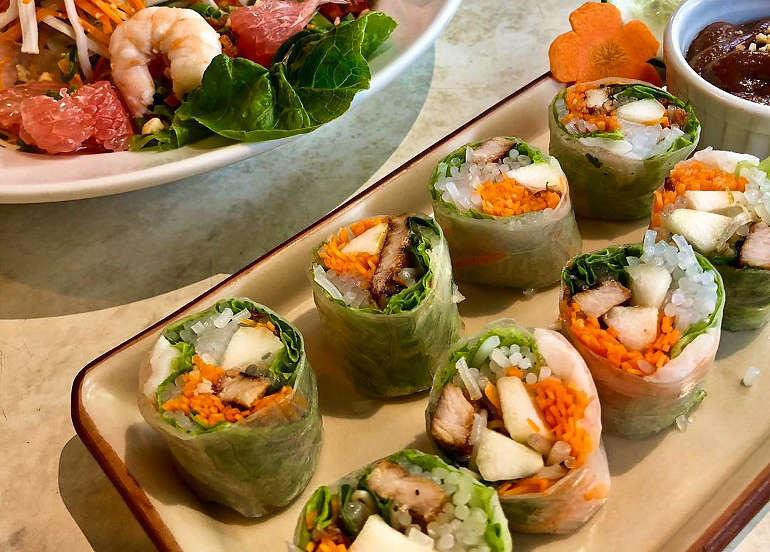 No reservations accepted
View menu
View all branches
View their Facebook account
View their Instagram account
We know you loved using the Booky app for discovering the newest places in your city. Given these extraordinary times, we want to continue being helpful during these times so check out our updated food delivery guide, restaurants that just reopened, where to shop for groceries online, and more.