One word: SOLID!
What even is a concrete? If we're talking about food, it is a thick, sweet treat mainly composed of frozen custard mixed with toppings like brownies and chunks. American fast food restaurant Shake Shack is known to make them since 2004, specifically their Chocolate Concrete.
With the quarantine season still ongoing, Shake Shack has made their signature Chocolate Concrete more available by releasing it as a Do-It-Yourself kit.
Also Read: Your Guide to Fast Food Delivery Available Now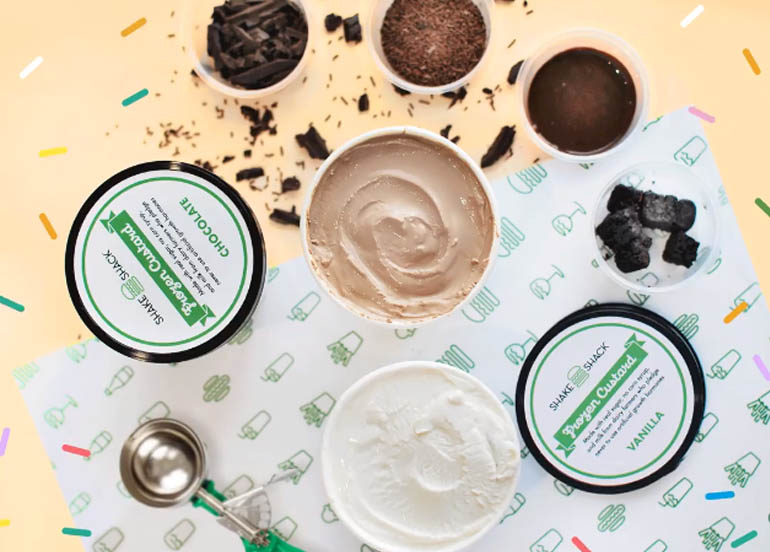 Before making the actual concrete, you need to make the salted caramel sauce first.
Ingredients:
1 cup sugar
1 cup heavy cream
2 tsp sea salt
1/3 cup water
Procedure:
Add the sugar and the water in a pan, and boil until mixture turns brown.
Add the cream to the mixture and whisk until smooth.
Turn off the heat and stir in the salt.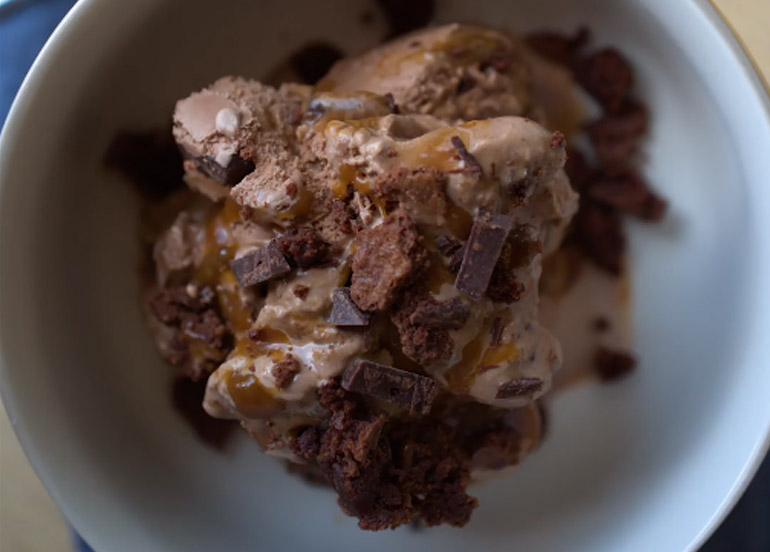 To make Shake Shack's Chocolate Concrete, you'll need the following (which are already included in their DIY kit).
Ingredients:
3-4 scoops chocolate frozen custard
2 tbsp salted caramel sauce
1/2 cup brownies
3 tbsp dark chocolate chunks
Procedure:
Add chocolate custard to a chilled bowl.
Drizzle the salted caramel sauce on top.
Sprinkle the chocolate brownies.
Finish with pieces of dark chocolate.
Wrap the bowl and freeze for at least 15 mins.
Using the back of a spoon, gently mash the mixture.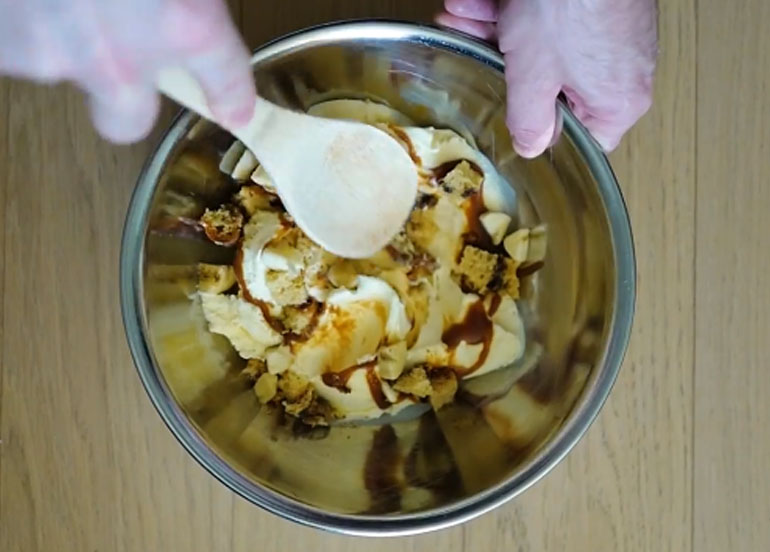 Here is the recipe for Shake Shack's Vanilla Concrete.
Ingredients:
3-4 scoops vanilla frozen custard
2 tbsp salted caramel
1/2 cup coffee cake
3 tbsp bananas
Procedure:
Place vanilla custard in a chilled bowl.
Drizzle with salted caramel sauce.
Sprinkle coffee cake all over it.
Wrap and freeze for at least 15 minutes.
Add the bananas.
Using the back of a spoon, gently mash the mixture.
Shake Shack's Shack Attack kits cost ₱350 and includes a pint of chocolate frozen custard complete with all the toppings you'll need like brownies and chocolate chunks.
If you want to avail of a kit, you may order ahead and pick it up or have them delivered via foodpanda and GrabFood.
In Case You Missed It: You Can Order Shake Shack's DIY ShackBurger Kit NOW!
Shake Shack has been a shining bacon beacon of hope during this lockdown, with all our cravings brought straight to our doorsteps since they reopened for delivery last April. But we now have the chance to get up close and personal with the beloved burgers, with their new DIY ShakeBurger Kit!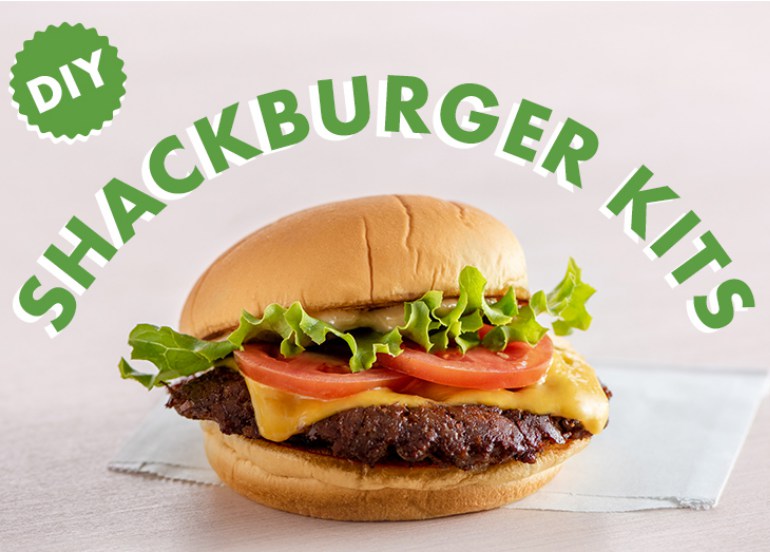 What does it come with?
8 juicy meat patties made with custom blend of 100% Angus beef (no added hormones or antibiotics!)
Martin's potato buns (which are non-GMO)
American cheese
Secret Shake sauce
Salt & pepper mix
Tomatoes and lettuce
And it also comes with a step-by-step guide on how to cook these bad boys! And word has it that it comes with extra insider tips.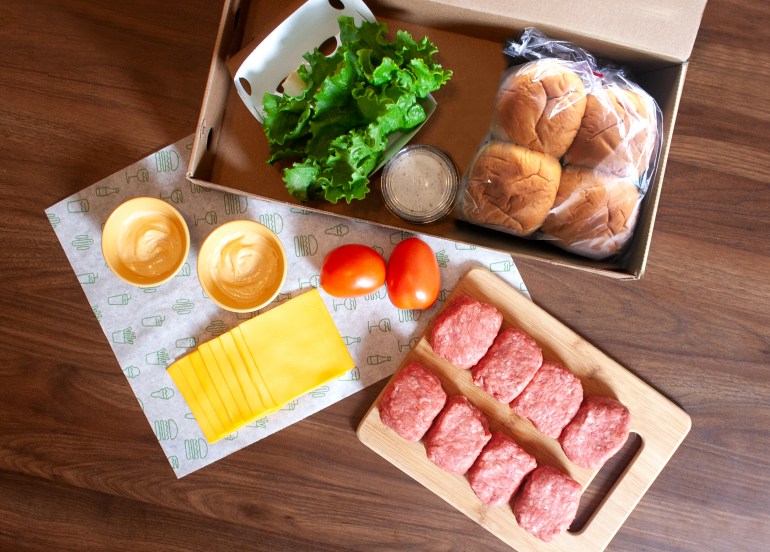 Price: ₱1,600 per kit
Get your ShackBurger kit NOW and fill up their order form, with online payment options via BPI or Security Bank.
Upon ordering, you can expect your kit to be available for pick-up at their Central Square BGC and SM Megamall branches 1-2 days after your order is confirmed!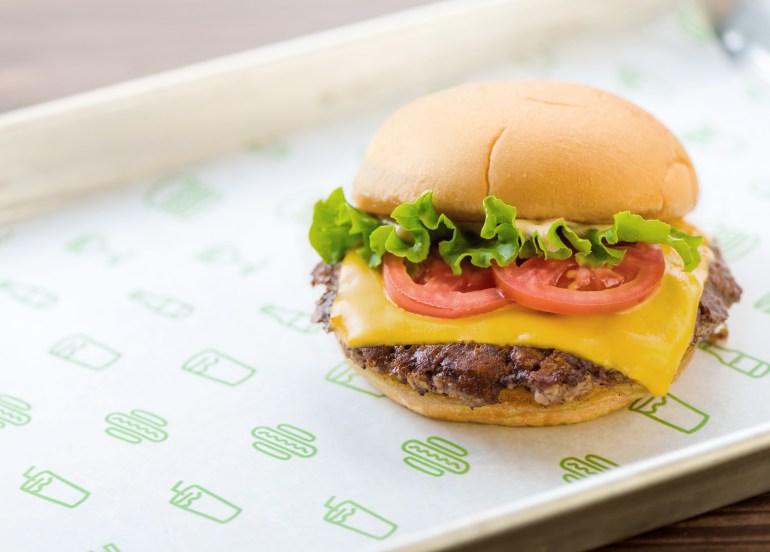 If you're in the mood for their other burgers, fries, and desserts, look no further 'cause Shake Shack is open for delivery!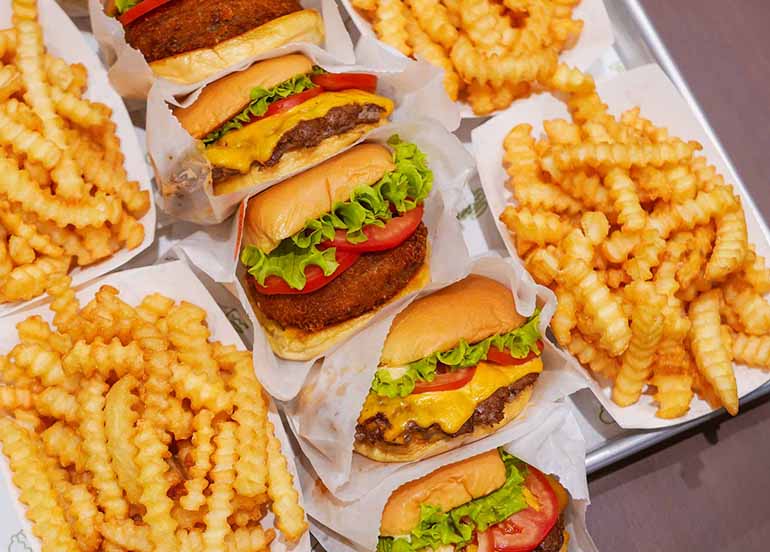 Delivering via Foodpanda, Shake Shack's two branches are now open to serving their mouthwatering burgers to satisfy your cravings. Their Central Square, BGC branch is open from 10 AM to 4 PM for delivery and takeout; while their SM Megamall branch is open from 11 AM to 4 PM for delivery only.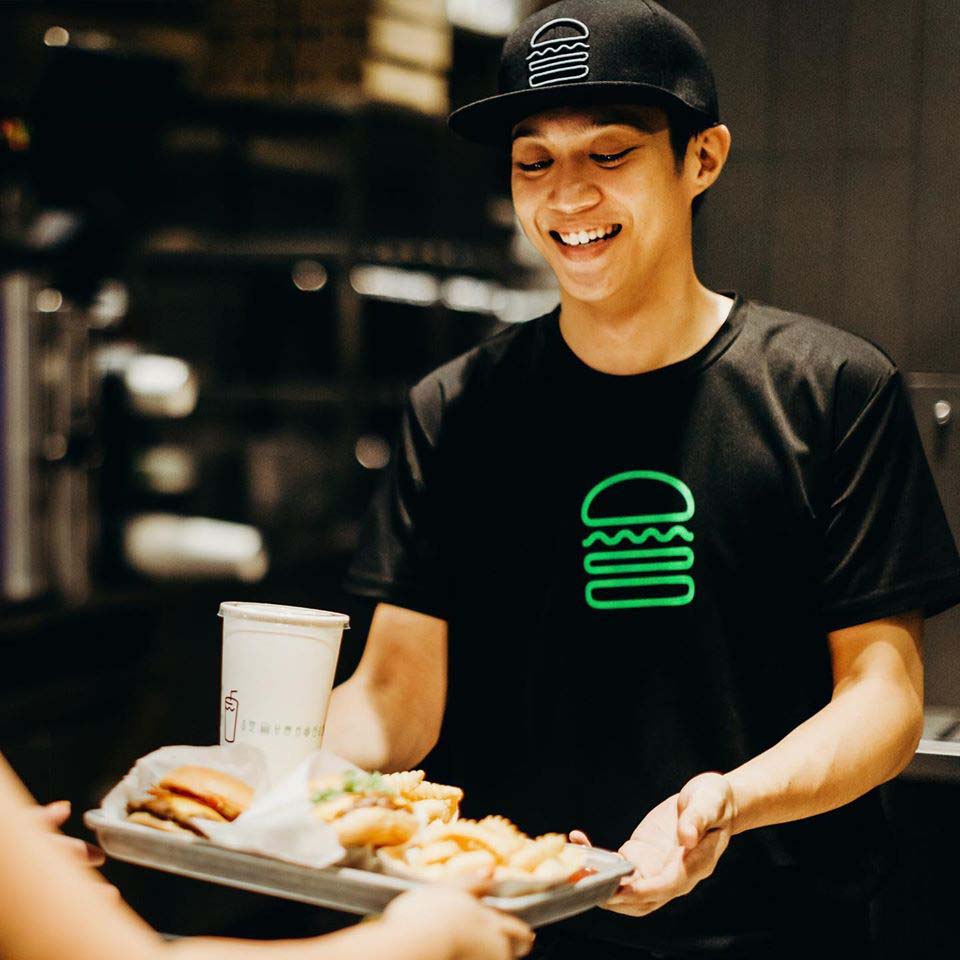 Are you shaking with excitement at the fact that you can finally eat their burgers? Get a hold of yourself for a moment and get a hold of some burgers now!
Missed out on an important announcement from Shake Shack this year?
Keep reading below to know more:
Buns out, watch out! Last year, big news came our way: Shake Shack was about to land on Philippine shores. A year and two branches later, the craze for their famous burgers is far from gone. To anyone waiting in vain for the queues to subside or for seats to free up, you're in luck! Shake Shack Philippines is shaking things up with a third branch!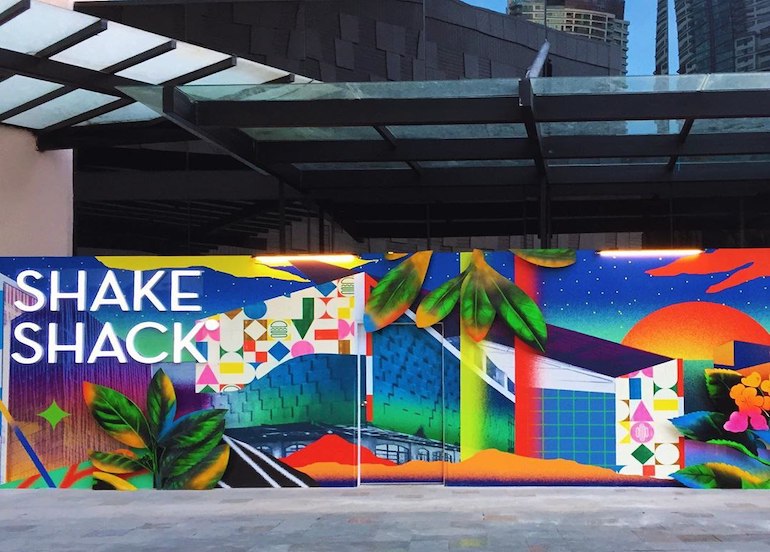 Here's a clue: Shake Shack's next location is coming soon to the city that makes it happen. And if you're located in the middle of SM Megamall and BGC, you'll know exactly what city we're talking about. You guessed it, Shake Shack is opening in Greenbelt 5, Makati City this 2020!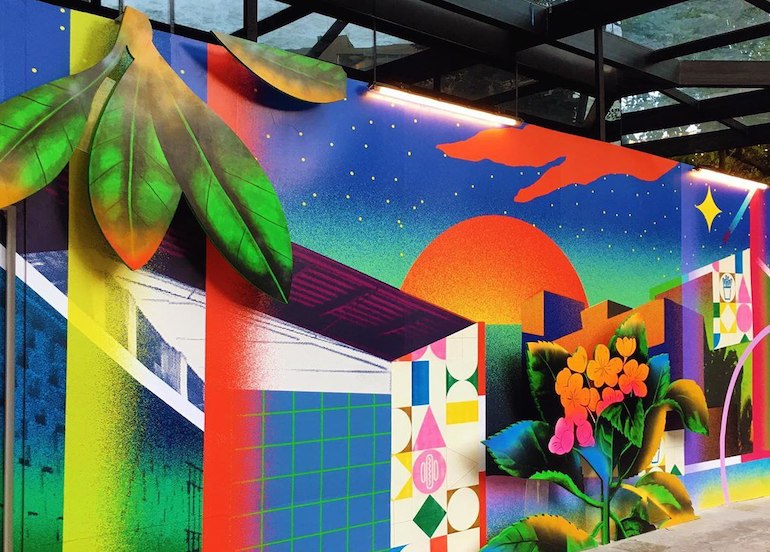 Here's to thrice the fun! Their stacked menu of the most incredible burgers is back, and just like the first and second shop, you can't go wrong with any of 'em.
As they always do, Shake Shack offers exclusive menu items for the cities they open in. When they first opened their branch in BGC, we got the "Uuuube-by baby" and "Calamansi Pie Oh My"—a vanilla custard blended with bits of Wildflour's calamansi pie.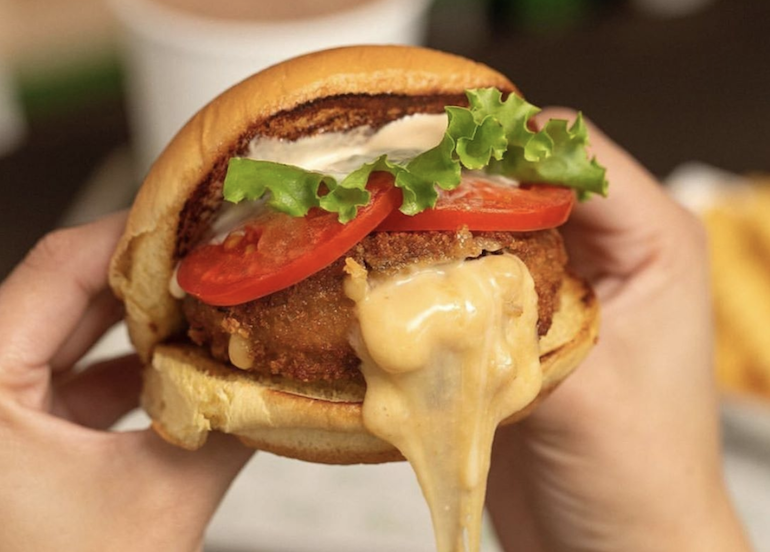 Shake Shack in Megamall also had its own special menu up its sleeve. Two brand new Manila exclusives included a mango graham-inspired concrete called "Mega Mangga!" and "Coconut Pie Oh My" blended this time with Wildflour's coconut pie and topped with toasted coconut.
Fun fact: 5% of sales of this dessert will benefit Children's Hour, an organization that provides welfare and development for Filipino children.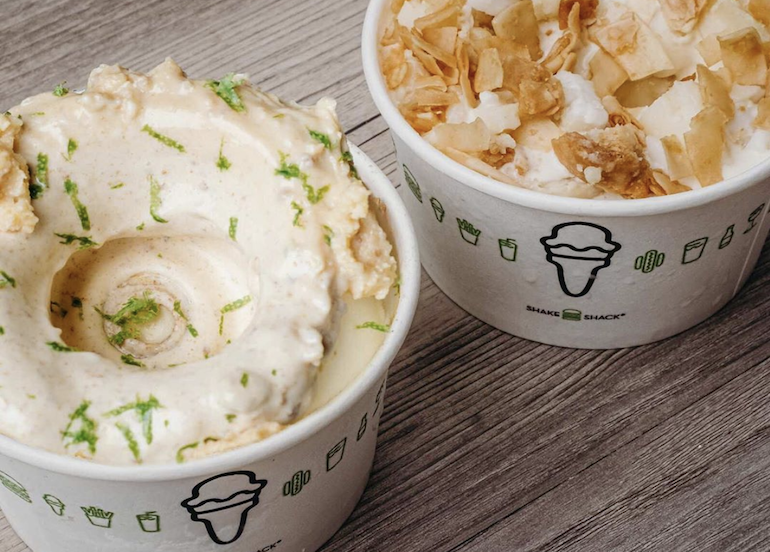 We can't wait for what Shake Shack in Makati has in store! You ready to hit this world-class burger joint? Get your order ready – or you know, just order everything. Shake Shack in Greenbelt 5 is opening this 2020.
Shake Shack menu
Shake Shack branches
View their Instagram account
View their Facebook page
Greenbelt 5, Legazpi Street, Makati City
Read more about the story behind Shake Shack coming to the Philippines!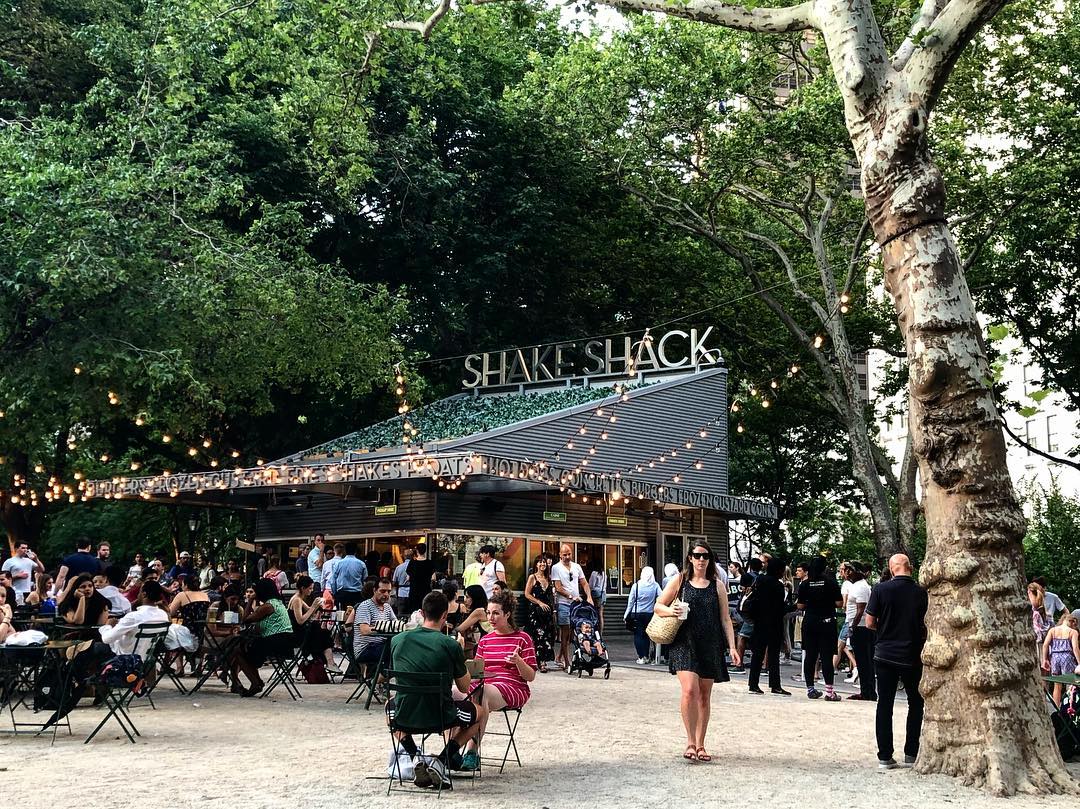 The long wait is over- Shake Shack is here! In case you missed it, the world-famous burger joint's official Instagram made the announcement way back in July 18, 2018.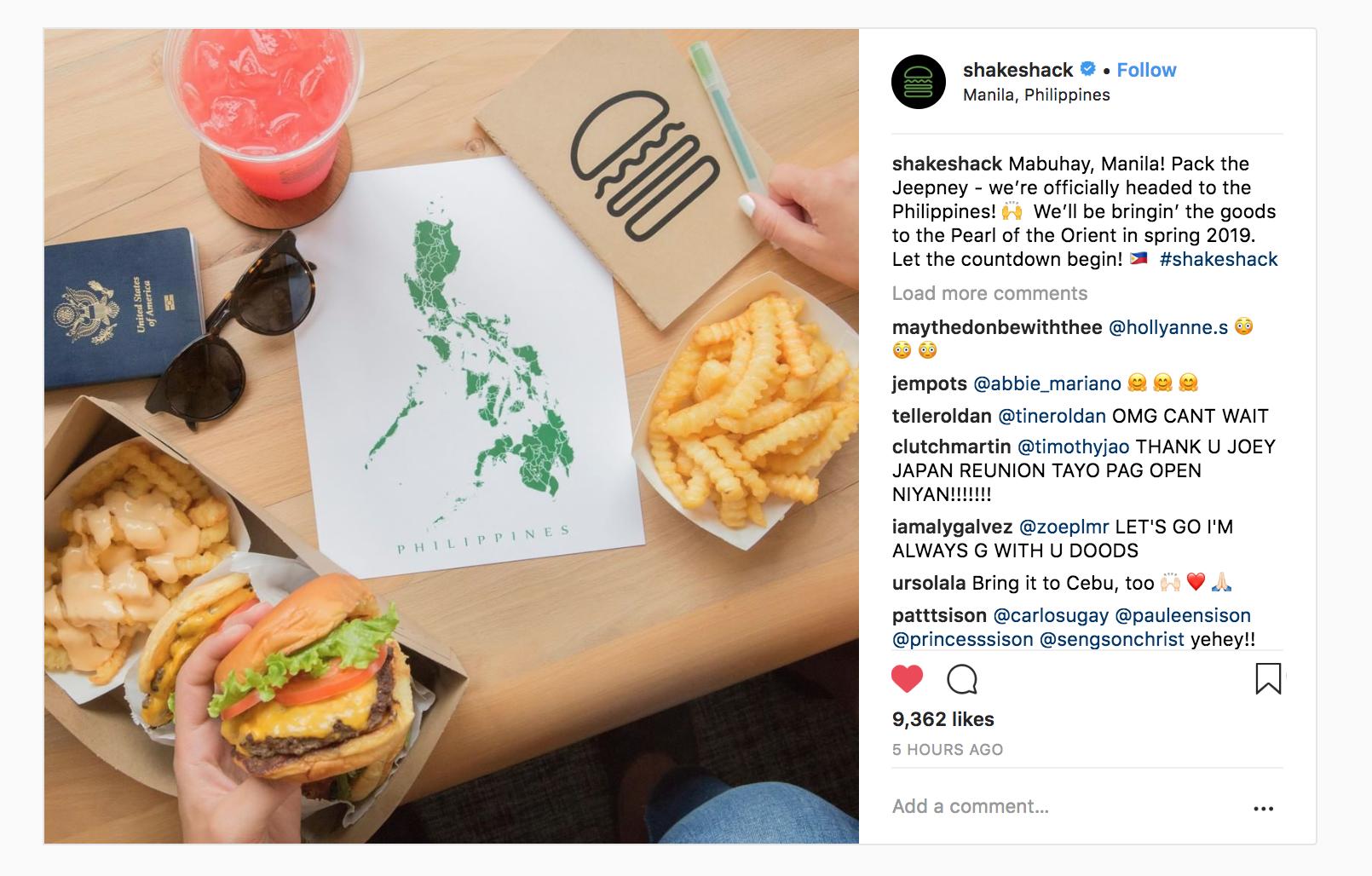 And after almost year, we finally know all the deets. Shake Shack Philippines is opening May 10 at BGC Central Square!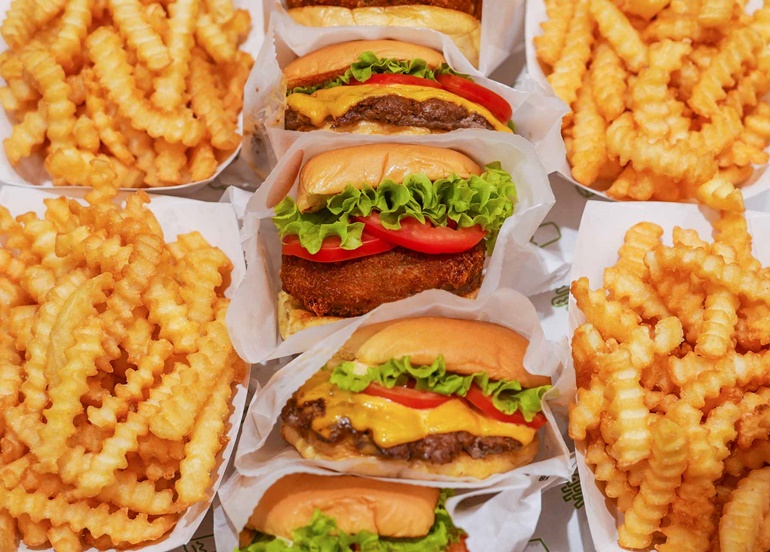 ---
Starting out as a humble hot dog cart in Madison Square Park, Shake Shack has grown into a bonafide international phenomenon with massively successful locations in Dubai, Hong Kong, London.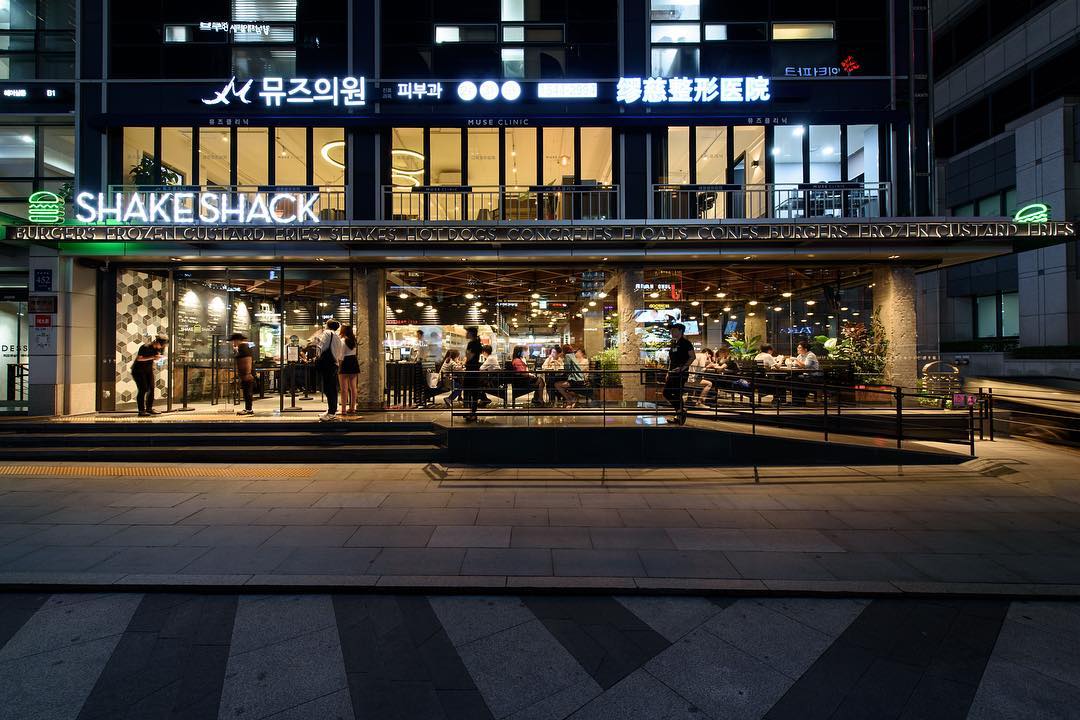 Today, the "modern day roadside burger stand" is one of the fastest growing fast-food brands in the world with massive lines and even bigger hype following Shake Shack wherever it opens.
Fun Fact: There are currently 168 Shake Shacks throughout the world!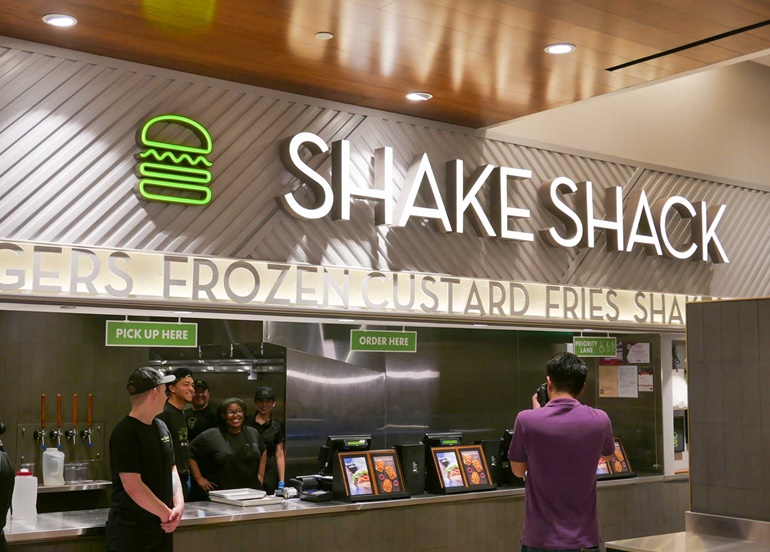 But before you brave the long lines, we figured now would be a good time to take a first look at Shake Shack and help you perfect your mouth-watering order before the store even opens!
Insider Tip: Even if you've had Shake Shack before, it's a good idea to get reacquainted with their menu because Shake Shack releases specialized items customized to the local flavors of whichever city it's in.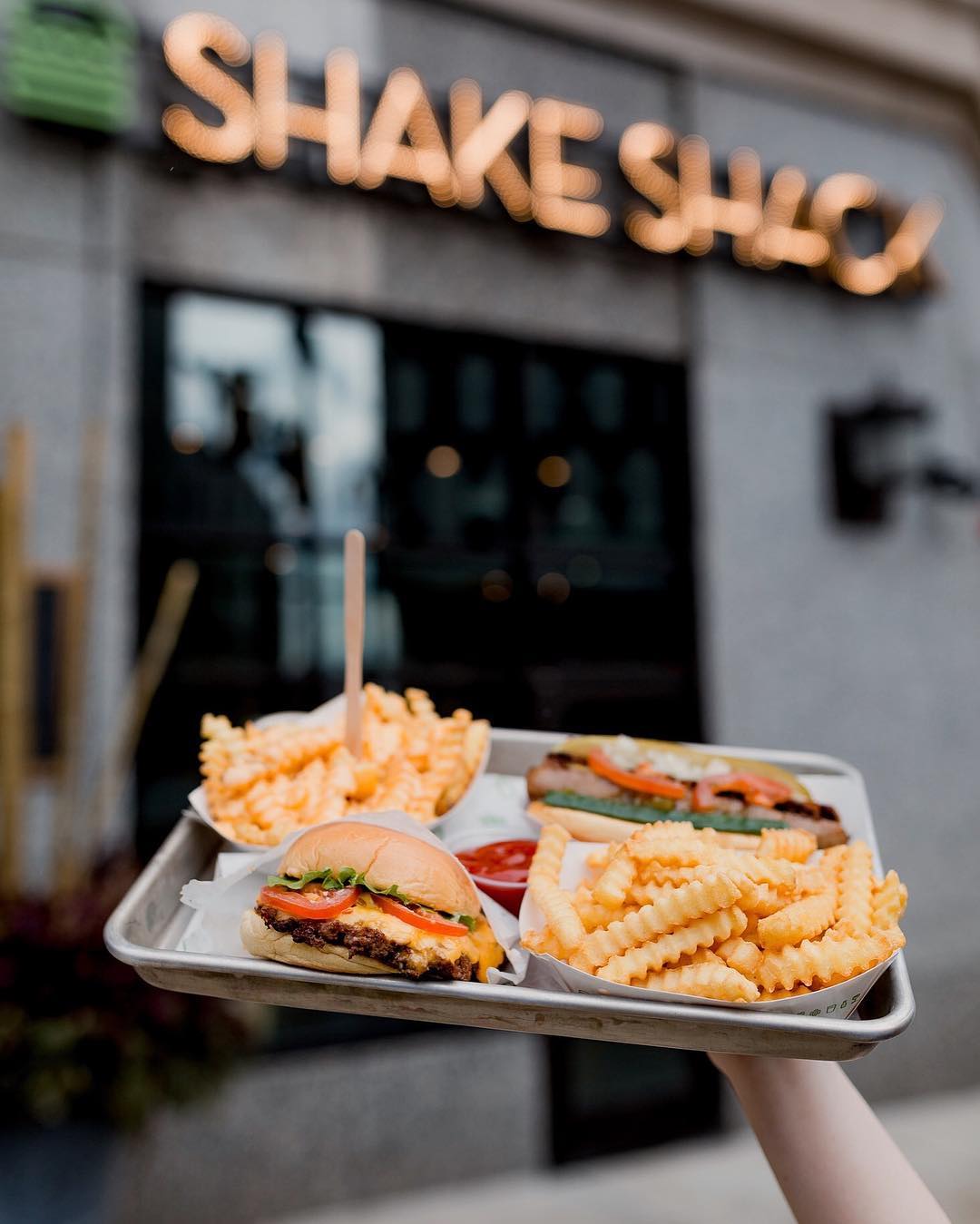 Shake Shack might be named for their signature shakes (which are often hailed as some of the best in the industry) but what people really line up for are the burgers- and Shake Shack isn't joking around when it comes to bringing world class burgers to the Philippines!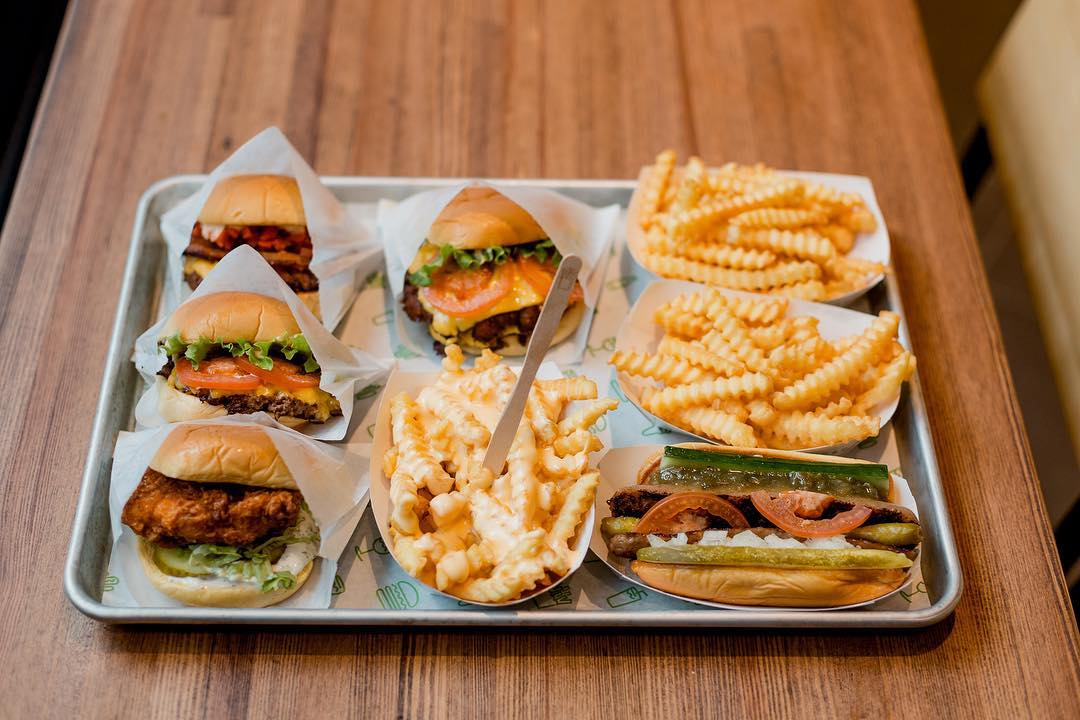 Boasting a full menu of incredible burgers, it's hard to order the wrong thing at Shake Shack… buuut if you had to make us pick, we definitely recommend trying out the Shack Stack!
This massive handheld delight is Shake Shack's classic cheeseburger stacked on top of a mushroom burger patty which is filled with gooey and delicious melted muenster and cheddar cheese.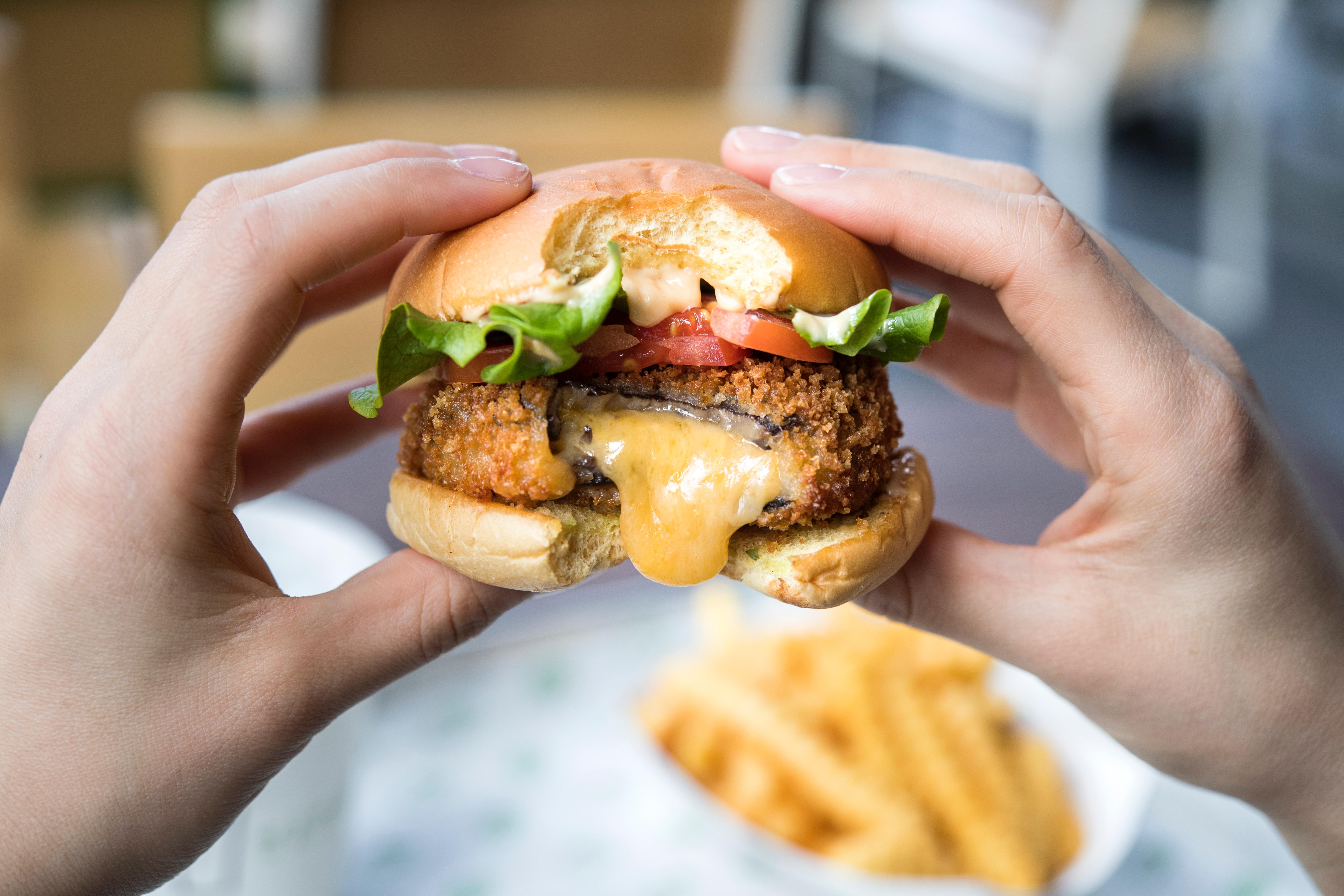 We also recommend washing your meal down with the Manila-exclusive Calamansi Limeade, which is a welcome change on the iconic Shake Shack lemonade- this time featuring a calamansi twist!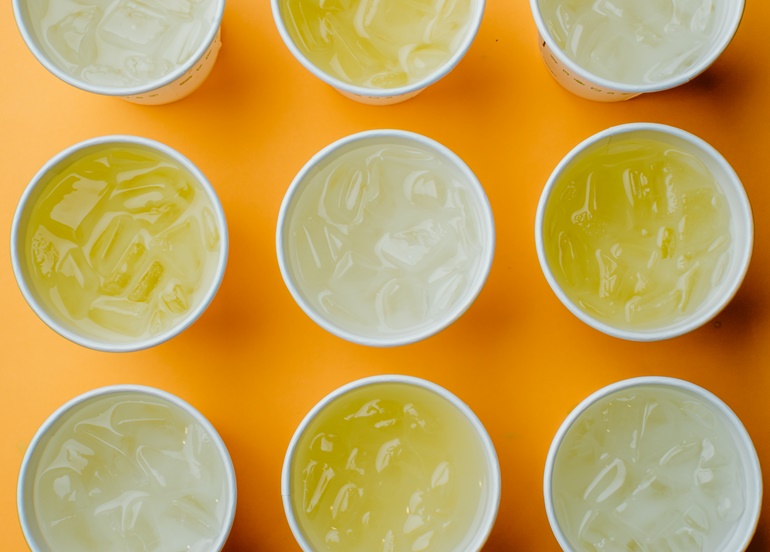 If you're looking for something sweet after you've devoured your Shake Shack burger of choice, you've got a ton of sweet options.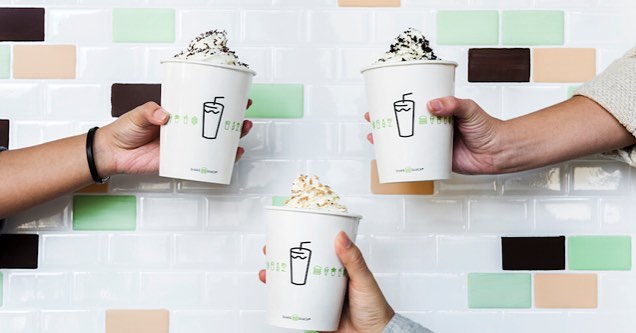 Though their eponymous milkshakes are definitely delicious and worth trying, the dessert to get are, hands down, the "concretes." A Shake Shack special, a concrete is "dense frozen custard blended at high speed with toppings & mix-ins."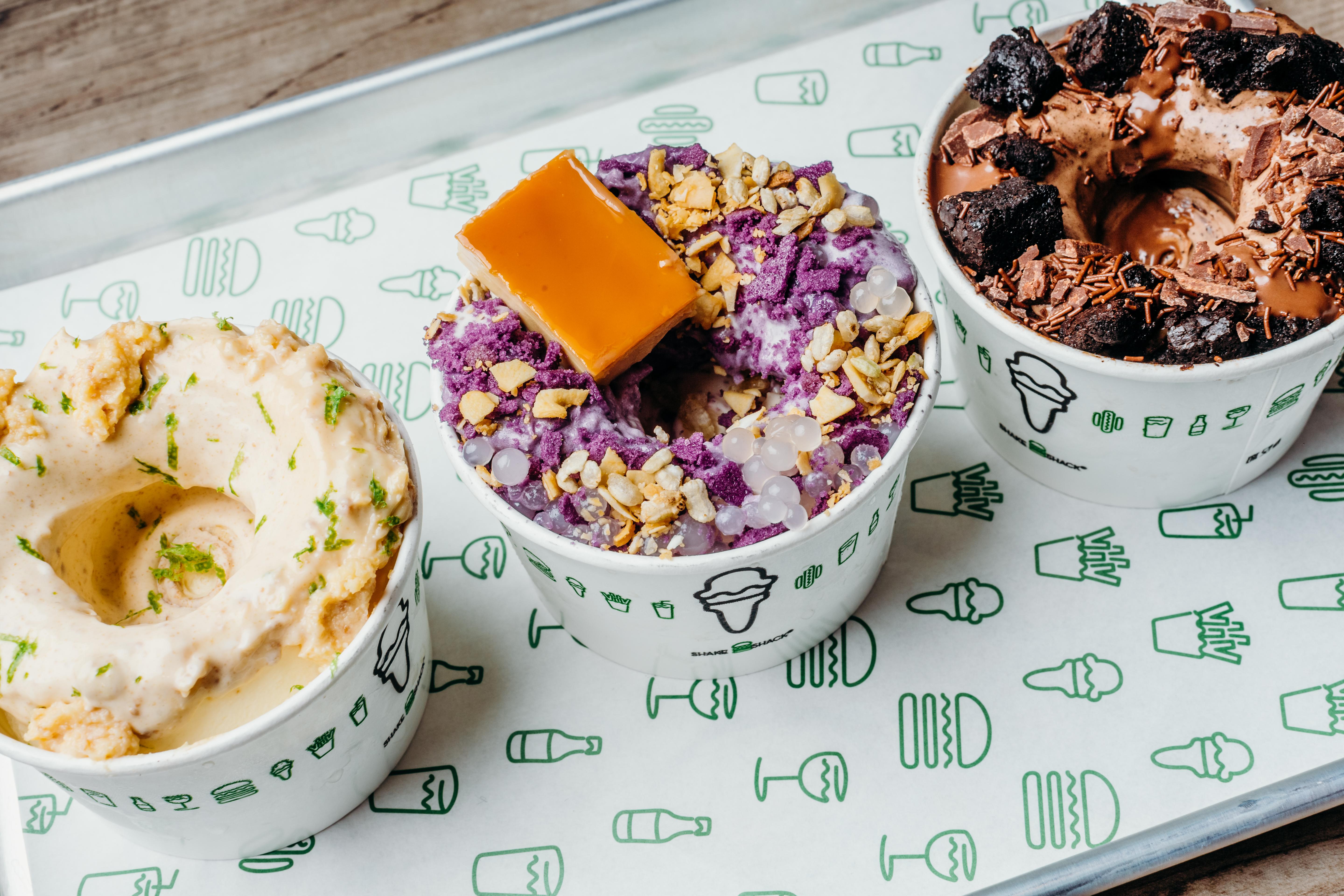 The Manila Shake Shack menu is stacked full of Manila-exclusives! Shake Shack, of course, has an Ube-based concrete called the Uuuube-by baby, which is vanilla custard mixed with ube, coconut marshmallow, crushed ube cookies, toasted coconut and crispy pinipig, topped with leche flan.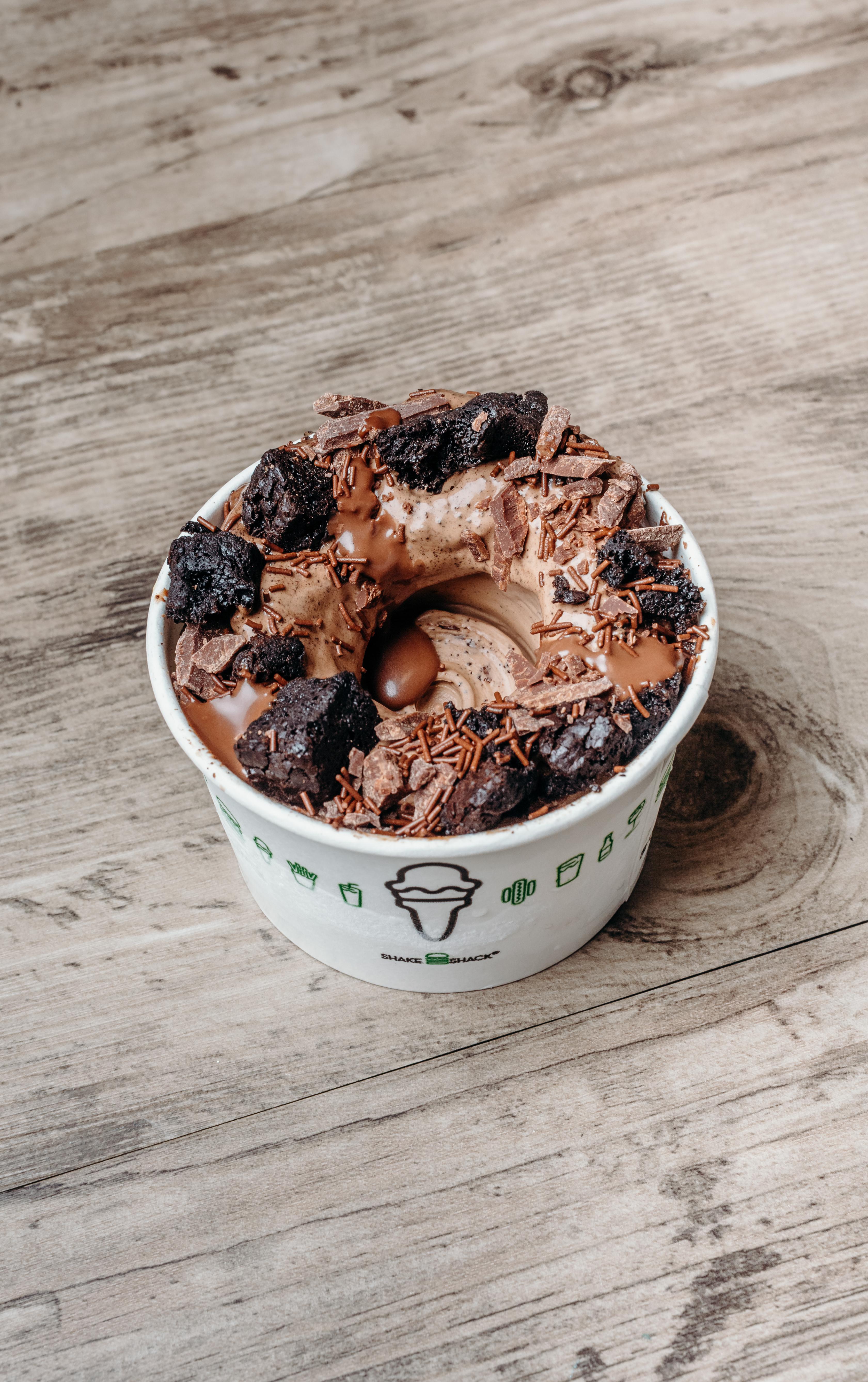 Another Manila exclusive concrete is the Shark Attack, which is
Shake Shack's classic chocolate concrete with fudge sauce and sprinkles with a Manila spin thanks to the addition of brownie bits from Bucky's and 55% cacao chocolate chunks from Auro.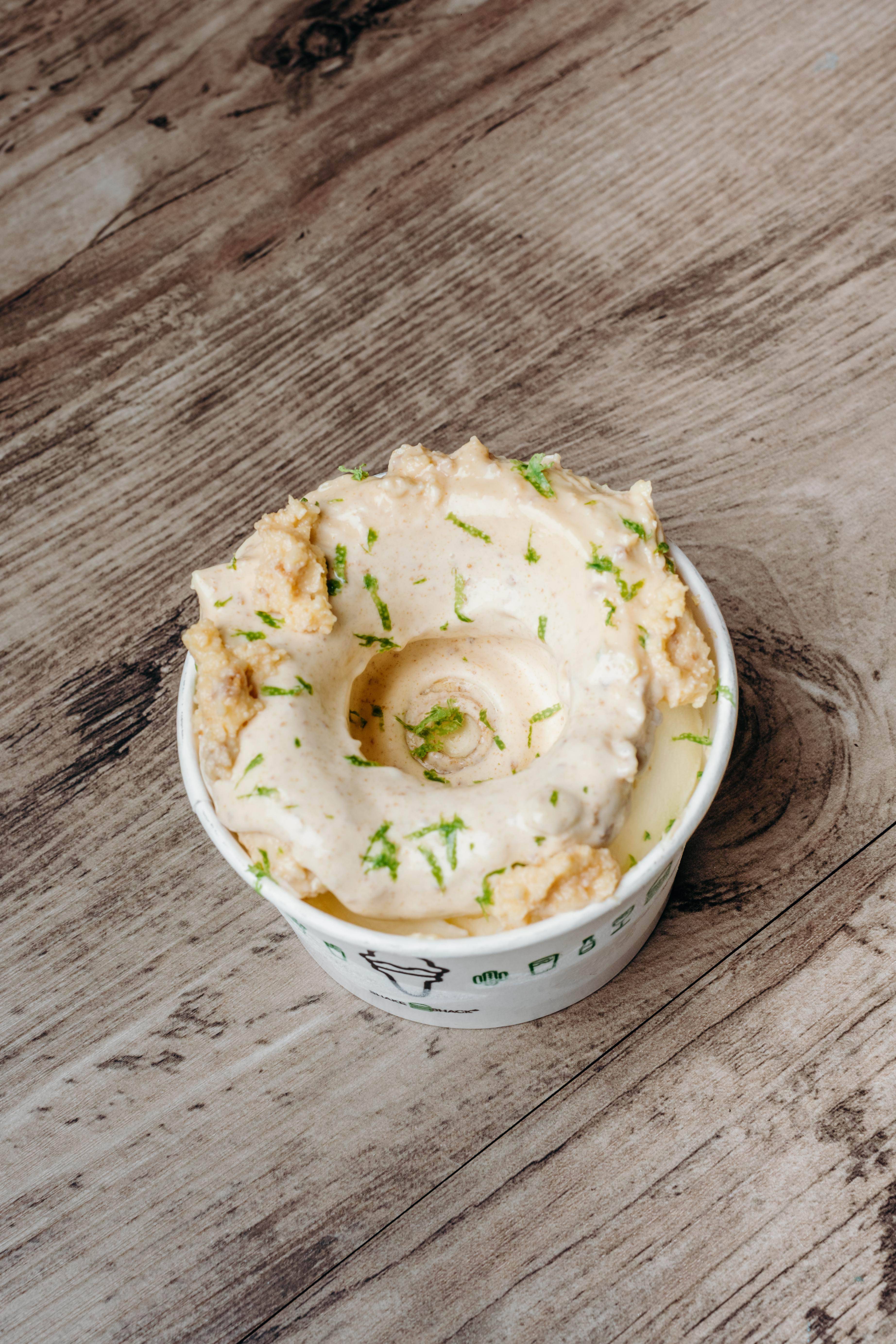 Our favorite Manila item from Shake Shack, however, has got to be the Calamansi Pie Oh My! It's a simple but addictive vanilla custard mixed with calamansi pie from local favorite, Wildflour Bakery.
---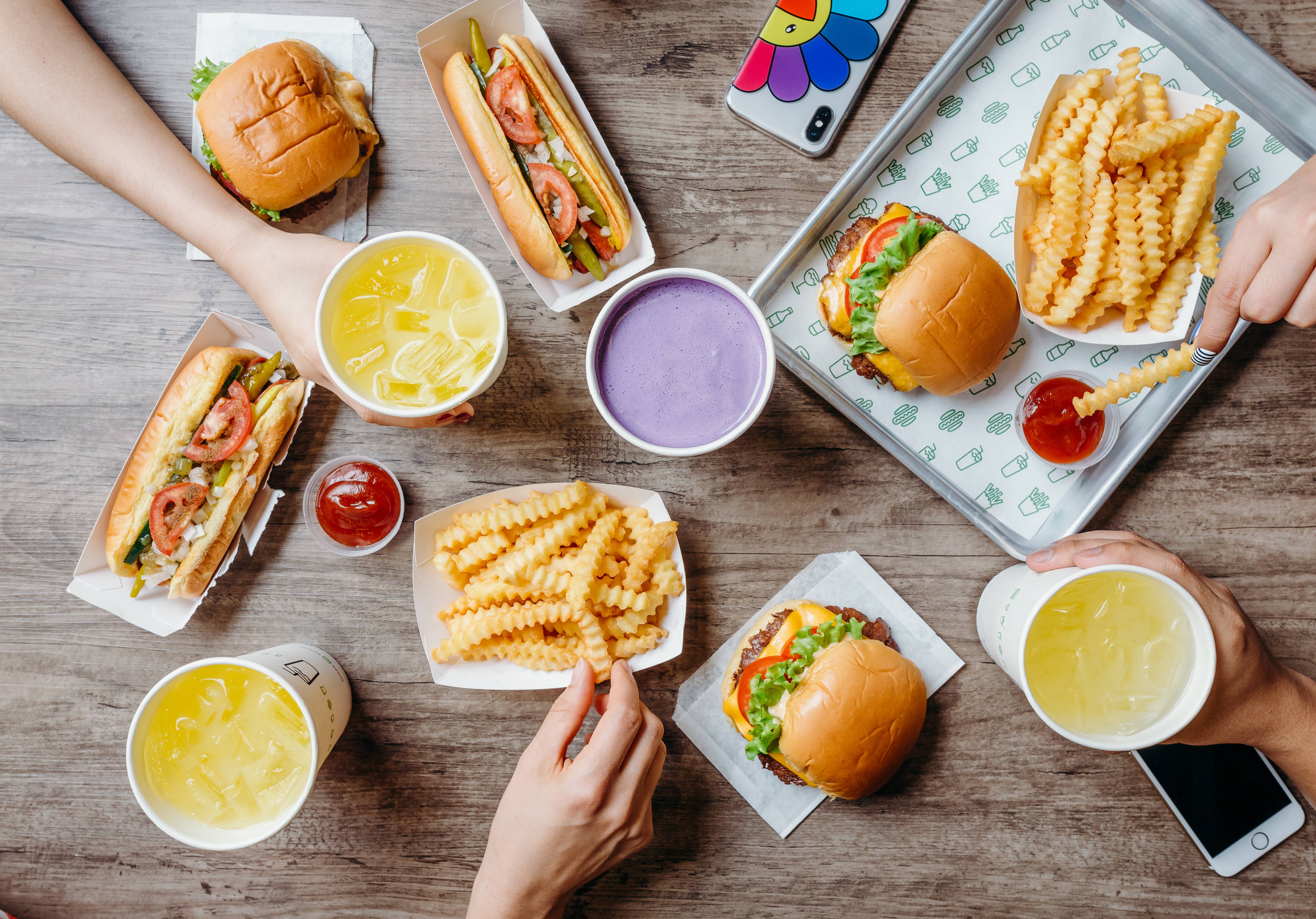 Are you shaking with excitement with your perfect Shake Shack order? Or are you just thinking of getting everything anyway? Whatever your plan of attack is, the very first Shake Shack in the Philippines finally opens in less than a week!
Officially open to the burger-loving public on May 10, 11am at Central Square in Bonifacio High Street along Fifth Avenue, the first 100 guests in line even get to snag some cool Shack swag. Be there as early as 9am, fun activities are in store!
Reservations are not accepted
View their Instagram
Bonifacio High Street Central, 5th Avenue cor 30th Street, BGC, Taguig
We know you loved using the Booky app for discovering the newest places in your city. Given these extraordinary times, we want to continue being helpful during the ECQ so check out our updated food delivery guide, restaurants that just reopened, where to shop for groceries online, and more.
Cover image from Shake Shack's Facebook page