Rice and shine to these easy recipes!
If you haven't used your rice cooker for anything other than rice then this article should be a sign for you to think outside the box and get experimenting! For awhile now, people have been using their rice cookers for other dishes besides rice like bibimbap, fluffy pancakes, banana bread, and more!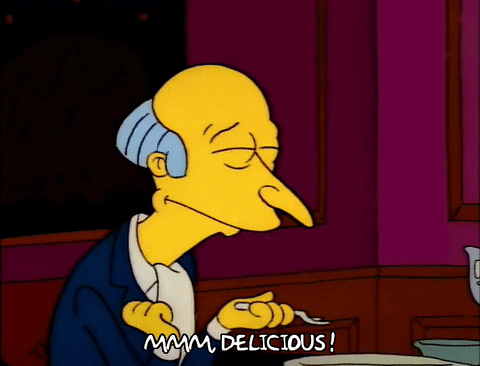 It's one of the best kitchen hacks cause that means less stirring and less cleanup! We've rounded up a handful of recipes that you can try with the humble rice cooker, check them out below.
Bibimbap, anyone?? Try preparing this Korean favourite with your rice cooker and see how quick and easy clean up will be!
Here's the recipe from Flying Chopsticks,
Ingredients
For the crispy rice
2 cups rice, preferably short grain
Sesame oil
For the toppings
1 cup carrots, cut into strips
1 cup zucchini, cut into strips
1 cup mushroom, cut into strips
1 cup beef, cut into strips
1 cup kimchi
1 egg
For the sauce
2 tbsp Gochujang
1 tbsp sesame oil
1 tbsp sugar
1 tbsp water
1 tbsp soy sauce
1 tsp rice vinegar or lemon juice
Instructions
Start by cooking your rice as you normally would then set aside the cooked rice.
Add a bit of oil in the rice cooker then fry the egg, afterwards, set aside.
Add a bit of oil again and start to stir fry the toppings until cooked then set aside.
Grab your sesame oil and use it to coat the rice cooker pot then add in the cooked rice and switch to cook mode. This step is so you'll end up with crispy rice, cook until the rice at the bottom is golden brown.
Lastly, place the toppings on top of the rice and your egg. Enjoy!
Yes, you can cook Mac & Cheese in your rice cooker! Usually, cooking in a rice cooker means less supervision but with Mac & Cheese, a good tip is it's best to keep checking on it while cooking to avoid scorching at the bottom.
Here's a recipe we found from The Washington Post,
Ingredients
8 oz pasta, preferably cavatappi, fusilli, or mini-farfalle
2 cups homemade chicken or vegetable broth, no salt added
1 tsp kosher salt
1 to 2 cups broccoli florets, carrot coins, cubed butternut squash or frozen peas
1 cup whole milk
1 1/2 cups 203 cheese blend such as cheddar, mozzarella, and Monterey Jack
Instructions

Combine the pasta, broth, and salt in the rice cooker. Close lid and cook for around 15 minutes then open it quickly to stir once or twice to make sure the pasta isn't getting burnt on the bottom. By this time, the broth should be completely absorbed.
If you're using vegetables, you may prep them as needed.
Once the pasta has cooked, open the lid again and stir in the milk, cheese, and any add-ins you would like to include. Reserve some of the cheese to sprinkle later on. Close the lid then cook for around 10 minutes.
By this time, the cheese should be melted and milk well incorporated. You may open the lid every once in awhile to check that it hasn't scorched on the bottom.
Serve immediately.
Risotto is just one of those dishes that's pretty difficult to cook due to the constant stirring but with a rice cooker, it makes it so much easer.
Here's a recipe we found from Make Real Food,
Ingredients
1/2 minced white onion
3 cloves minced garlic
1 tbsp olive oil, optional
4 oz mushrooms, chopped into smaller pieces
1 tsp salt
1 tsp thyme
1/2 cup dry white wine, room temp
3 cups vegetable broth, room temp
1 cup Arborio rice
1/4 cup lemon juice
2 cups fresh spinach
1 tbsp vegan butter substitute
1 + 1/2 tbsp nutritional yeast
black pepper, to taste
Instructions
Turn your rice cooker on and leave the lid open
Add in the oil and let it heat up a bit while you prep the other ingredients
Start adding the onions and garlic, be sure to stir often so they won't stick.
Once the garlic and onions start to soften, add in the mushrooms, salt, and thyme
Add the wine and vegetable broth then stir well.
Now start to add the Arborio rice and stir well again.
This time, close the rice cooker lid and flip the cooker switch to cook.
Let this cook until the cycle given by the rice cooker and once complete, stir well.
Once done, transfer into a serving bowl and stir in the lemon juice, spinach, vegan butter substitute, nutritional yeast, and black pepper. Stir this until the vegan butter substitute is completely melted and all ingredients are combined well.
Yup, you can make fluffy cheesecake right at home and with your rice cooker! We found a recipe from Tasty that seems easy enough to follow.
Ingredients
1 cup or 200 g cream cheese
2 eggs
3/4 cup or 70g pancake mix
2/3 cup or 150 mL heavy cream
2 egg whites
1/4 cup or 50g granulated sugar
butter, melted
powdered sugar
Instructions
Get a medium bowl and combine the cream cheese, egg yolk, and pancake mix then whisk using a hand mixer until fully combined.
Add heavy cream in two parts, whisking well in between.
In another bowl, whisk egg whites until firm peaks start to form then add in the granulated sugar in three parts, whisking well in between.
Start to gently fold egg whites into the pancake mixture in three parts and stir until fully incorporated.
Grease the rice cooker bowl with melted butter then add cheese cake mixture, cook for 70 minutes.
Once cooked, turn the cake out onto a plate, sprinkle with powdered sugar and enjoy!
You can also prepare your oats in the rice cooker, making the clean up easier and cooking process quicker! Here's a recipe we found from The New York Times.
Ingredients
1 cup steel-cut oats
1 tsp kosher salt
If you're going for savory,
sautéed or roasted vegetables, crisped bacon, sausage or ham; flaked and smoked fish; cooked eggs; kimchi; pickles; nori; roasted salted nuts or seeds; avocado; fresh tomatoes; fresh greens or herbs
If you're going for sweet,
toasted nuts or seeds; dried fruit; fresh fruit; maple syrup, brown sugar; honey; jam, fruit compotes; milk or cream; nut butters
Instructions
Combine the oats and salt in a rice cooker. If you're using a cooker with a porridge setting and a cooking timer, stir in 3 1/2 cups cold water. If you're using a standard one, stir in 4 cups cold water.
For those with a timer, set it to start cooking 2 hours before you want to eat your oatmeal. If it doesn't have at timer, turn the cooker on right before you go to bed. The machine should automatically go to a warming setting after it cooks the oatmeal but check your machine first to be sure.
Gently stir the oatmeal then divide among bowls or airtight containers to eat on the go and add toppings of your choice.
You could also treat this as a make-ahead meal as they can stay in an airtight container in the refrigerator for up to a week and could reheat on a stovetop or microwave.
One of the most baked dishes lately, we've found an interesting recipe that uses a rice cooker instead of an oven.
Here's a recipe from RachaelRayShow.com,
Ingredients
3 soft brown bananas
1/3 cup butter, softened
2/3 cup sugar
2 eggs
1 tbsp vanilla
2 cups flour
2 tsp baking powder
1/4 tsp baking soda
1 tsp salt
Instructions
Grab your mixer and put in the bananas, butter, and sugar and mix until smooth.
Add in the eggs and vanilla mix.
Sift the dry ingredients together and then slowly add it into the mixer.
Grease the pot of the rice cooker with butter and then add in the butter. Cooking time will depend on the brand of your rice cooker but it should take around 90 minutes. For some rice cookers, this is about two cycles.
Fluffy Pancakes are just one of those dishes that you feel is impossible to achieve on your own but we've found a recipe that might help make it easier! (You'll end up with one huge fluffy pancake rather than a stack of small ones but we're not complaining??)
Here's a recipe from Kirbie Cravings,
Ingredients
2 cups all purpose flour
2 1/2 tsp baking powder
2 tbsp granulated white sugar
2 large eggs
1 1/2 cup low fat milk
Instructions
In a large mixing bowl, whisk together the eggs and milk until completely blended. Add in the remaining ingredients and whisk until only small lumps remain.
Start to grease the inside of your rice cooker pot. For this recipe, she used a 10-cup rice cooker only a cook/warm function. 
Pour in the batter then close the lid. If you have a small rice cooker, just make sure not to reach past the halfway point since the batter will rise while it's cooking.
For those with rice cookers that have a timer function, you may set it to 45 minutes. If it doesn't, use a separate timer then place it in the cook function. For those with the warm/cook function, you may leave it at warm if it won't let you use the cook function again, just make sure it reaches 45 minutes.
Once it's done, you'll notice the cake's edges slightly pulled away from the pot. When you touch it, it should feel firm and bounce back and if you insert a toothpick, it should come out clean.
Let the pancake cool for a few minutes then invert onto a plate, the surface should be brown.
Enjoy!
We know you loved using the Booky app for discovering the newest places in your city. Given these extraordinary times, we want to continue being helpful so check out our updated food delivery guide, where to shop for groceries online, and more.
Cover image from Kirbie Cravings.