Enjoy good food, good company, and soak up the sun!
Picnics are now considered the restaurants of the pandemic. It's also the best and safest possible way to get the gang together again without worrying too much about your and other people's safety.
Also Read: 17 Out-of-Town Al Fresco Restaurants for a Quick Escape
While things are slowly opening up again, you can happily dine outside and finally be able to safely see your friends and family. And what's not to love about picnics? It's a combination of two of the best things in life: food and nature. Here, we put together a guide with the essential picnic packing tips and activities you could do.
Things to Consider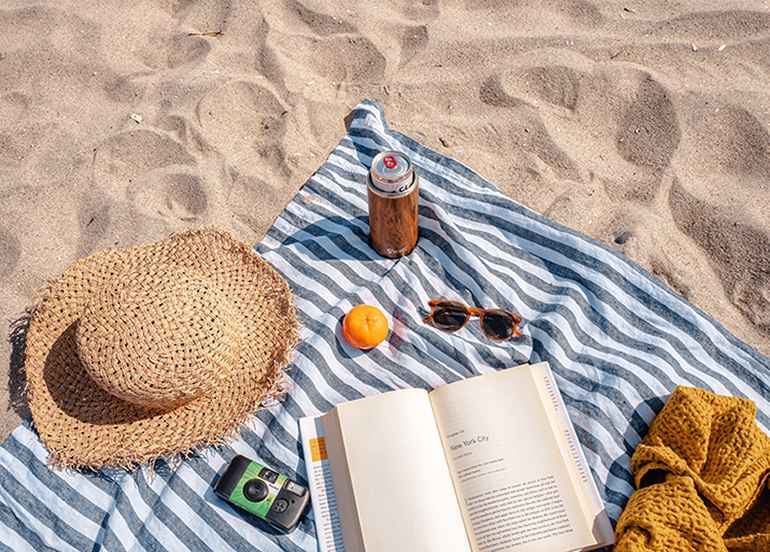 Location
The best thing about picnics is that you're not just restrained to parks and open fields. There are many locations and destinations you can choose from, from the beach to the mountains or even just your rooftop or backyard.
Weather
With the location of your picnic already in mind, the weather is something that you should also consider. This will also give you a sense of what to pack, what to be prepared for, and ultimately help you decide on your location. If all else fails, an indoor picnic might be something that you may also want to explore.
Things to Pack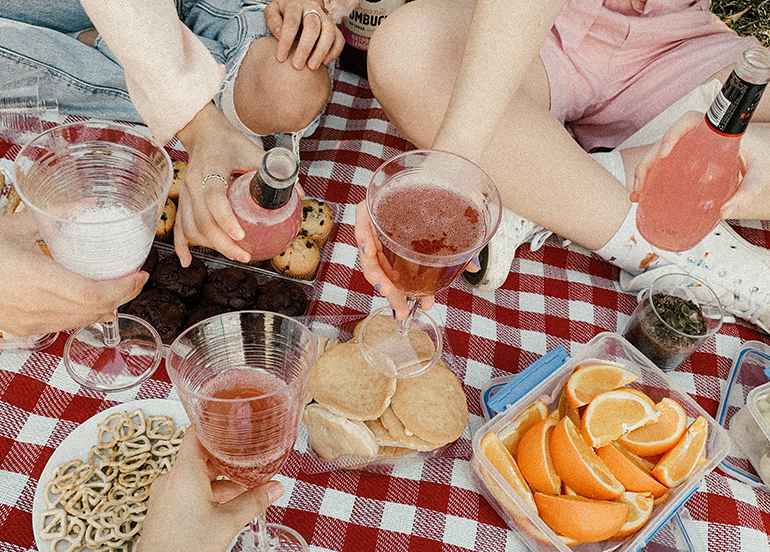 Blankets or Towels
Realistically speaking, you will be sitting on the ground so you'll want something to sit on. You could opt for blankets or towels or even inflatable beds or pools and comforters so you're extra cozy. Do note that if you want to pack light, these options can be quite heavy and bulky!
Picnic Basket, Cooler, Hamper, or Tote
One of the basic foundations of a perfect picnic requires either a picnic basket, cooler, hamper, or tote to transport all of your food items and whatever activities you plan to do during your picnic. Whichever one you go for, make sure that it's spacious enough to carry everything you will need.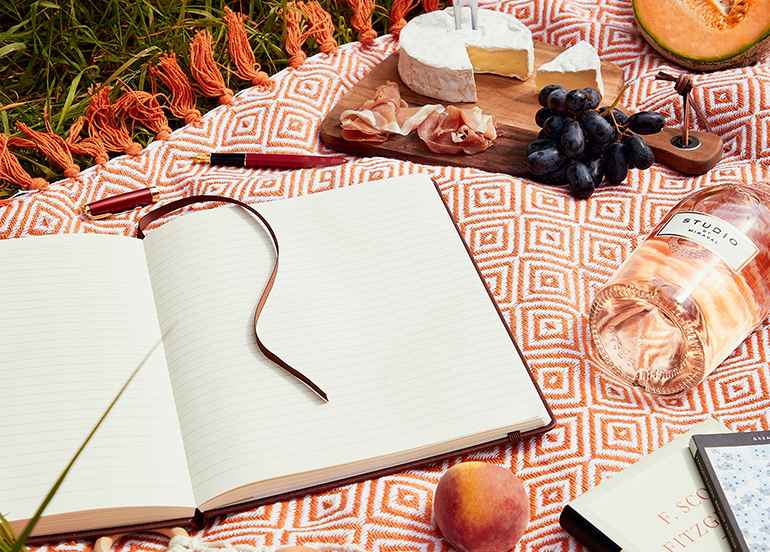 Plates, Cups, Utensils, and Napkins
At best, you want to plan out a menu that doesn't require a lot of utensils. Finger foods are a great choice. Nevertheless, you're going to need a couple of utensils still and if you want to make your picnic extra special, preparing and bringing some serving and tableware should be on your checklist.
Corkscrew or Bottle Opener
If you're planning to include wine and/or beer in your picnic, don't forget to bring these items along.
Trashbags
Remember, remember: always clean as you go! Your picnic is bound to generate some form of trash so keeping a trash bag with you will come in handy. Dispose of your waste properly and leave no waste.
Picnic-Friendly Food Ideas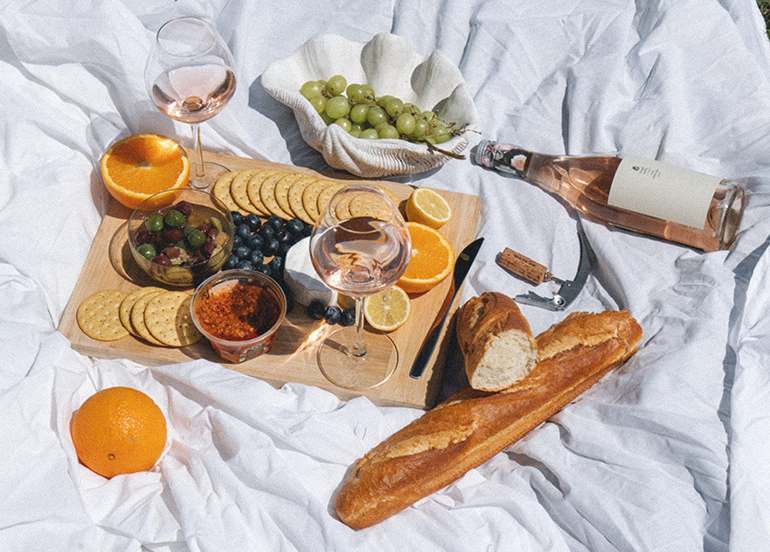 Portable, snackable, and crowd-pleasing food ideas for your next meal outdoors.
Fruits
Strawberries
Blueberries
Bananas
Kiwis
Pomelo
Papaya
Apples
Grapes
Pizza
Also Read: Your Guide to Pizza Delivery Available Now
Donuts
Also Read: To Tipid or To Treat? Here are Donuts for Every Budget
Cold Cuts and Cheeses
Also Read: Where to order Grazing Boxes in the Metro
Popcorn
Activity Ideas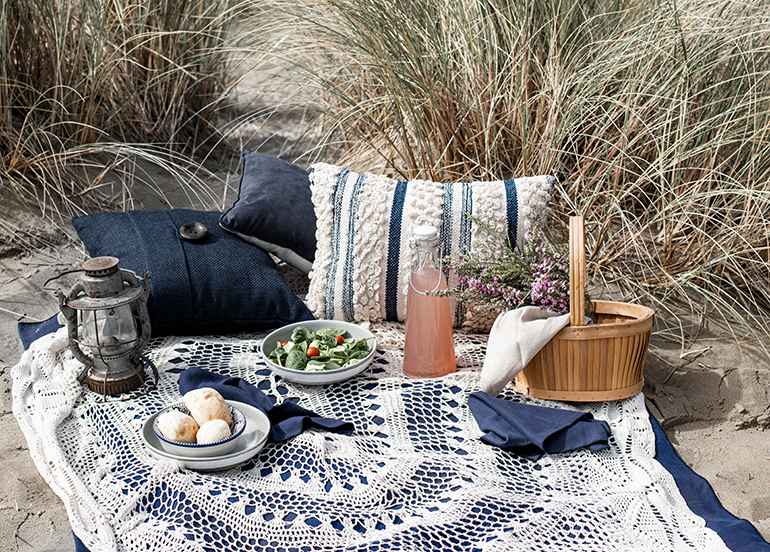 Painting
Painting outdoors with your loved ones could be a great way to unwind and just catch up with each other. There's also a new trend where partners or groups swap paintings every 10 minutes until you get a finished product.
Stargazing
If you're planning to have a picnic during the night, you should consider adding stargazing to your plans especially if you're having your picnic somewhere outside of the city so you'll have a bigger chance of catching clear skies.
Photoshoot
Dress to the nines with your friends and make a whole photoshoot out of your picnic. You could even coordinate your outfits and take group photos you could add to your memories. Who knows? You might even get a good photo for the gram!
Boardgames
Bring your favorite board game or card game to your picnic and fuel the competitiveness inside of you. It's a great way to bond with your loved ones and challenge yourselves and at the same time have fun.
We know you loved using the Booky app for discovering the newest places in your city. Given these extraordinary times, we want to continue being helpful so check out our updated food delivery guide, where to shop for groceries online, and more.