Keep calm and peri on.
We love chicken peri-peri much, just like the rest of the world. And it's no secret that Peri-Peri Charcoal Chicken is the best in the grilled chicken game (there's a reason why it's in the name).
But aside from offering hearty dishes, Peri-Peri also has a selection of flavorful pica-pica that'll go great with R&B's Milk Tea with brown sugar pearl milk tea you can also get from the brand! Sound like a match made for today's merienda? Thanks to Booky and Peri-Peri, you can now get a cup of your favorite milk tea with pica pica for less!
Sip 'N Munch
For only ₱149 ₱220, you can get a cup of R&B Milk Tea with Brown Sugar Pearl and a Peri-Peri pica-pica of your choice.
Choices: Salted Egg Crispy Chicken Skin, Salted Egg Potato Chips, Jalapeno Fries, Chicken Poppers, Fish Sticks, Beef Taco, and Peri Dynamite.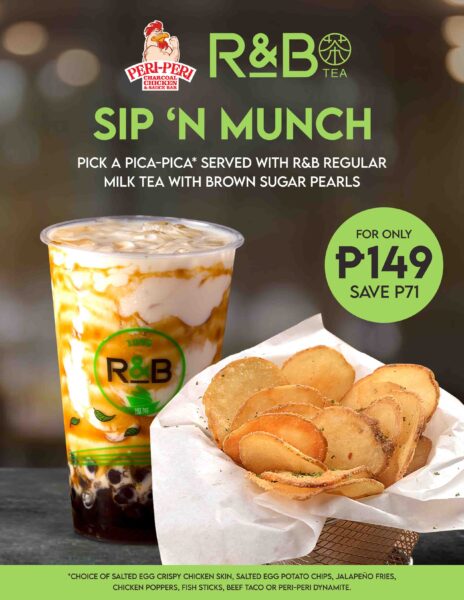 Want to know more about Peri-Peri Charcoal Chicken and their Iconic Sauces?
Bringing in the color and culture of the Portuguese, not only do you taste it in their dishes but also experience it with their design. Bold colors, open spaces, and lots of natural light seeping in, all of it tells the history of the titular dish, dating back to the days of Portugal's spice trade and their discovery of the piri-piri in Africa, and its evolution of flavors that led to the dish we have today.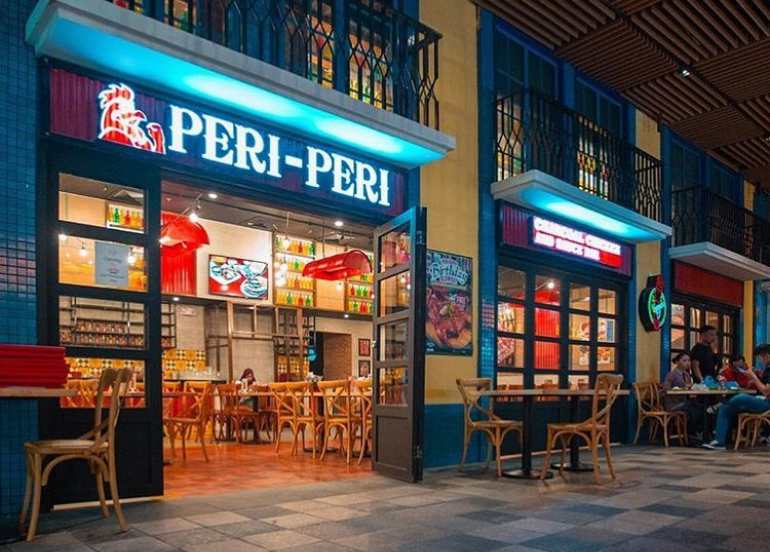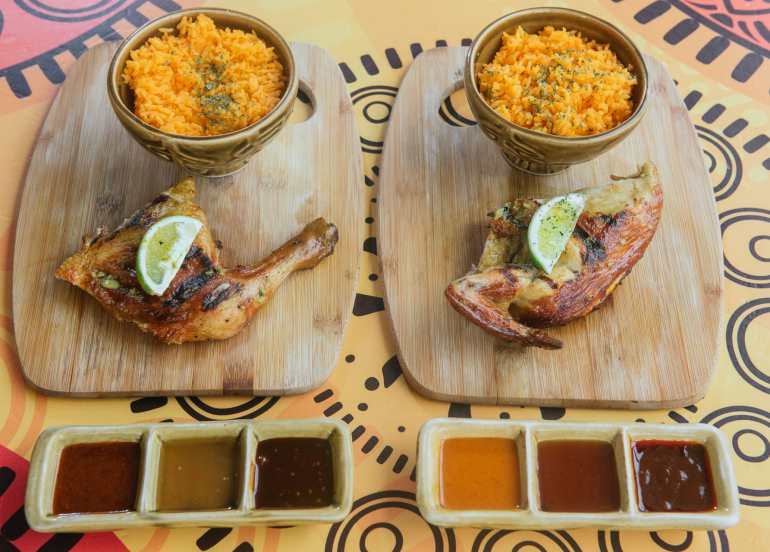 Peri-Peri refers to piri-piri or Africa' bird's eye chilis, which their kitchen uses for their customized sauces as well as the marinade for the chicken. At Peri-Peri Charcoal Chicken, their dishes are grilled to perfection with the best mixture of Africa-Portuguese spices.
Another claim to fame? Their special sauces! Although their perfectly grilled chicken is good on its own, it's better together with 8 of these specialties. Don't get lost in the sauce, because we've got a guide to which one will suit your taste the most!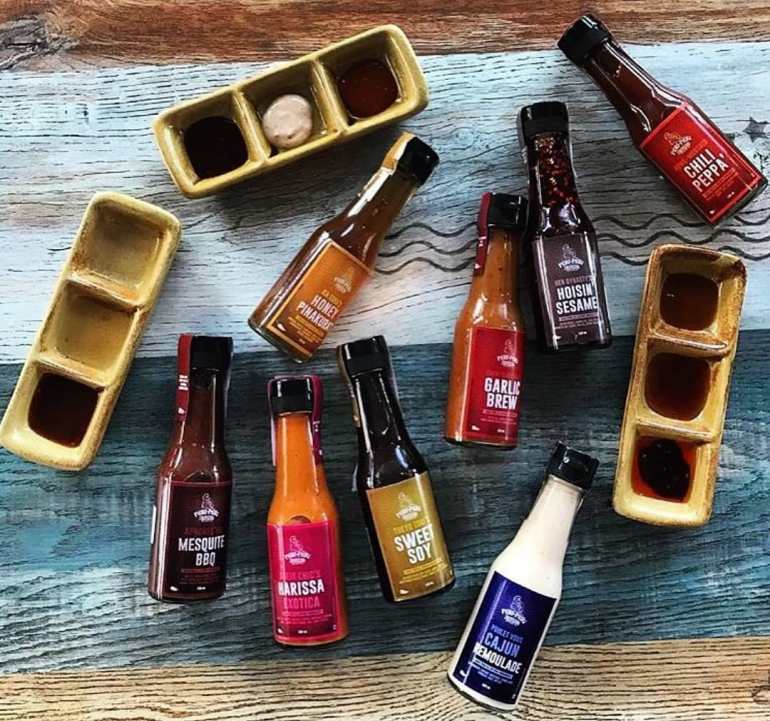 Harissa Exotica - exotic blend of spices
Hoisin Sesame - sweet, tangy, with a hint of spice
Garlic Brew - garlicky, spicy
Mesquite BBQ - smoky, sweet, tangy
Spiced Vinegar - Filipino spiced vinegar
Chili Peppa - fiery and hot
Sweet Soy - sweet, teriyaki style
Cajun Remoulade - spiced mayonnaise
View menu
View their delivery website (powered by Booky)
Visit their Facebook account
Visit their Instagram account
We know you loved using the Booky app for discovering the newest places in your city. Given these extraordinary times, we want to continue being helpful so check out our updated food delivery guide, where to shop for groceries online, and more.