Tip: Add a note that says "Will you be my sorBAEtes?"
Nothing says "I love you" than sending your special someone a box of chocolates and a bouquet of roses. But if you want to say "I love you so much," why not try surprising your crush or your partner with a unique box featuring heavenly pints of ice cream?
Also Read: Unique Gift Boxes for Your Jowa this Valentine's Day
Papa Diddi's is giving us an exciting treat this Valentine's season with their special Sundae Board! Basically, the Sundae Board is the equivalent of our common charcuterie boards, only instead of cheeses and meats, you get pastries and chocolates!
"It's similar to your cheese board, except that we replaced your favorite cheese with different topping to push your ice cream experience to a higher level," said Papa Diddi's Chief Sorbetero Paul Perez.
There are three Sundae Boards to choose from, packaged according to your relationship status.
Me, Myself, & I is for single people who will be spending February 14th all by themselves. This Sundae Board consists of marshmallows, choco bits, mini-pretzels, nuts, and home-bakee peanut butter cookies to be paired with a chocolate overload ice cream pint with bits of red velvet cookies.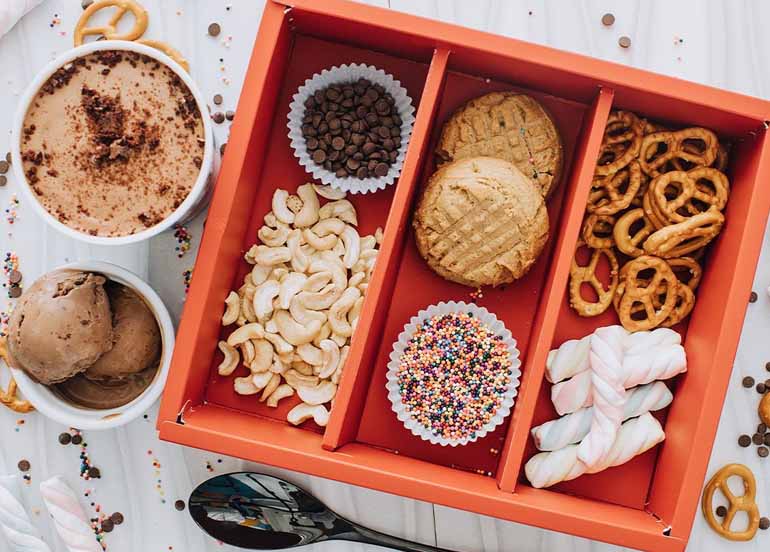 Meanwhile, Couple Date is a Sundae Board made for two people and offers an extra special set of toppings like Lengua de Gato, Choco chip cookies, nuts, choco bits, marshmallows, coated chocolates, and mini pretzels. It comes with two ice cream flavors — the Pure Love (a Papa Diddi's Valentine's regular) which is a white chocolate ice cream with roasted strawberries and their new flavor Cookie Butter which is a Biscoff-flavored ice cream.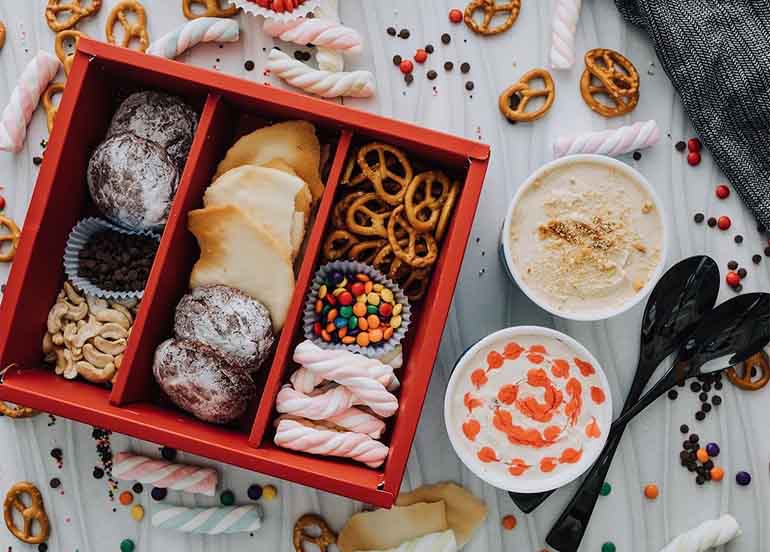 For the loyal best friends and the ever-supportive shippers, the Third Wheel Sundae Board is for you which includes the same stuff from Couple Date with an added pint — the Burnt Honey flavor, made out of caramelized honey all the way from Palawan.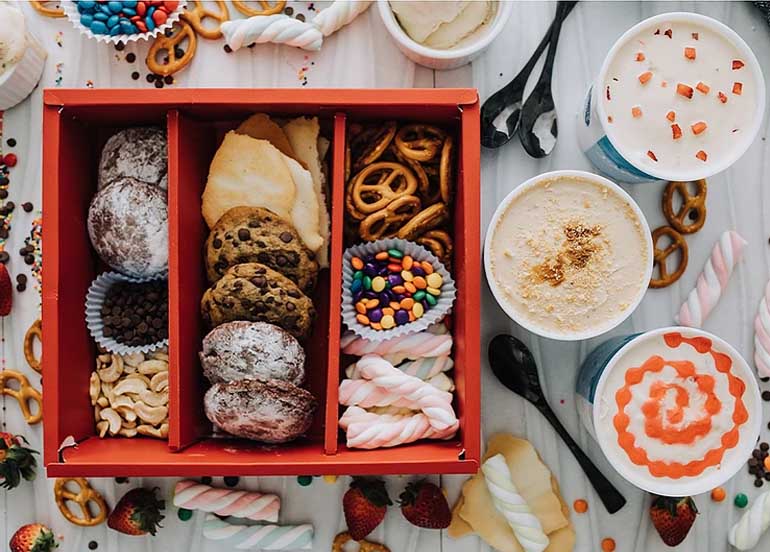 Thees Sundae Boards are available in Papa Diddi's branches, either for takeout or delivery. Visit their website to order or send them a message at (0917) 882-3434. Note that booking is required a day before delivery.
We know you loved using the Booky app for discovering the newest places in your city. Given these extraordinary times, we want to continue being helpful during the ECQ so check out our updated food delivery guide, restaurants that just reopened, where to shop for groceries online, and more.
Cover image from Papa Diddi's website