Not exclusive to vegetarians!
We can never get enough of classic Filipino dishes and flavors. Despite all the new concepts and restaurants opening left and right, Max's Restaurant remains a classic among all Filipinos when it comes to their food especially their sizzling tofu. Craving for some? Here's a recipe hack we've found that'll satisfy your cravings right at home!
Don't want to cook? Check out which Max's branches are open via Take-out and Delivery with this article: Your Guide to Food Delivery and Hotline Numbers Available Now
Sizzling Tofu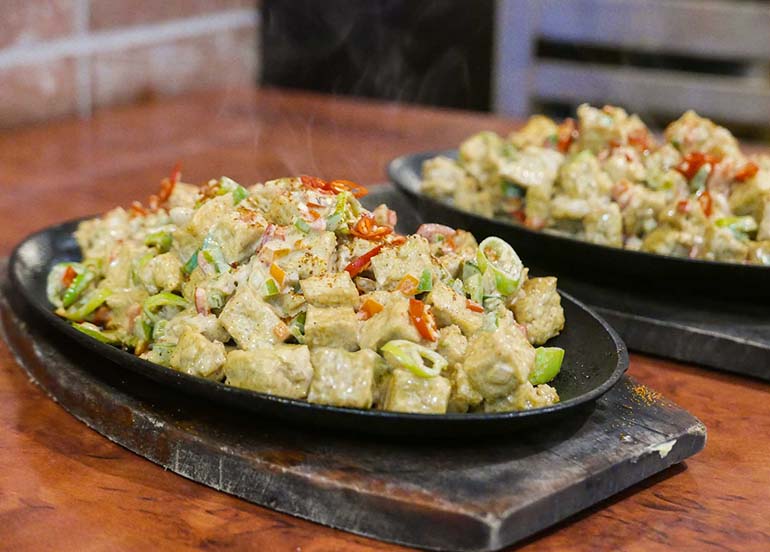 Ingredients:
20 pcs. tofu
3 tbsp. margarine
90 g. oyster sauce
5 tbsp. mayonnaise
onions
bell pepper
siling pansigang/siling haba
1/2 lemon or 5-7 pcs. calamansi
3-4 tbsp. liquid seasoning
oil for frying
1 tetra pack all-purpose cream
salt
pepper
Procedure:
Dice the tofu into cubes and season with salt and pepper. Allow it to sit in a bowl for 15 minutes.
While waiting, chop the onions, bell pepper, and siling pansigang then set aside for sauteeing later.
Once finished, in a bowl, combine the mayonnaise, oyster sauce, liquid seasoning, pepper, and lemon/calaminsi. Mix well.
Take your tofu and fry them until the outside is a light brown to golden brown color.
As soon as your tofu is cooked, in a separate pan, add margarine and oil then sautee your onions, bell pepper, and siling pansigang in it.
When the onions have wilted a bit, add the sauce and stir well. Then, add the all-purpose cream.
Finally, add the tofu and mix until the tofu is fully coated.
Best enjoyed hot.
Enjoying Max's sizzling tofu will have to do for now. But one thing's for sure, we cannot wait until we can dine and enjoy some of their mouthwatering dishes.
Max's Restaurant has been around since our grandparents' time. Throughout the years, their classic Filipino food servings has been an experience many Filipinos share. It remains a classic in everyone's lives.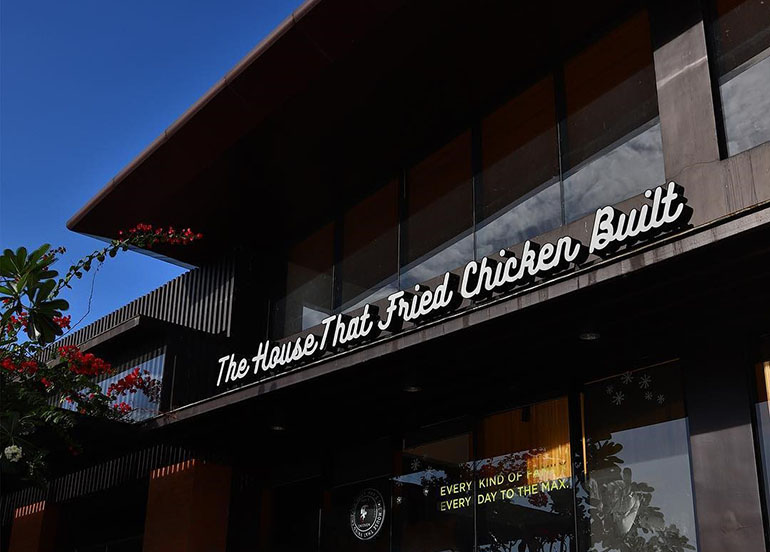 Spoil yourself with some of Max's classic dishes times two when the quarantine is lifted! Here's a peak of the Buy 1 Get 1 dishes you can avail with Booky:
Chicken Sisig Rice Bowl with Sago't Gulaman
Get this hot and sizzling bowl of chicken sisig, paired with their cool and delicious sago't gulaman.
Price: Buy 1 Get 1 for ₱338 ₱169!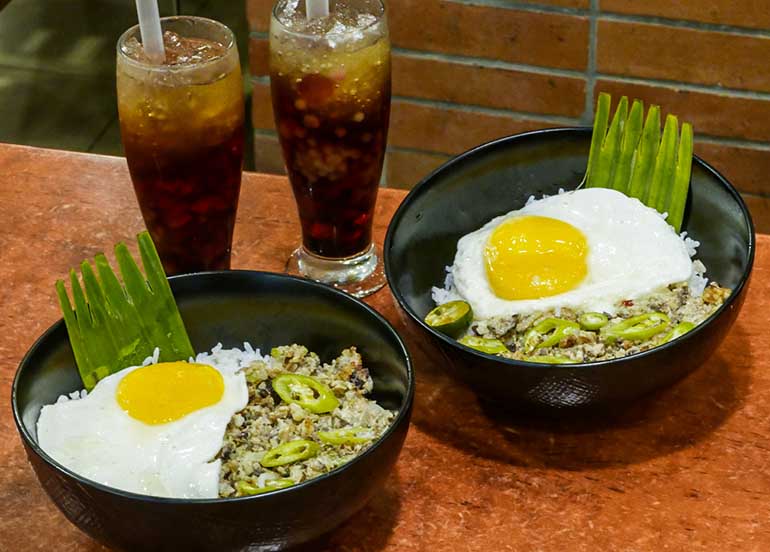 Max's Mix and Match Rice Bowls with Drinks
Get a mix-and-match combination of Fish Fillet in Black Bean Sauce and Spicy Tofu rice bowls with a choice of House Iced Tea or soft drinks.
Price: Get 2 combos for ₱338 ₱259!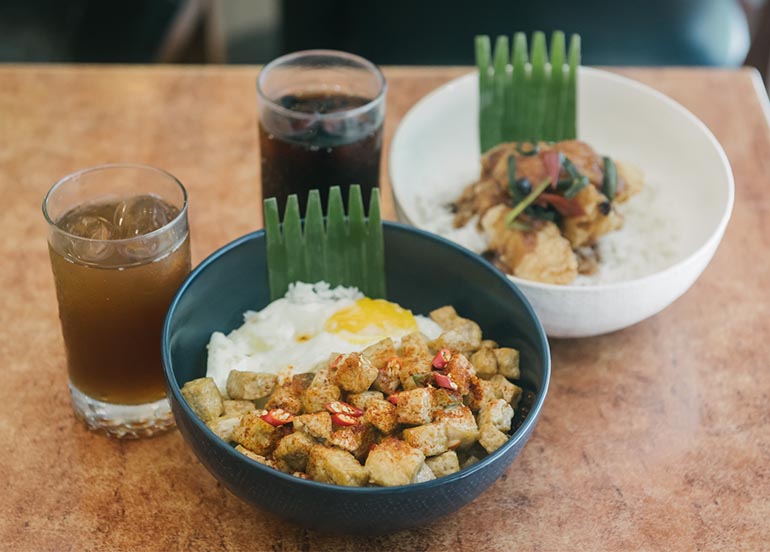 Halo Halo Solo
A sweet and refreshing Halo-Halo topped with a cool ube ice cream
Price: Buy 2 servings for ₱138 ₱119!
To claim your BOGOs, just follow the steps below: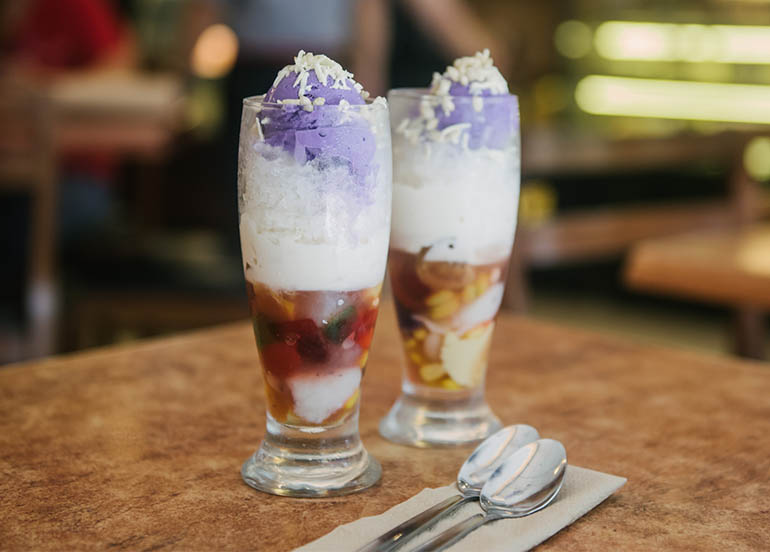 Download

Booky's app and sign up for a free trial

Scan

the QR code at the branch's counter

Pick

a coupon to avail
View menu
Avail of their offers at 76 branches
View their Instagram account
Guess what! Booky has more Buy One Get One promos waiting to be claimed! Just download the Booky app and go to the Buy 1 Get 1 tab to check out all the exciting food you can claim throughout the metro!
Remember to tag us in your photos with the hashtag #BookyBOGO to be featured!