You need to try their unique flavors!
Ever since they opened their branch at UP Town Center, they've become one of the gelato shops you can visit if you're craving a treat infused with familiar or unique flavors and has a thicker consistency. And though their new flavors are always a gift to adventurous people in the metro who have sweet tooth, they've decided that it's time to offer something sweeter: a 50% off promo!
Also check out: Where to Get Gelato
Available only from December 12-13, you can get Manila Creamery's gelato at 50% off! Based on their announcement, their pints are included in this promo. Whether store-purchase gelato scoops are included or not, has yet to be clarified. But if you are an avid fan of this brand or gelato, you know that two scoops will never be enough.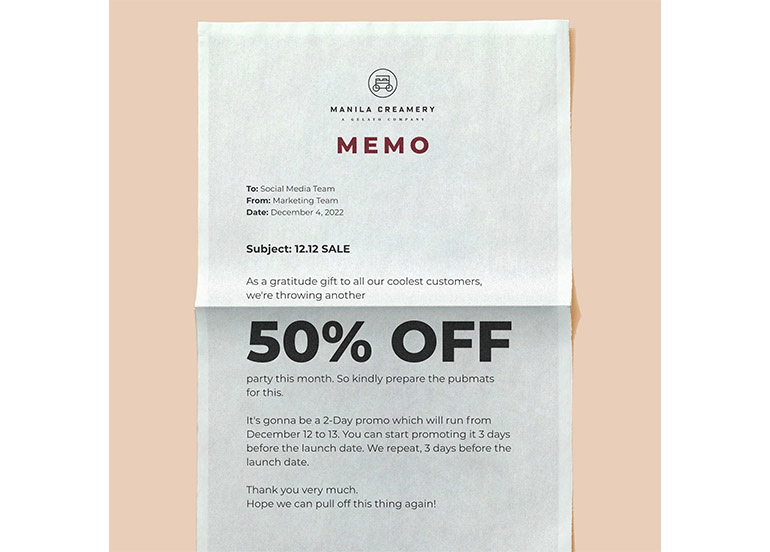 So, if your freezer is looking a tad empty and you think that the best way to fill it is by stocking pints of your favorite gelato flavors, then by all means, don't forget to head to Manila Creamery on promo day!
For more information on the brand and future announcements, follow their social media accounts:
View menu
View their Facebook page
View their Instagram account
View their branches
For more updates on everything trending and delicious with food, don't forget to follow our social media pages.
View our website
View our Facebook page
View our Instagram account
View our Twitter account
We know you loved using the Booky app for discovering the newest places in your city. Given these extraordinary times, we want to continue being helpful so check out our updated food delivery guide, where to shop for groceries online, and more.
Photo from Manila Creamery's Facebook page